Howdy!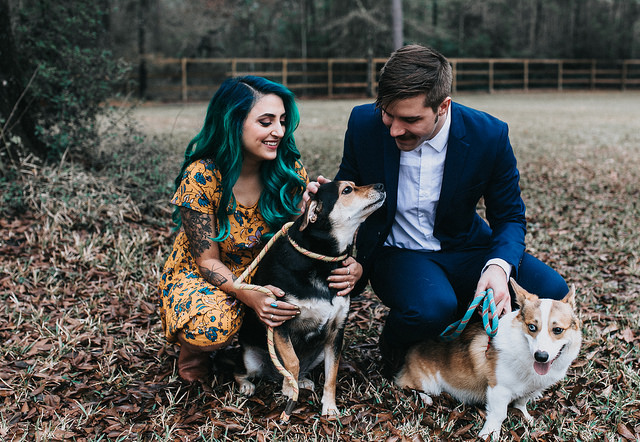 I'm Nadine and I'm a little gal residing in a big city called Houston! I'm a crazy dog lady, well, crazy animal lady and I love coffee, netflix, anything handmade, oddities and curiosities, spontaneity, and open minds. I am a night owl (seriously, I never sleep) and because of that I most likely will only reply to emails from 7pm-2am and will probably deliver your galleries just as late. I can't function before 10am but I will always answer any phone calls (if I have your number).
I've been a photographer for about 2.5 years and I have found my calling with photographing couples. It might be because I'm a total cheeseball but love really is such a splendid thing. Out of 7 billion people in the world, you have found that one human to annoy for the rest of your life. And you have made it this far in my about me because you are considering on choosing ME!! to document this, which is absolutely incredible!
My goal when working with you is to document you two as you are. No awkward posing, no uncomfortable clothes, just genuine human connection. I want to create photographs that you can look at in months, years, things you will be showing grandchildren or old friends, and remember that exact moment on why you decided to do the darn thing!
I want to take you back to the butterflies, the belly-aching laughs, the quiet moments, I want to tell your story.