Howdy!
photos by Chantel Marie
Howdy! I'm Nadine and I'm from Houston but I travel all over the great state of Texas. and this world. I'm a lil bit rock n roll, a lil bit southern hospitality. I'm always in the mood for love which makes this the best job in the world. I'm loud about what I believe in and who I love because life is too short to be ashamed of any of those things. I'm a photographer for everyone. If you like to watch shooting stars, binge watch Netflix in your messy bedrooms on a Sunday morning with your cats, howl at the moon, swim naked in the lake with your dogs, go on road trips, eat pizza after a long day at work or cook some fancy ratatouille, shit, I got you. I don't judge you on how you spend your free time. As long as you trust me and I trust you, we will create magic together, believe me.
My process is simple, no two couples are alike and that's the best because every session, every love story is different. I won't force you guys to do anything that feels unnatural. We will document you two that day, at that point in your life, with the love you share for one another and the sun will shine a little brighter and everything will be more beautiful because what you two share exists. I believe in you two and I promise to create a safe and inclusive environment for all my clients.
I want you guys to come to our sessions with ideas and feeling inspired because this is a collaboration. I want to know what makes your heart beat a little faster. I want to know what you want to remember this time next year or in 10 years from now or even 25 years from now. Do not be afraid to come to me with ideas or suggestions, I welcome them with open arms and encourage it.  So, are you in the mood for love?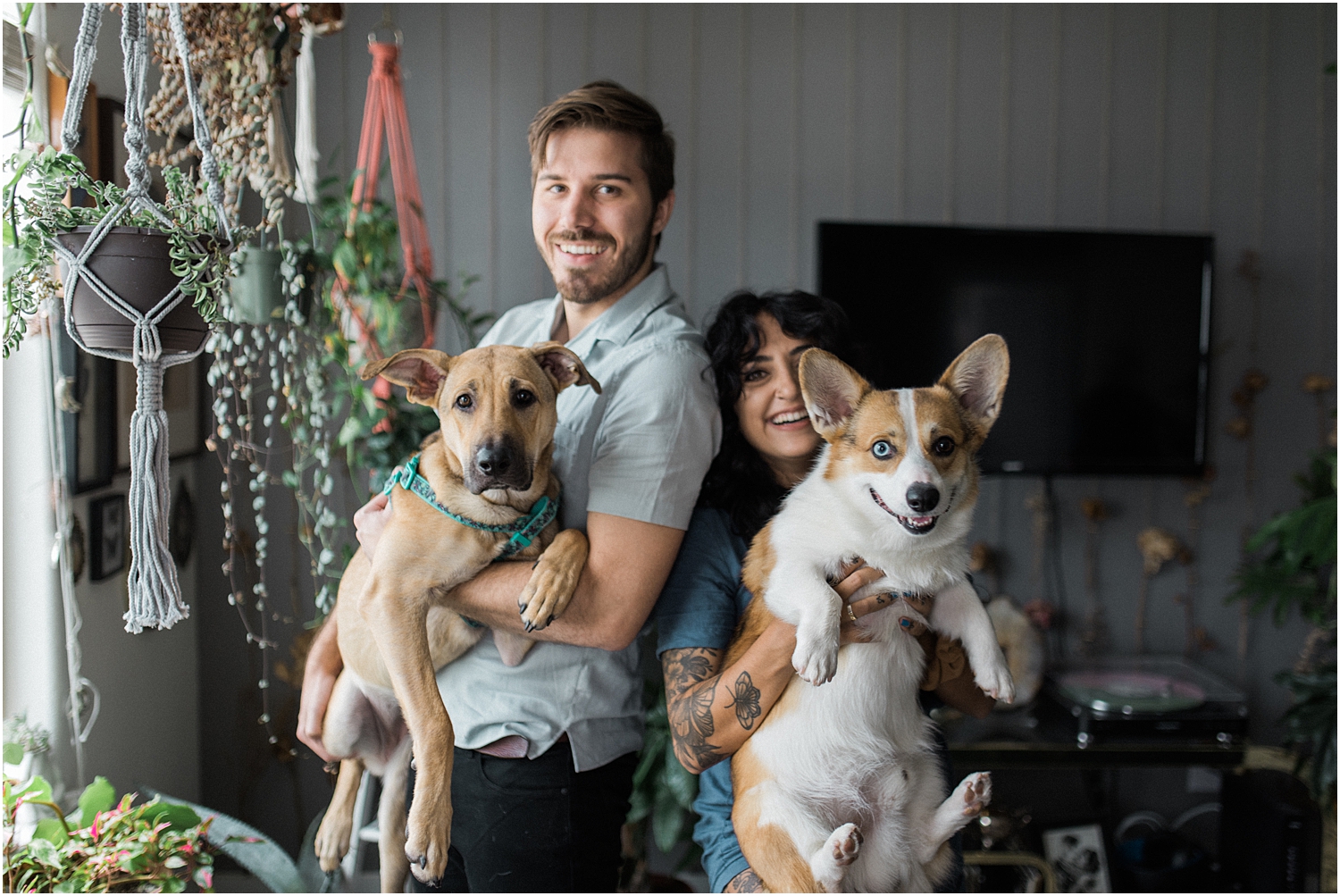 Fun facts about ME?
Well now that the important stuff has been said, I believe in community and when I have free time I try to give back whenever I can or support my friends businesses. I also believe in only working with inclusive vendors. I will have a blog post soon that I'll attach a link to in here soon. My dad is my second shooter and he works 90% of weddings with me. My family + Caleb + friends are everything. I wish I had more than two hands so I can pet more dogs. I'm a big fan of plants, seriously, ask me to show you a photo of my collection and also ask for a photo of Tom. My 89′ Bronco is my love project. And I hope I live forever because I have so many hobbies, it's pretty overwhelming. I don't really know what else to share but I'm an over sharer in person. Writing about me's is just weird.