Taylor + Matt at Olde Dobbin Station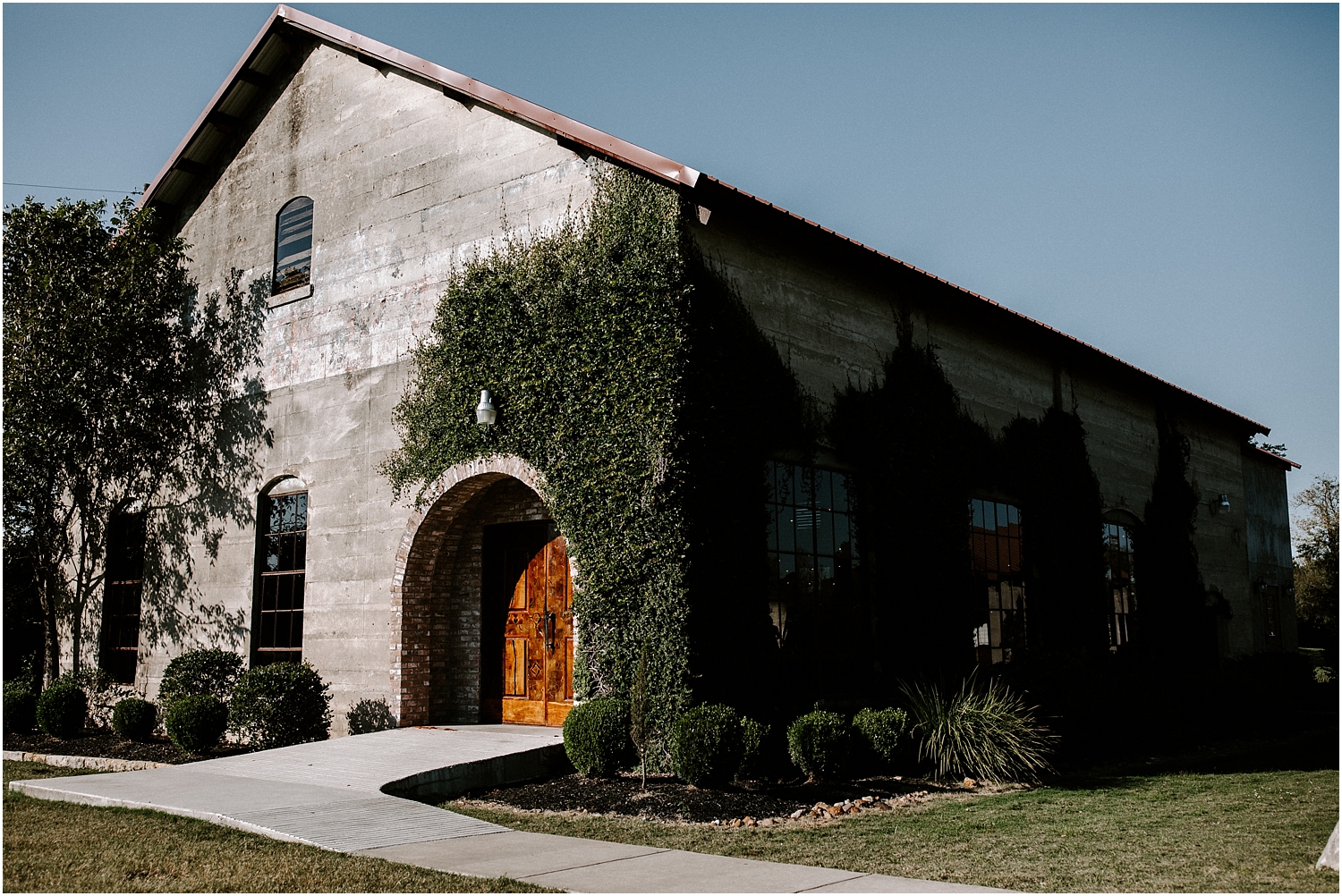 venue: Olde Dobbin Station in Montgomery Texas
hair/makeup: Tousled and Teased
fleurs: Amanda Bee's Floral Design
dress: BHLDN
Taylor and Matt were a complete dream to work with. We spent a lot of time together during the planning process and honestly, I'm so sad it is all over now. From our engagement session in Italy, to our dreamy bridal session and last but not least, the most beautiful, greenery filled wedding, these two have been amazing. I asked Taylor and Matt some questions about their relationship + wedding planning.
Q: Out of the billions of people in the world, how did you know Matt was who you wanted to spend the rest of your life with?
A: It clicked pretty instantly from the first night we actually hung out with each other. I always knew the person I spent my life with would be *him*. I grew up in a huge hockey family. I started taking ice hockey lessons when I was two, and I was on my first team when I was four. My mom was actually the coach of first Mighty Mights hockey team. When I was in 5th grade, my older brothers left Texas to play Junior Hockey in Louisiana. During their first home  game in Lafayette, one of the parents put together a tailgate, and YALL, in this moment my life was forever changed. I had my first dose of authentic cajun gumbo. At ten years old I stood before all my friends and family and declared, "the person I marry has to be a hockey player, a Red Wings fan, and they have to make me gumbo like this, whenever I want it!" Even at ten I realized how oddly specific of a demand this would be in the quest for the perfect life partner. Flash forward 7 years later and I've found myself working side by side at an Ice Rink with an awkward hockey player co-worker named Matt. We were both too awkward and shy around each other ever even make small talk. Near the end of my time working there, a co-worker invited me over to hang with him and Matt. We stayed up til 6am, just the two of us on Travis' balcony. In only 9 hours I knew this person better than anyone I had in my life. We talked about everything. I told him about the revelation I had when Was little about the gumbo. He promised he made damn good gumbo. We spent that entire summer with each other, and a few months later I put this gumbo to the test- it was game over. 10 year old me had her heart's lofty little desires.
Q: Out of the billions of people in the world, how did you know Taylor was who you wanted to spend the rest of your life with?
A: I knew I wanted to spend the rest of my life with Taylor almost immediately after we started dating. I had never shared such a unique connection with another person before. After moving constantly for hockey I finally felt at home when I was with her.
Q: What was your favorite memory from your wedding?
Answer from Taylor:  My favorite memory was our first look. I replay the look on his face when he first ruined around to see me all the time. He just instantly cried, reached for me and said, "Oh. My. God. You are so beautiful." My heart turned into a freakin' puddle. I was having such bad anxiety before this moment. Nothing has ever calmed my nerves and fears like this did. It confirmed what I already knew – everything will be alright because we have each other. Ugh, I love him so much. I'm also so in love with all the little details we had. Music is pretty important to me, and I spent most of the planning process picking the perfect songs. One of my all time favorite bands is The Get Up Kids. In middle school I read an interview where Mark Hoppus from Blink 182 talks about his wedding day and how his wife and him danced to "I'll Catch You" by TGK. At 12 I was hit with inspiration for that to be the song that my dad would walk me down the aisle to. The wedding party walked down to Luna by The Smashing Pumpkins. Hockey plays a pretty important role in our lives and the groomsmen surprised us with a little hockey stick arch during our wedding exit. I lit up when I realized it.
Answer from Matt: It was seeing Taylor for the first time that day. I was a nervous mess up until that point and as soon as I saw her all the nerves disappeared and everything was alright again. Close second was looking out after the ceremony and seeing all the people from the different parts of my life all in the same place for the first time.
Q: Any tips for people planning their wedding?
Answer from Taylor: You do not need an opinion from everyone! Take them with a grain of salt. Do not warp your mind over what your sister, bridesmaid, or co-worker says about YOUR wedding. I work in bridal, and it always breaks my heart when I see brides get crushed by the opinions of family and friends. It's you and your partners day. Make it as *you* as possible. Invest in vendors that you are compatible with- it'll make the planning process more fun and less stressful. Seriously, if you can eliminate any stress, do it! Nadine was the first vendor I booked after my venue, and I think the greater thing I did was find other vendors that she had worked with before/genuinely enjoyed working with. Everyone I had on my team was a great match and I love them forever so much. Most importantly, invest in your mental health as much as possible. Planning a wedding while having to deal with your personal life, work, and todays world climate can pose a huge blow to your psyche. You guys gotta remember to take care of you. Don't forget to express your gratitude often. My mom, maid of honor, and Nadine, are the reasons why my wedding day was so magical, and I'm forever grateful for them.
Answer from Matt: Stop for a second and find a moment to take everything in. with a million things happening around you and the swarms of people you'll have to talk to, the day will feel like it was gone in an instant. Also, when given the opportunity to eat, do it!