C + C Dreamy Hurricane Ridge Elopement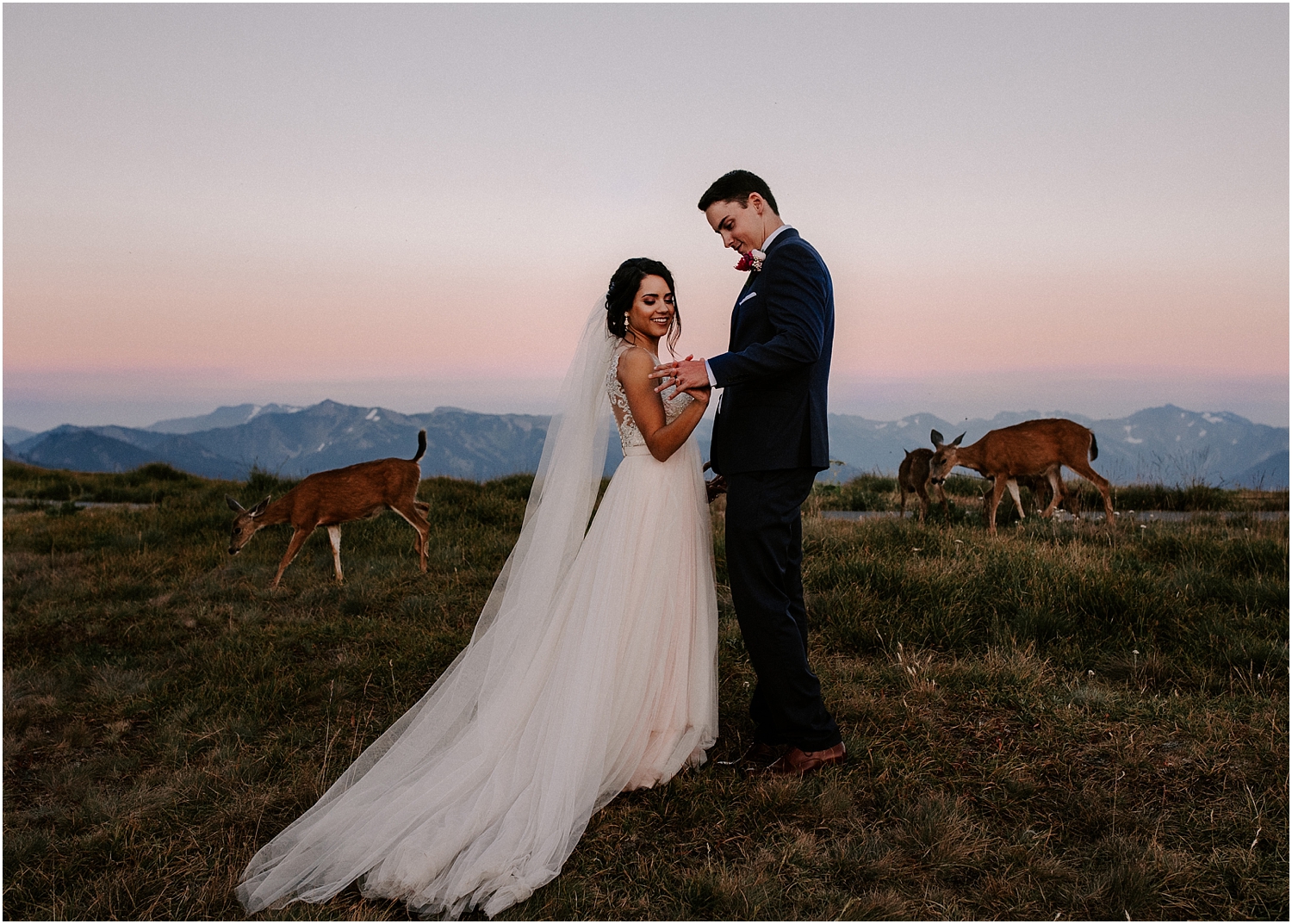 Unlike my other blog posts, I decided to let Celenia narrate their intimate elopement in Port Angeles at Hurricane Ridge in Olympic National Park. They did everything in secret and decided to wait to announce everything. They kept everything extremely intimate and this honestly must of been one of the hardest secrets they had to keep because it was so hard for me not to share till they were ready. 🙂 I of course am going to begin with some questions for them and then let Celenia take over and tell their story.
Q: Celenia, out of the billions of people in the world how did you know Cameron was who you wanted to spend the rest of your life with?
A: It might sound cliche, but when you know, YOU KNOW. I was never the one to believe in soul mates but we clicked in a way I've never clicked with someone before, almost instantly. He makes me smile and makes me a better person!
Q: Cameron, out of the billions of people in the world how did you know Celenia was who you wanted to spend the rest of your life with?
A: I knew Celenia was the one when I realized how ridiculously fast she became more important to me than myself. It only took a few months to come to the conclusion that there is almost nothing I wouldn't sacrifice to make her happy.
Q: What was yalls favorite memory from your wedding?
A: Cameron: "The awkward first dance and her dad's unbelievably loud sneeze mid ceremony.
Celenia: "My favorite part of the wedding was exchanging our vows. It was just so personal and something I get to cherish forever."
Q: Any tips for people planning their wedding?
A: Cameron: "Enjoy every moment leading up to the day, don't let small details stress you out and just soak in all the blessings."
Celenia: "My only tip is do what YOU want to do! Nothing is more stressful than people telling you how to plan YALLS day. I stopped listening to what people wanted me to do and because of that, I had the wedding of my dreams!"
Now, Celenia will be taking over and talking about their beautiful day.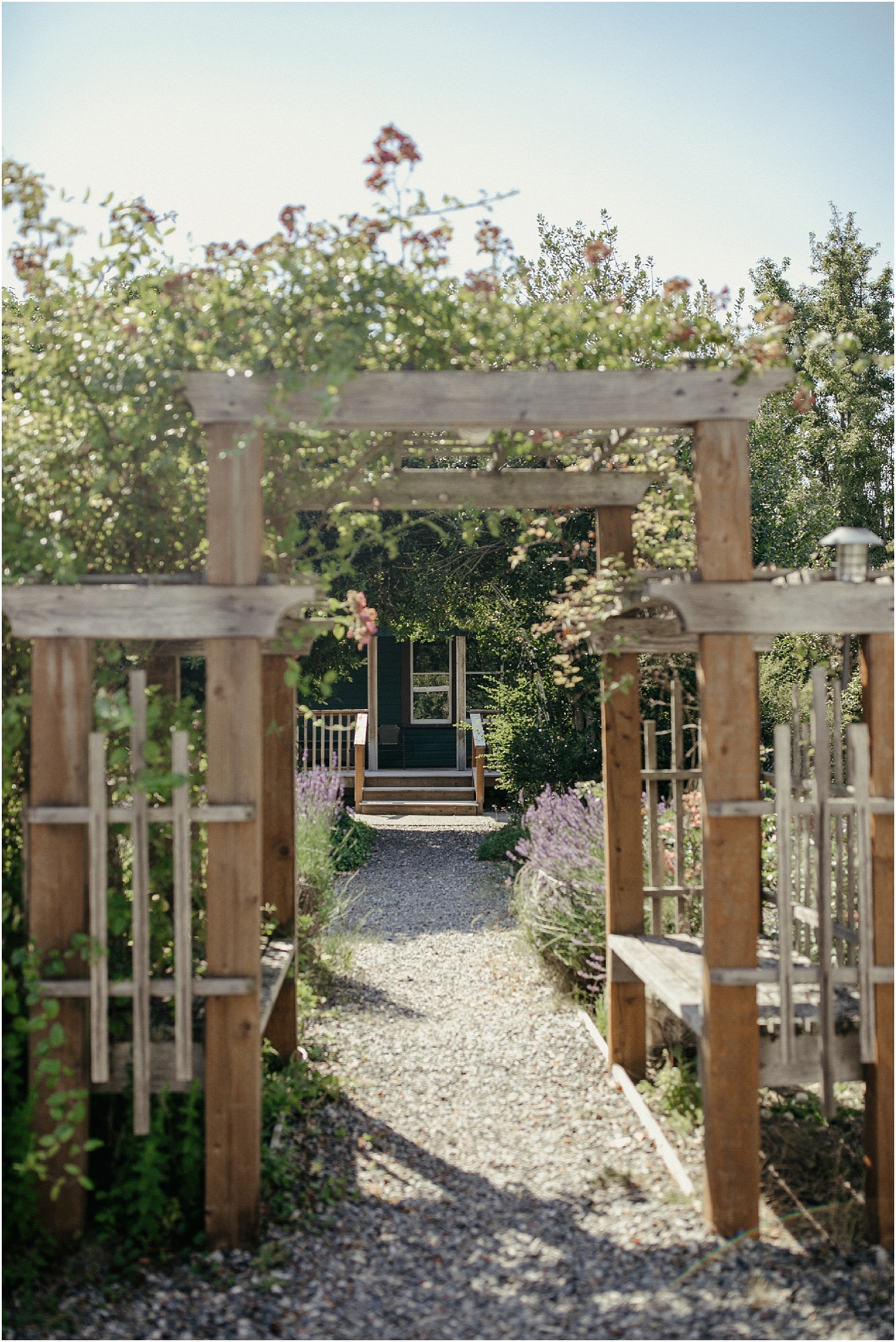 We knew from the get go that we didn't want a wedding. We didn't want the attention, we wanted intimacy and romance and wanted to solely focus on each other and our future. We are also adventurous so secretly getting married in the PNW with only our closest family made complete sense to us.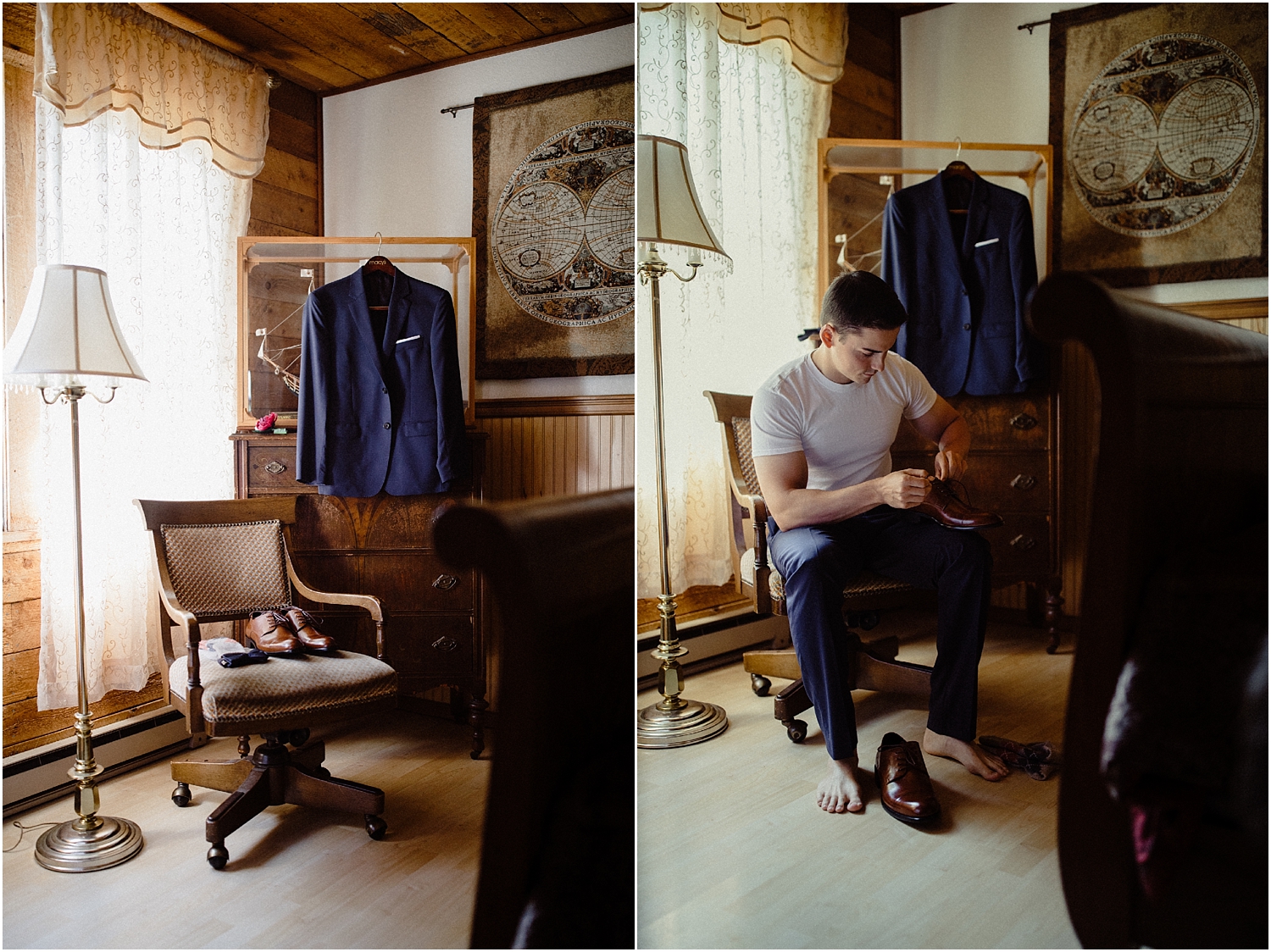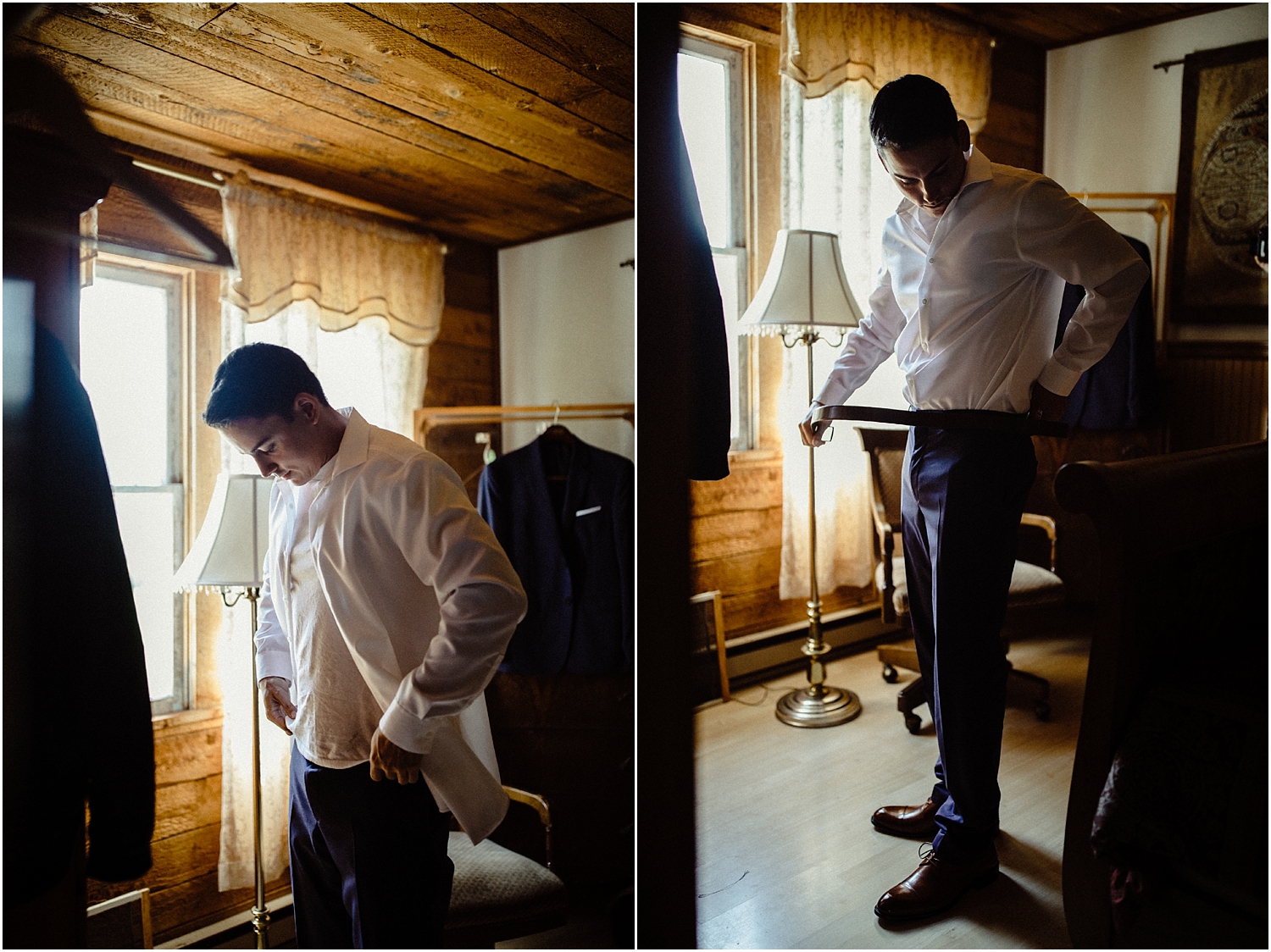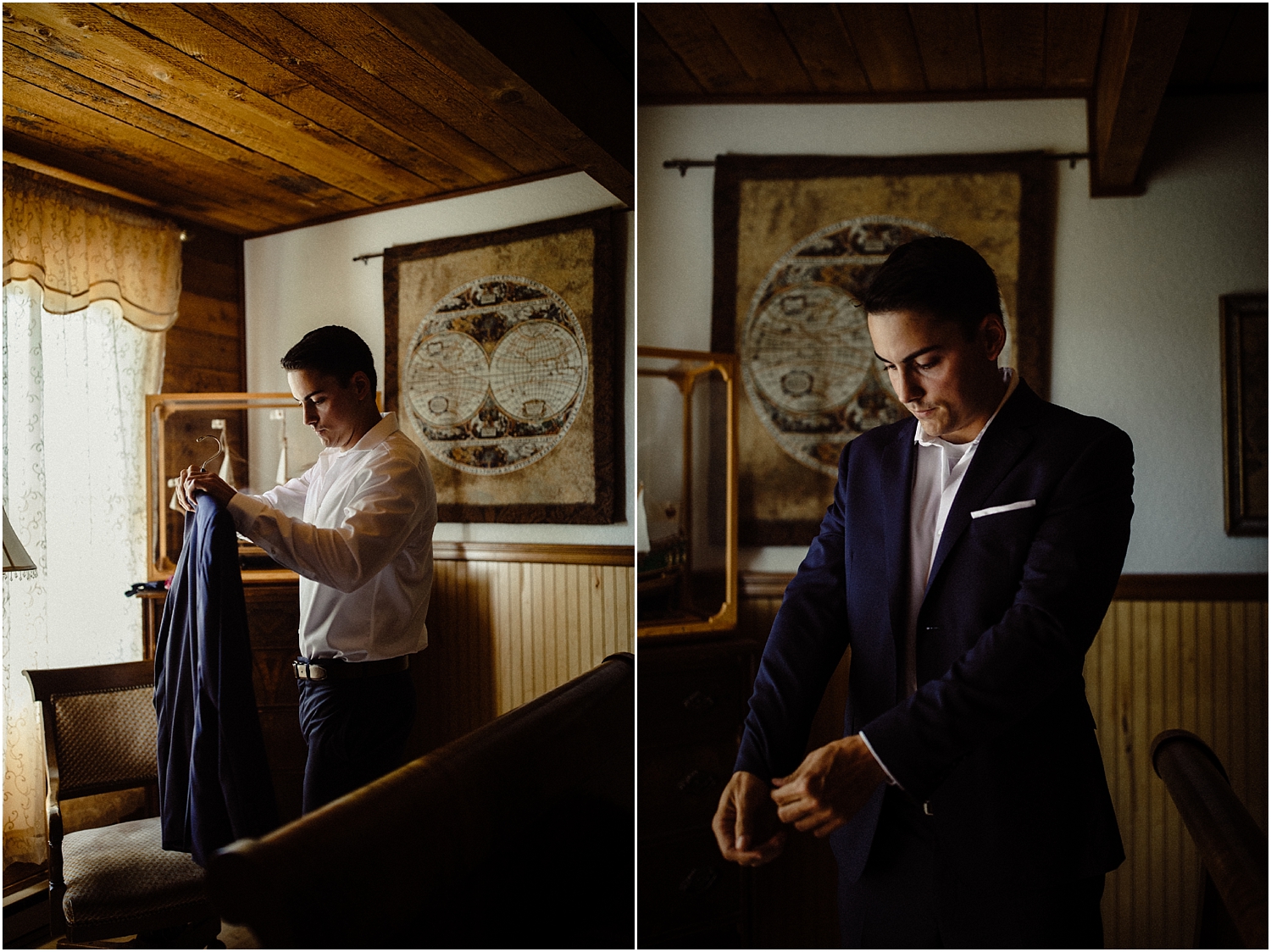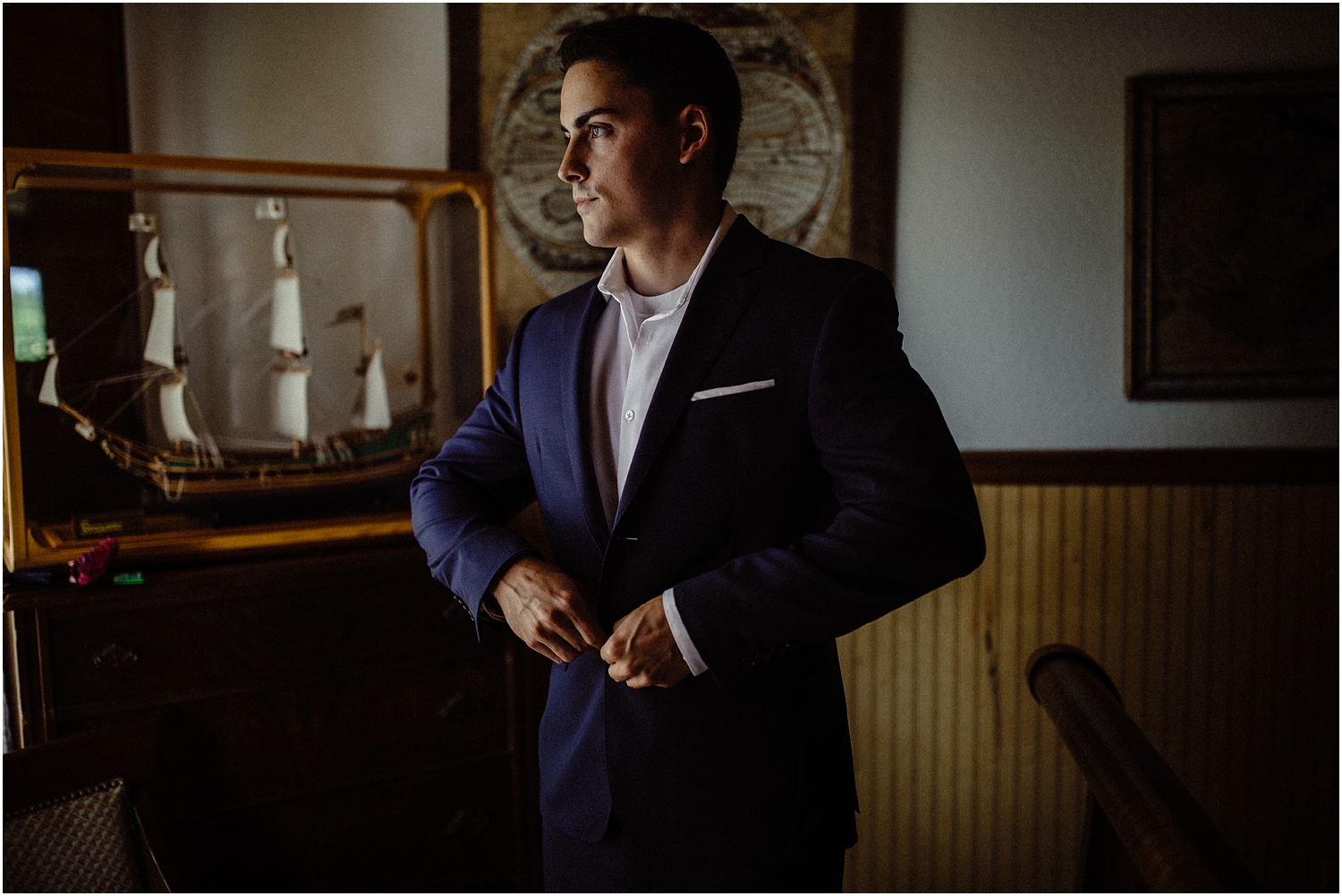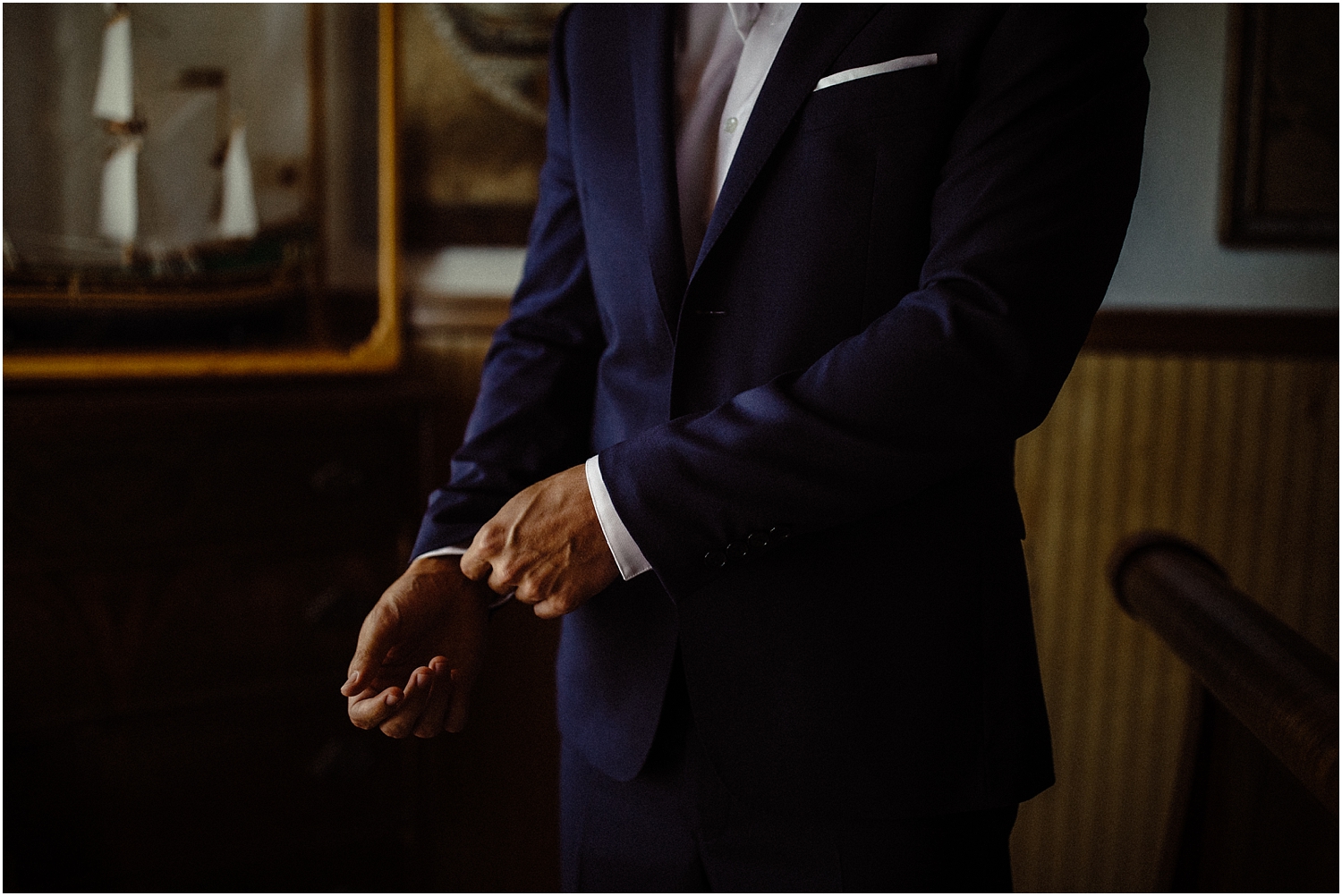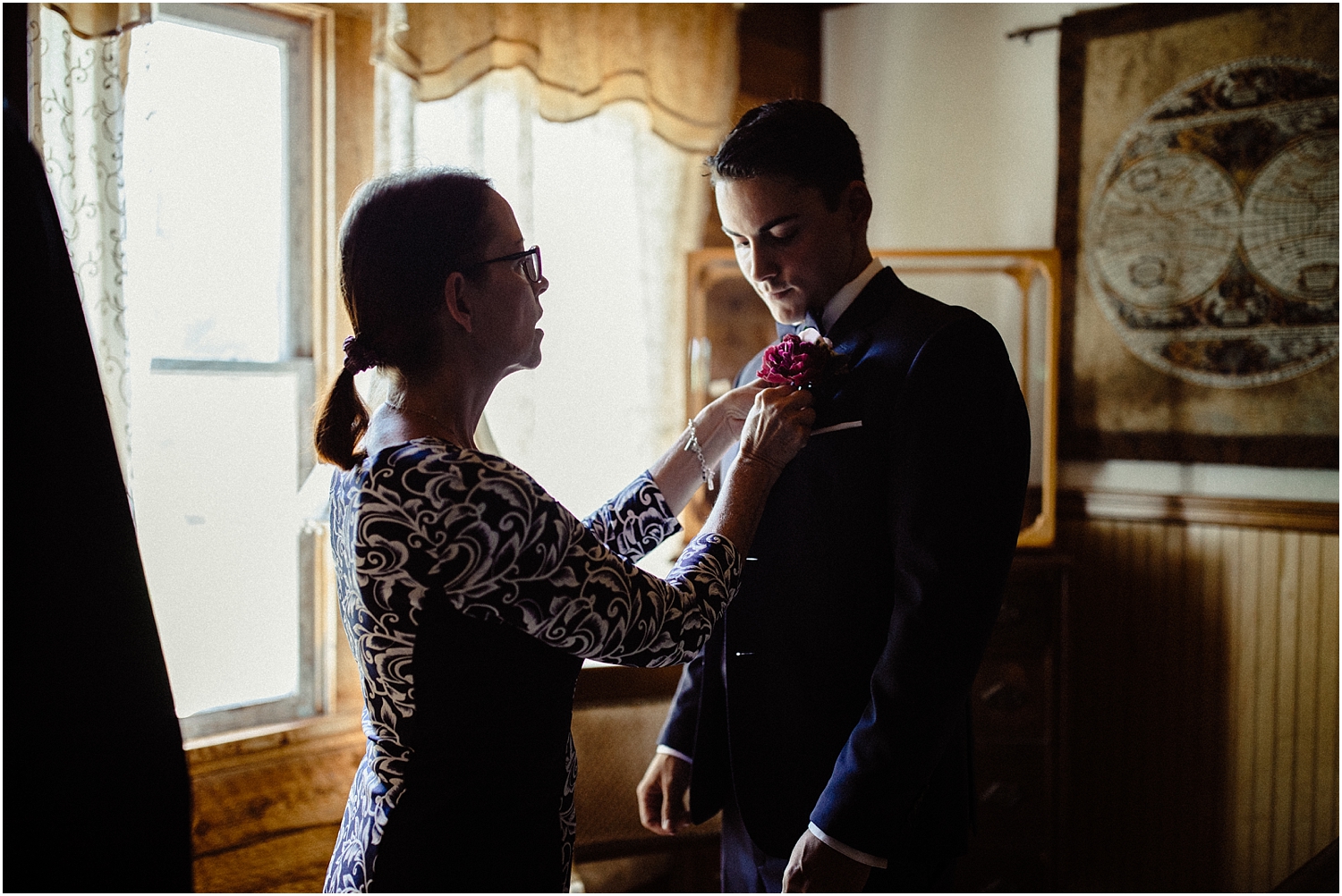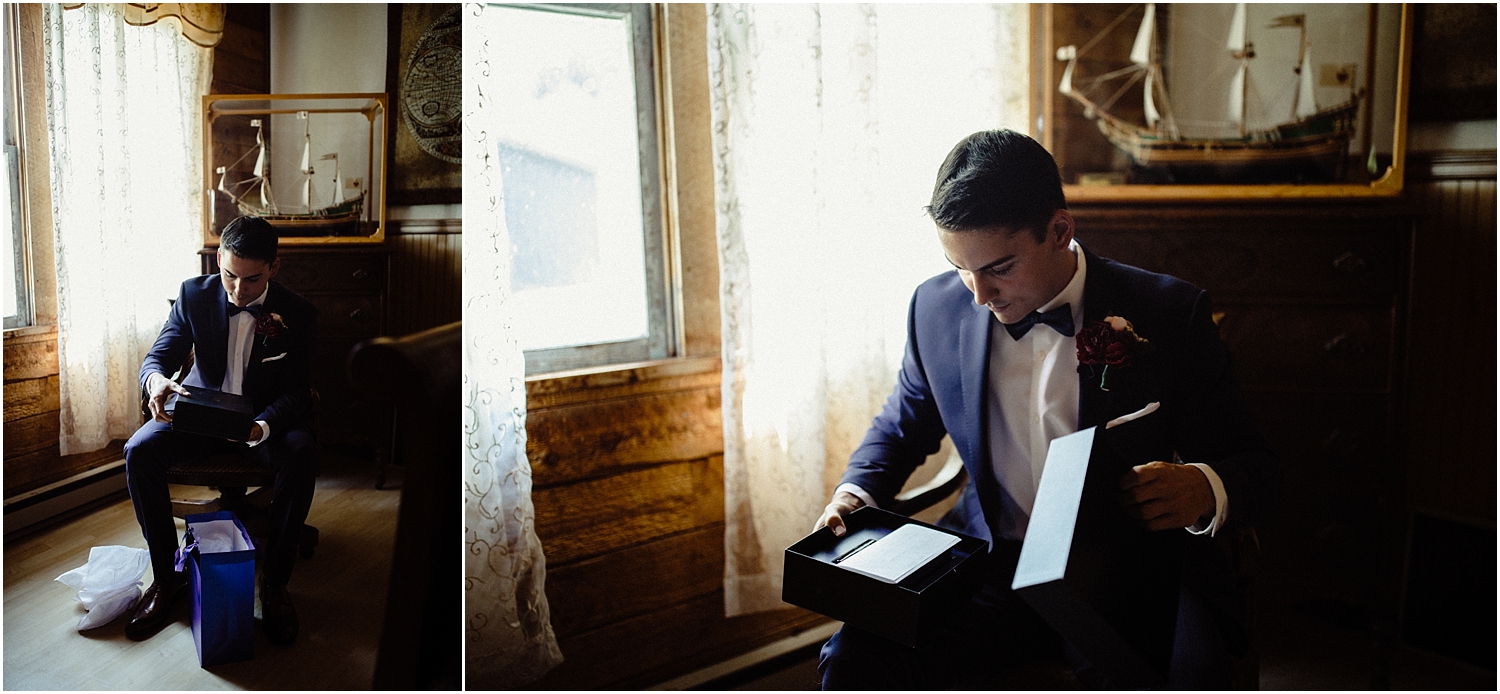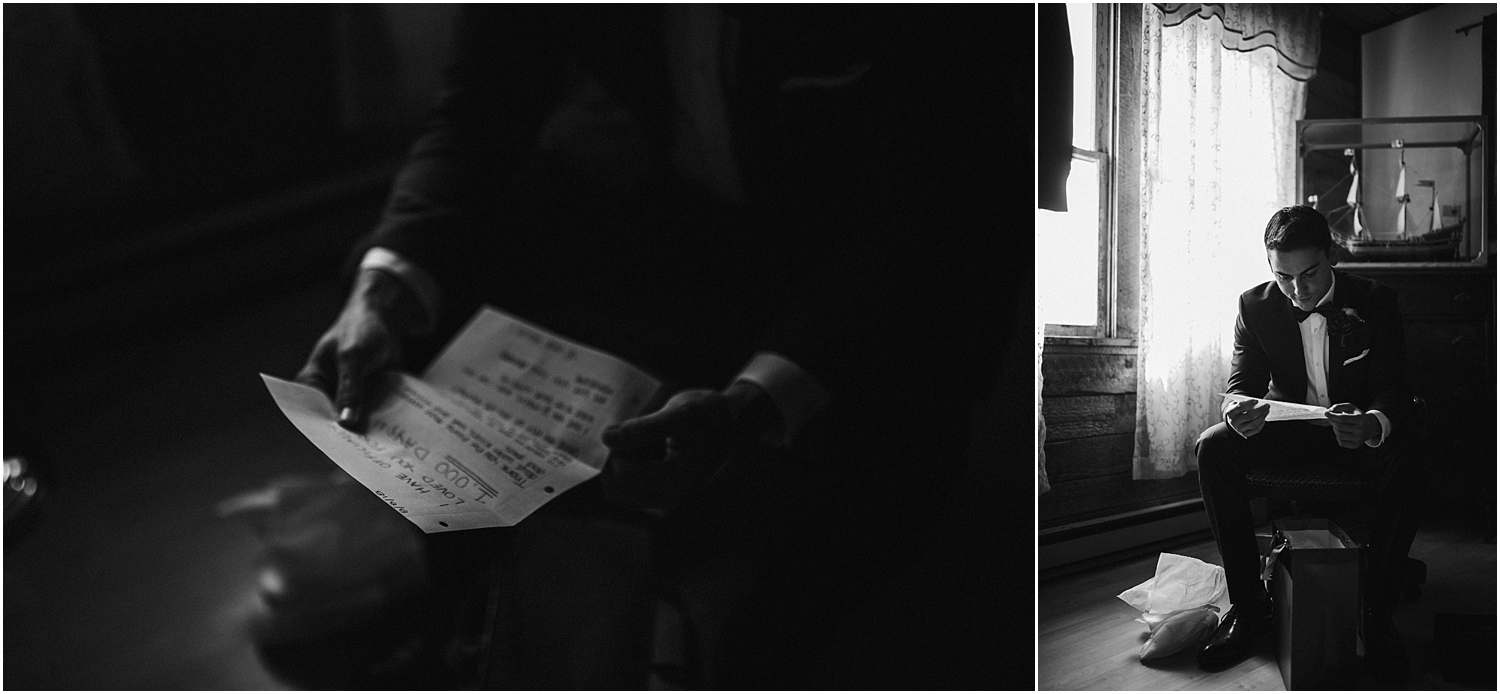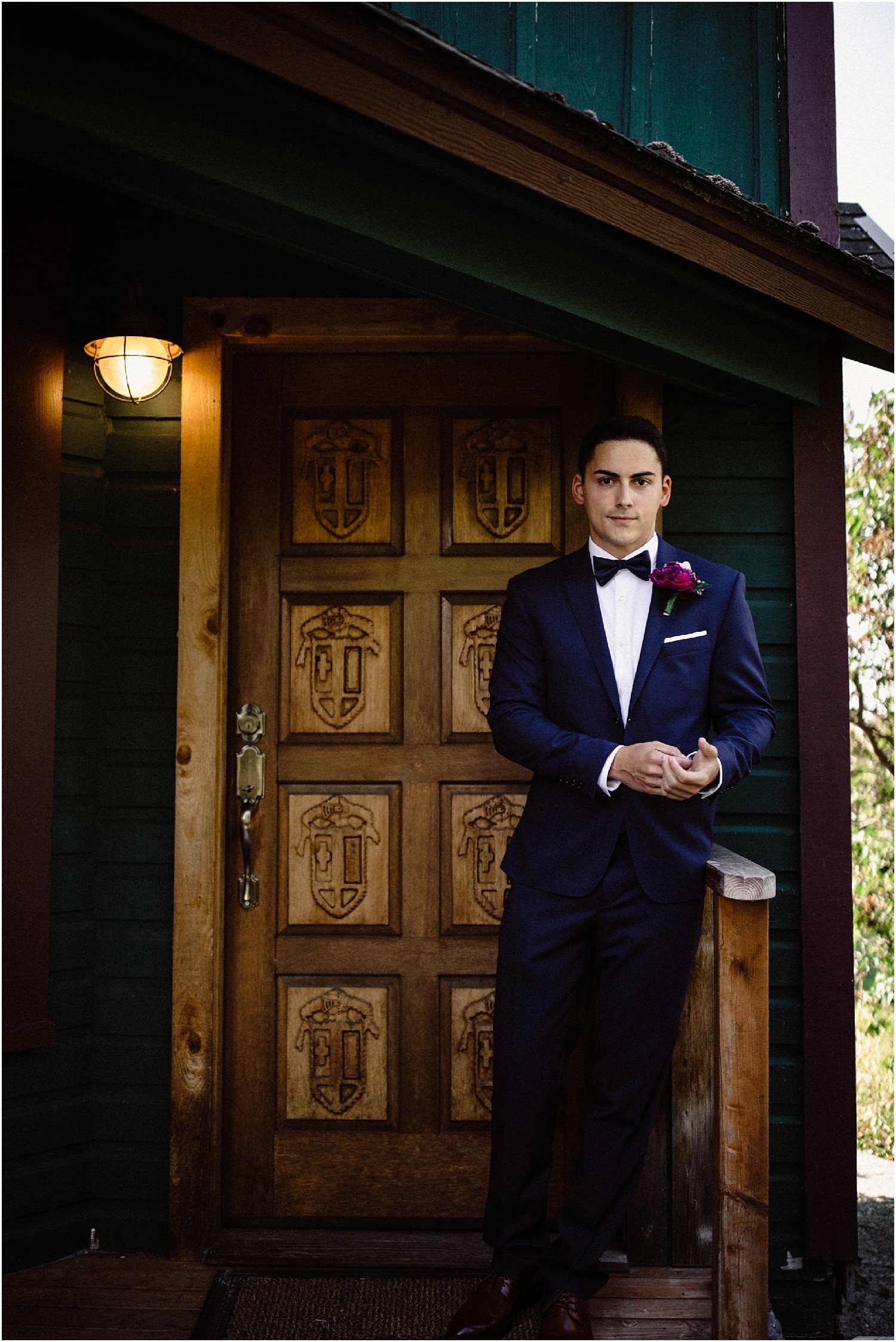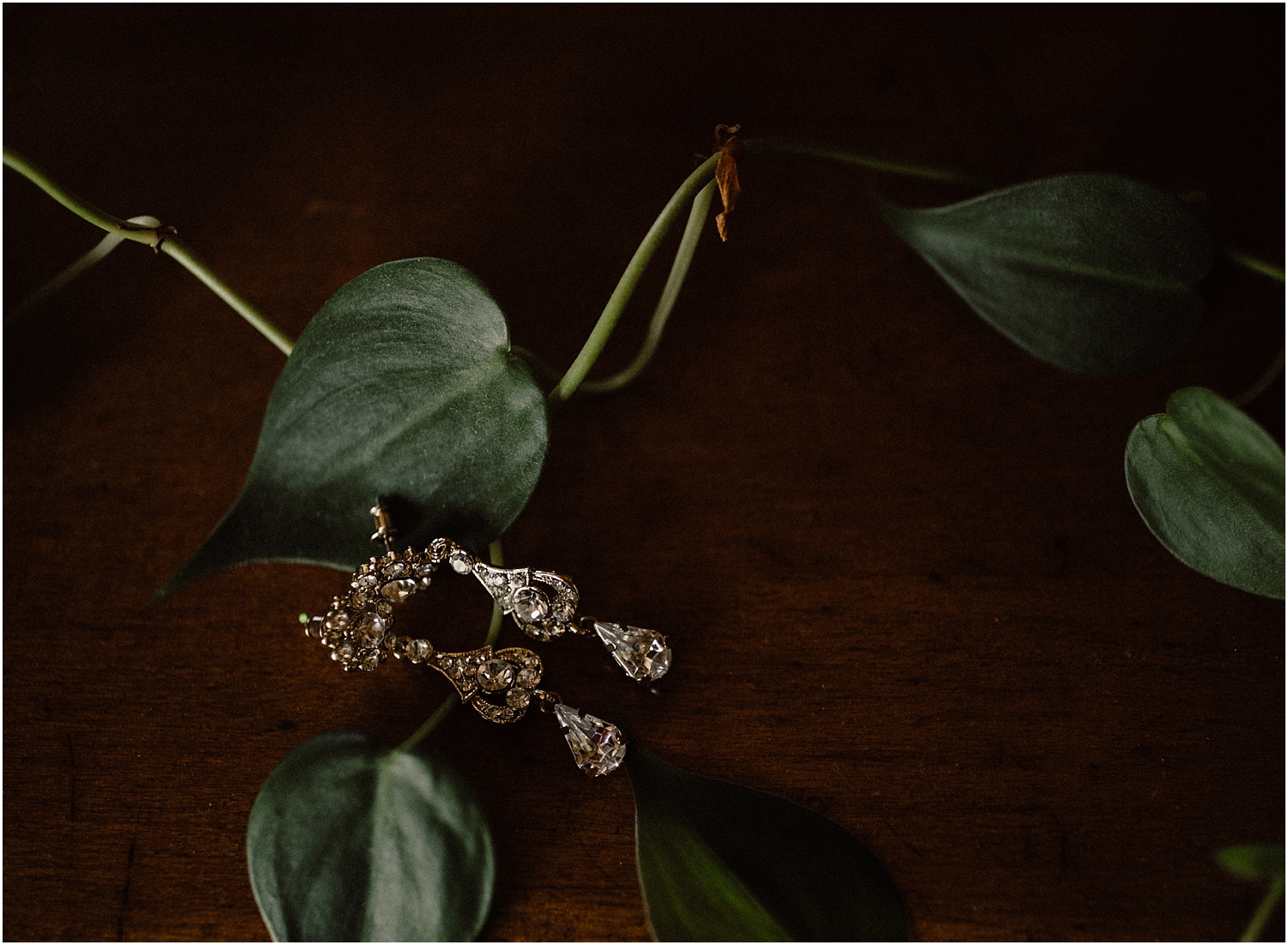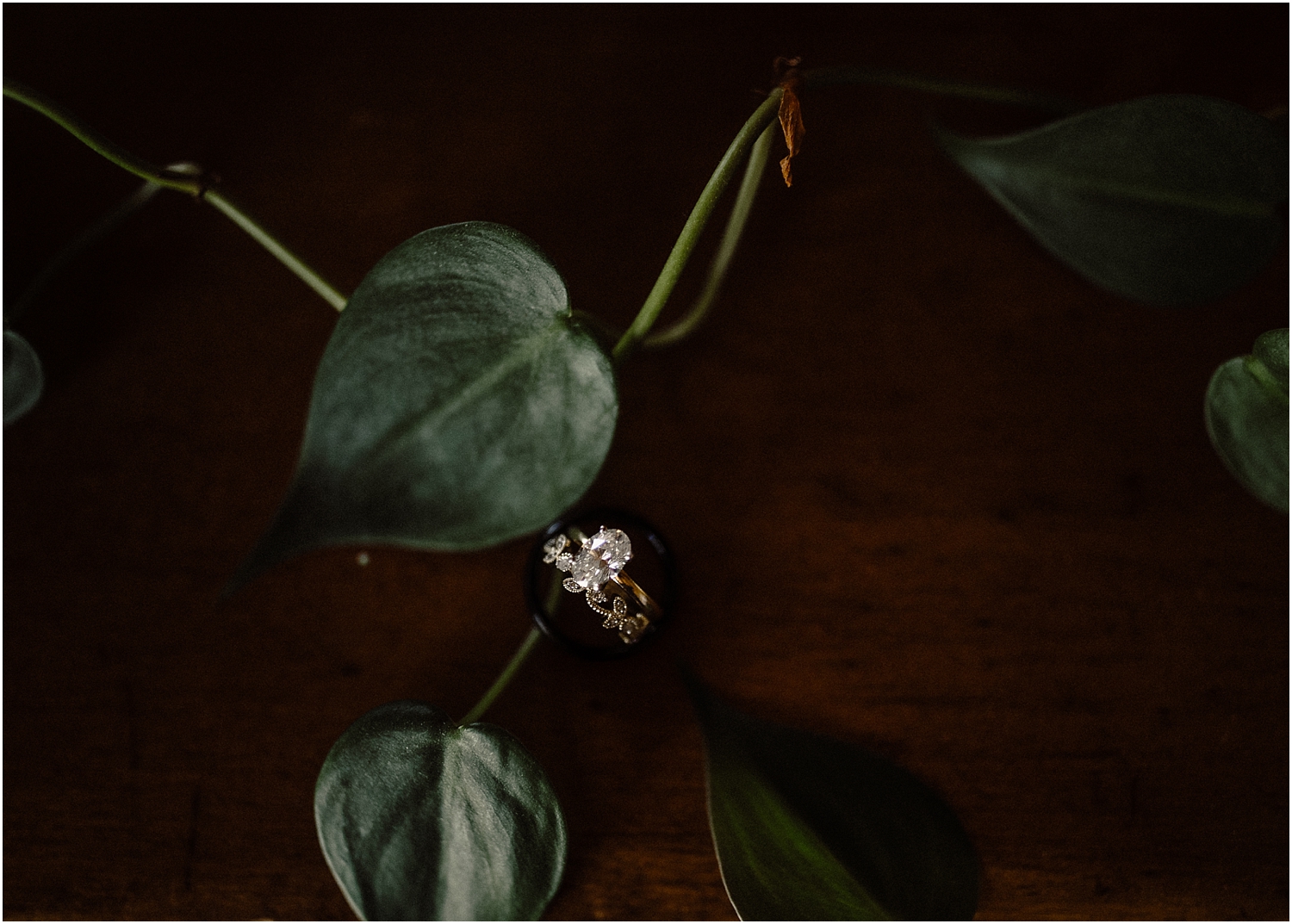 The day started off with hair and makeup by Elizabeth White Artistry who is one of the nicest human beings I have ever met. Her conversations are so real, it almost didn't feel like she was working but more of a friend, which I appreciated a lot.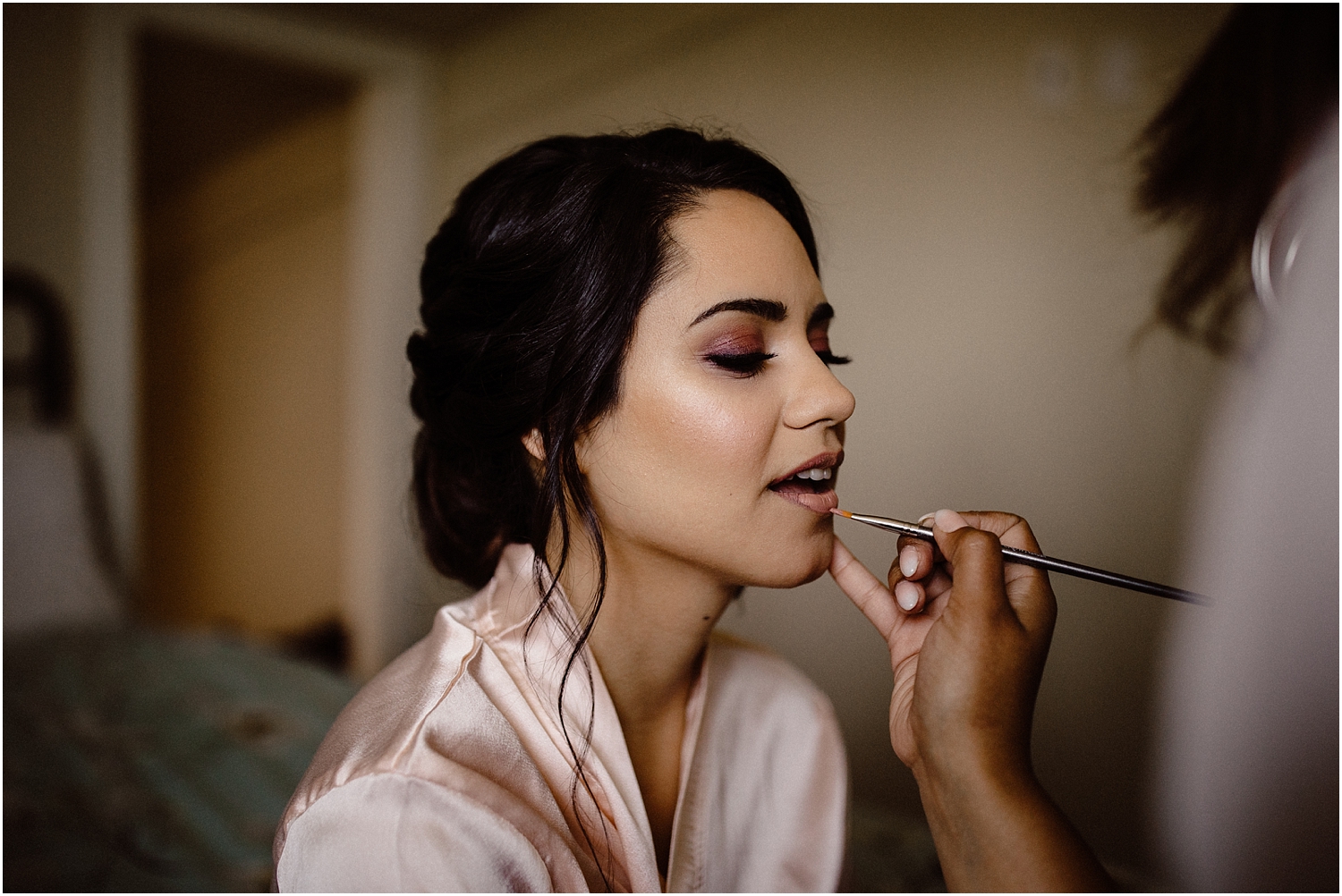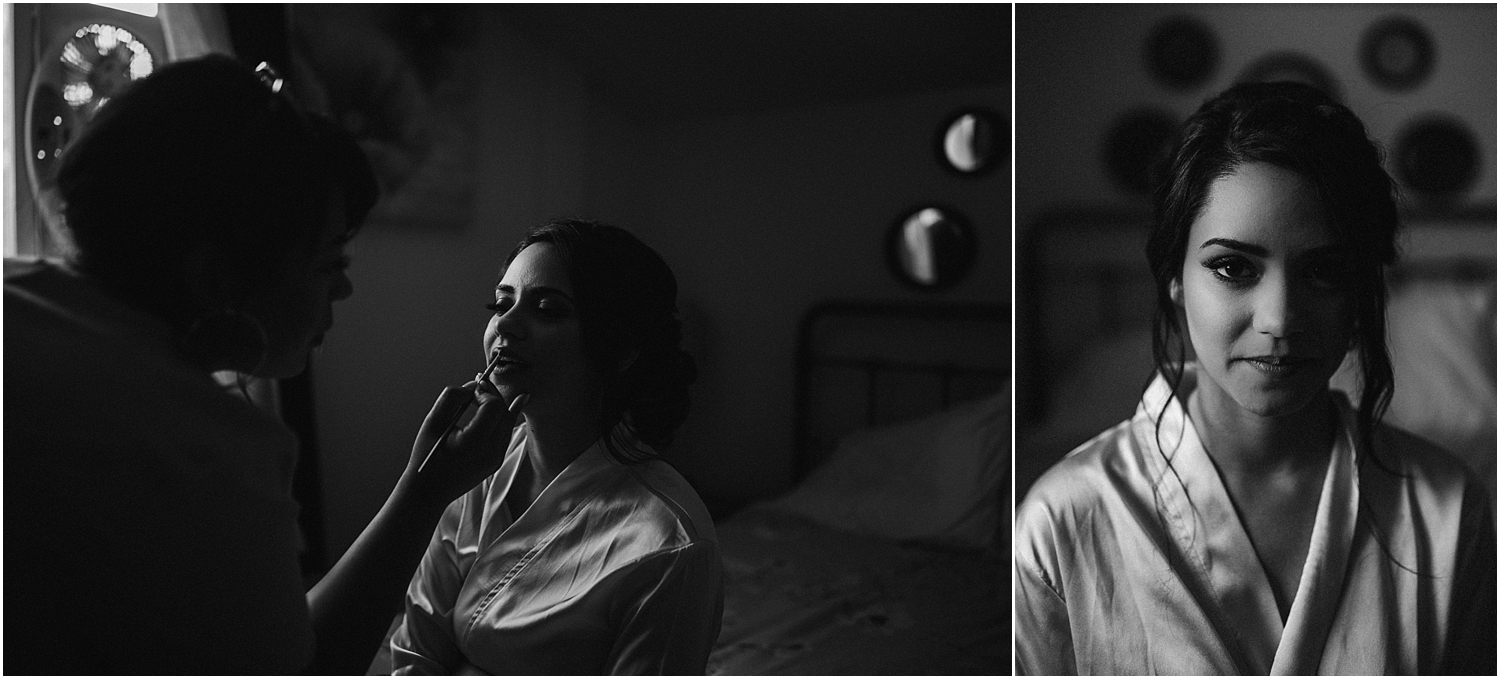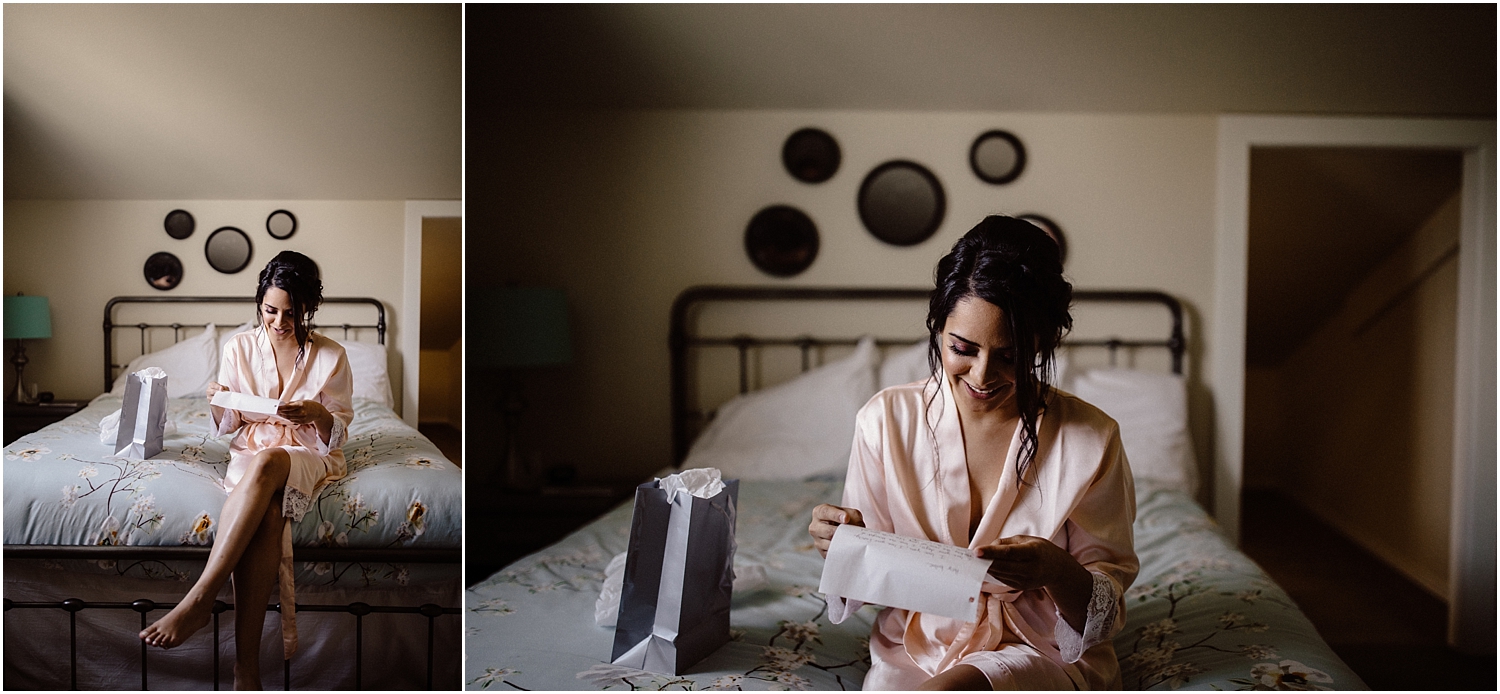 When that was finished, we went on and opened gifts Cameron and I had exchanged the day before. we both wrote personal letters that emphasized our excitement for the big day. Cameron isn't a very lovey-dovey person, so this was a fun moment for me.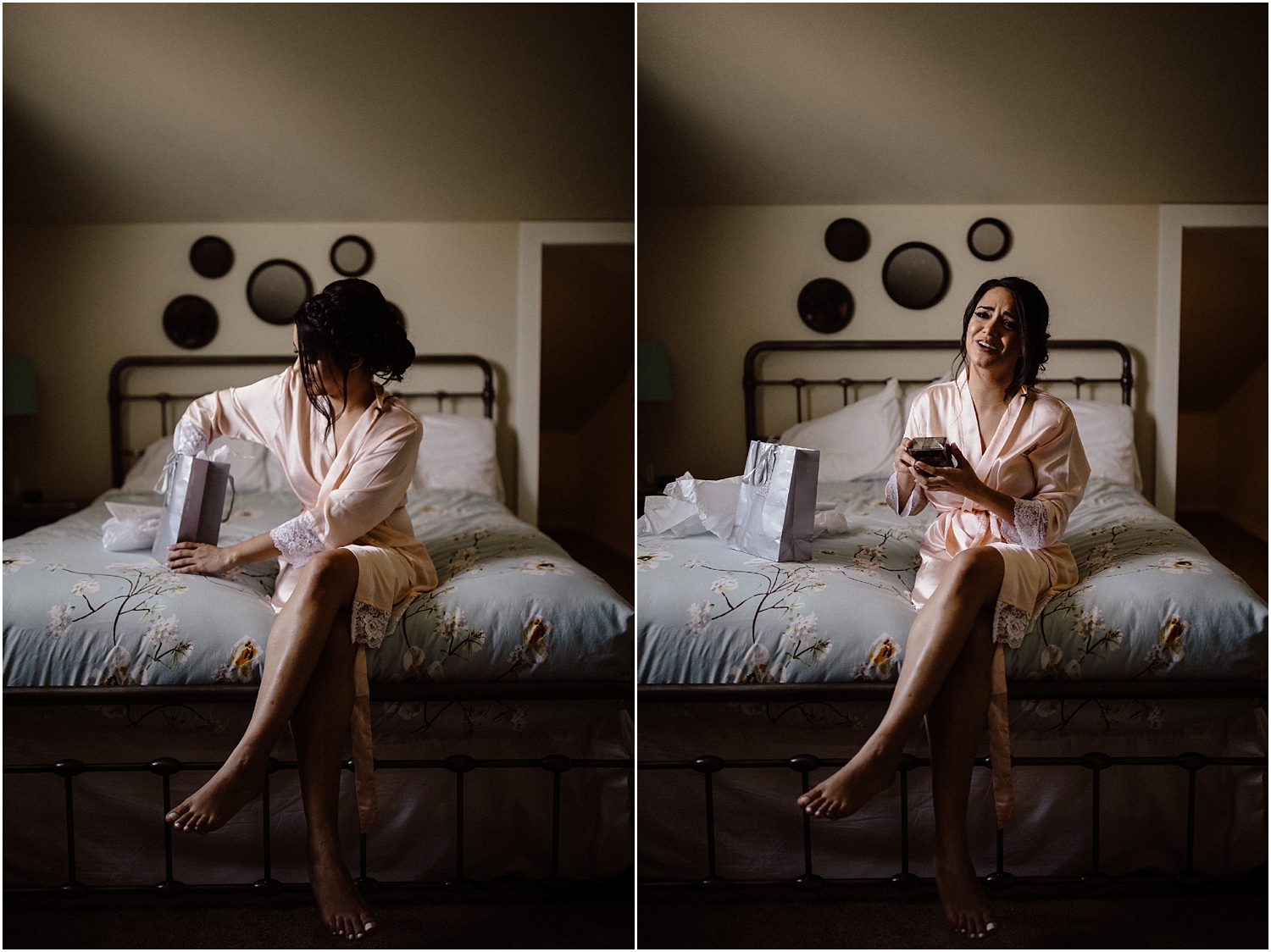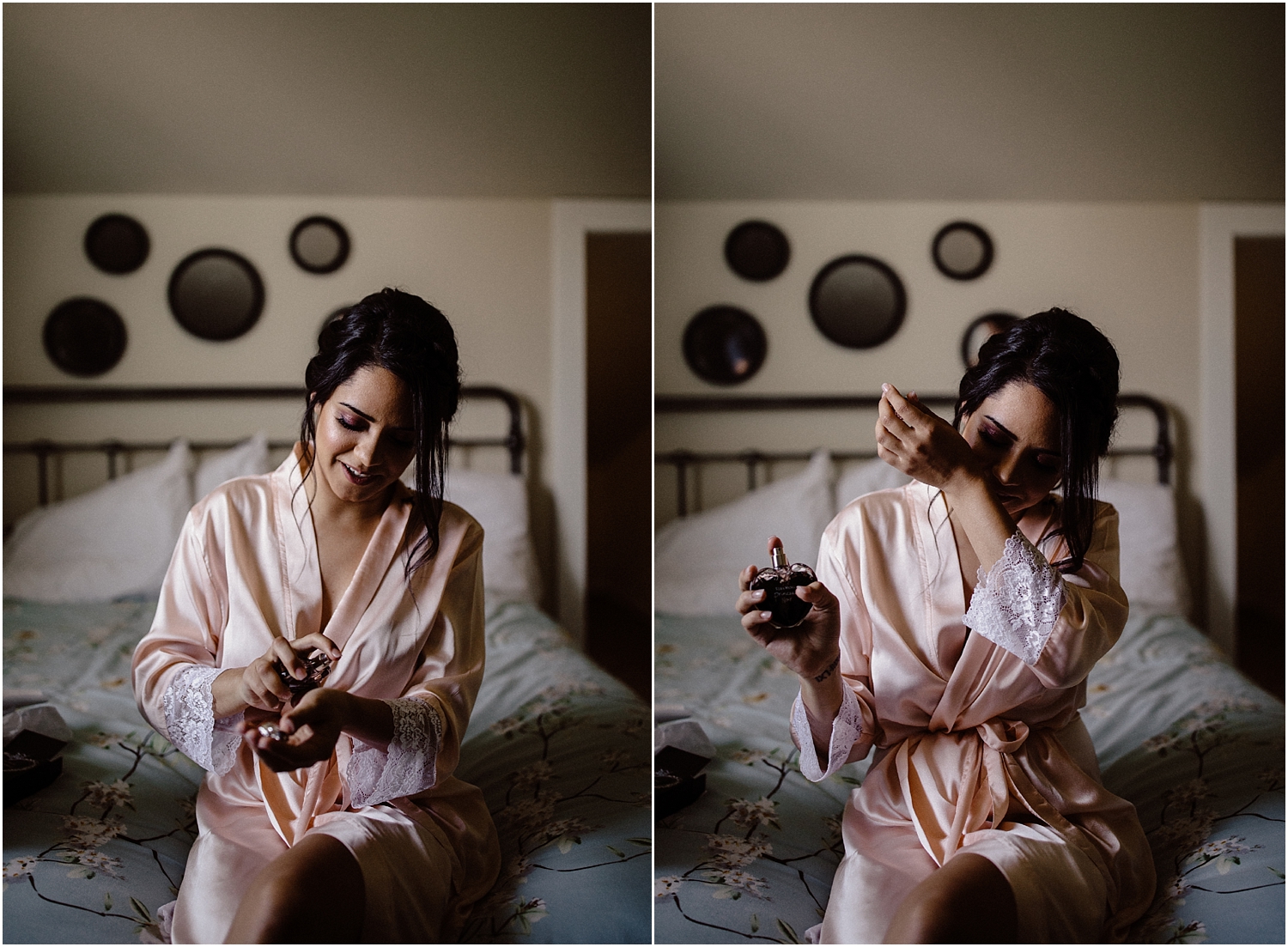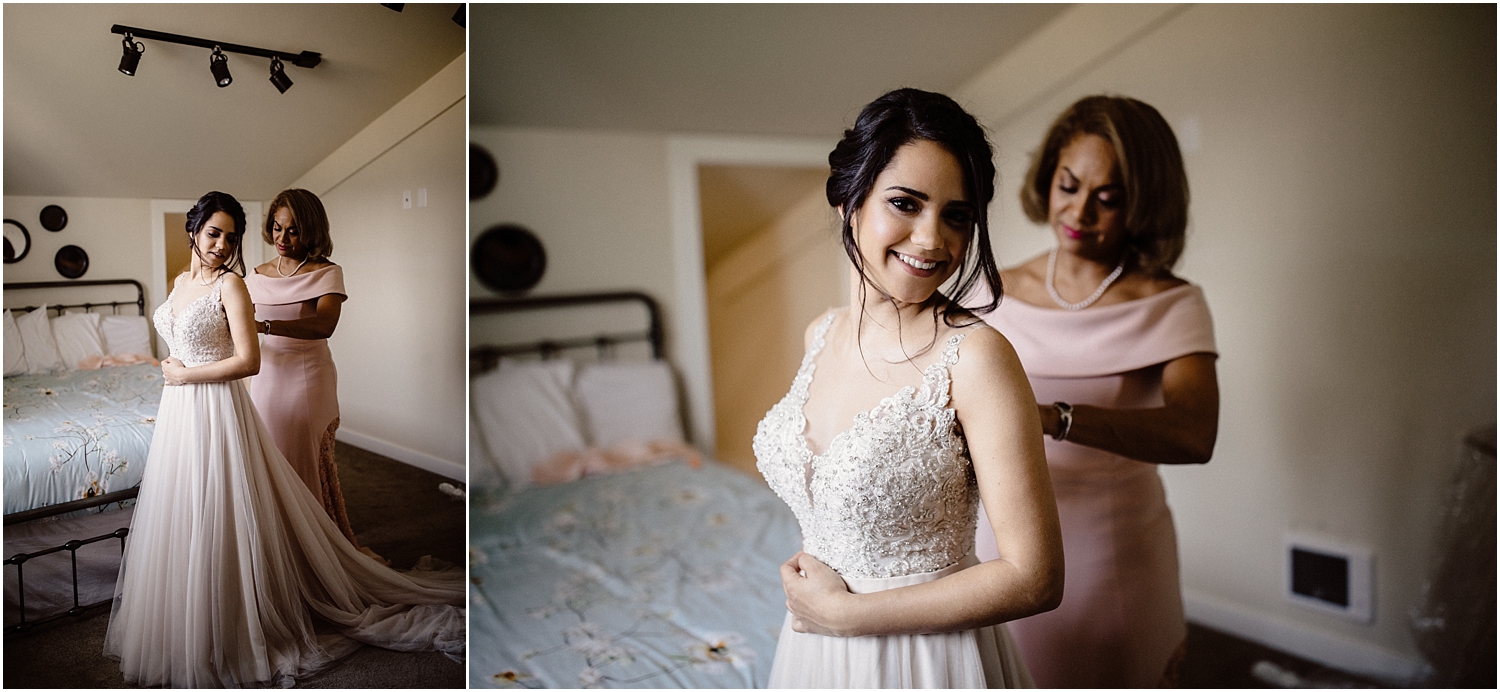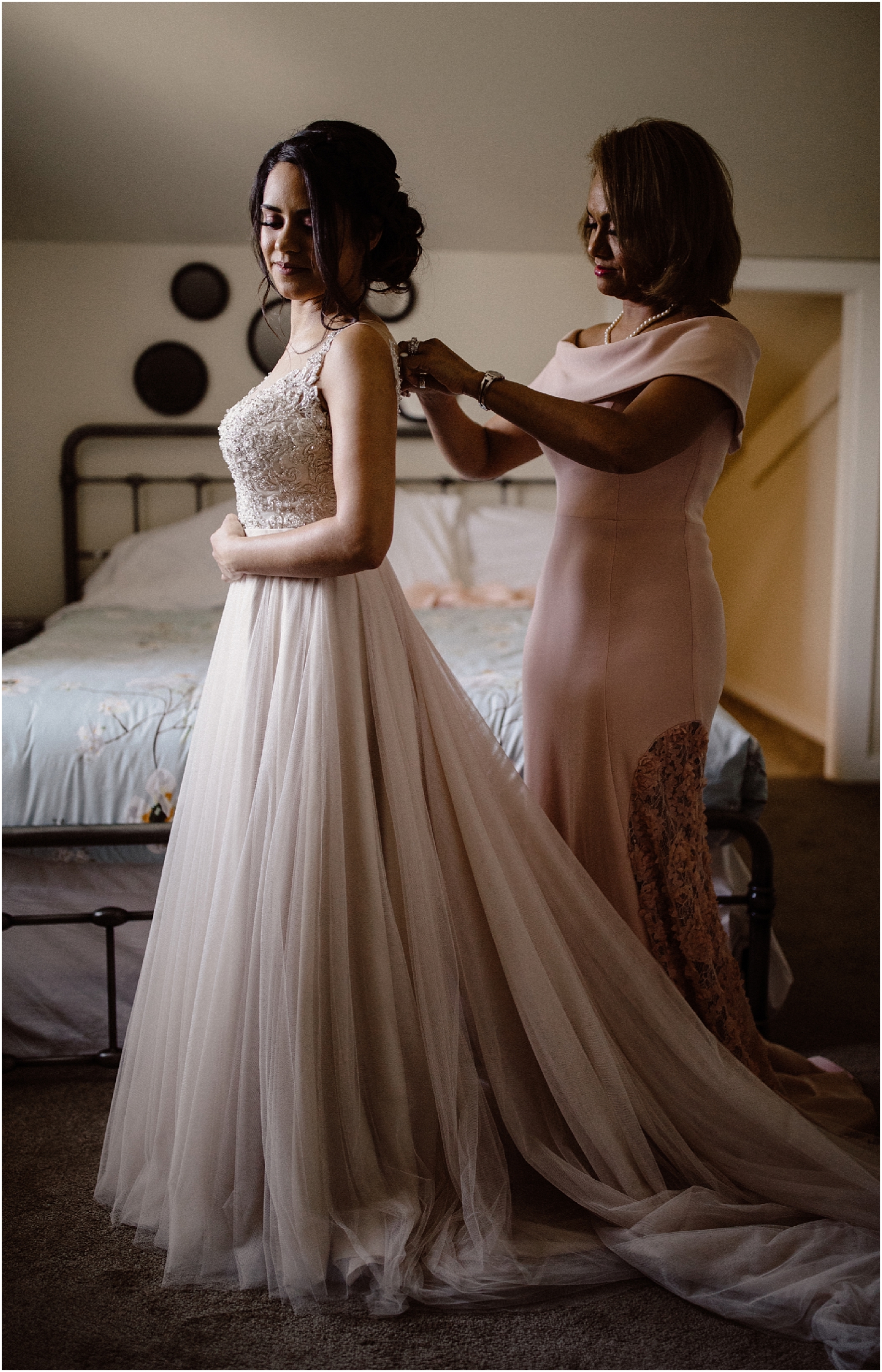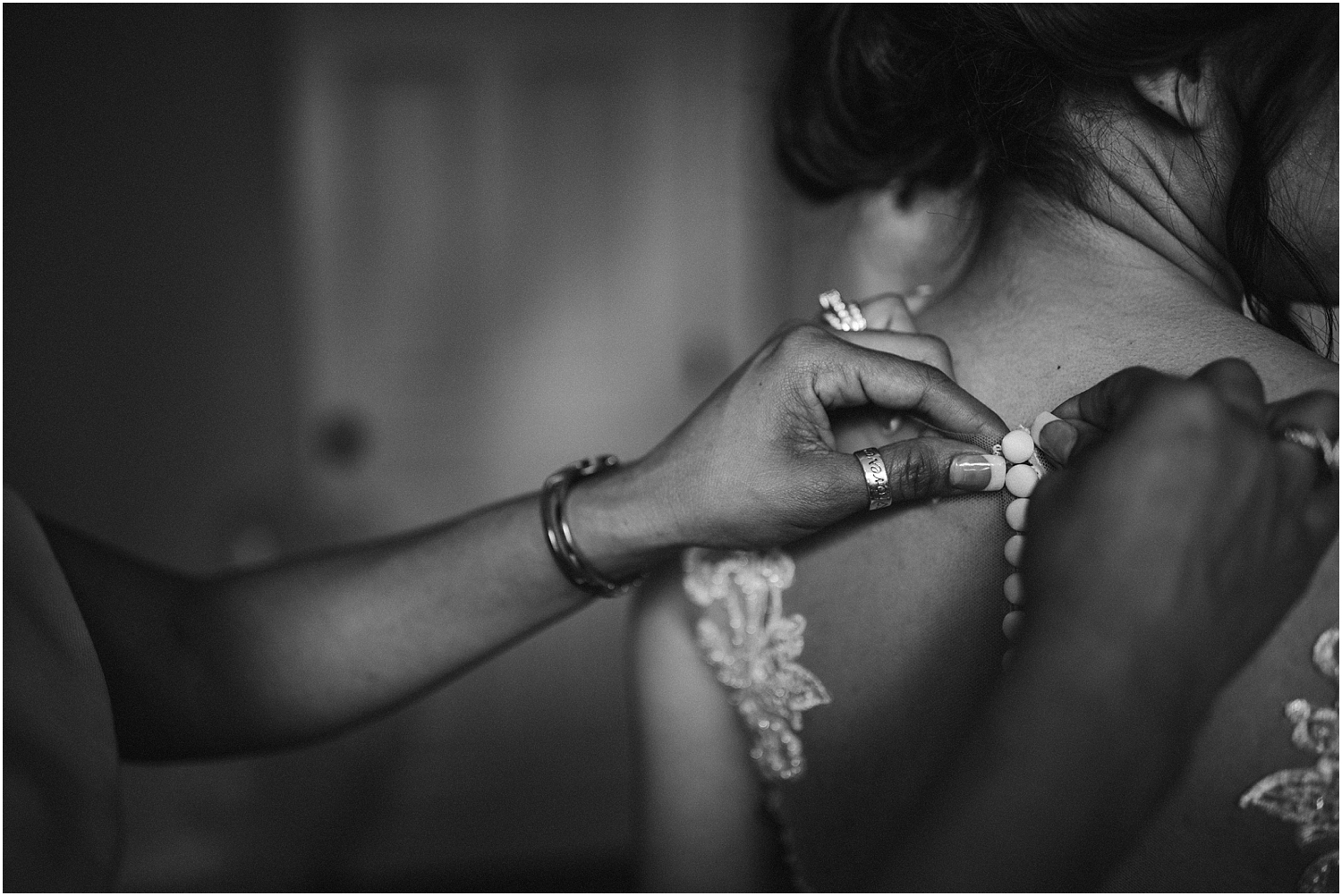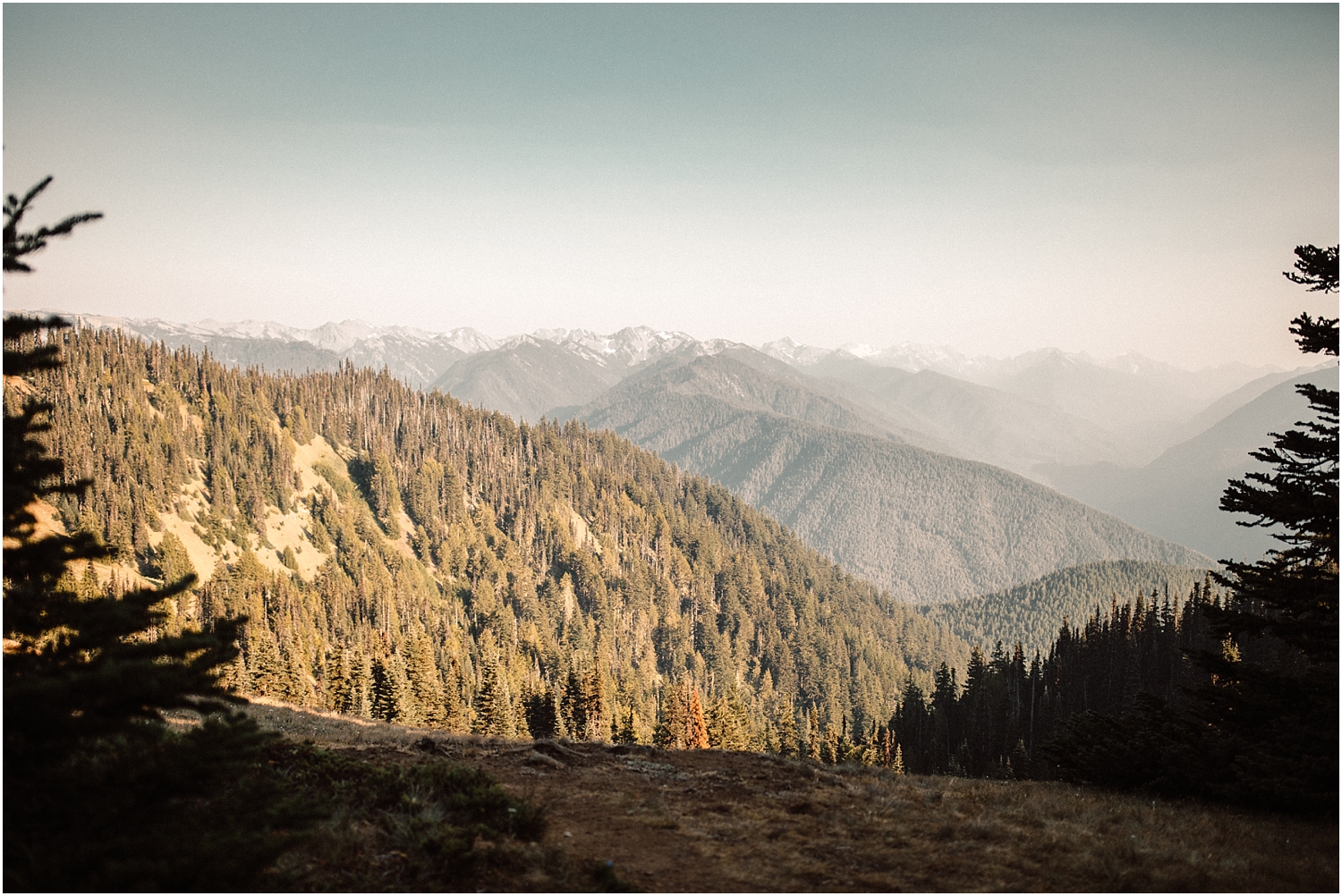 Traveling up Hurricane Ridge was mesmerizing. It was about 45 minutes up the mountains outside of Port Angeles.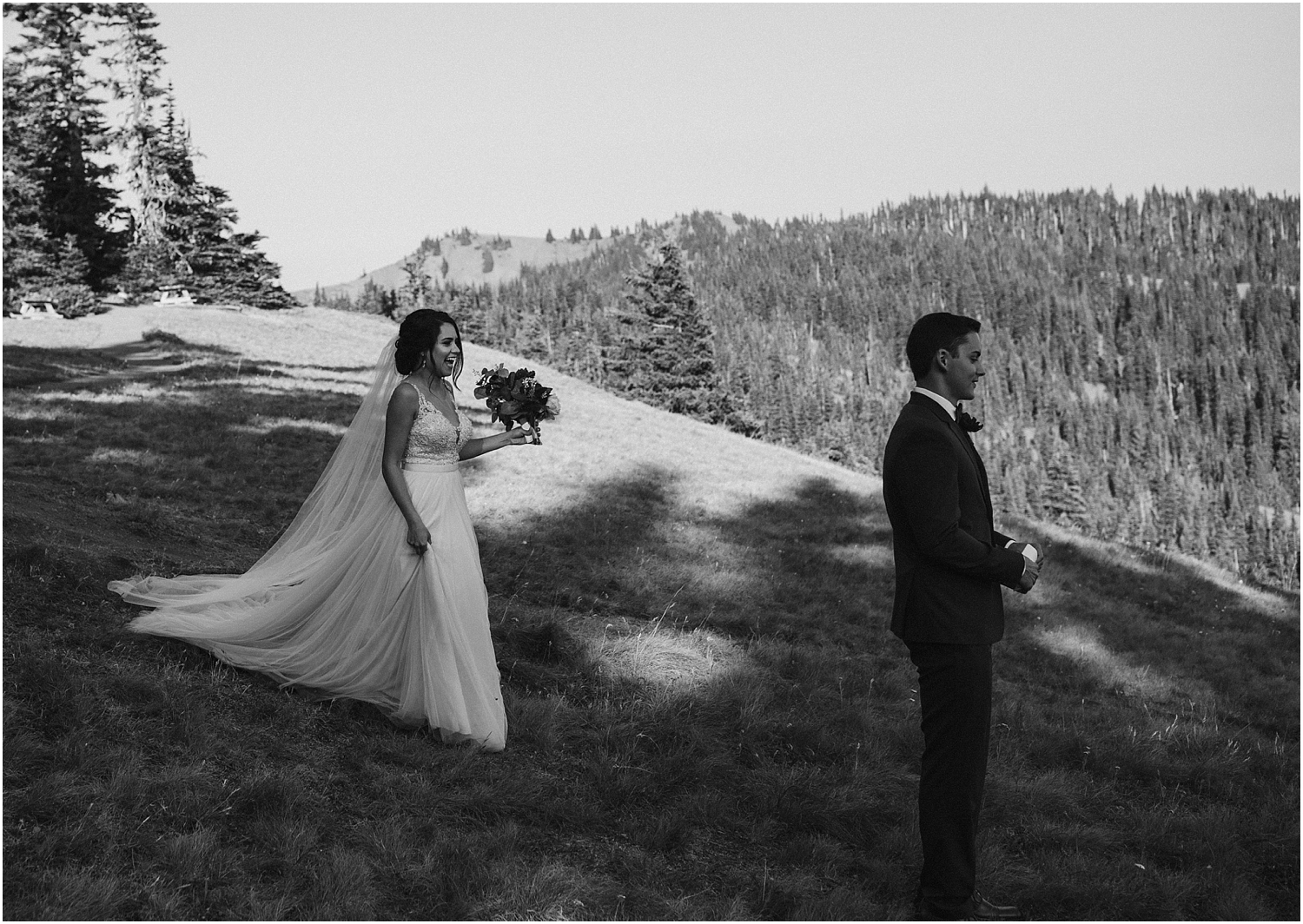 Our first look!! Ah.. this was my favorite part of the day. I had been thinking about this moment since the day he proposed. I had no idea how I would feel when I first saw him. Would I cry? Make Uncomfortable Jokes? (it's a bad habit when I'm nervous, sorry.) but when I saw him and he turned around.. I didn't do either of those things. I just smiled, and I may have laughed a little but I was nervous, ok?? and it was probably the biggest smile I've ever had.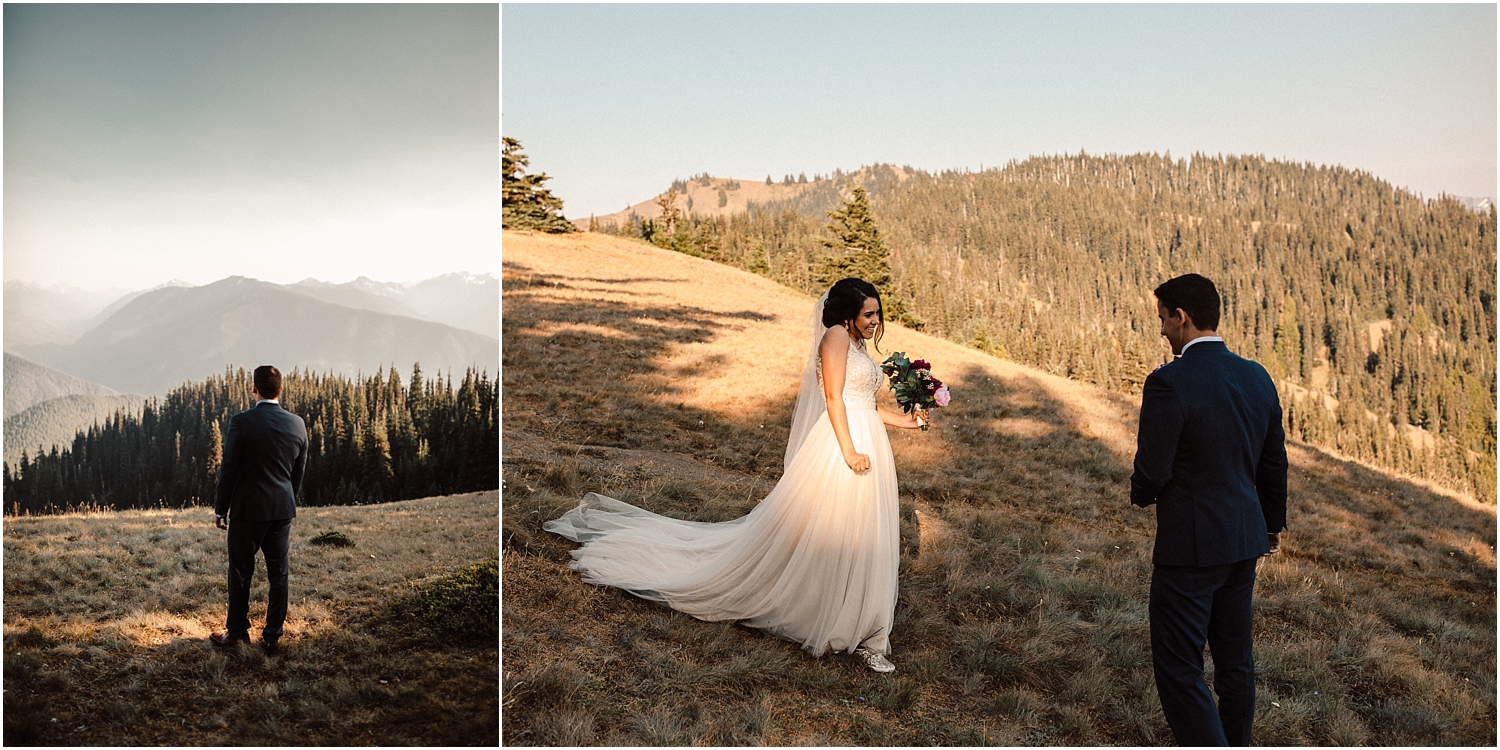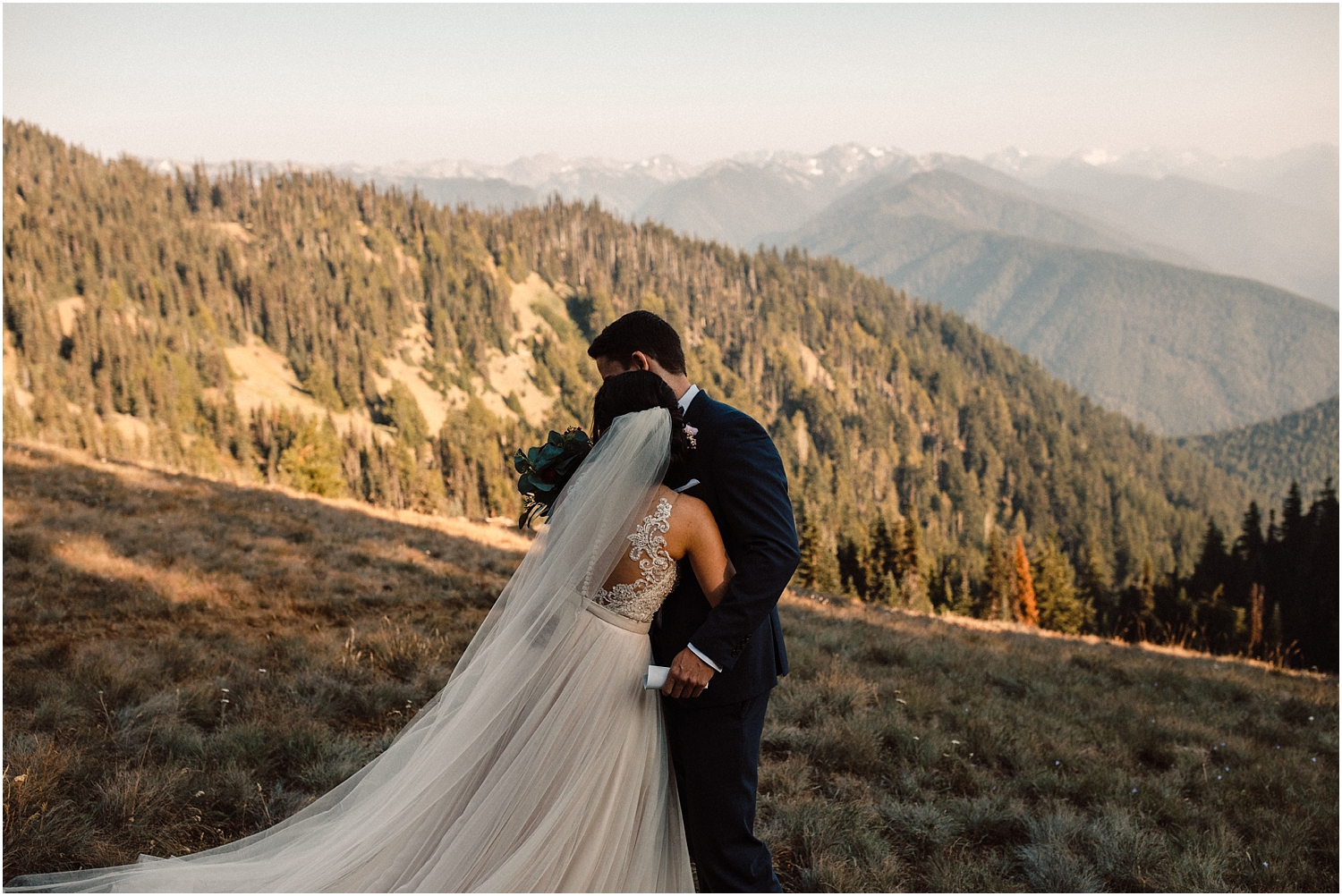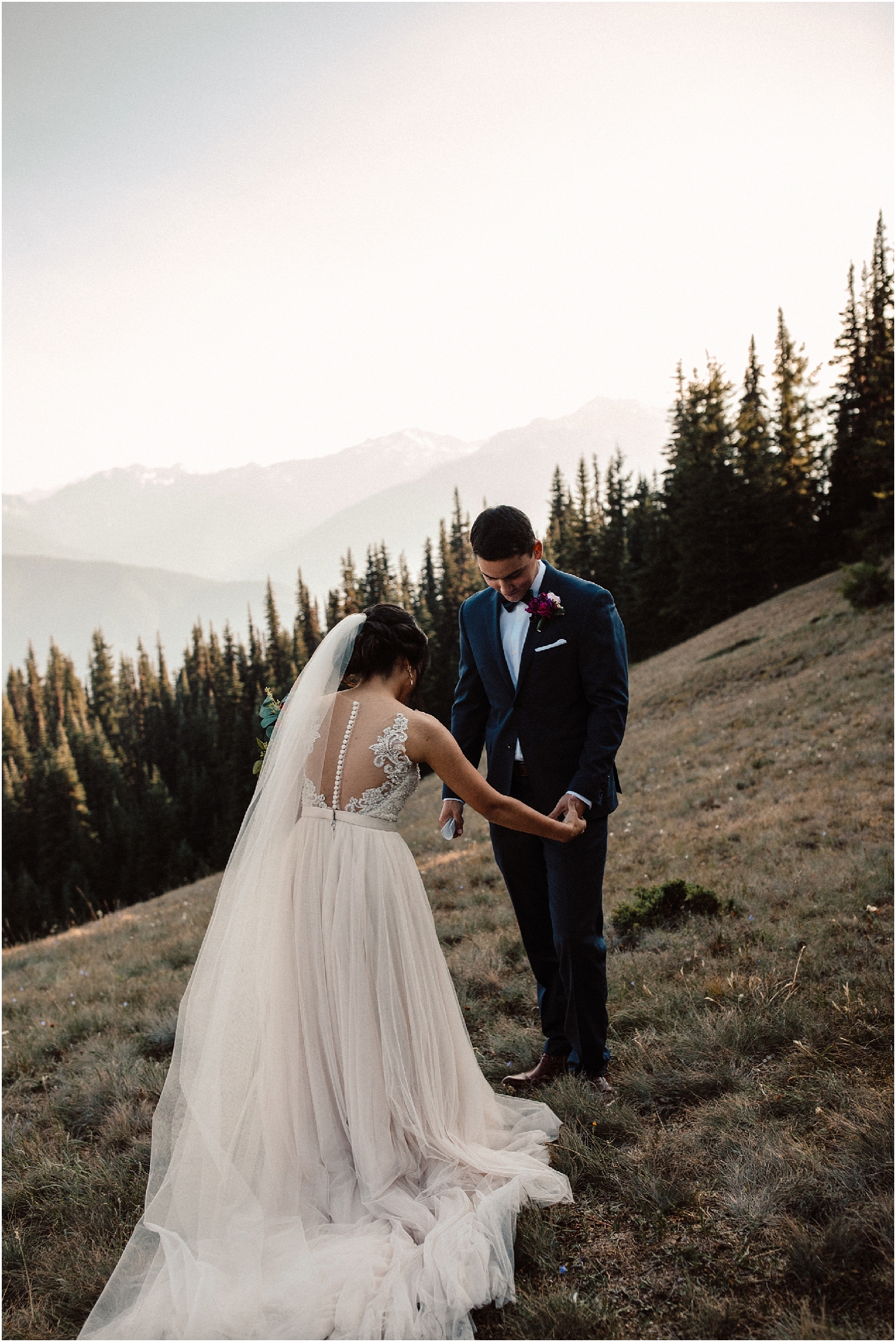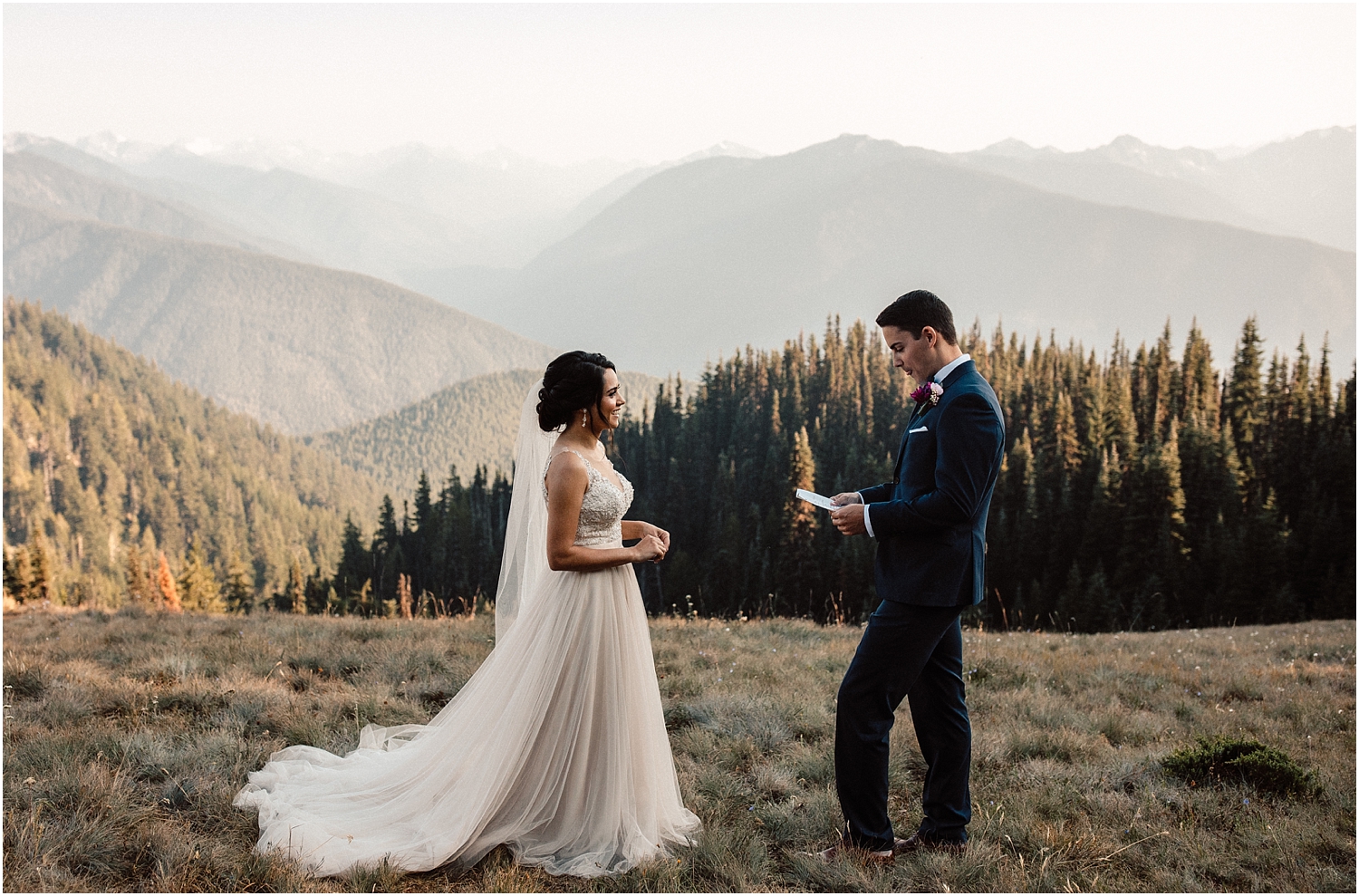 We then exchanged our own personal vows. Again, another favorite moment. We decided to do this because of how romantic and intimate it was and it was fun! I twas everything we wanted this day to be. Since being married, we've tried to live up to the promises we made to each other. Even the one where Cameron promised to continue making late night runs to get me my favorite ice cream.. he completely regrets that promise, but it's too late, the deal is sealed. 😉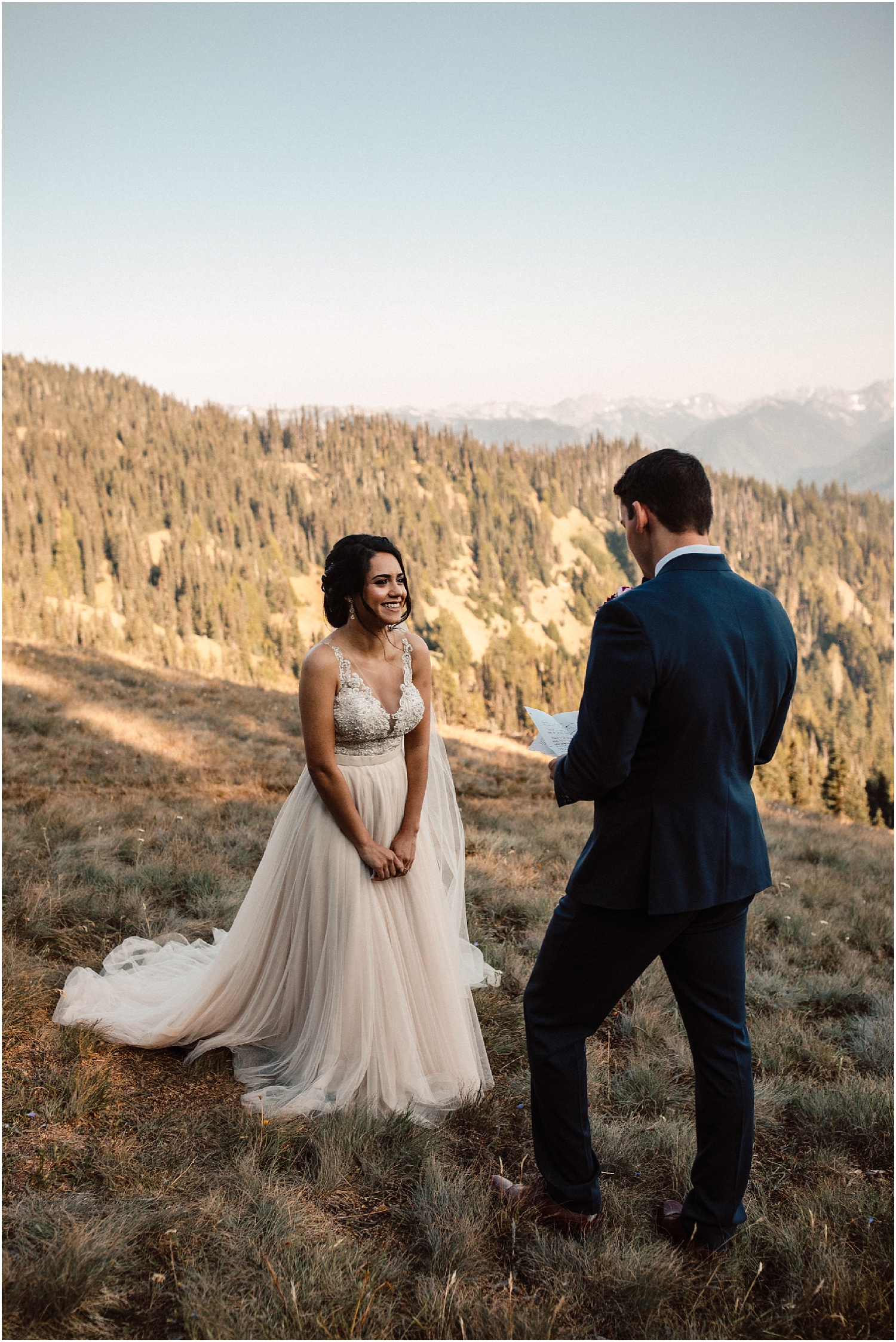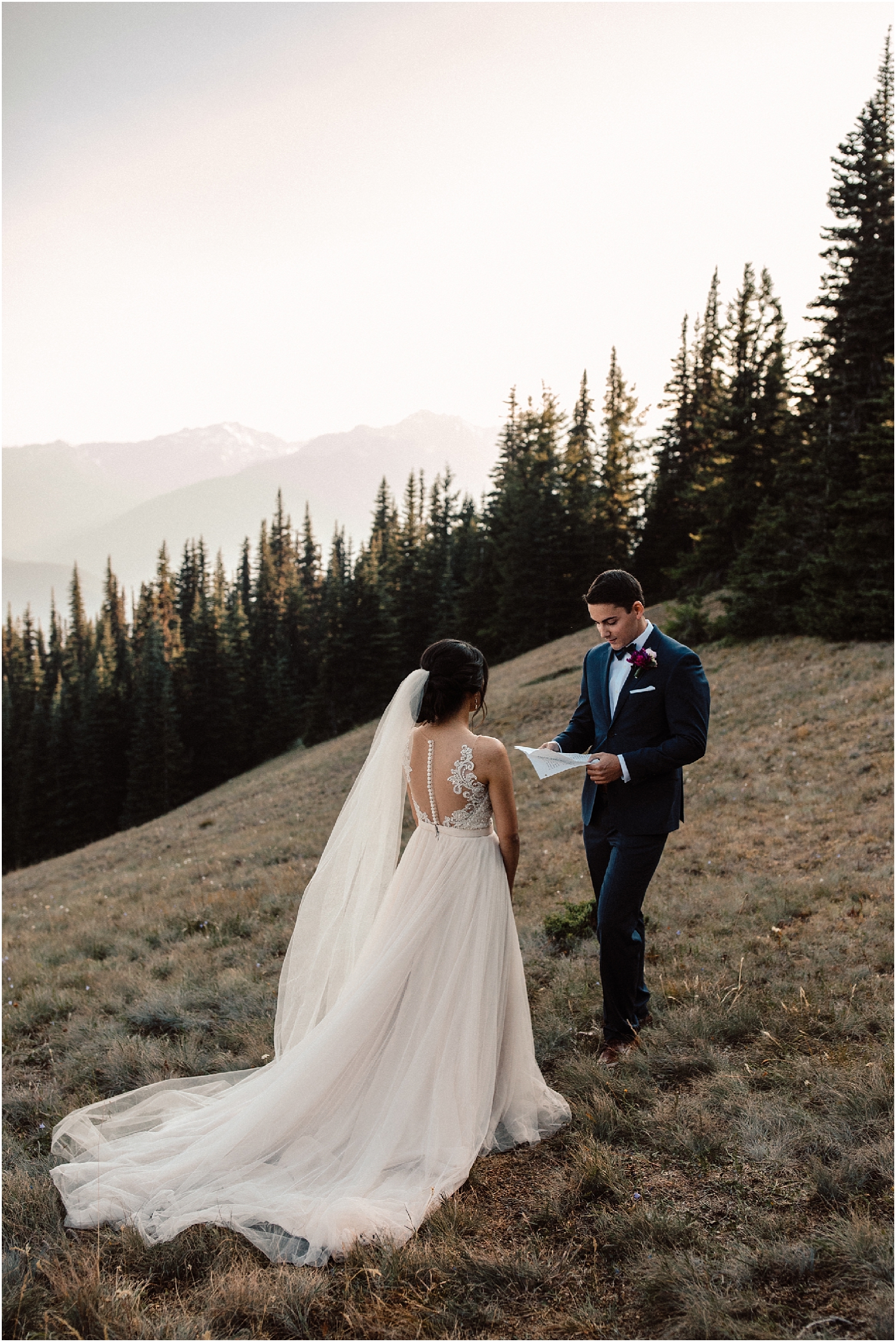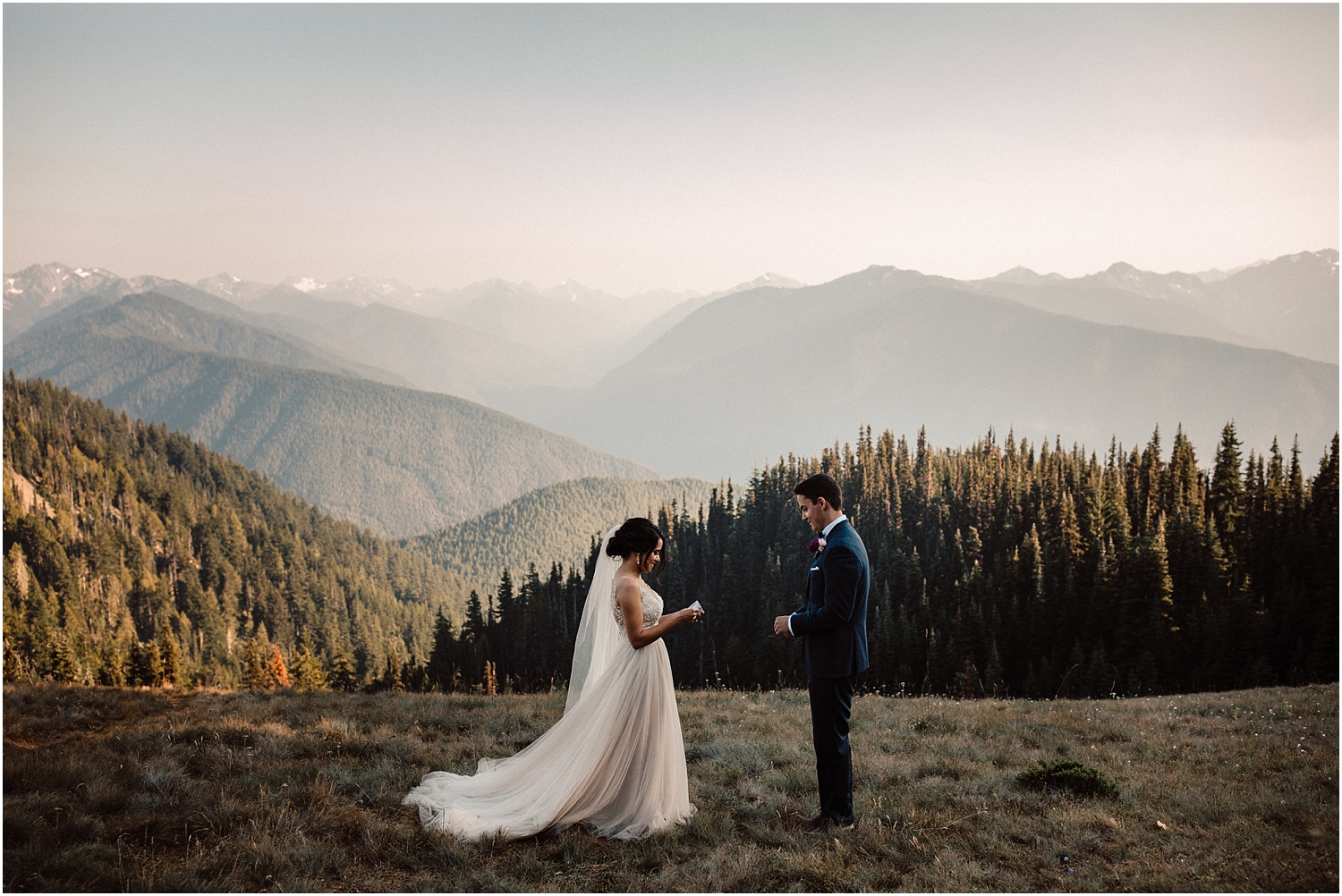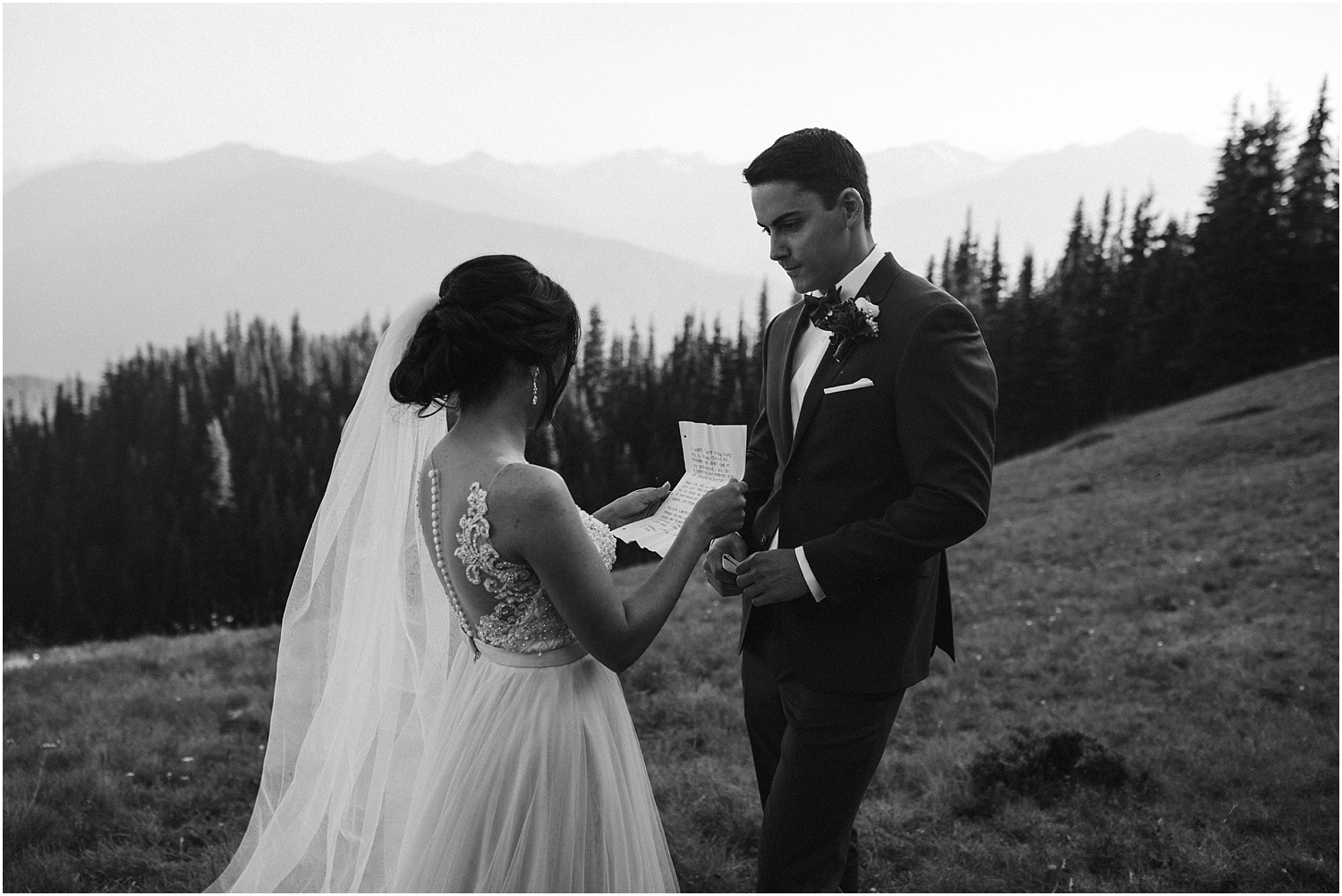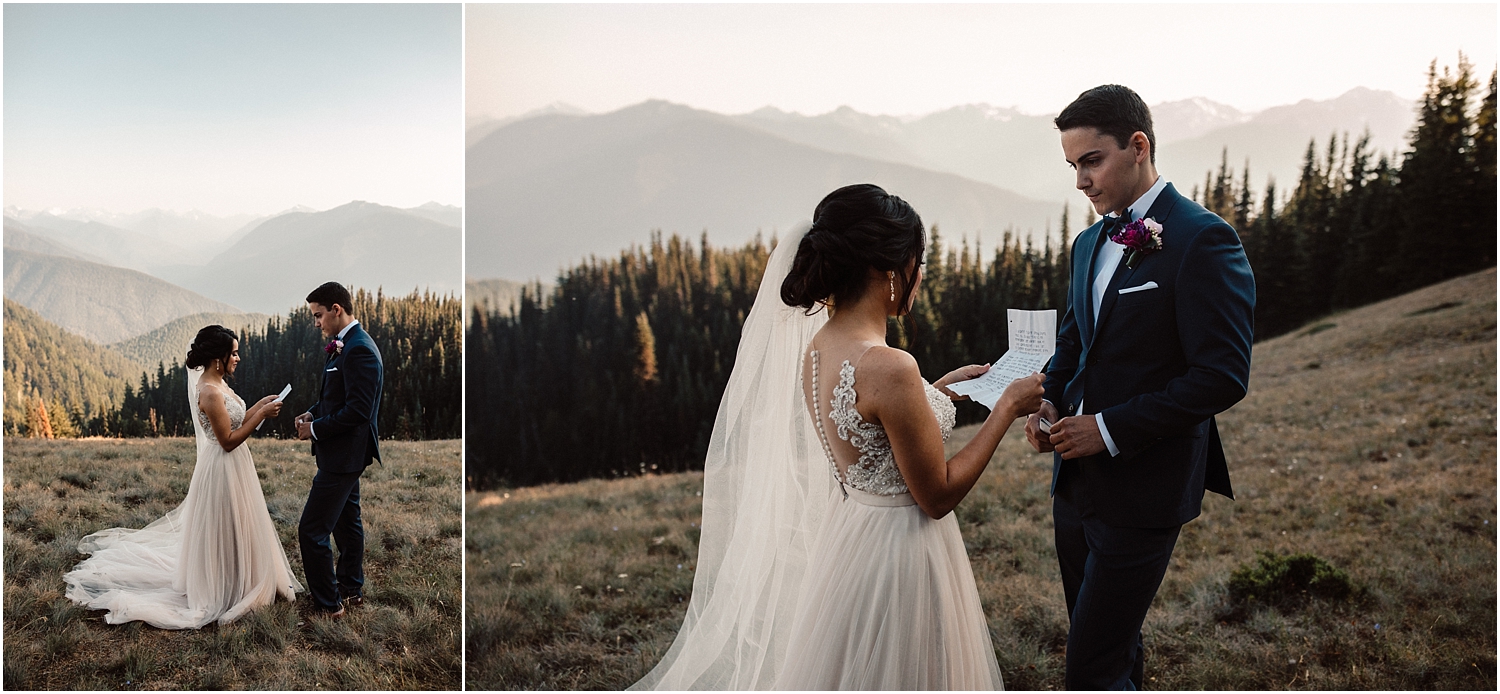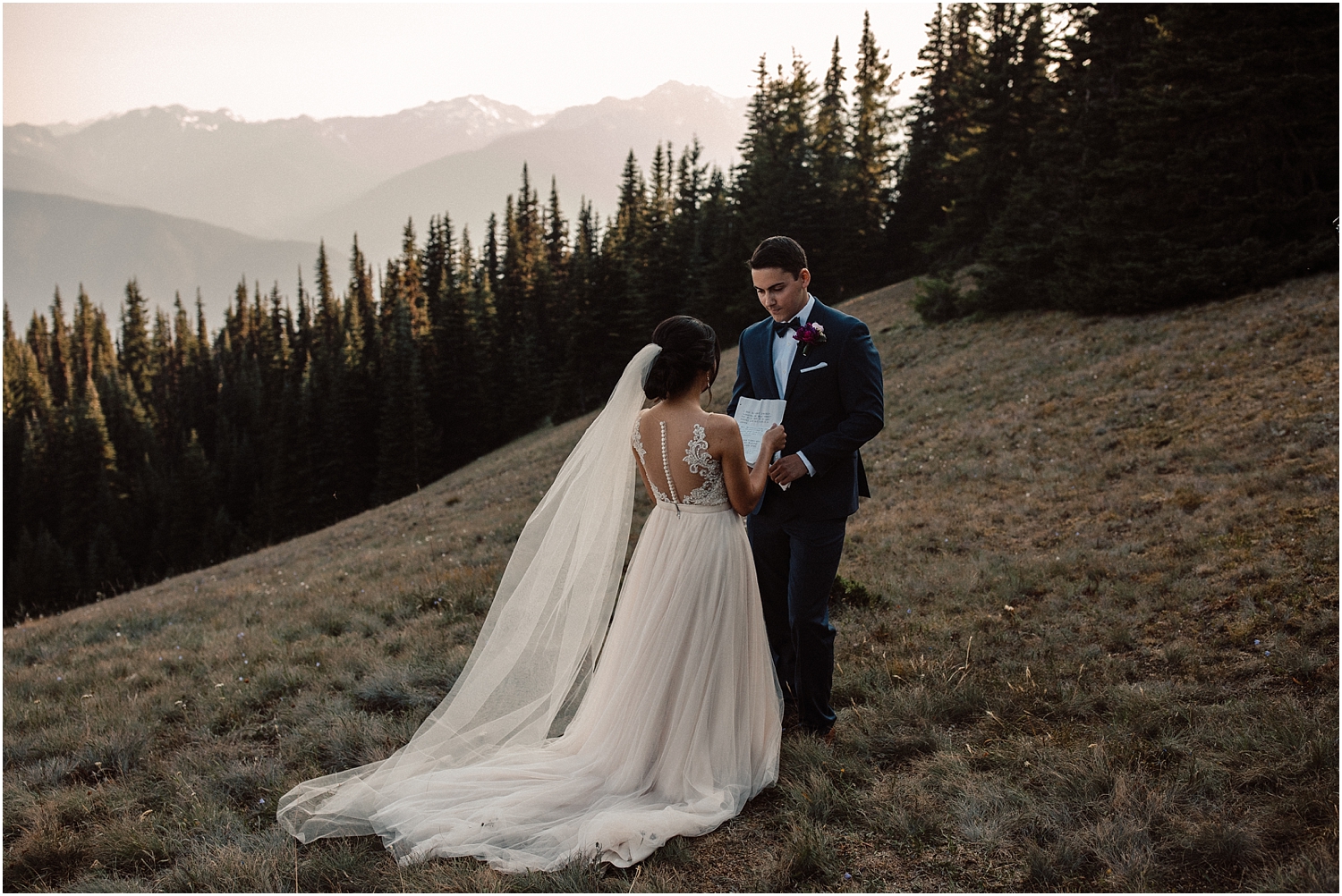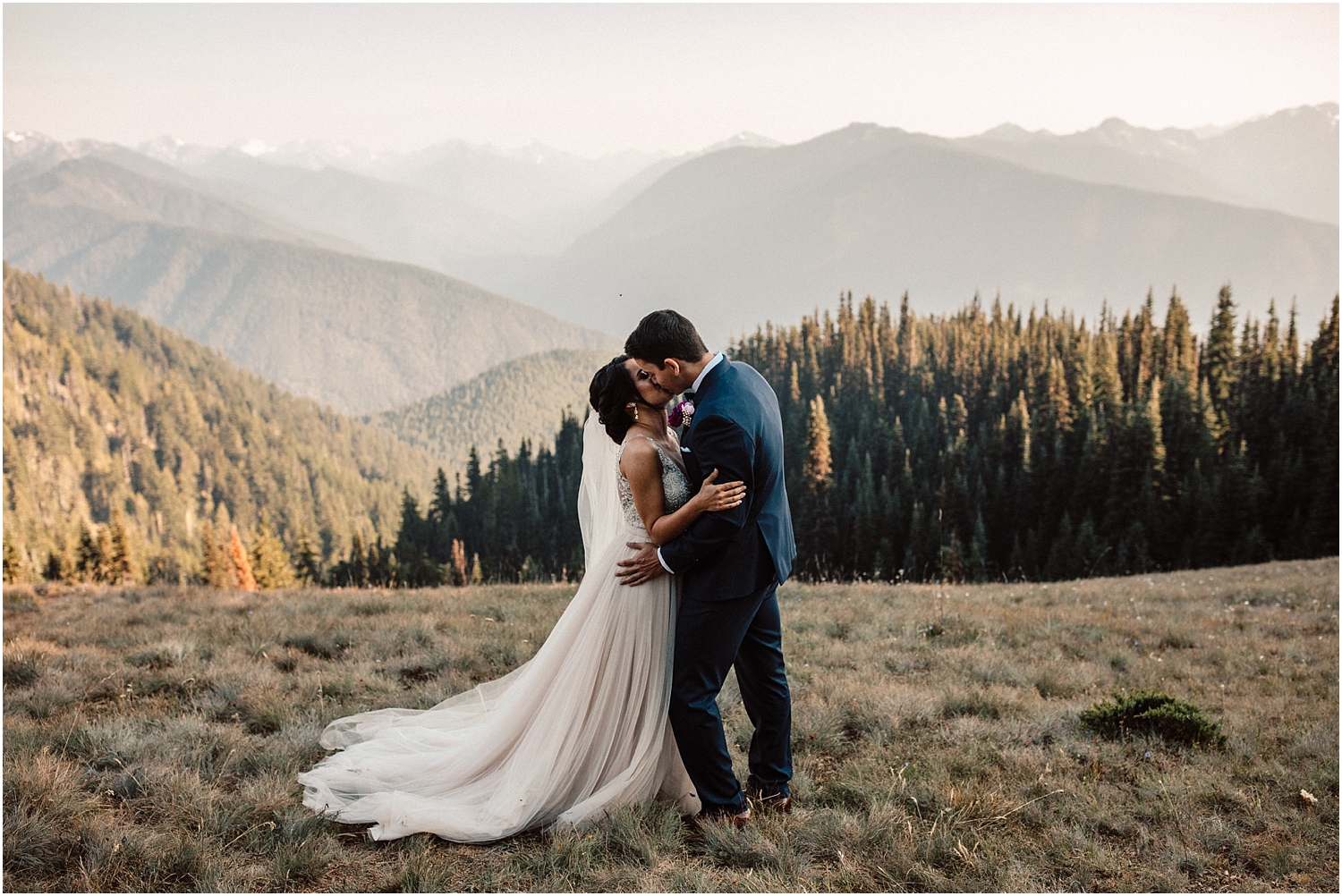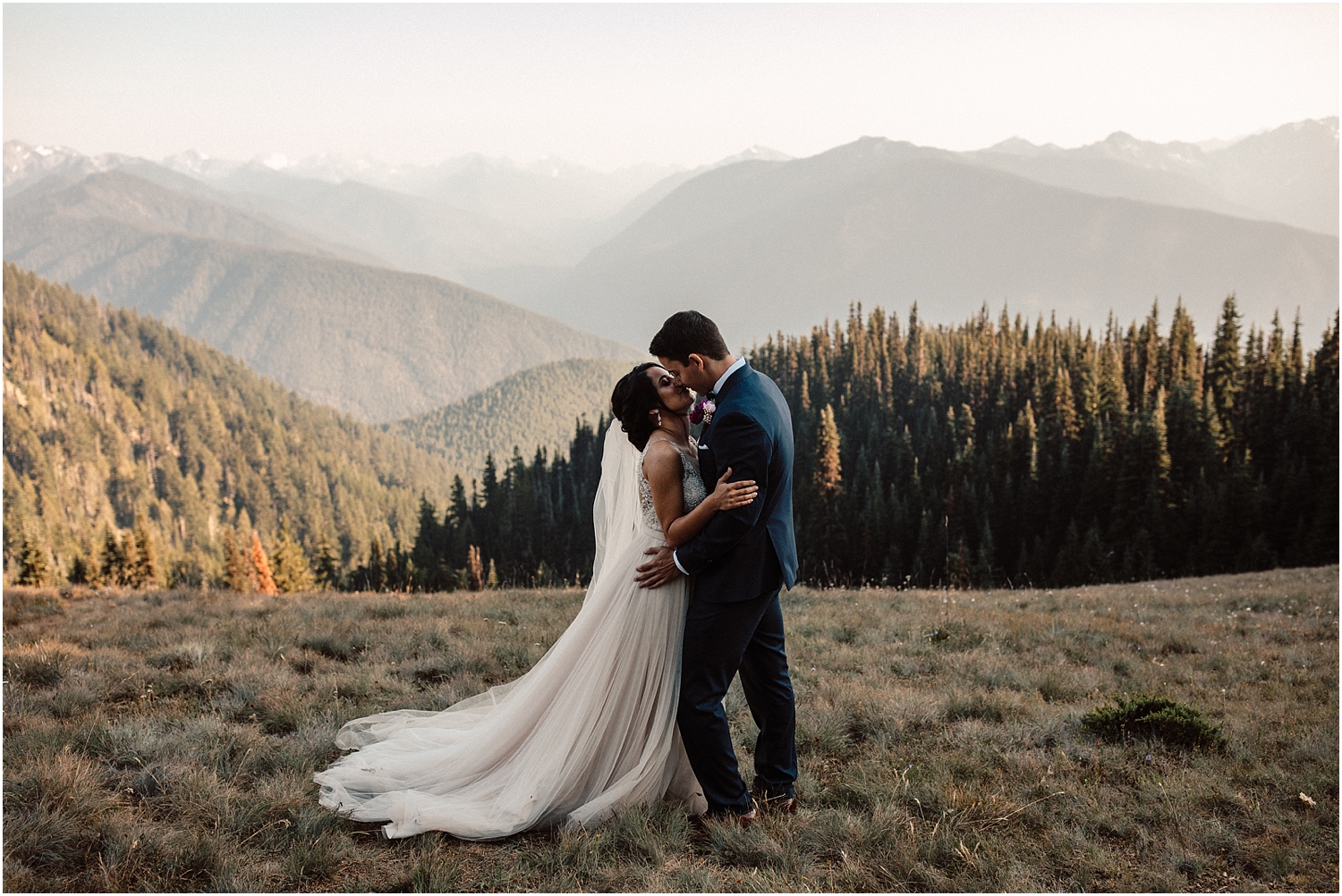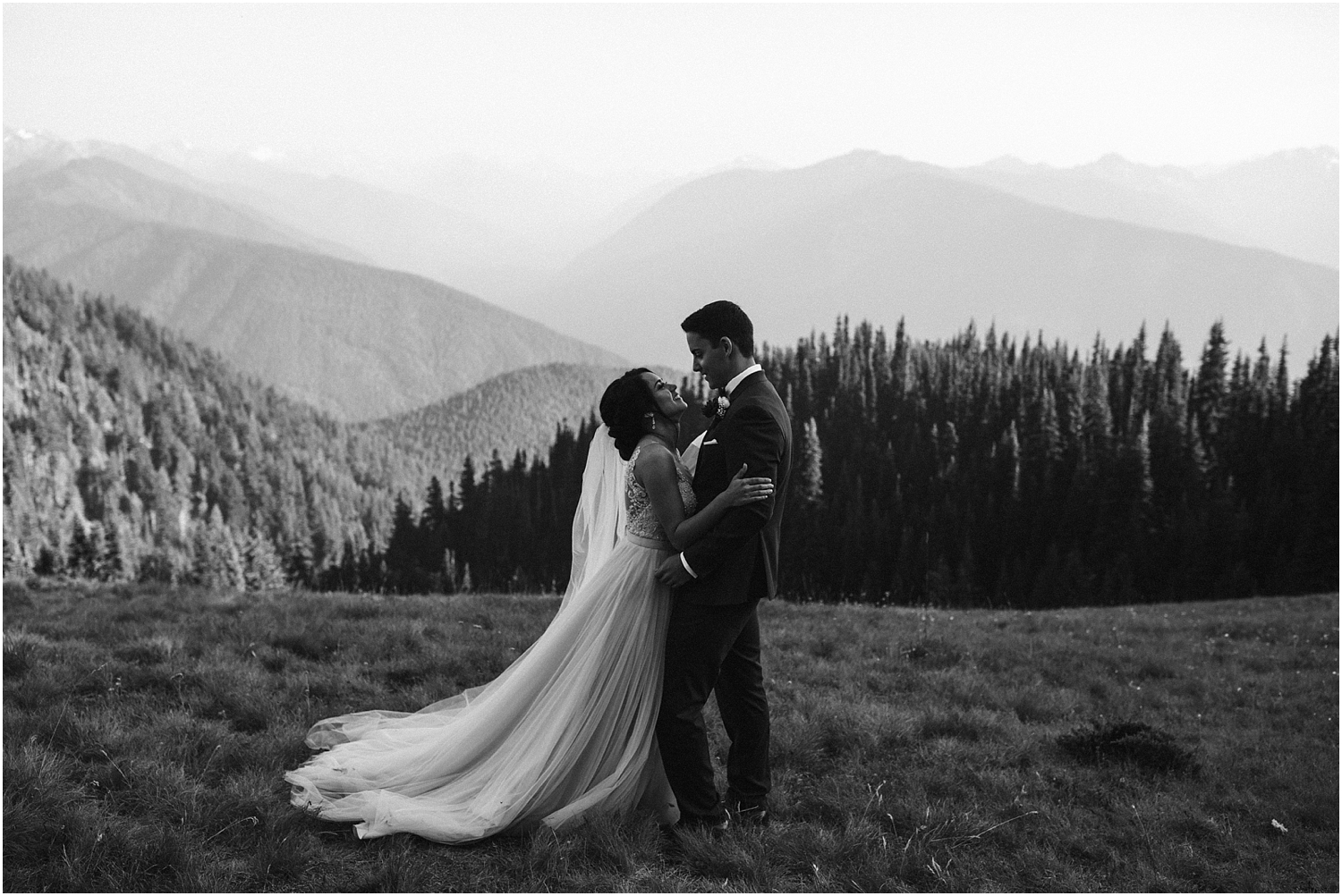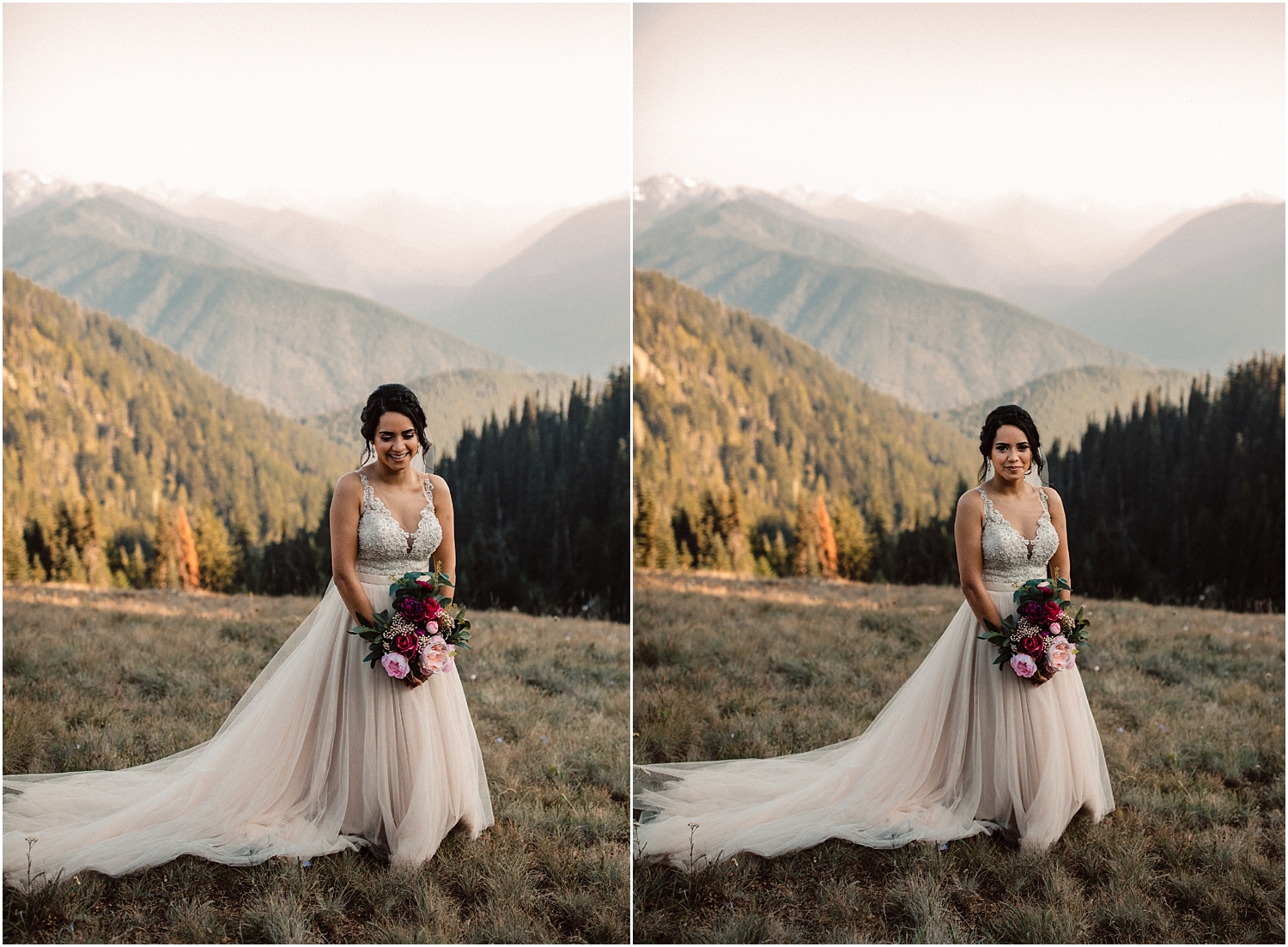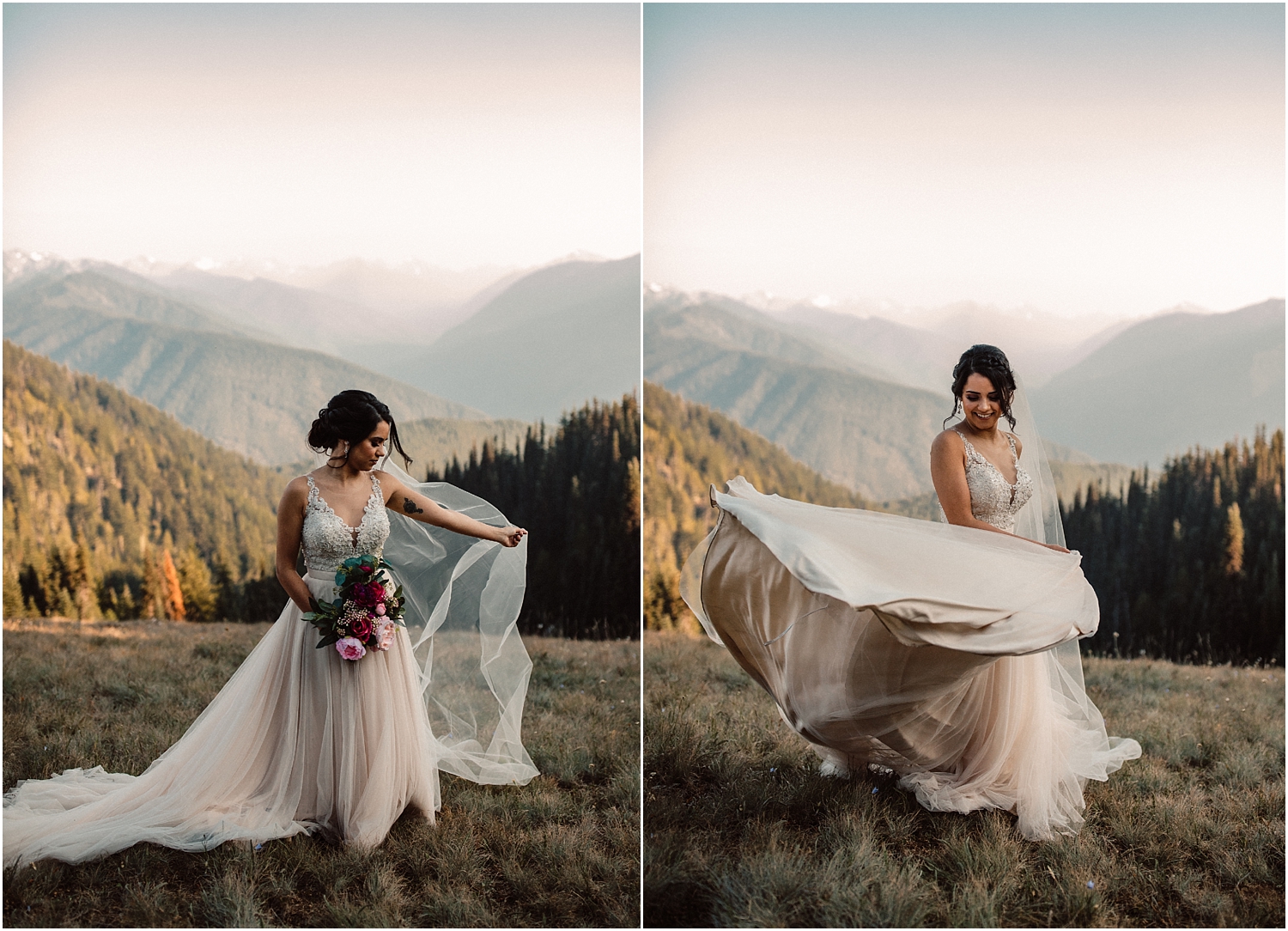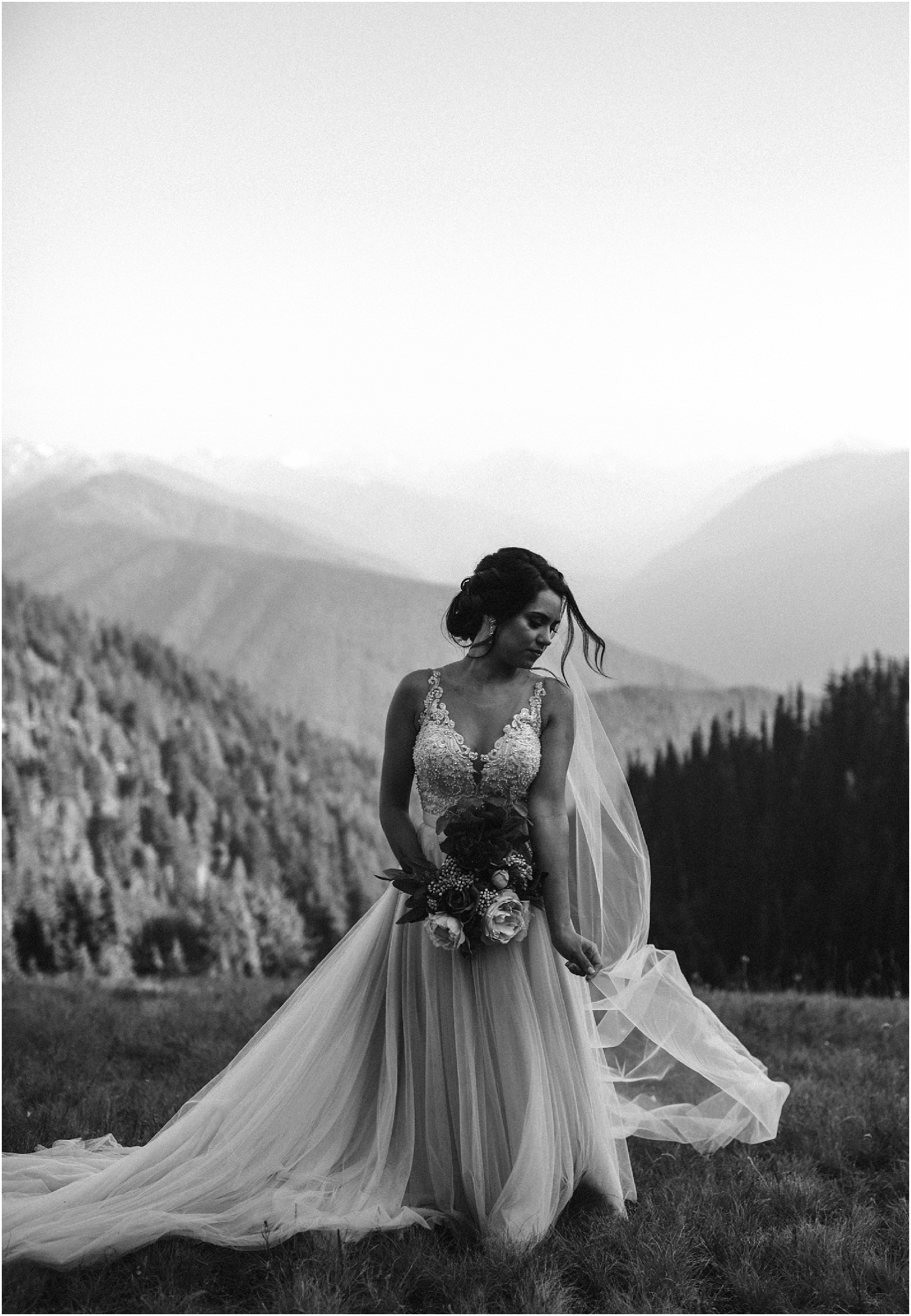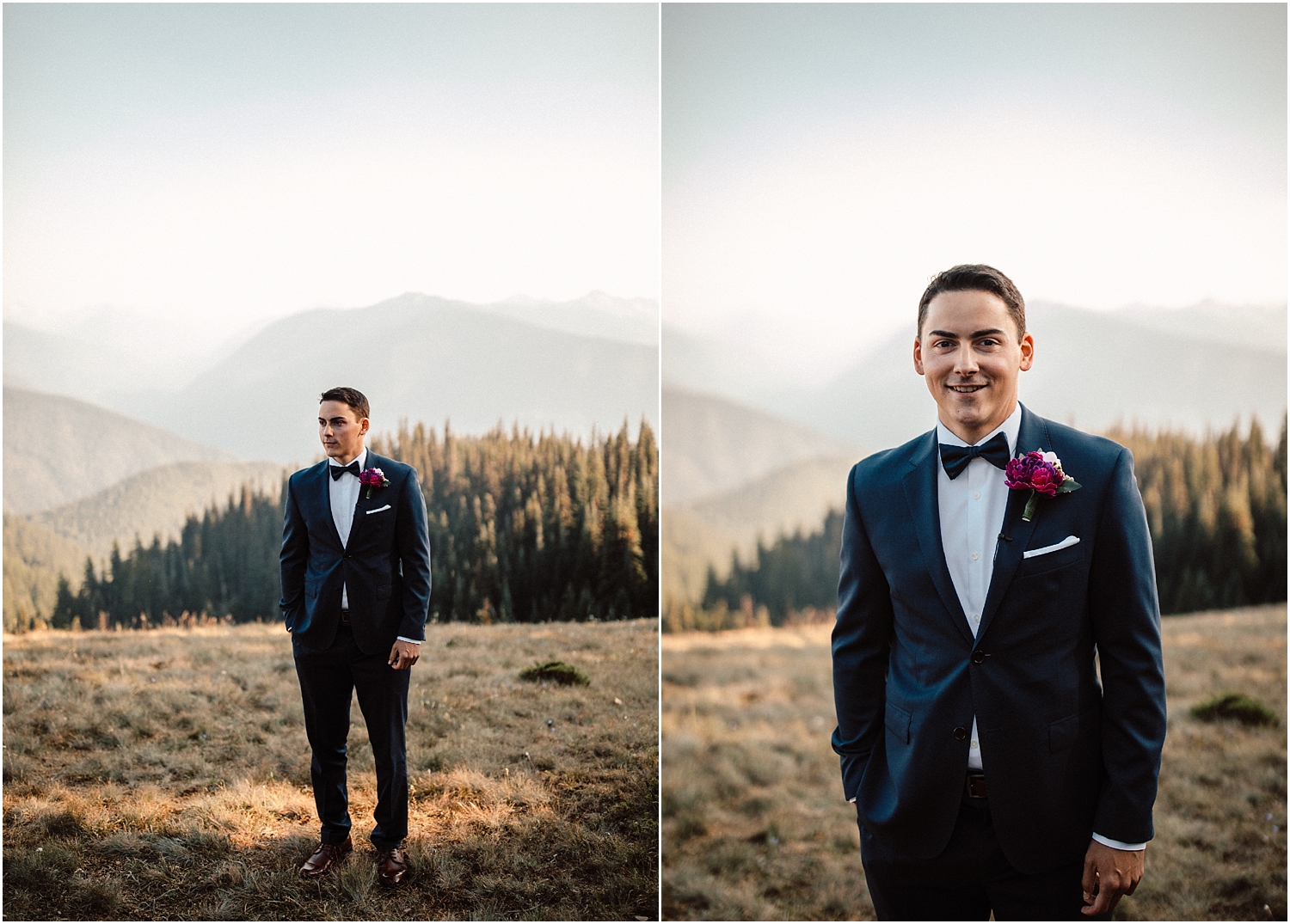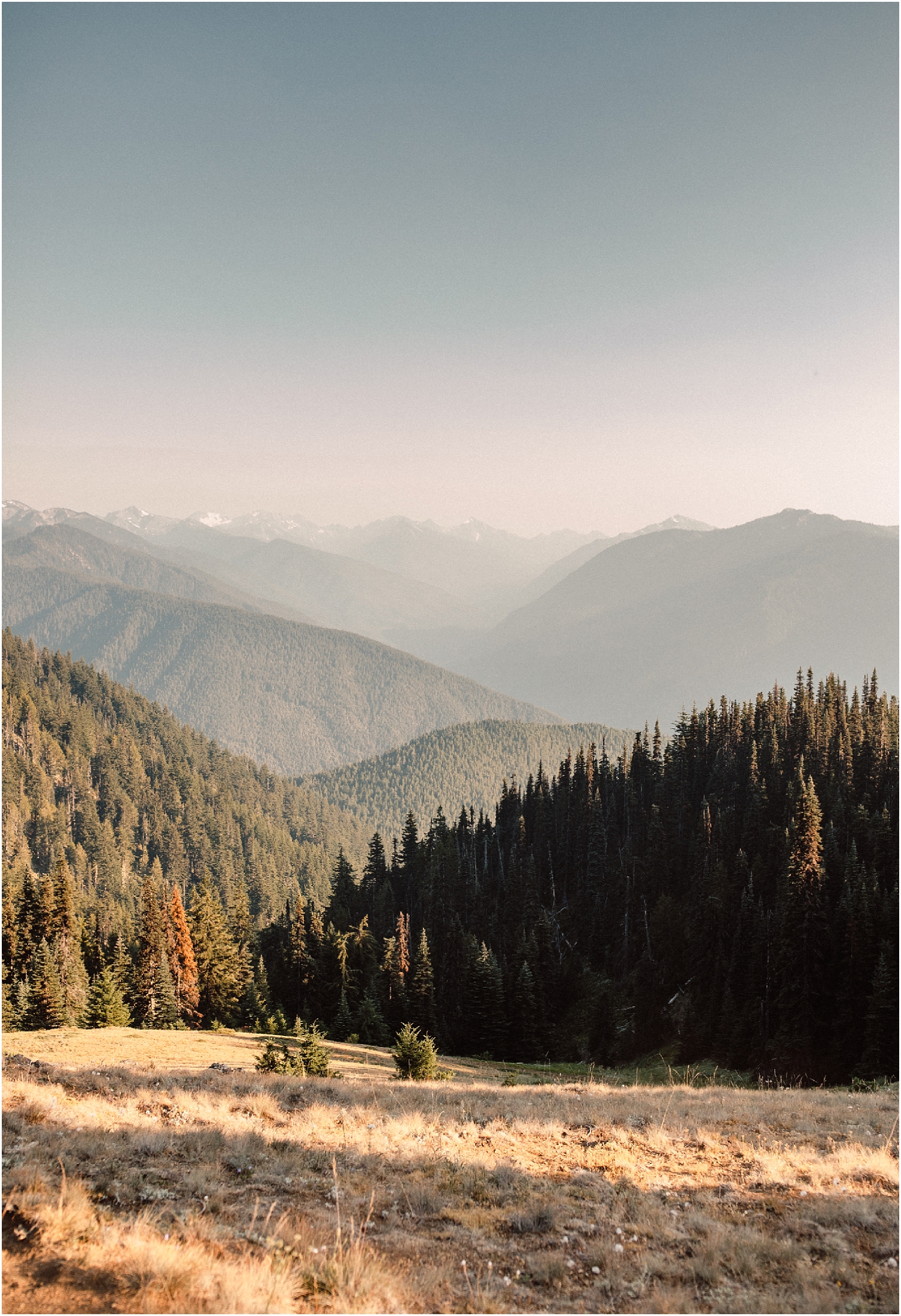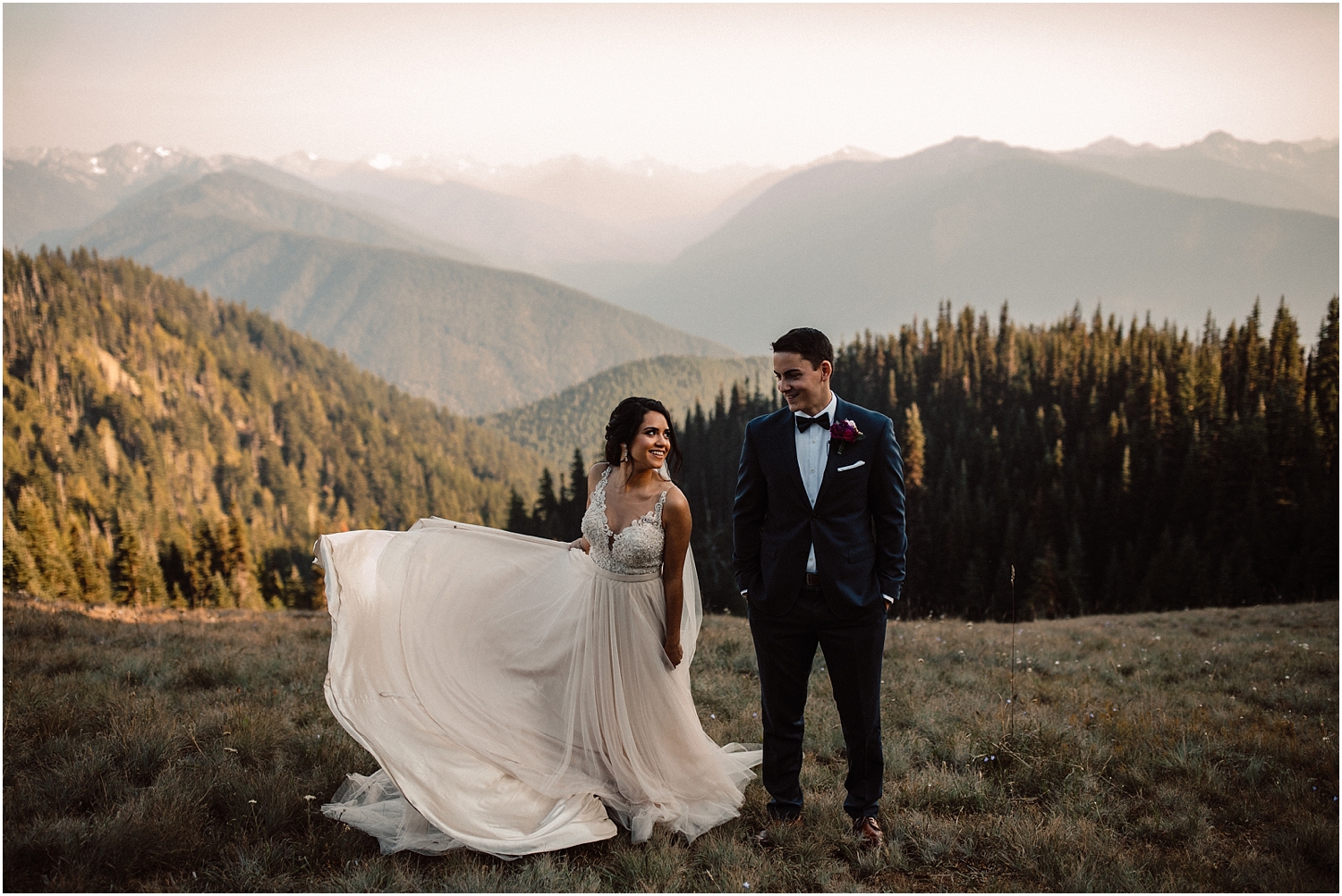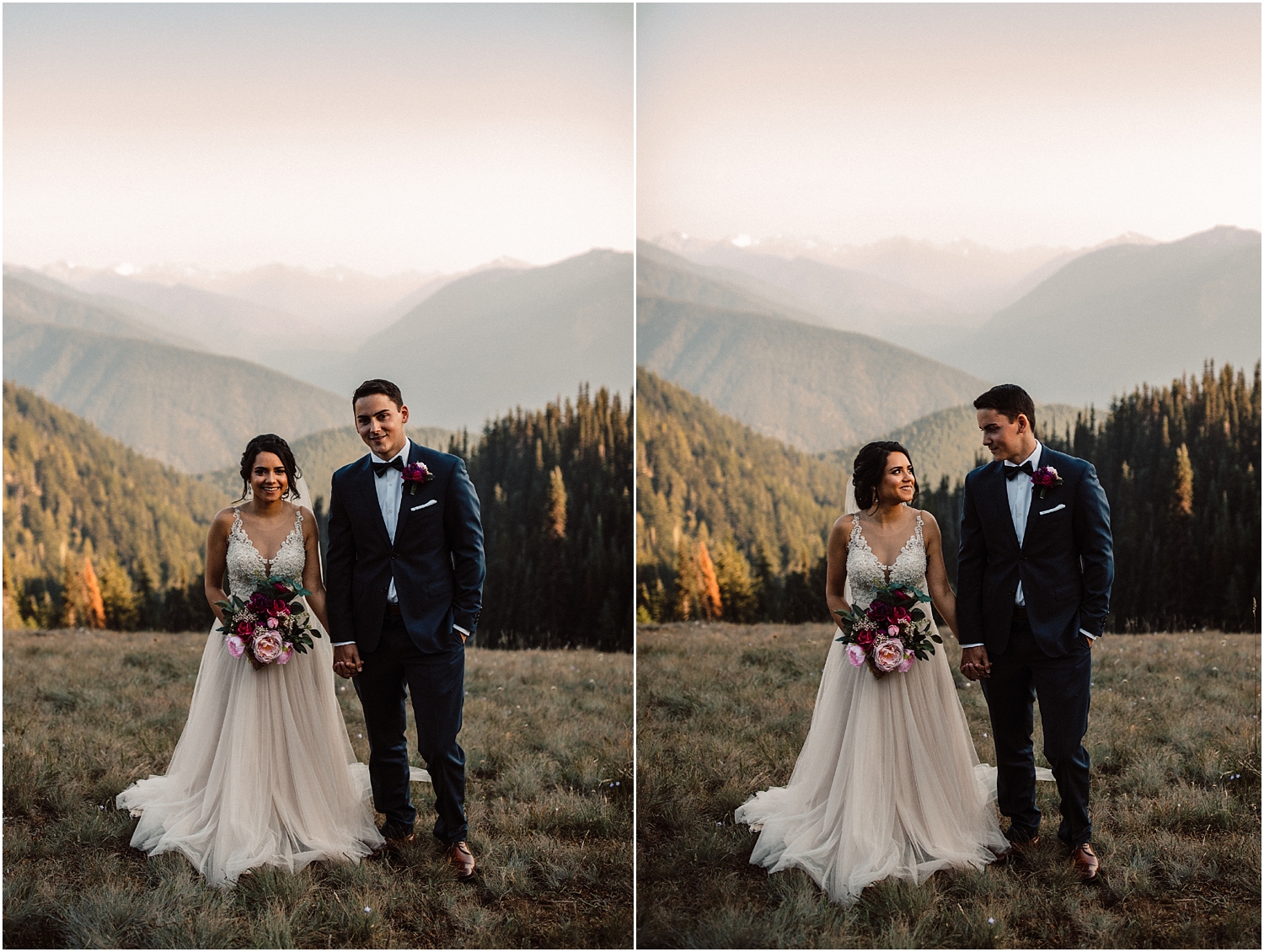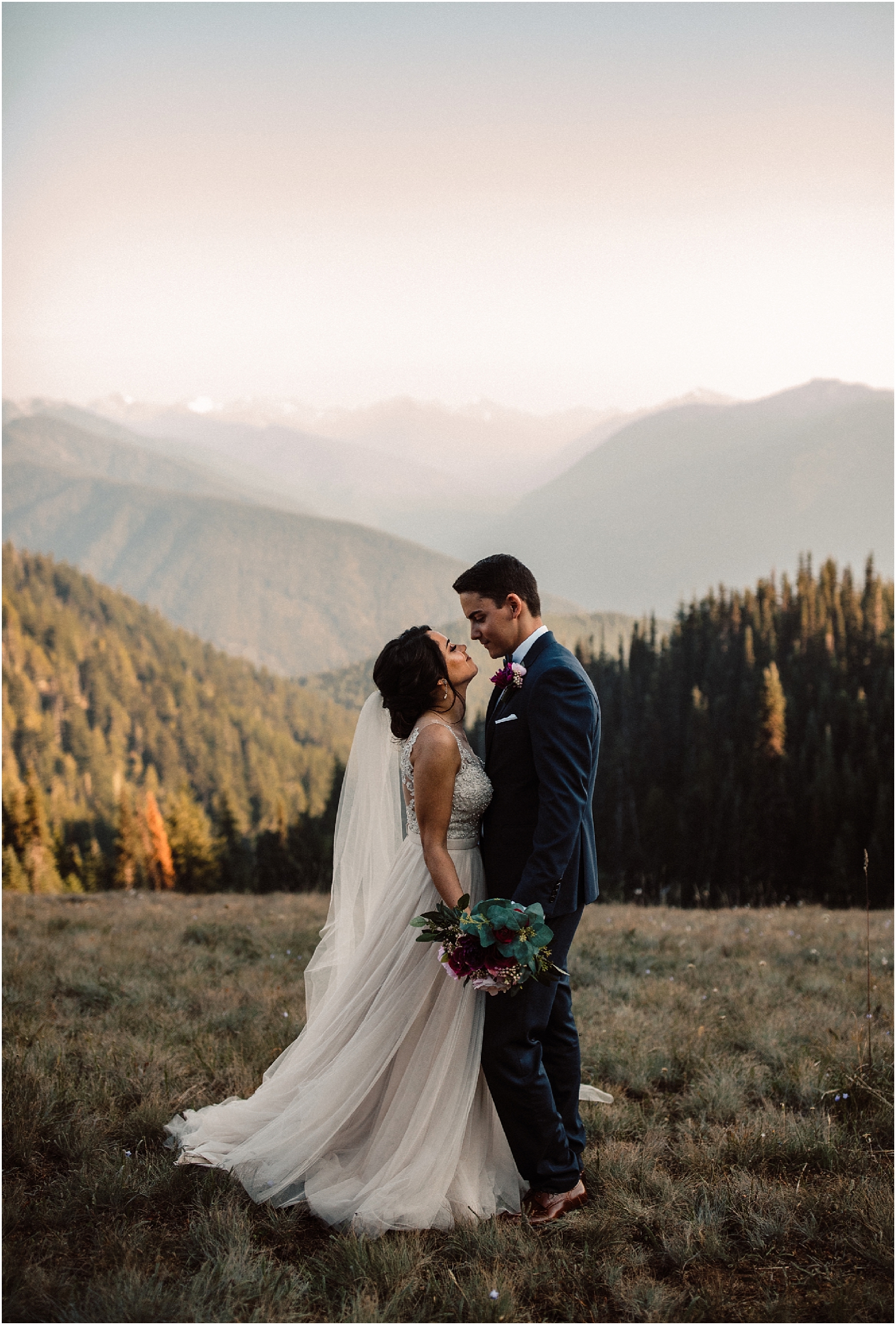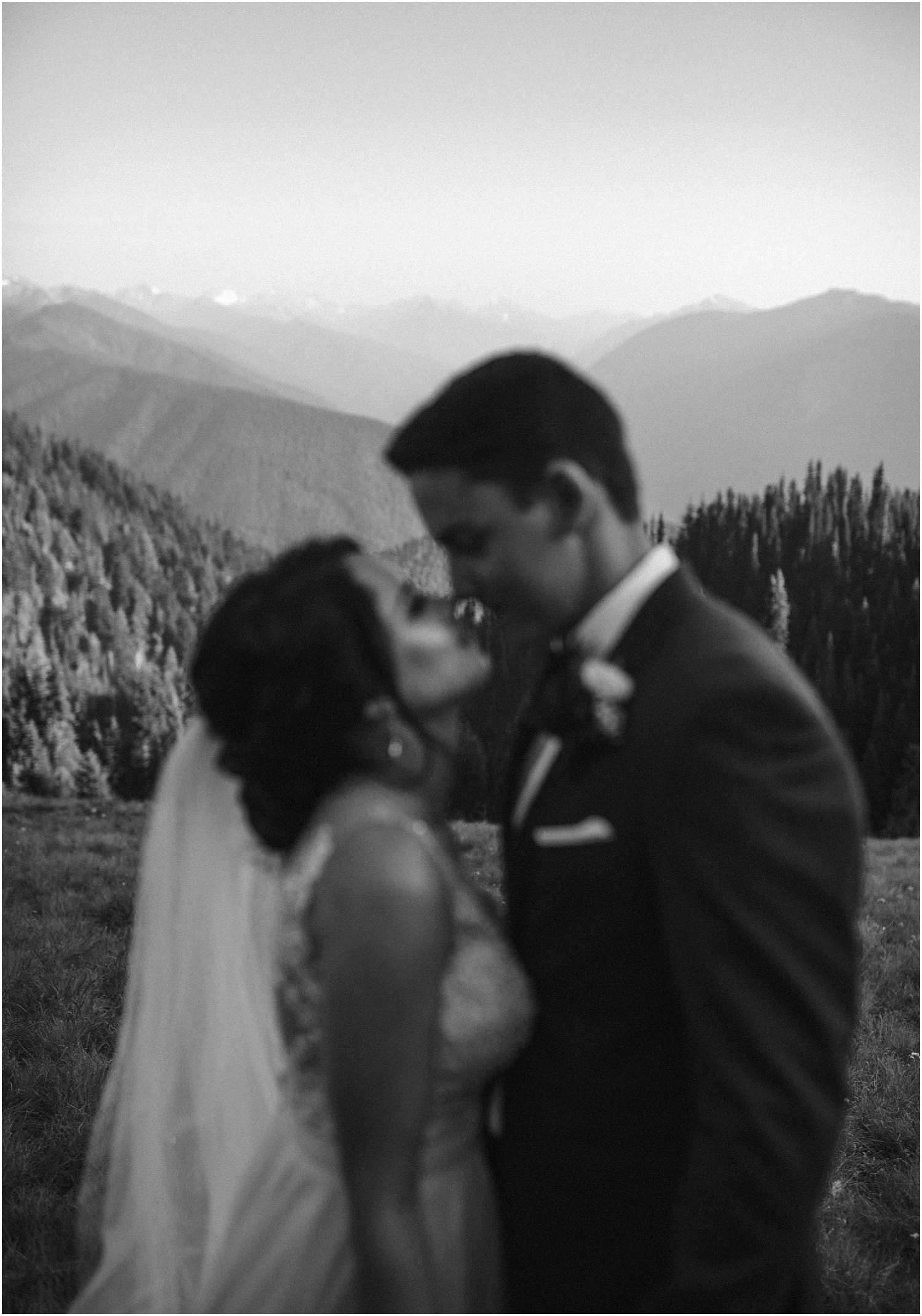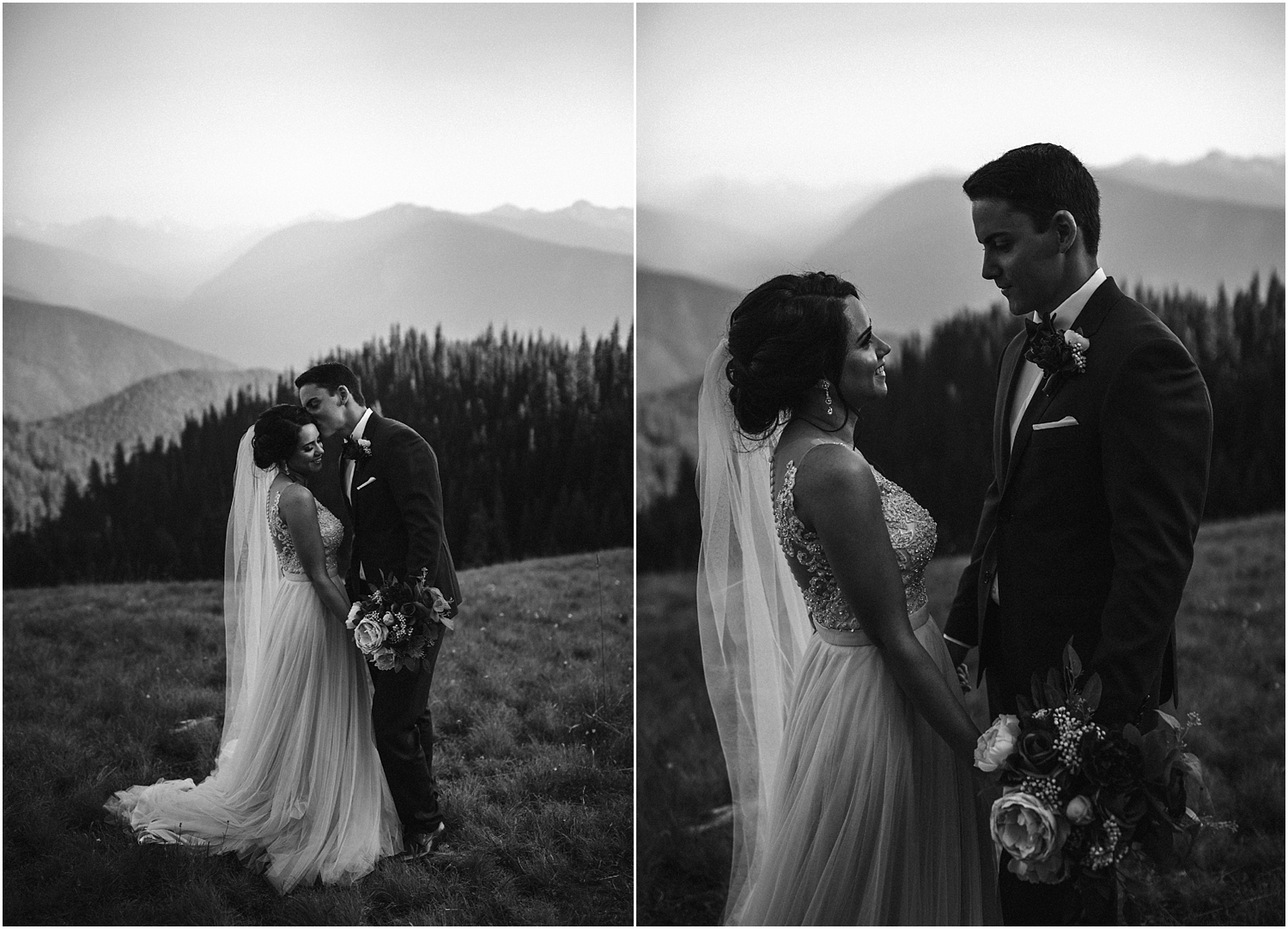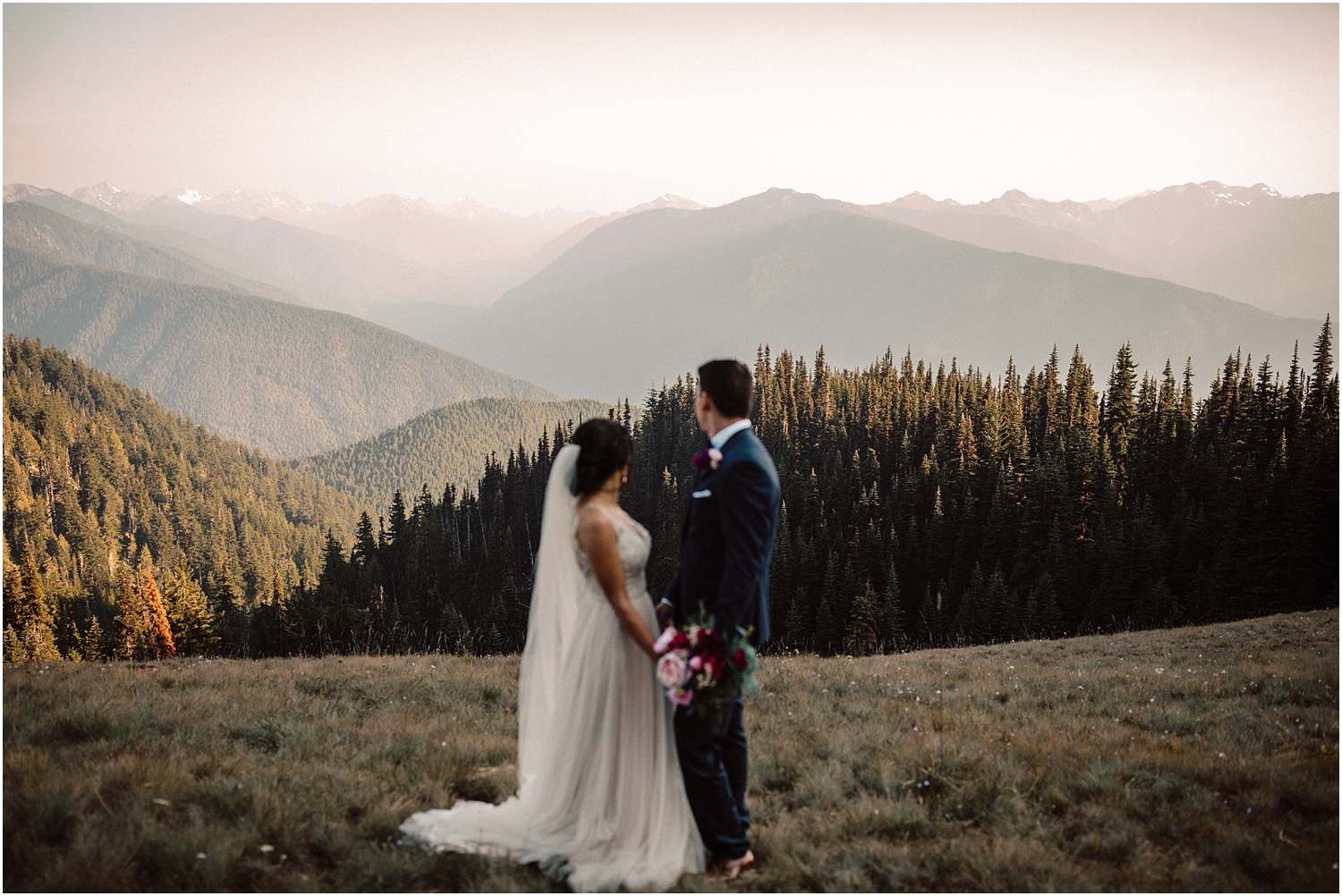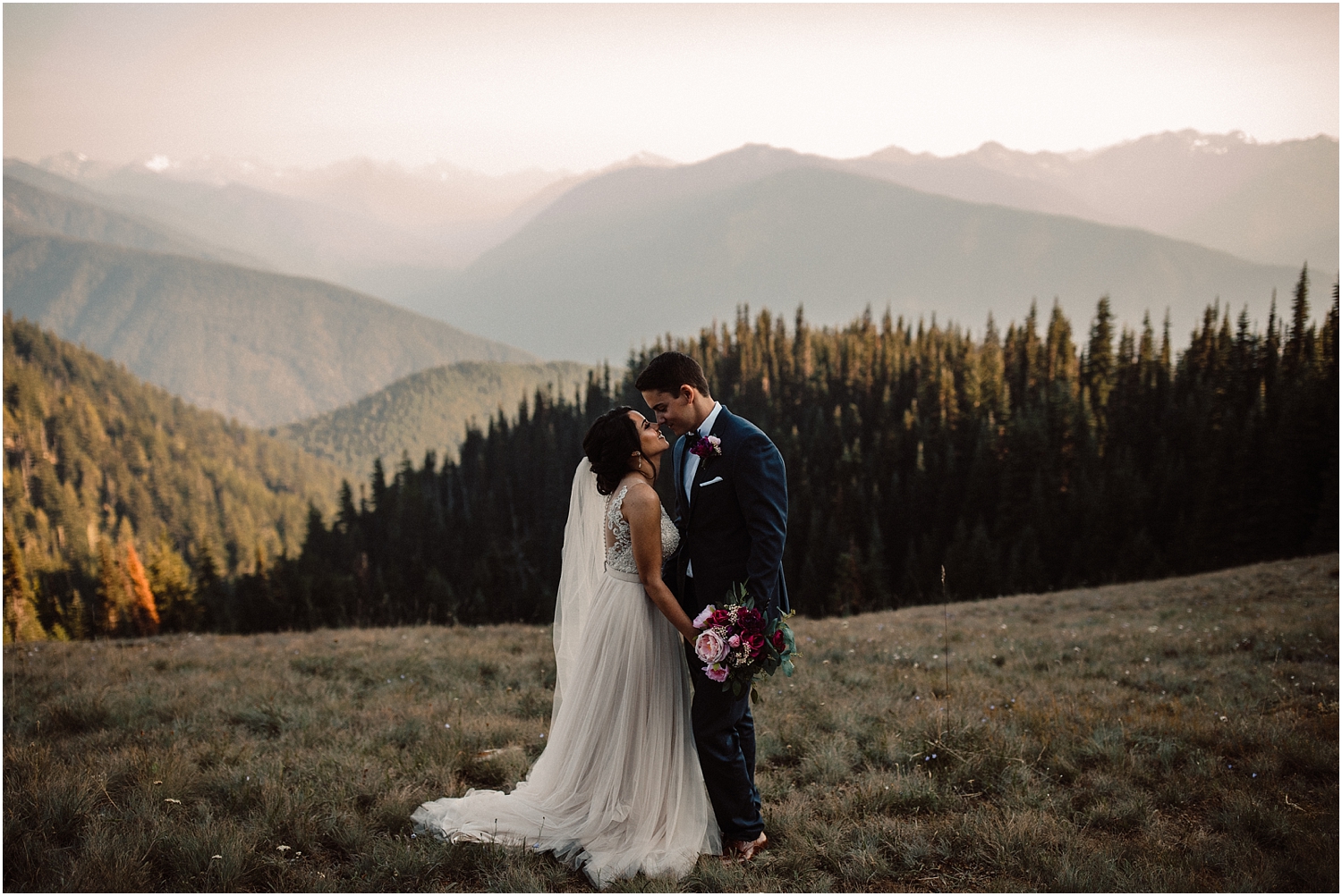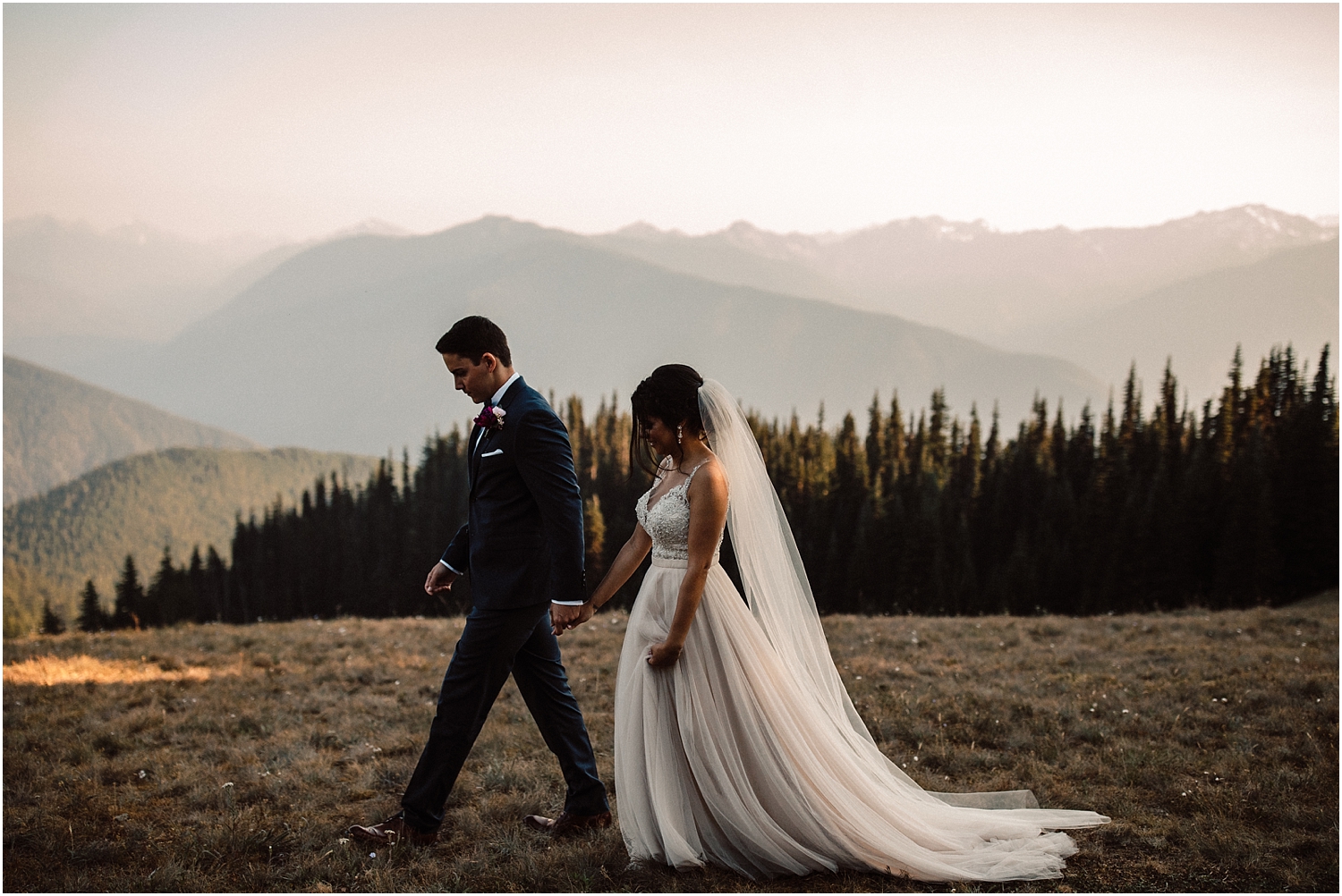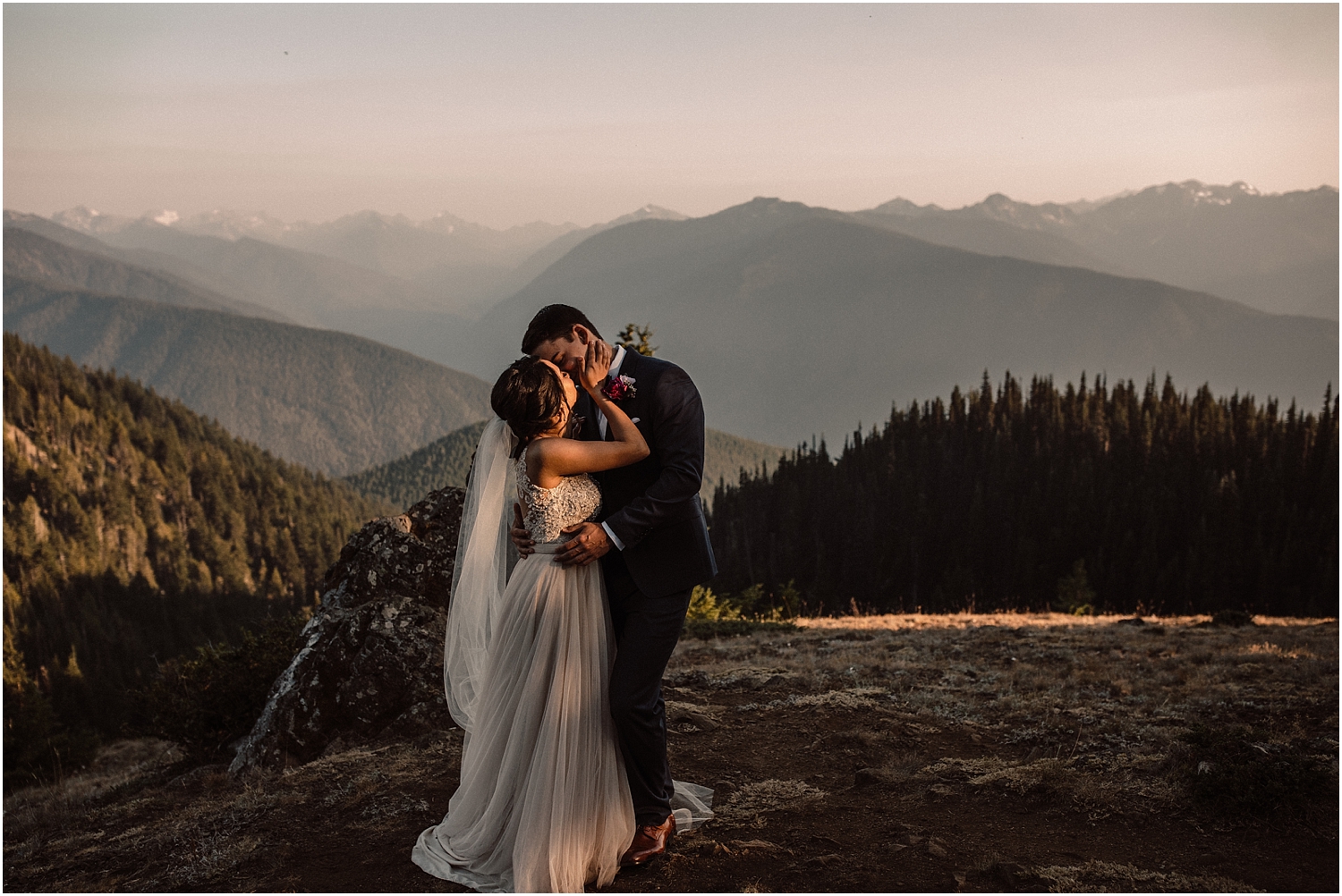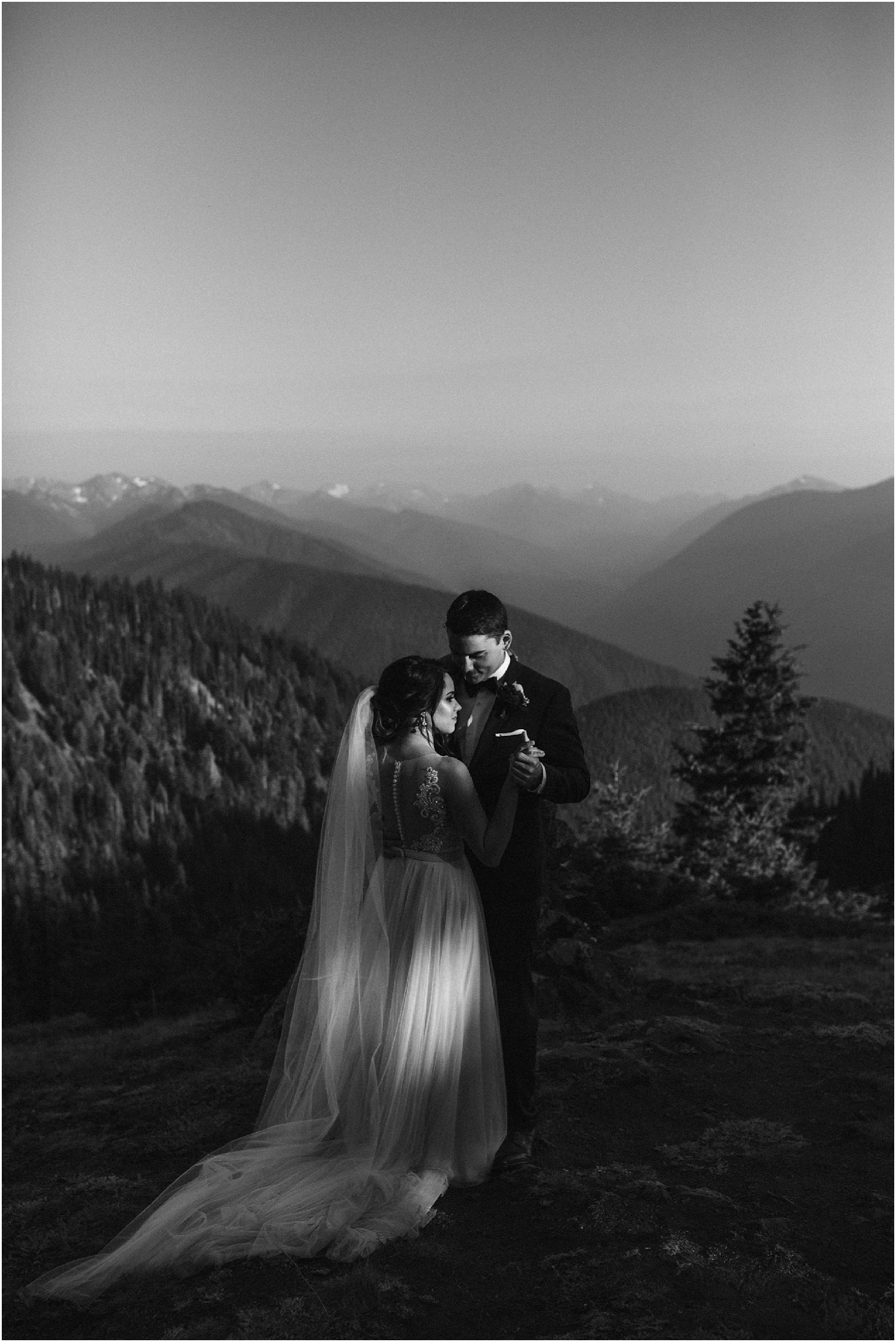 The ceremony was beautiful. This is the exact moment that every girl spends her whole life thinking about and through out the whole planning process, I did consider having a big, fancy wedding, but at that exact moment, standing in front of Cameron, I realized we made the right choice doing it this way. None of the other stuff mattered, we were both just so happy that the day had finally come and we got to commit ourselves to each other.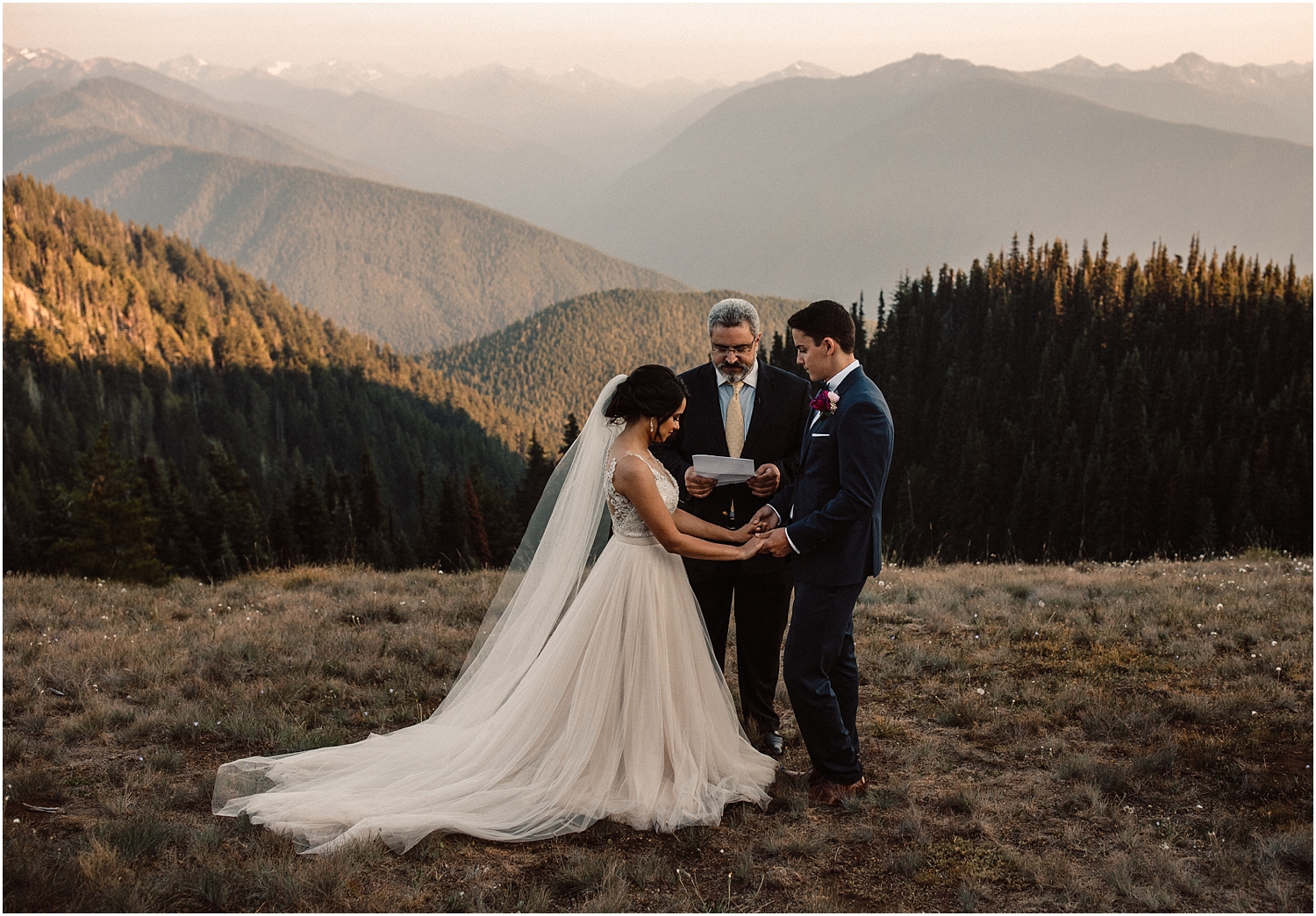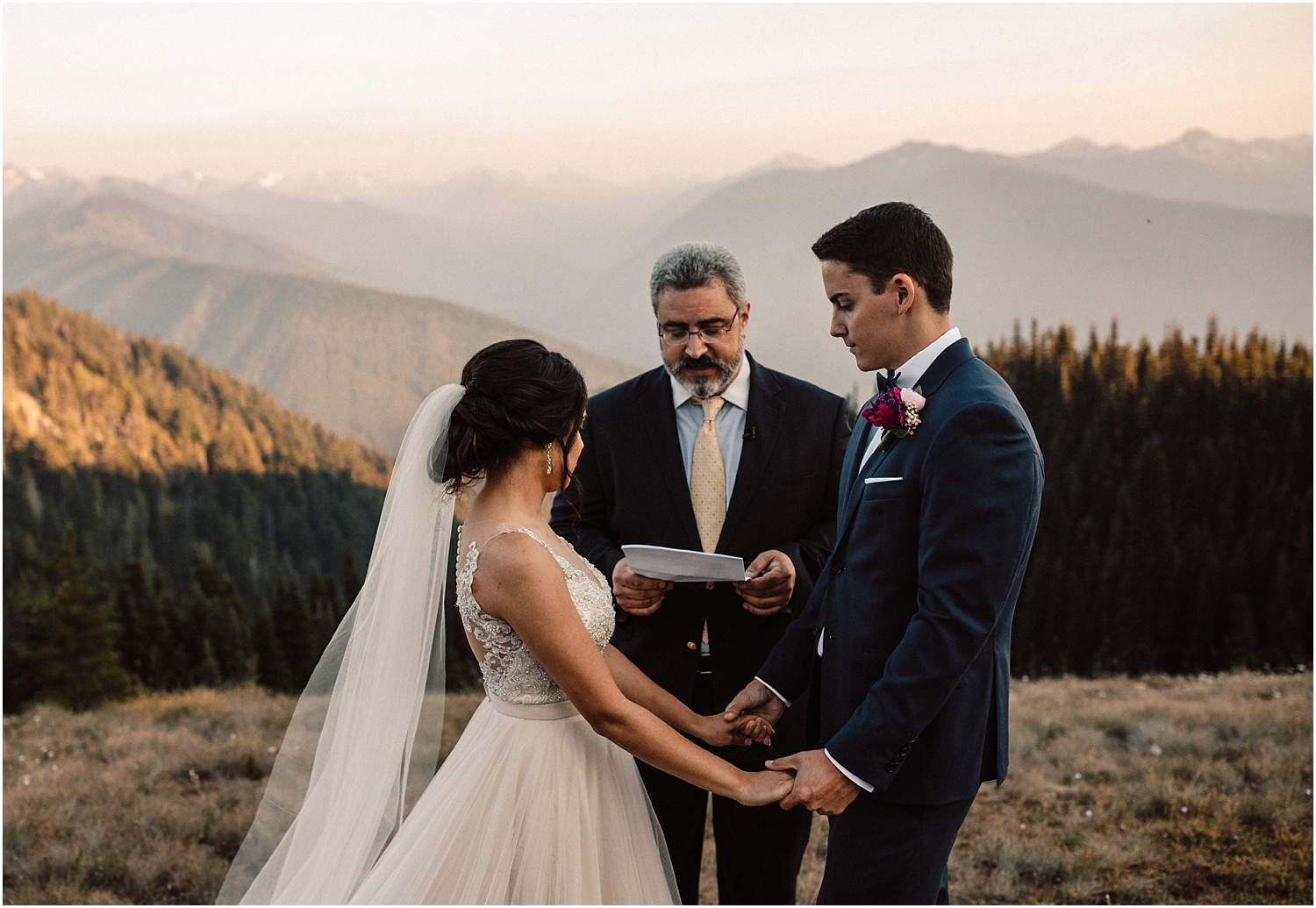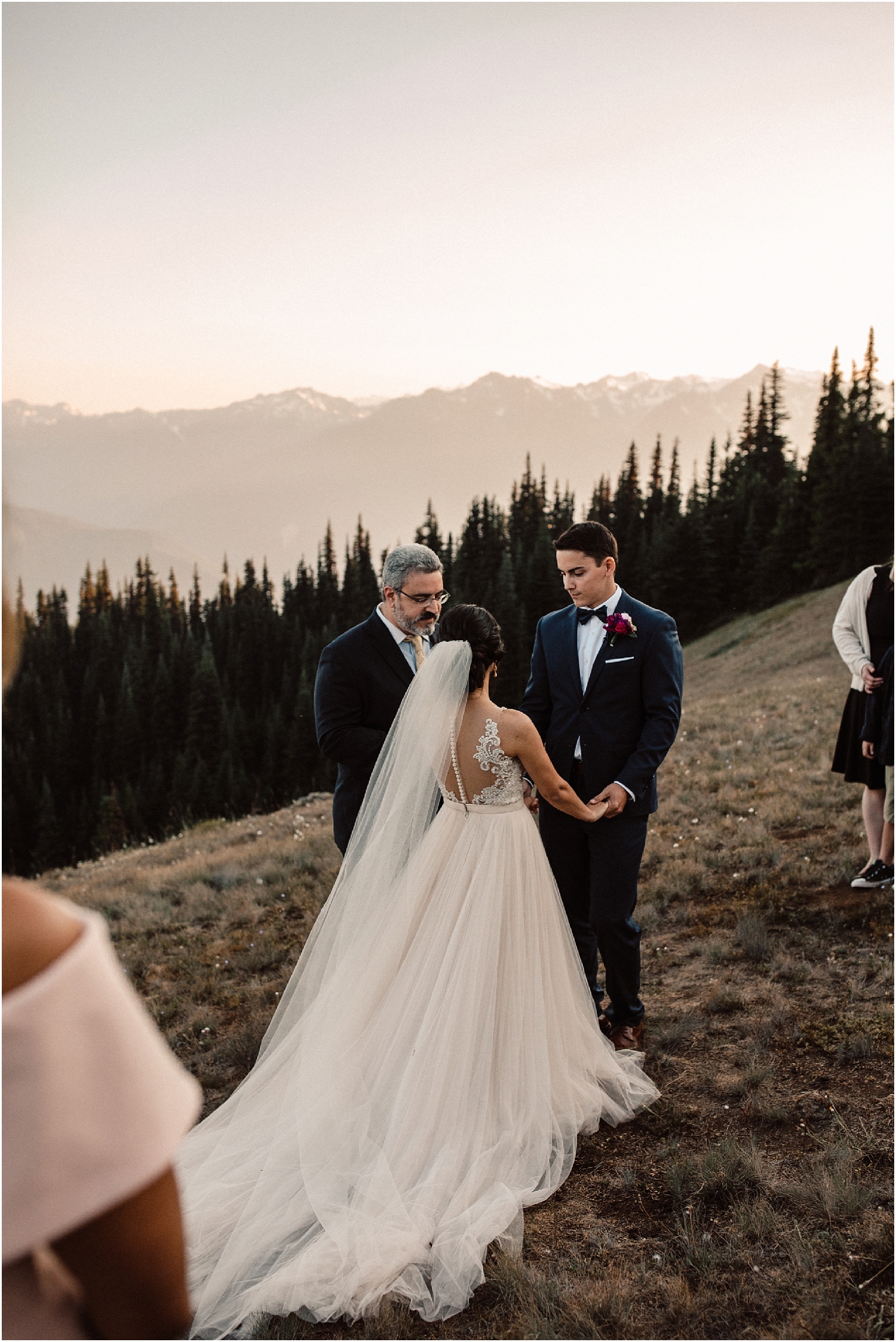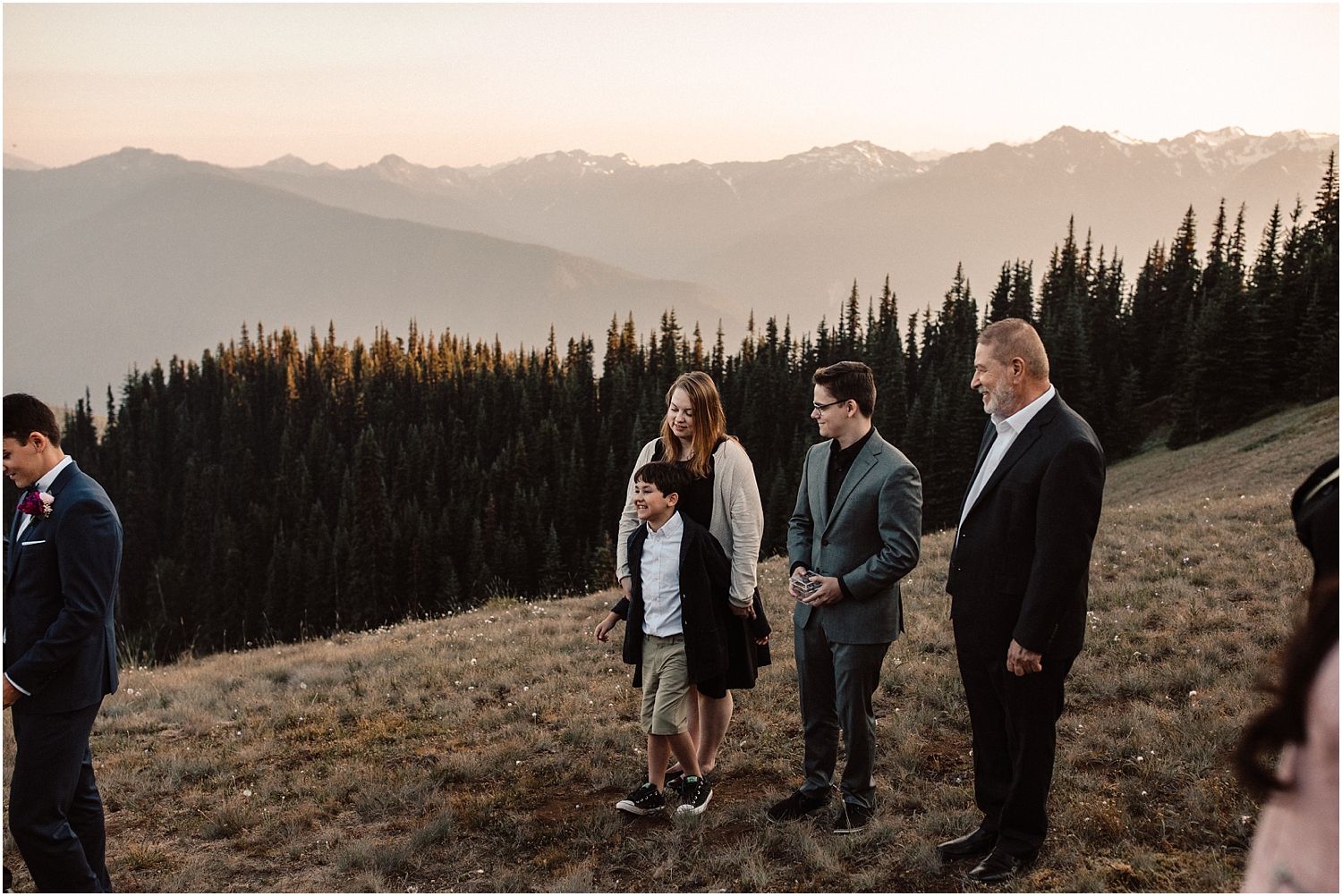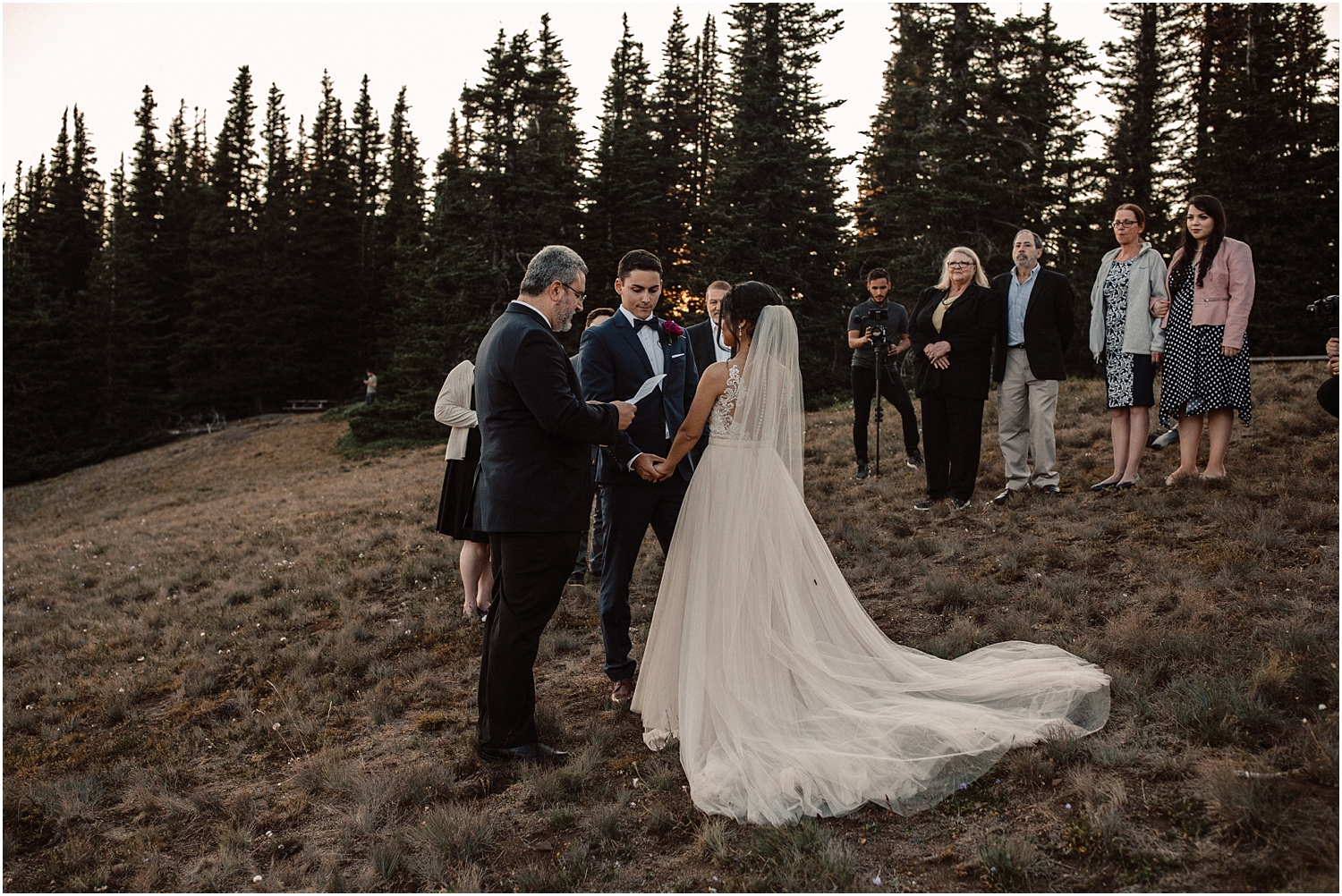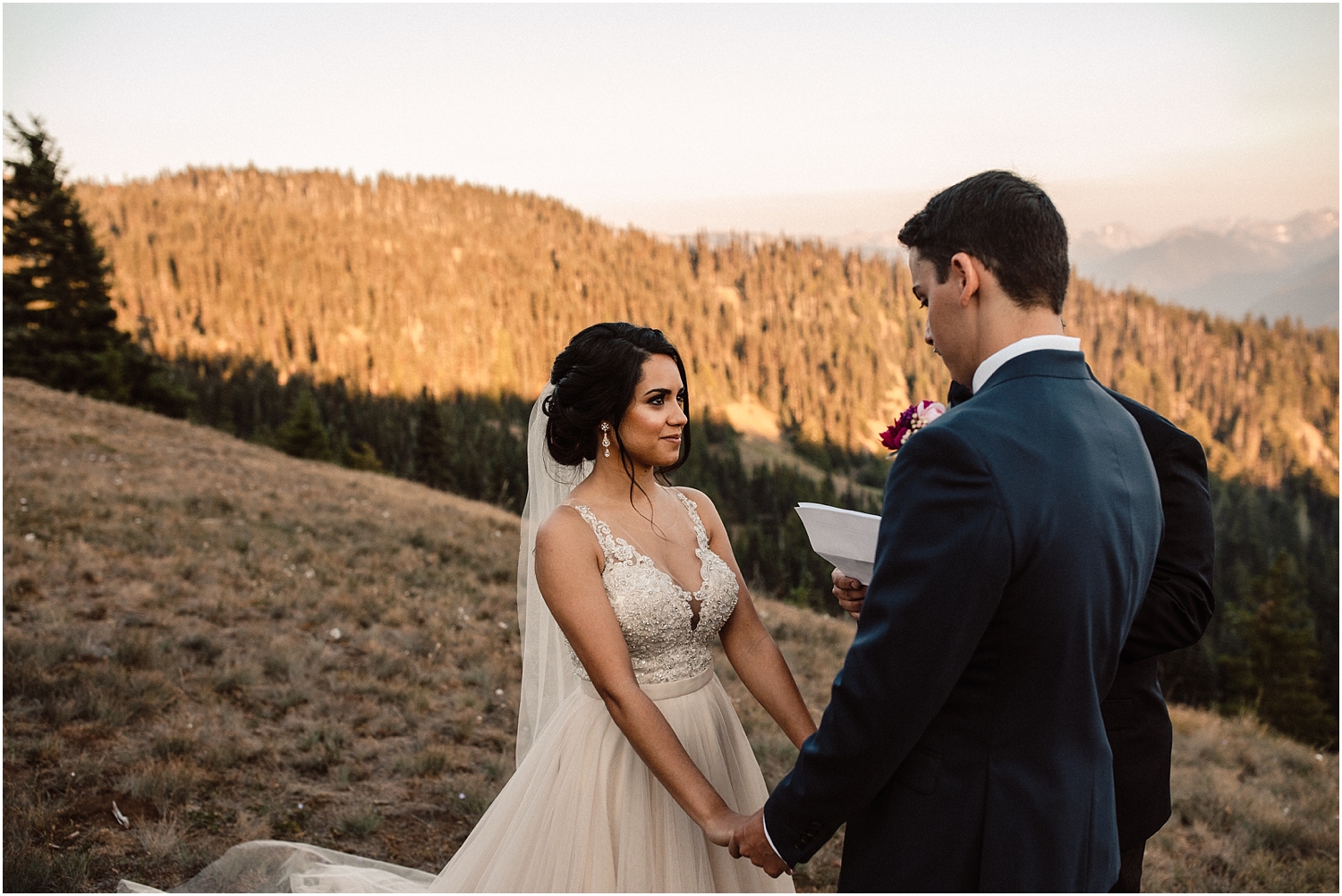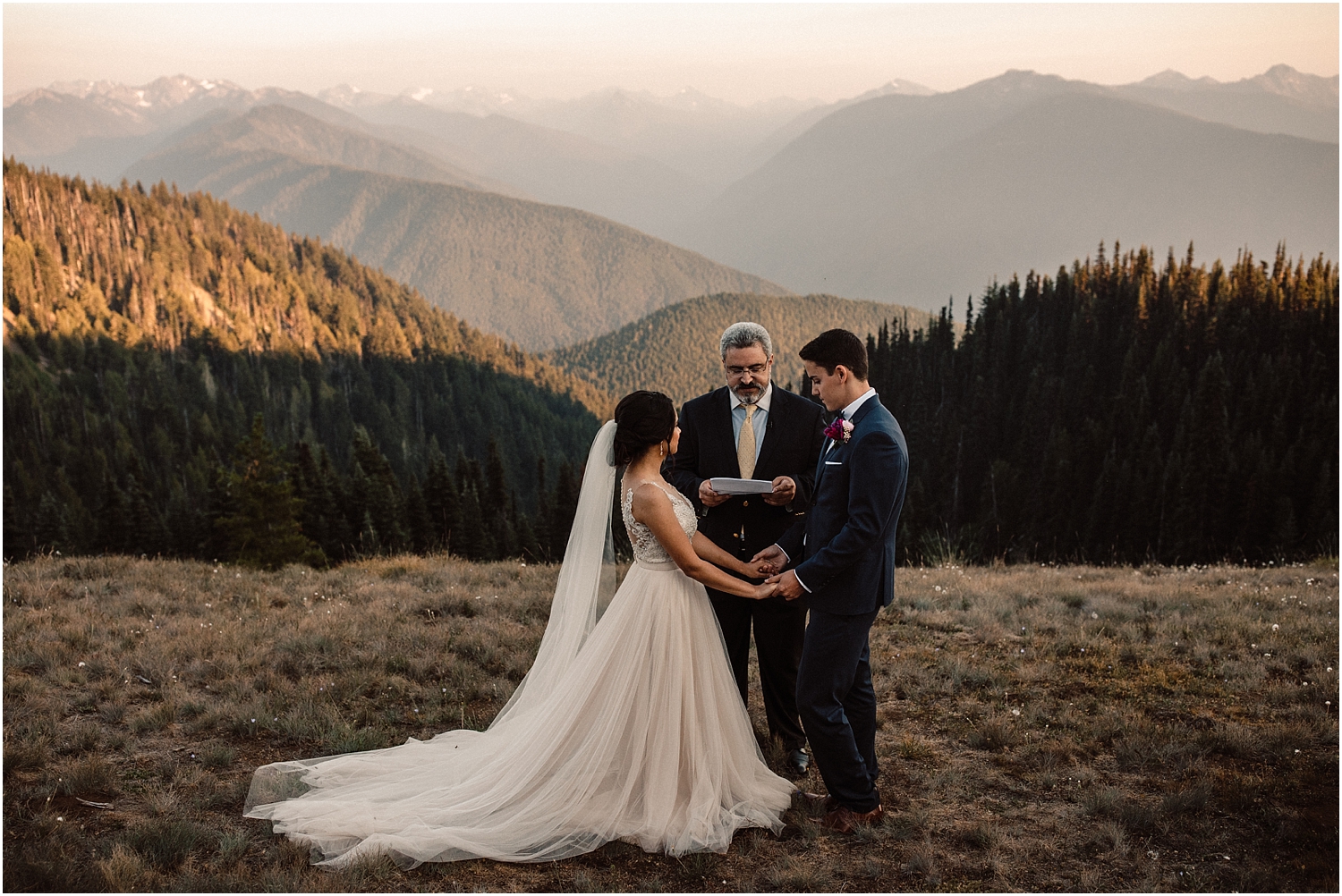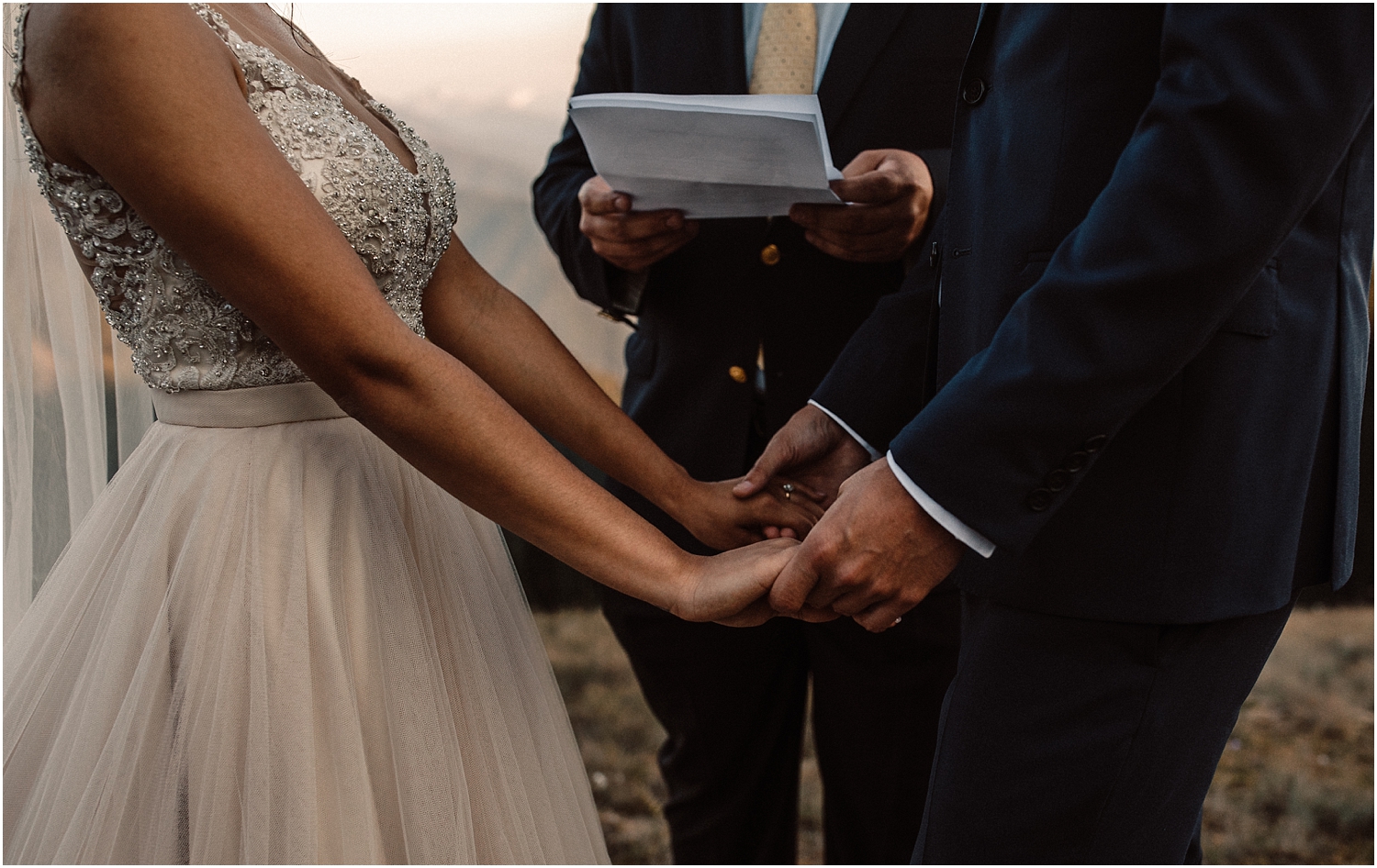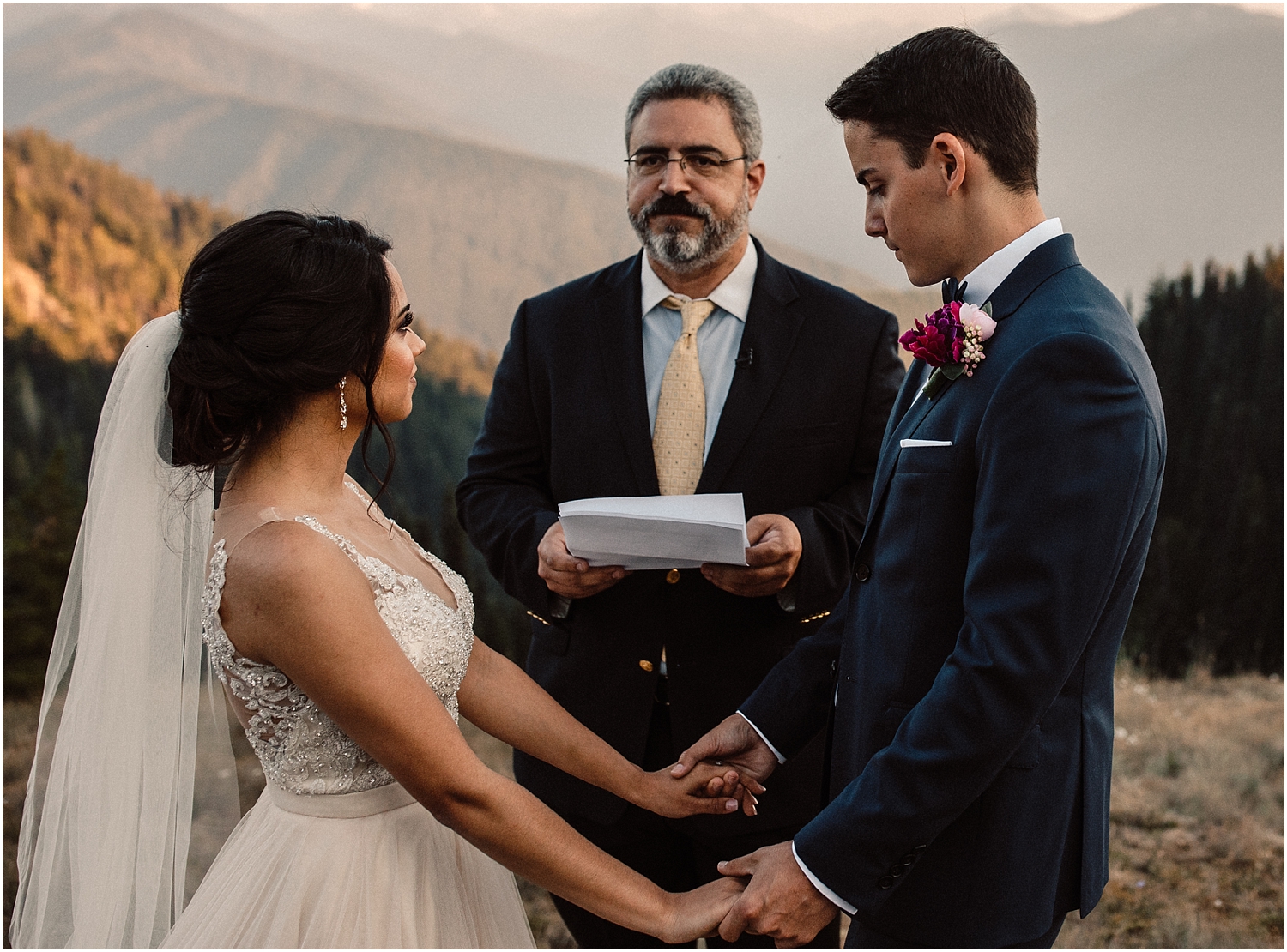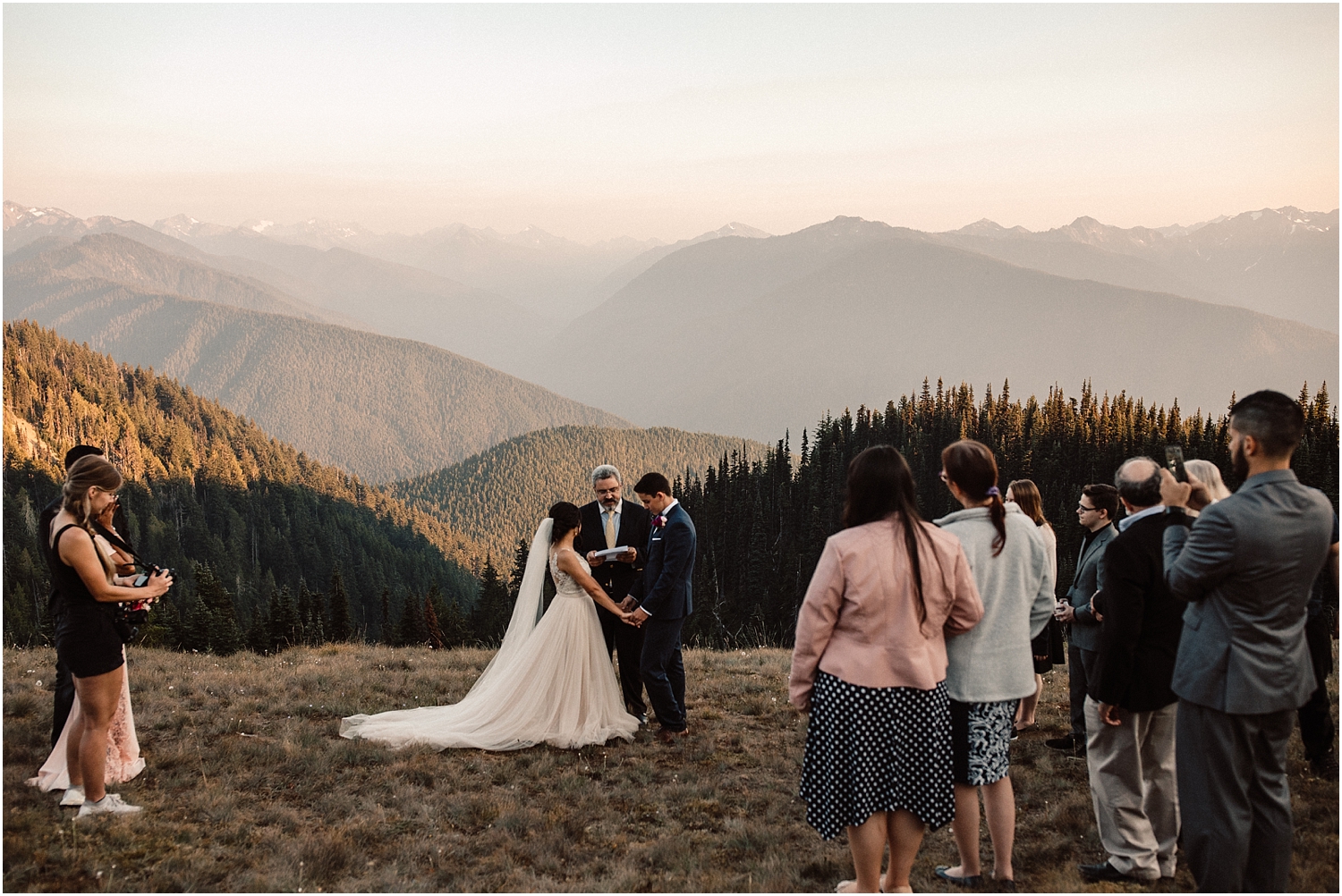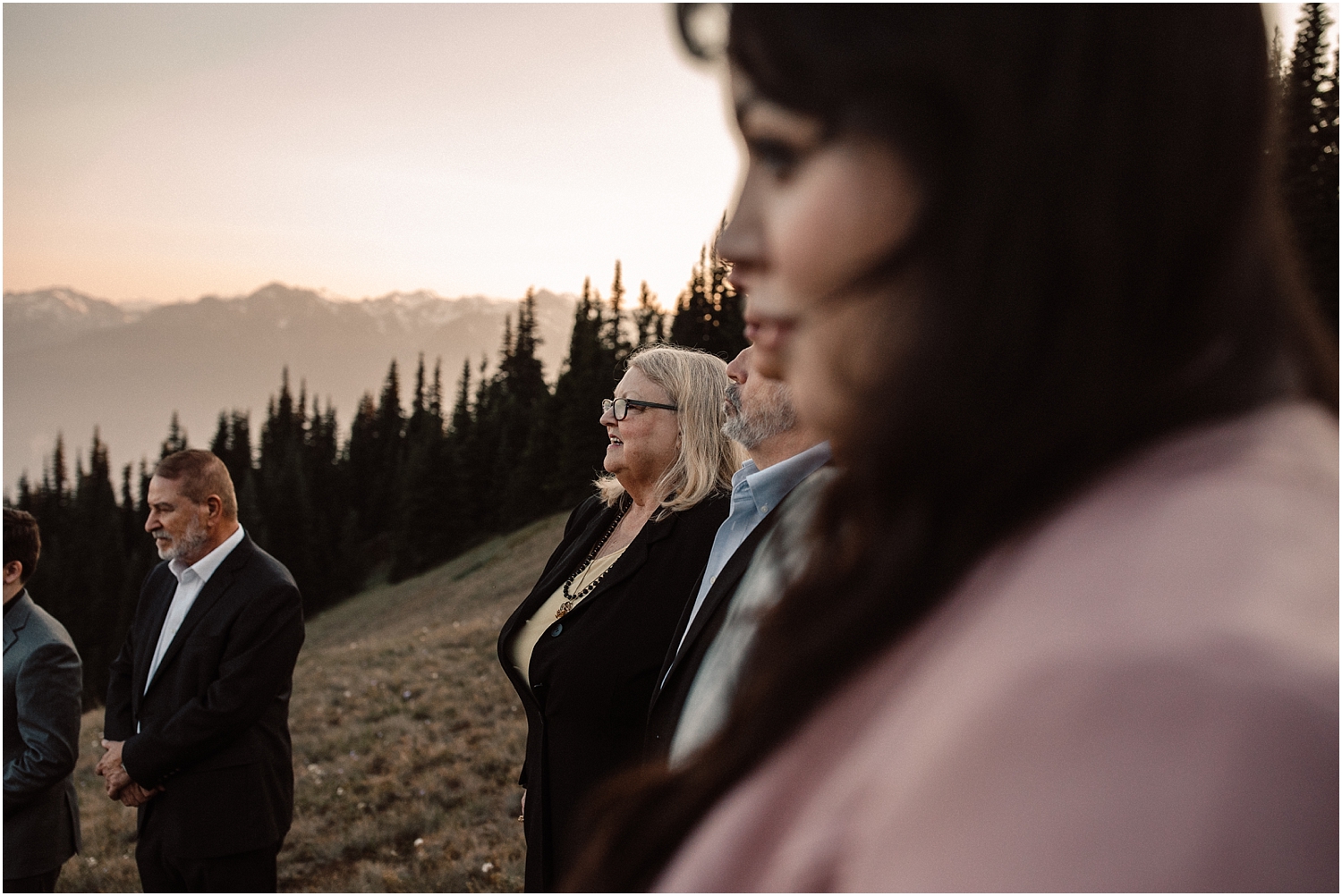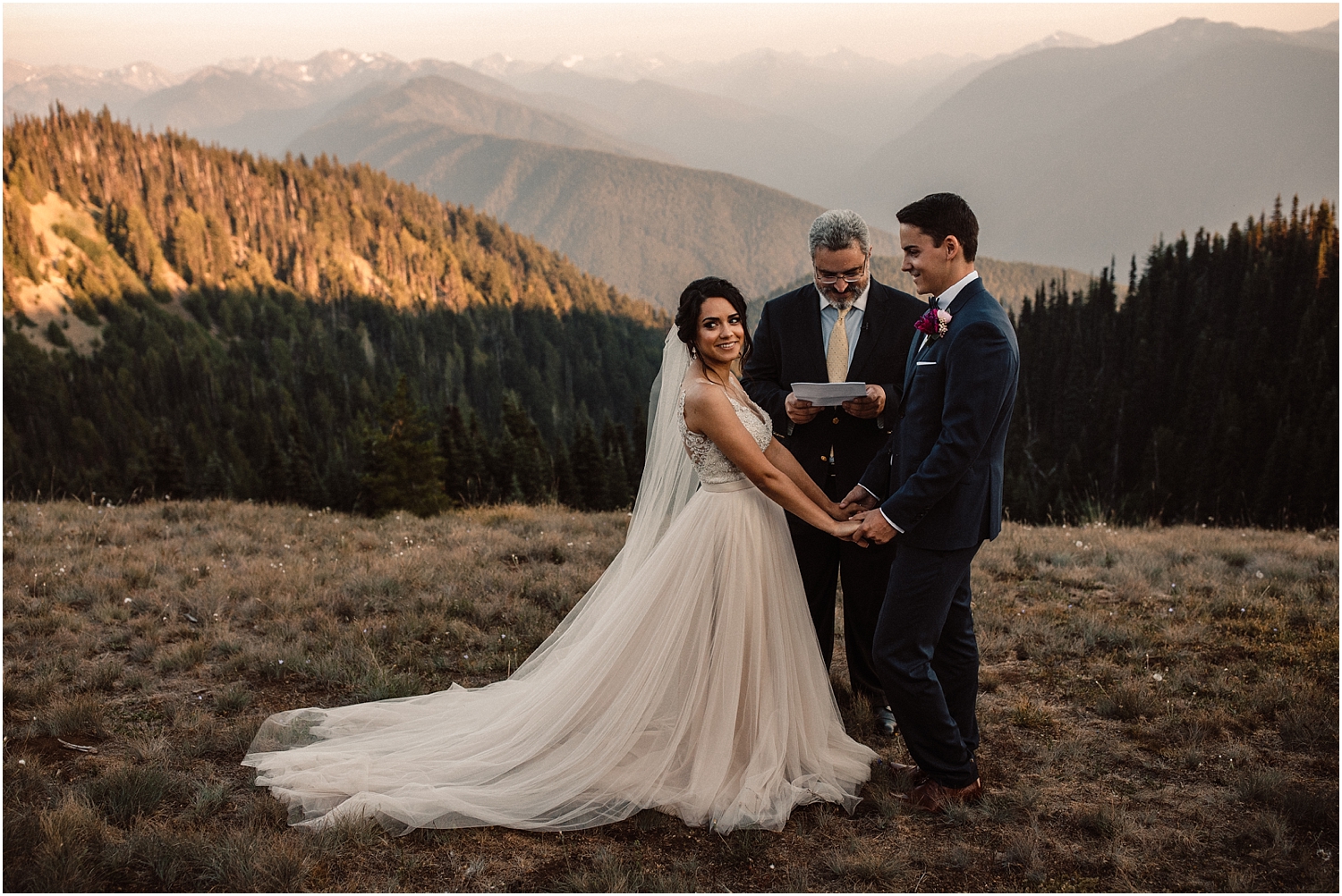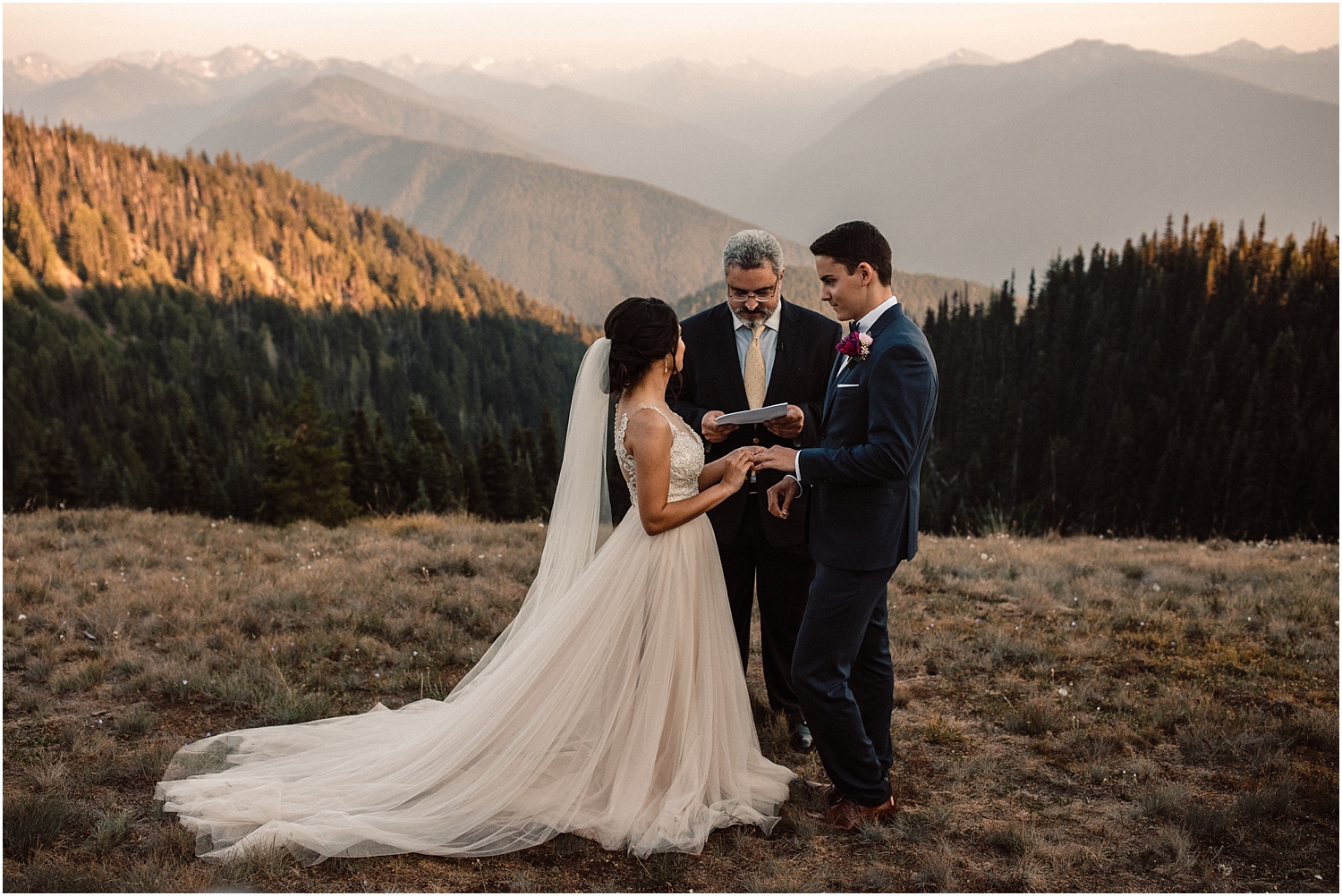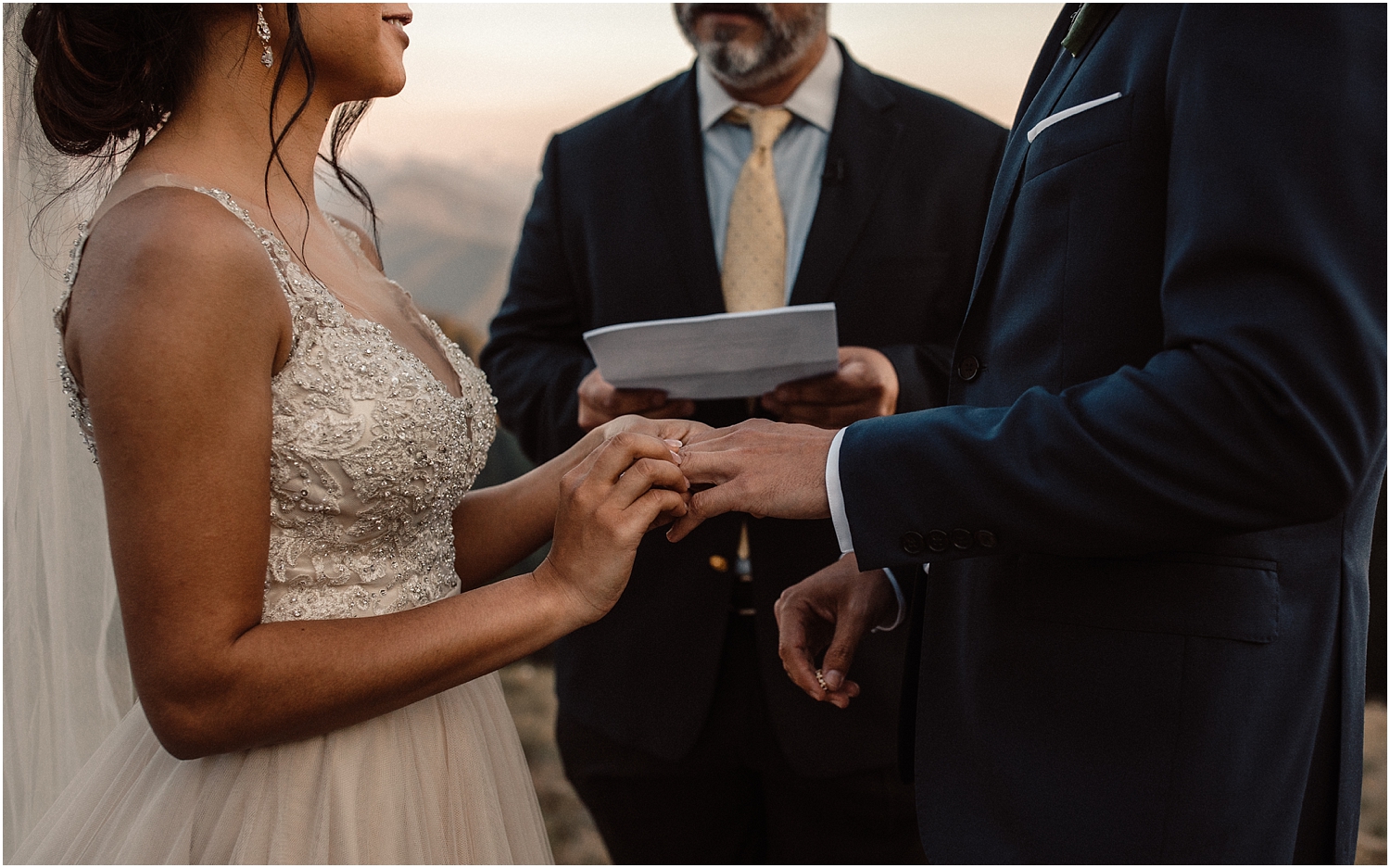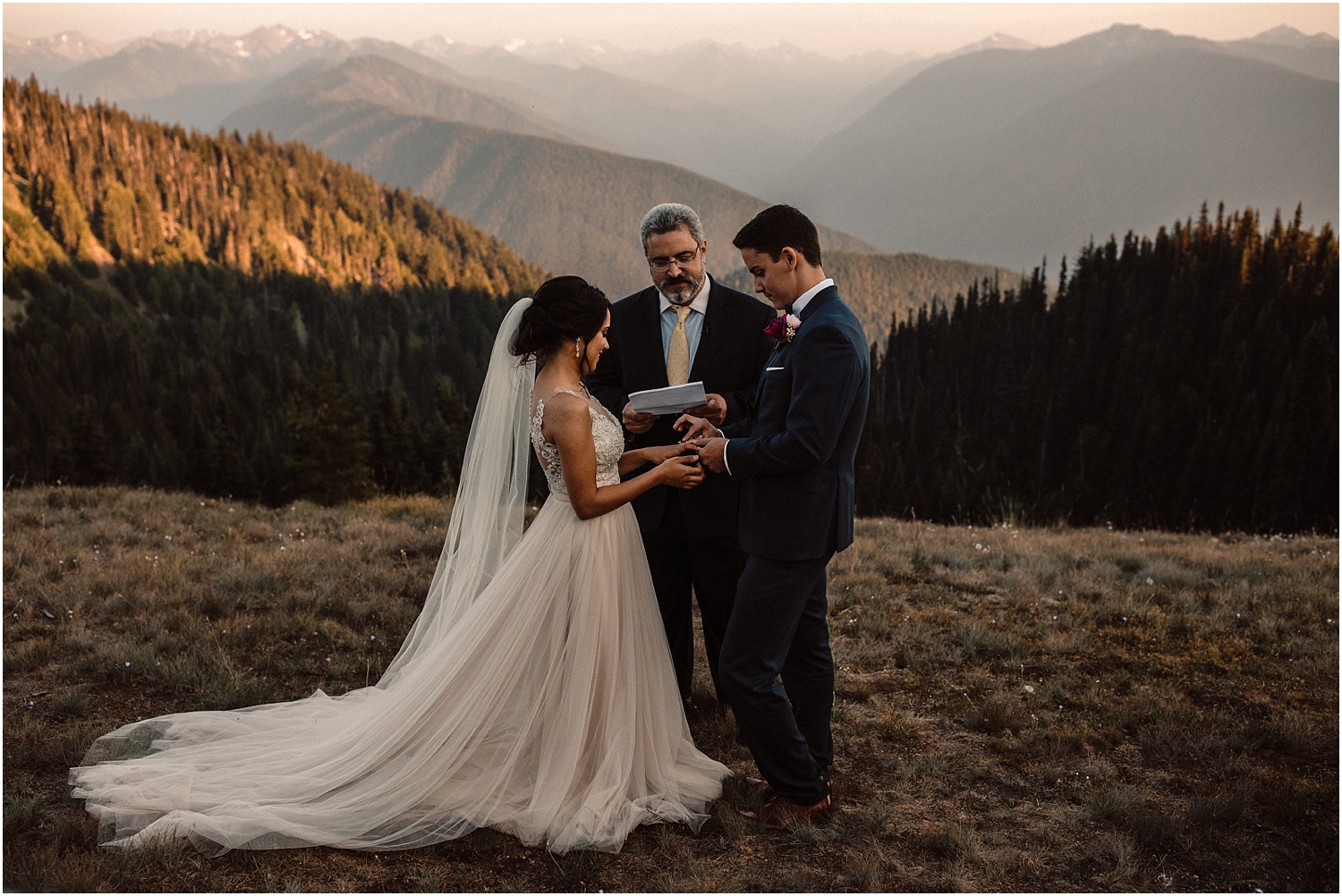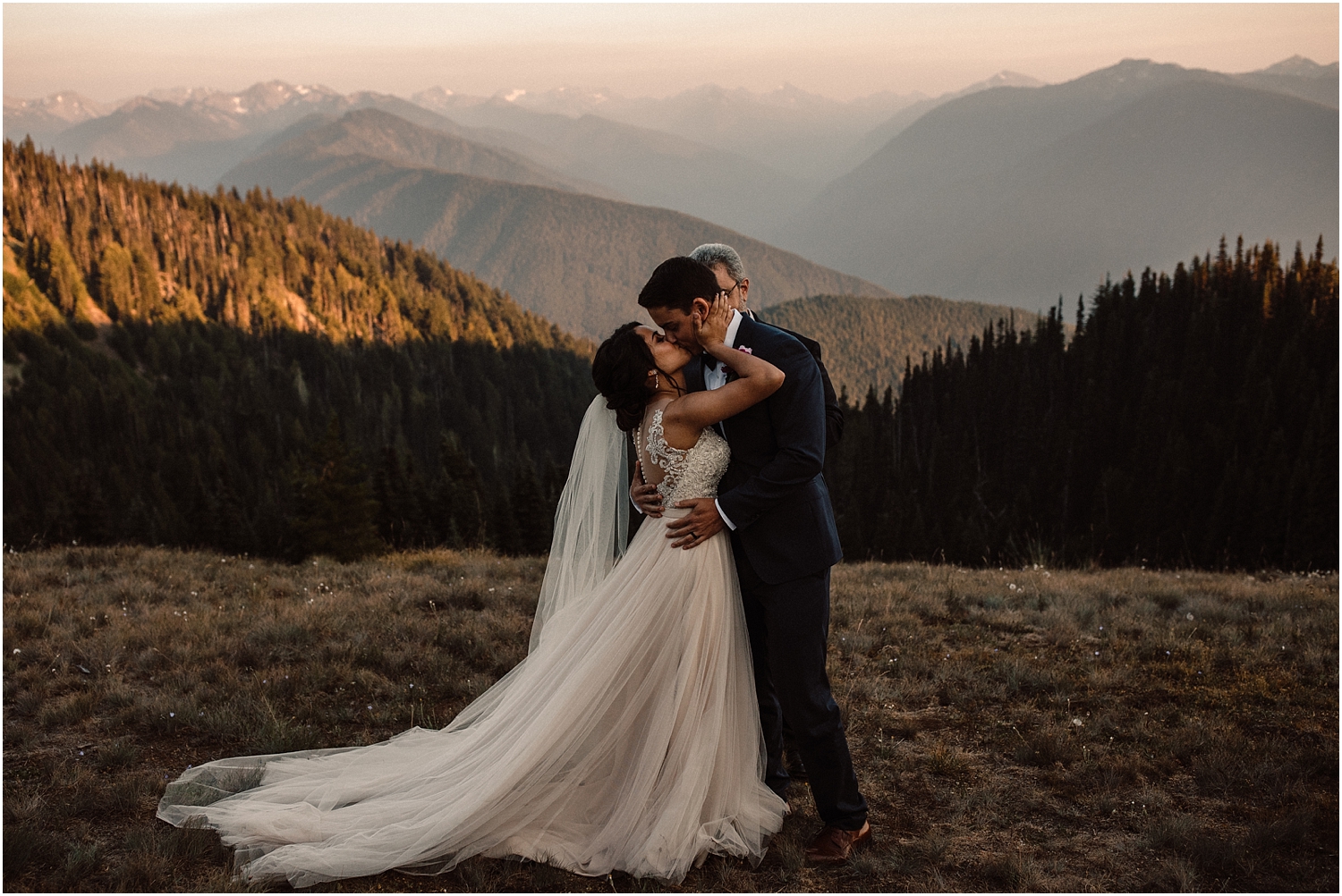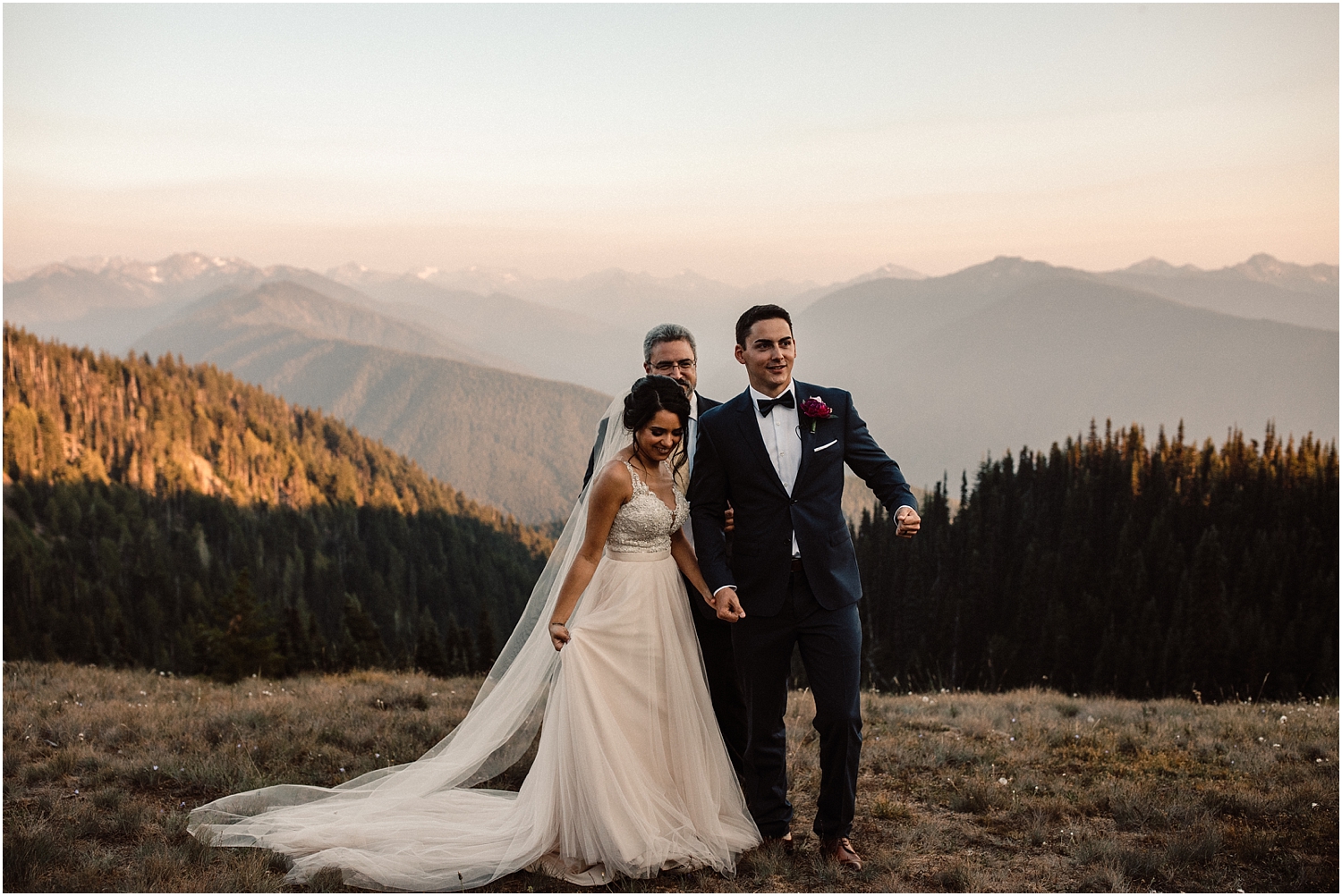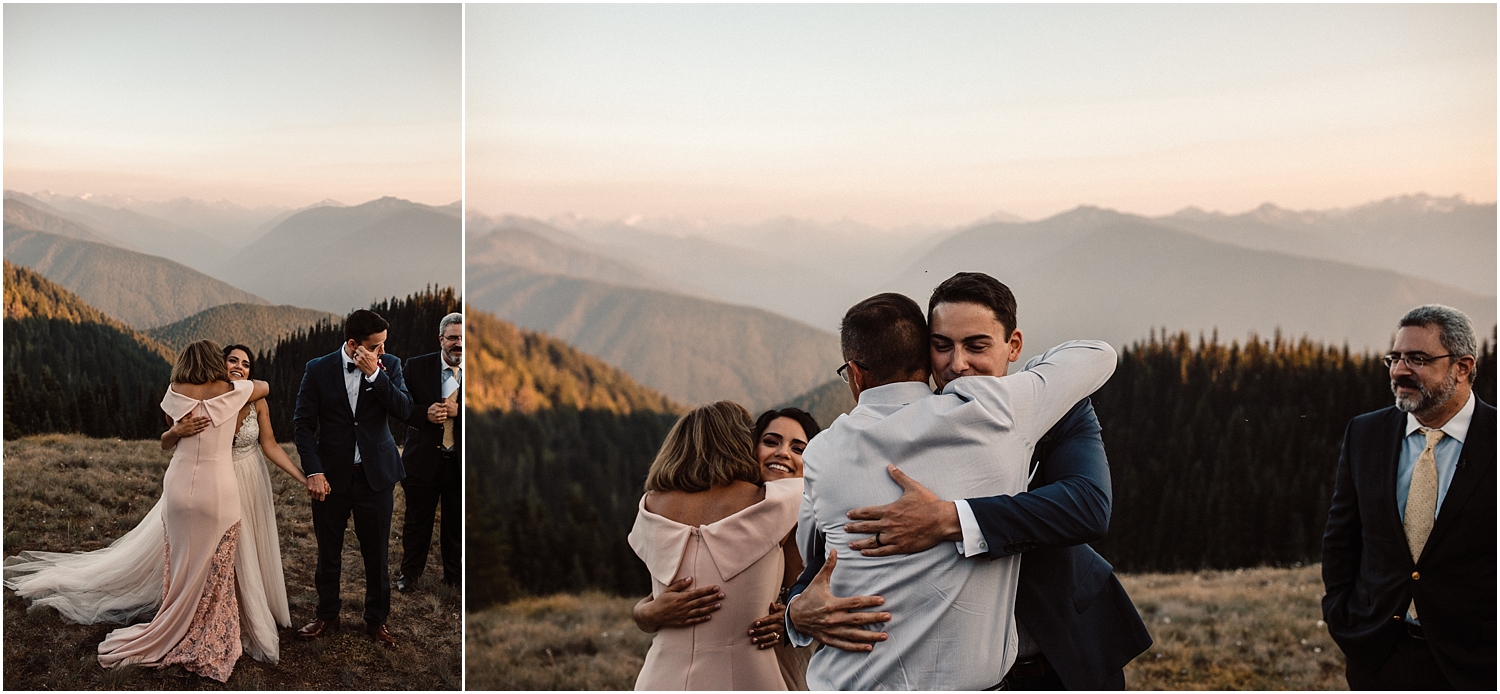 After the ceremony, that time consisted of a lot of hugs and many tears from our moms.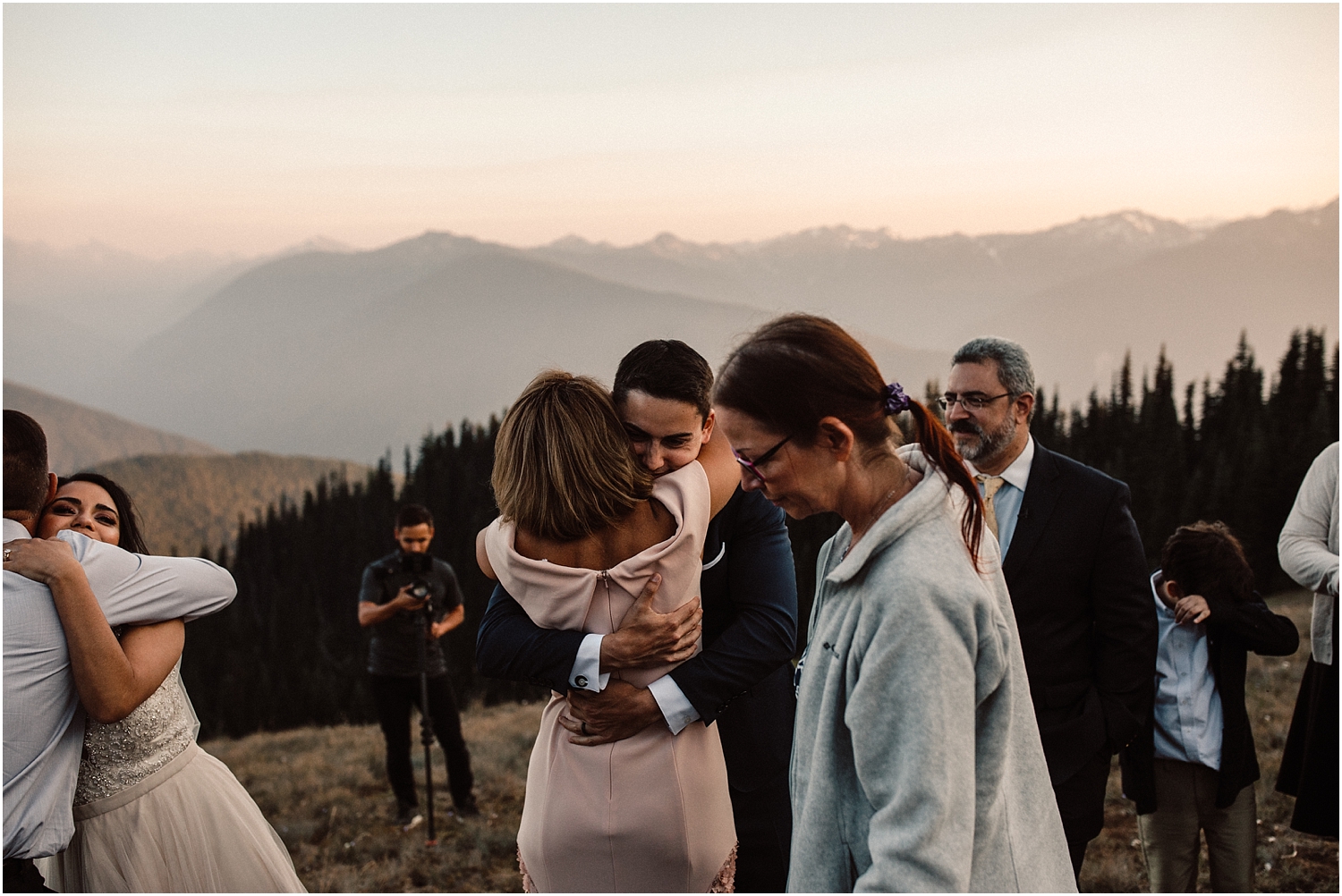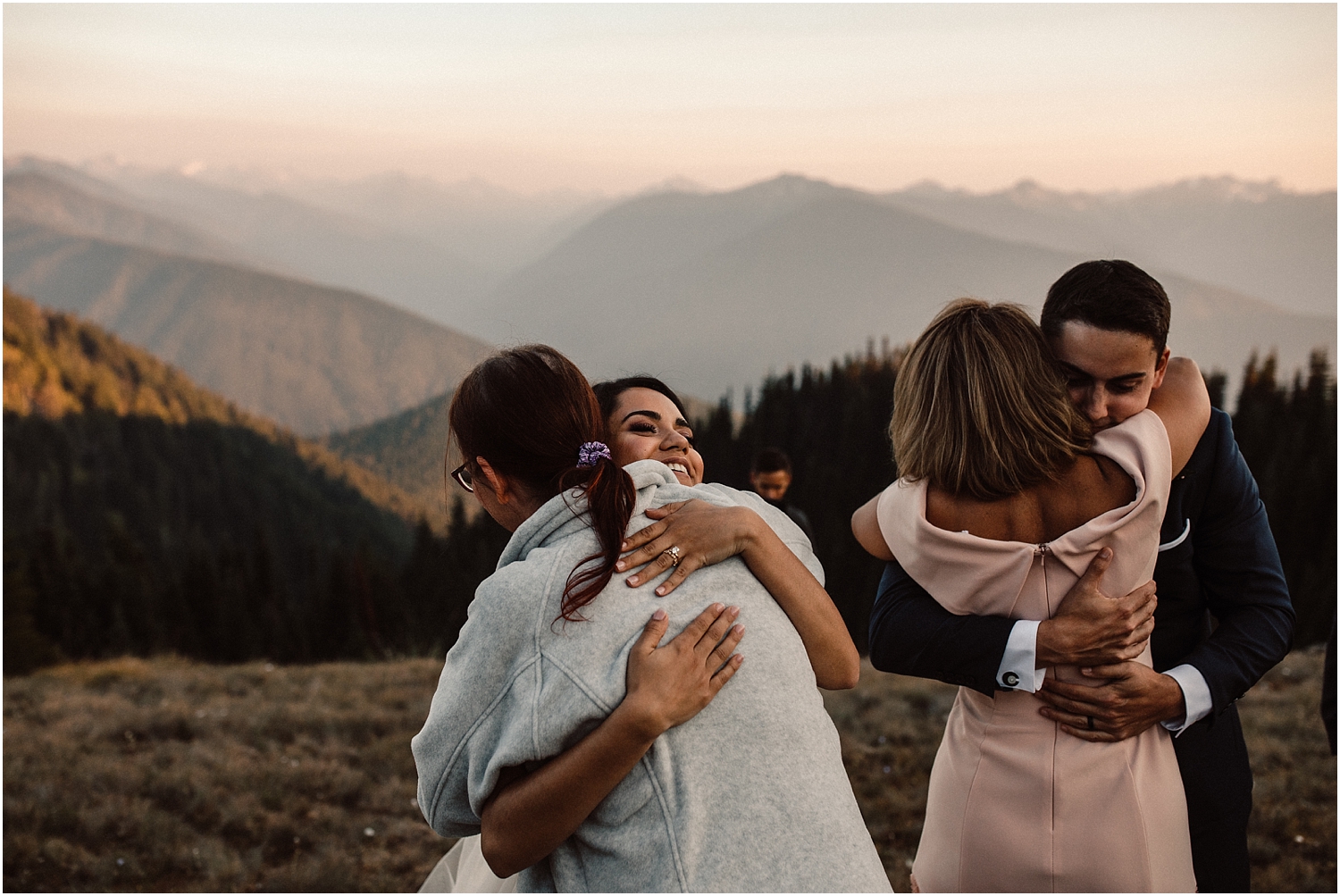 Everyone started slowly leaving and Cameron and I had another chance to soak in the moment together over our first dance.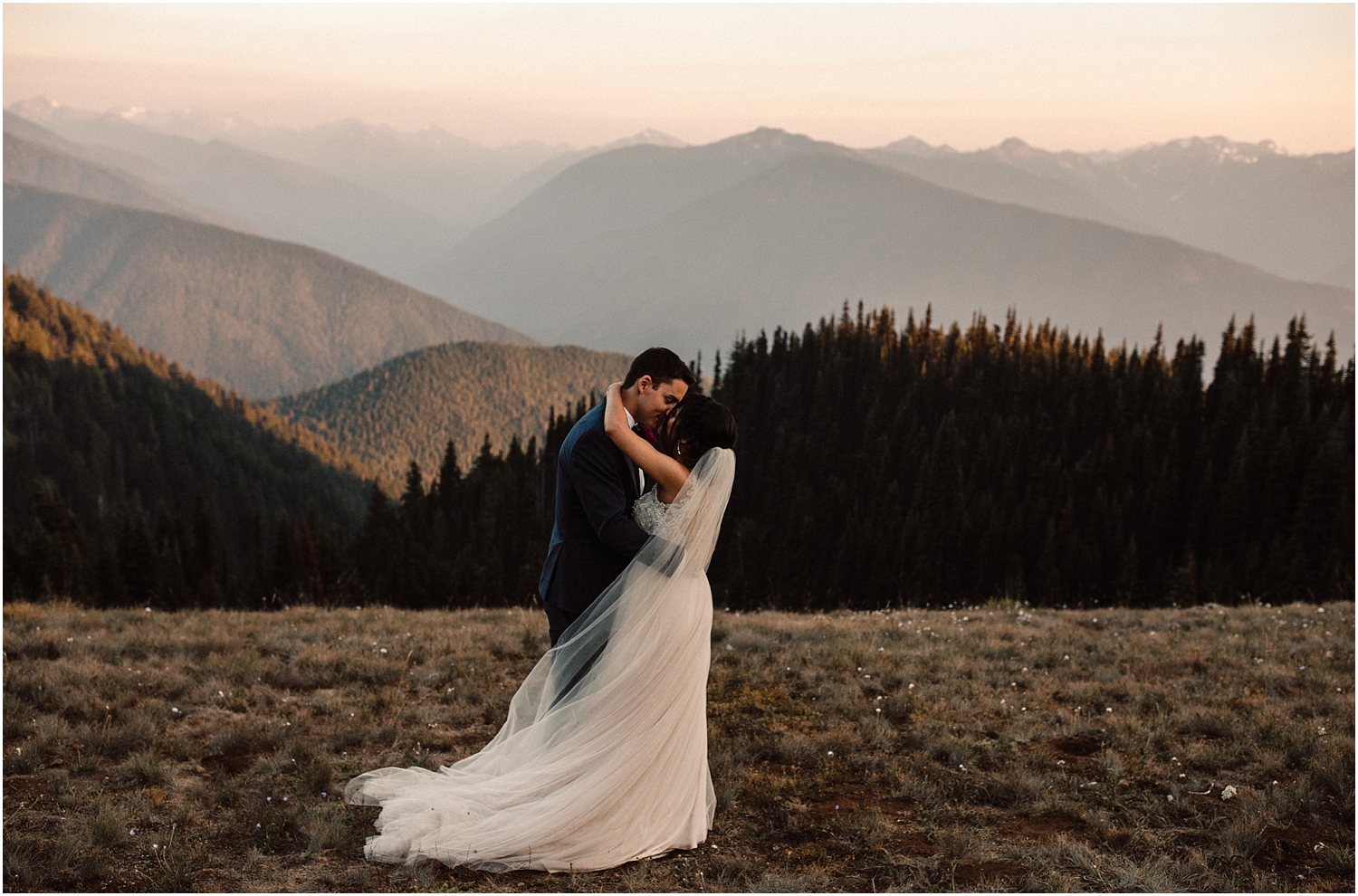 We so awkwardly danced to, Cant Help but Fall in Love by Elvis Presley and it was again, just such a magical moment.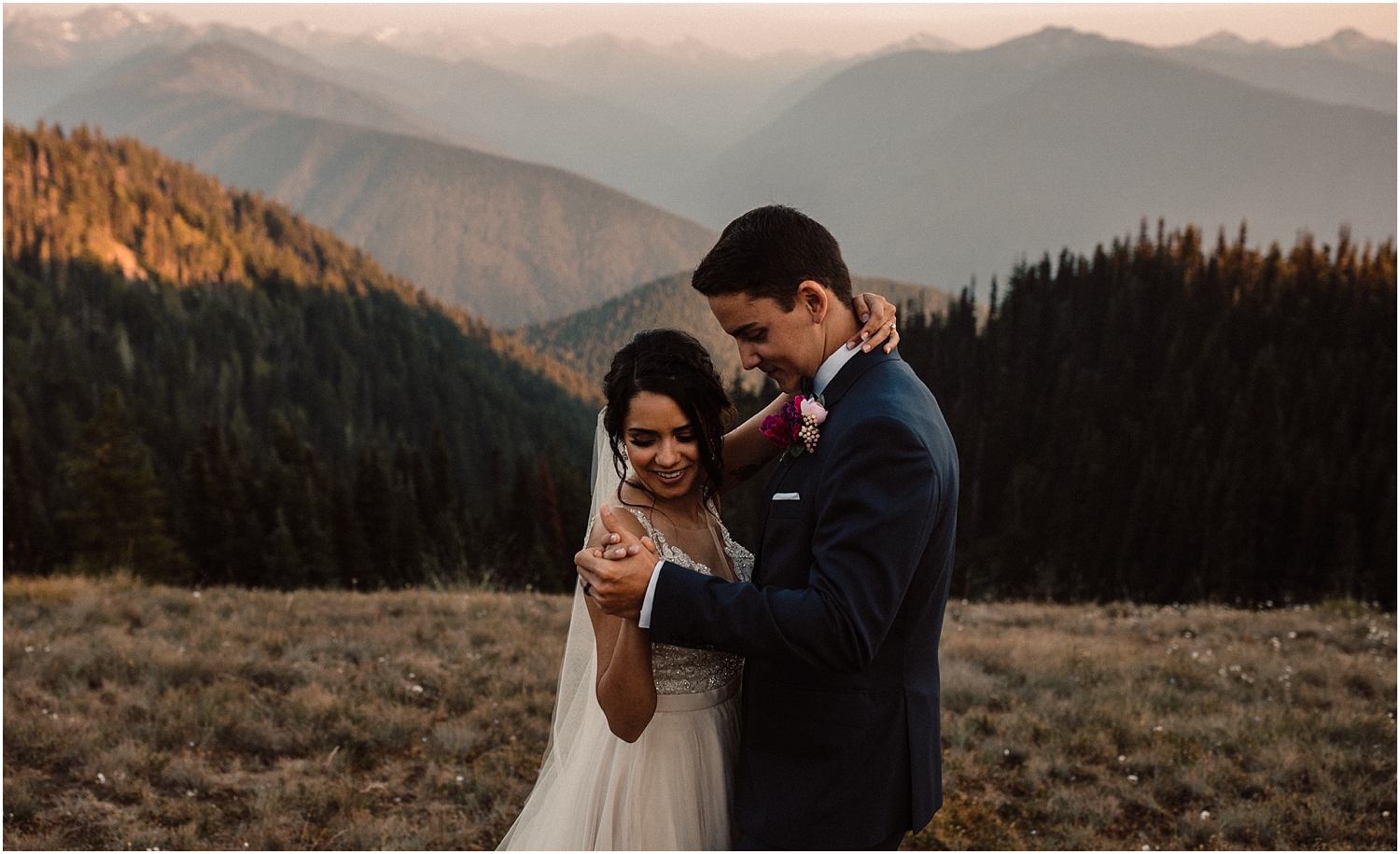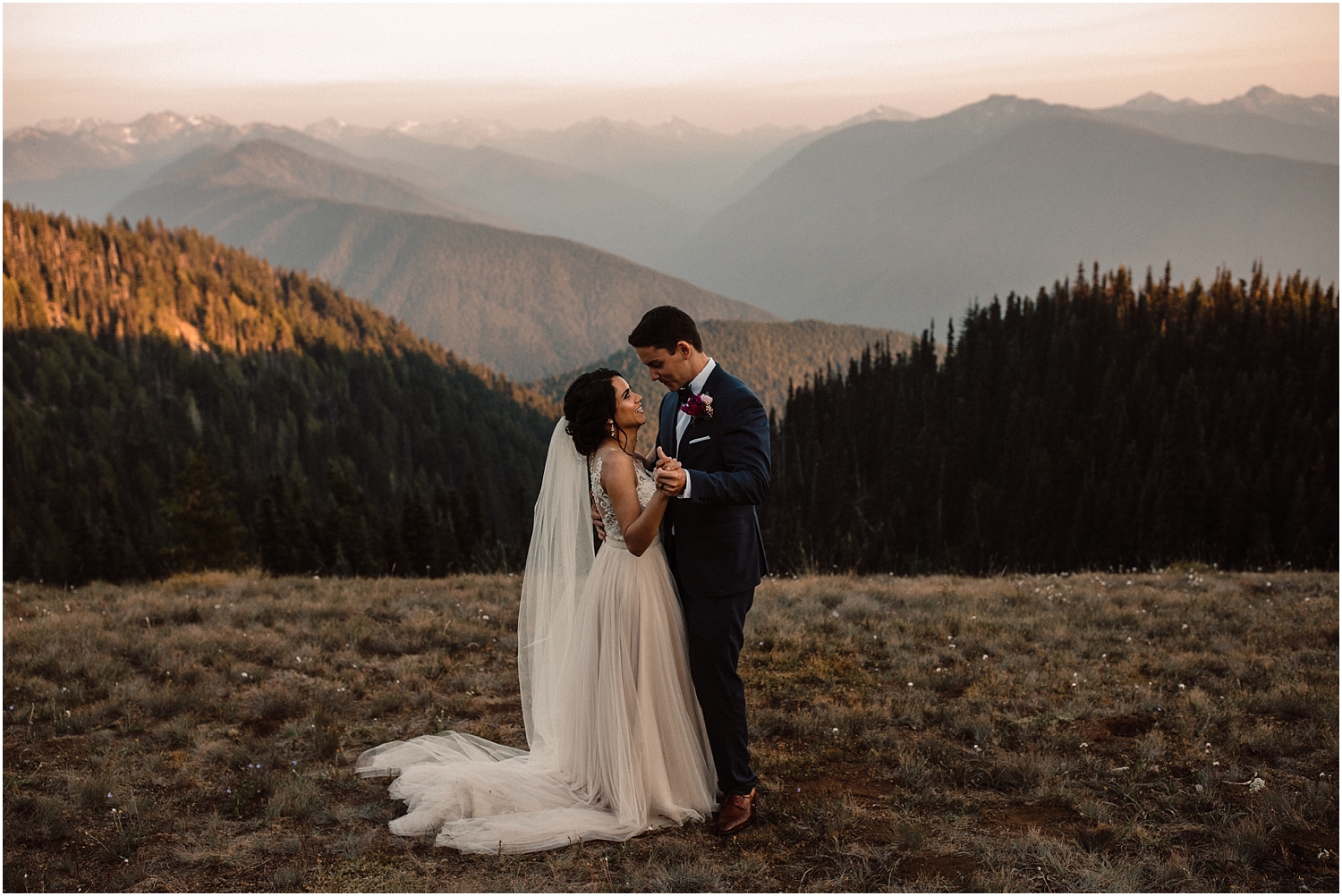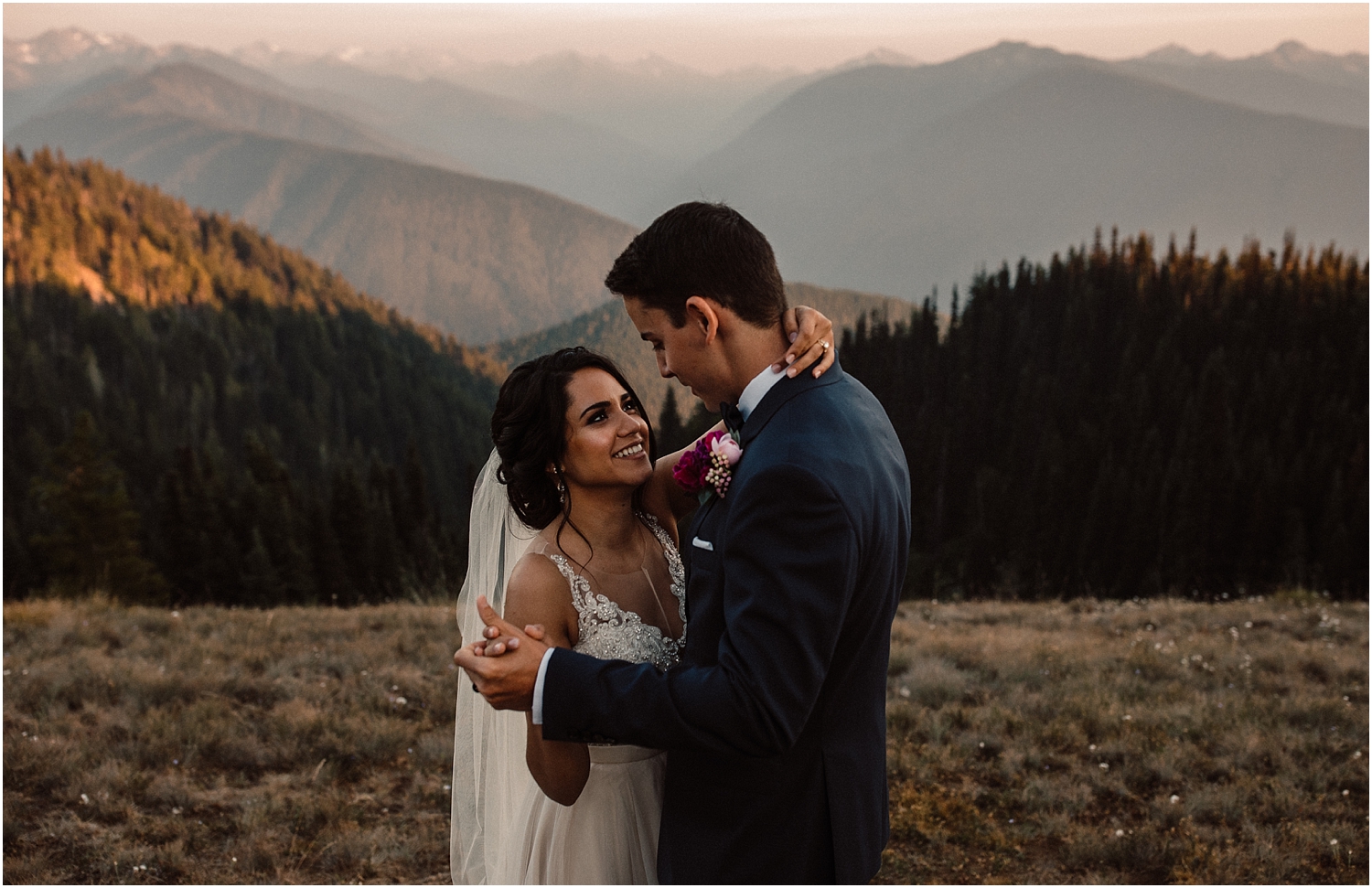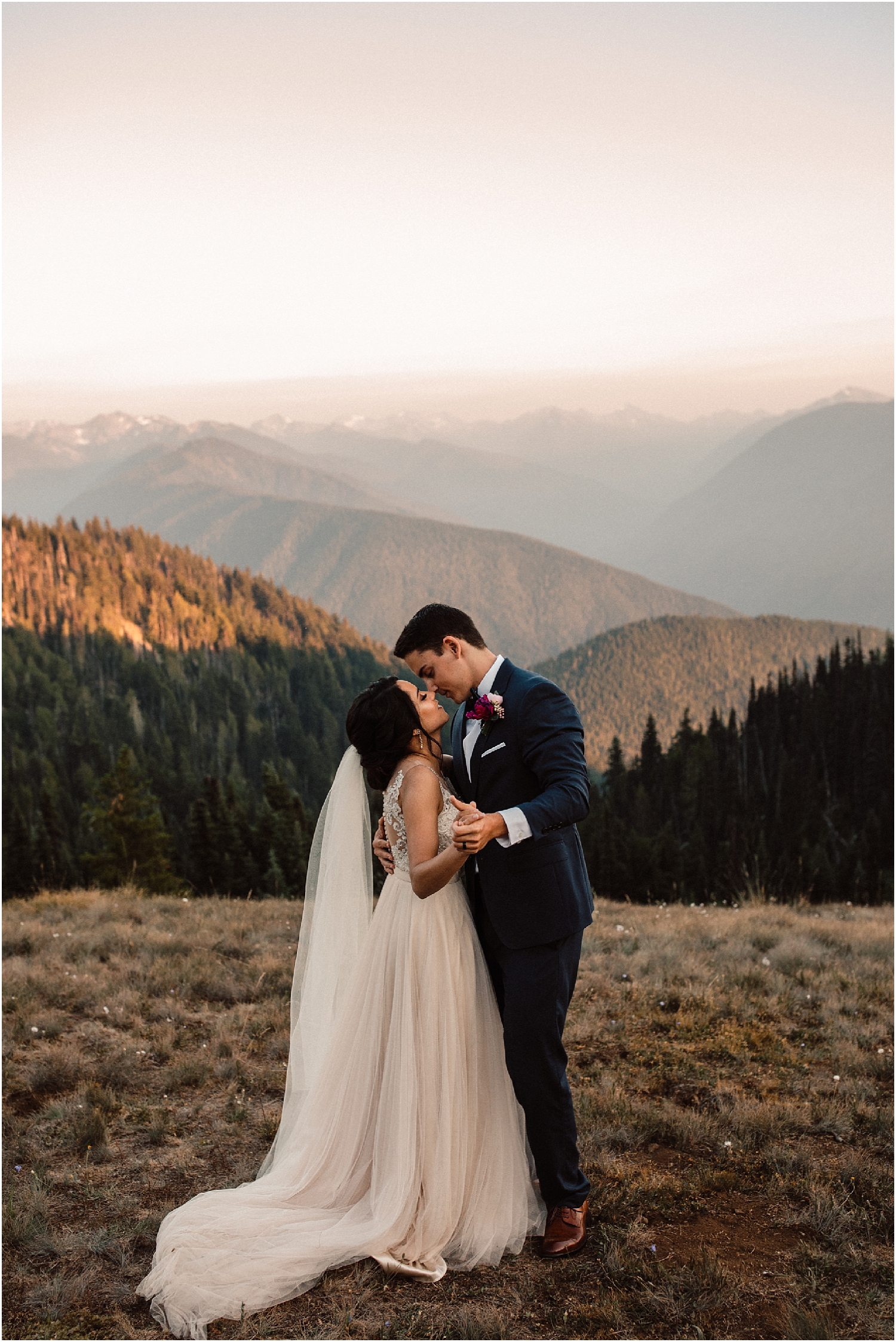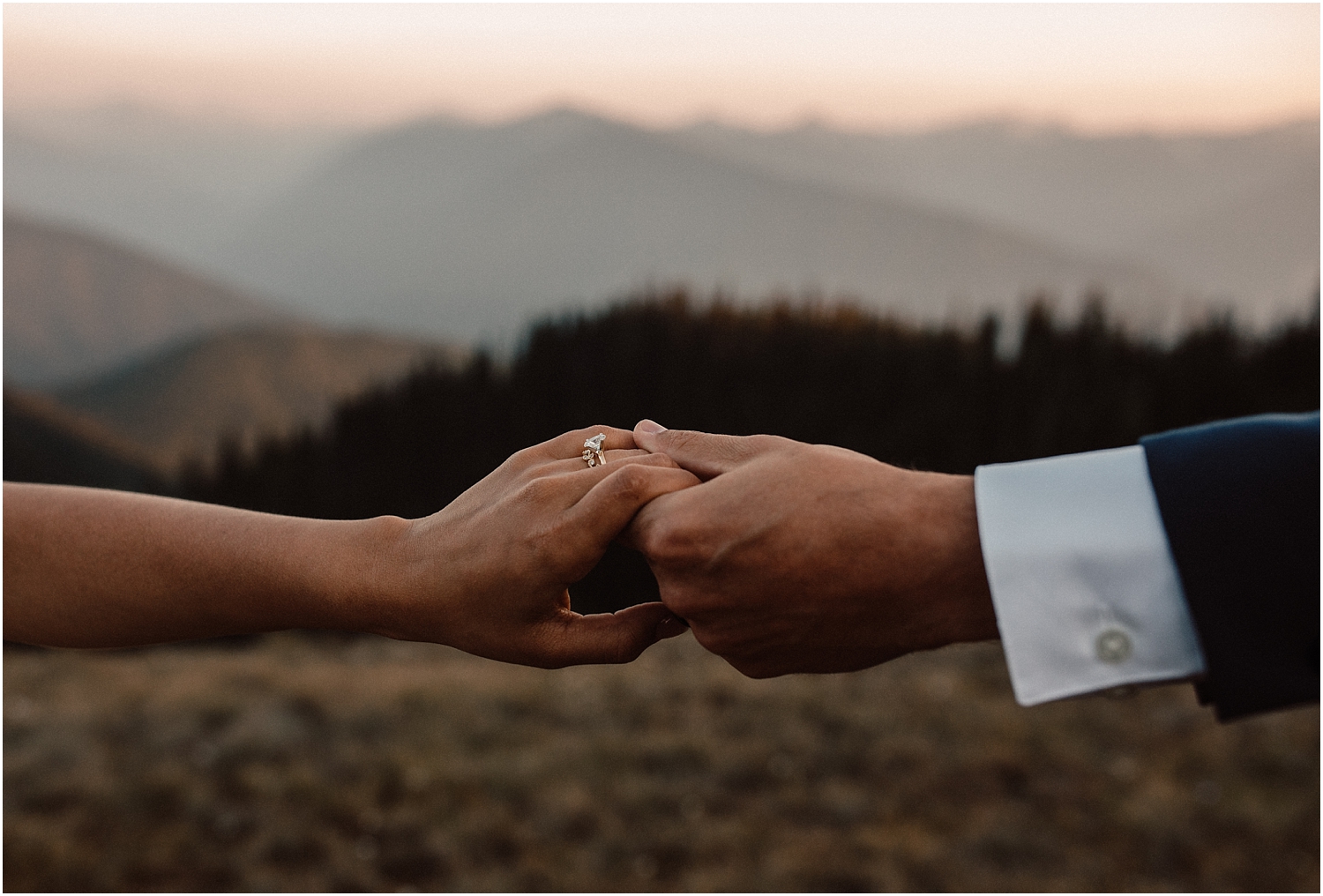 Once we finished our first dance, we took a little to another part of Hurricane Ridge. On our way up, our photographer Nadine, had mentioned seeing deer so we went to go find them.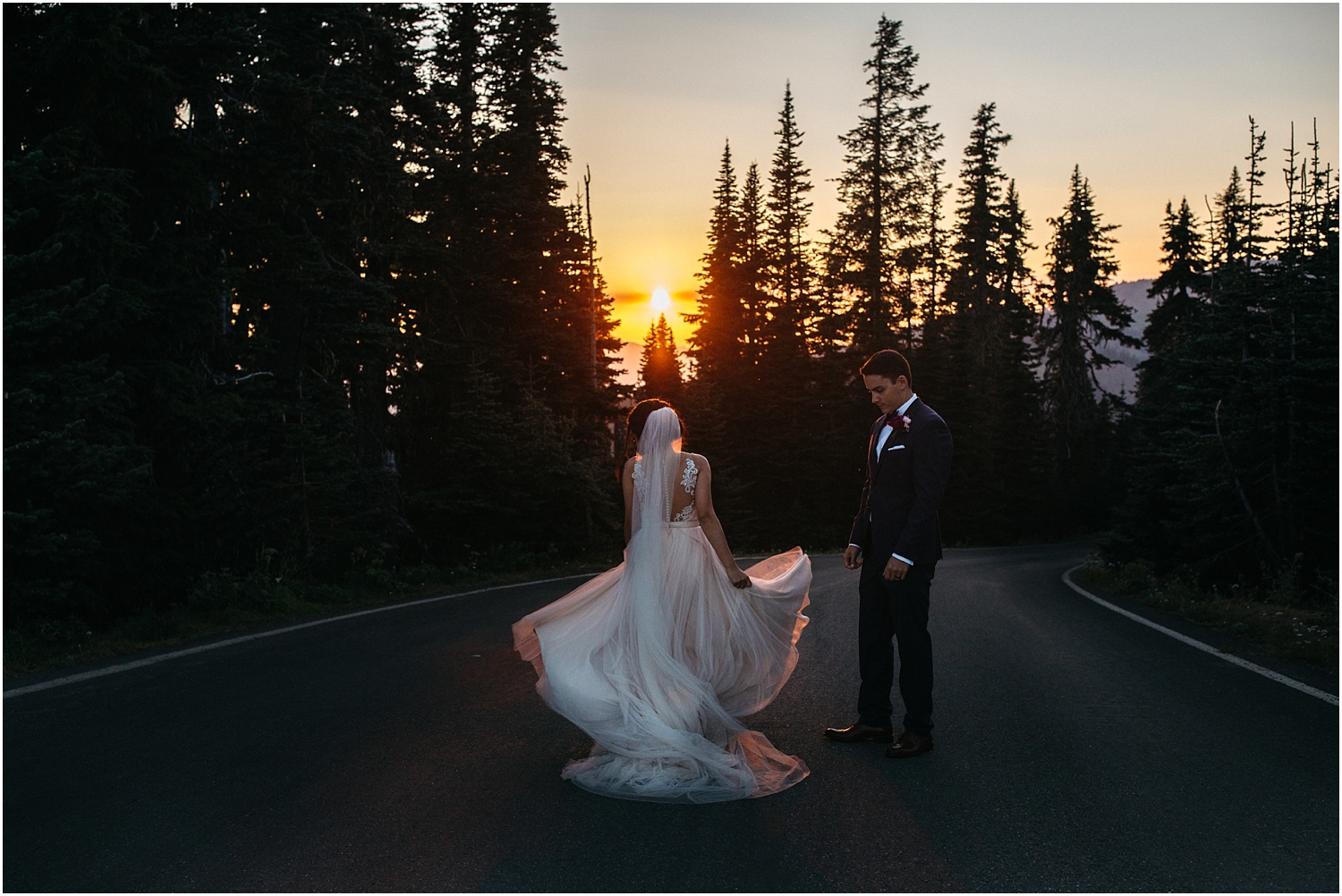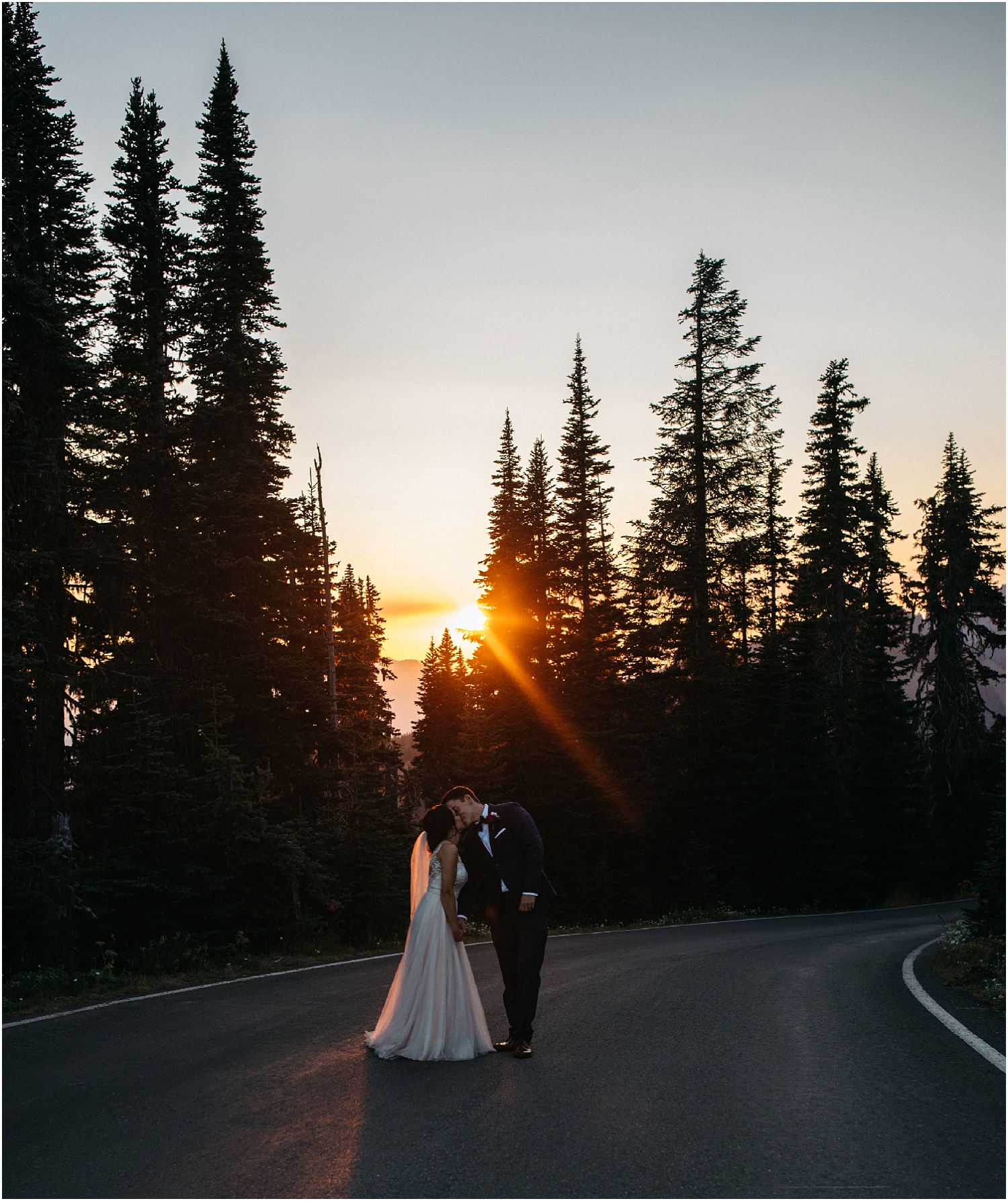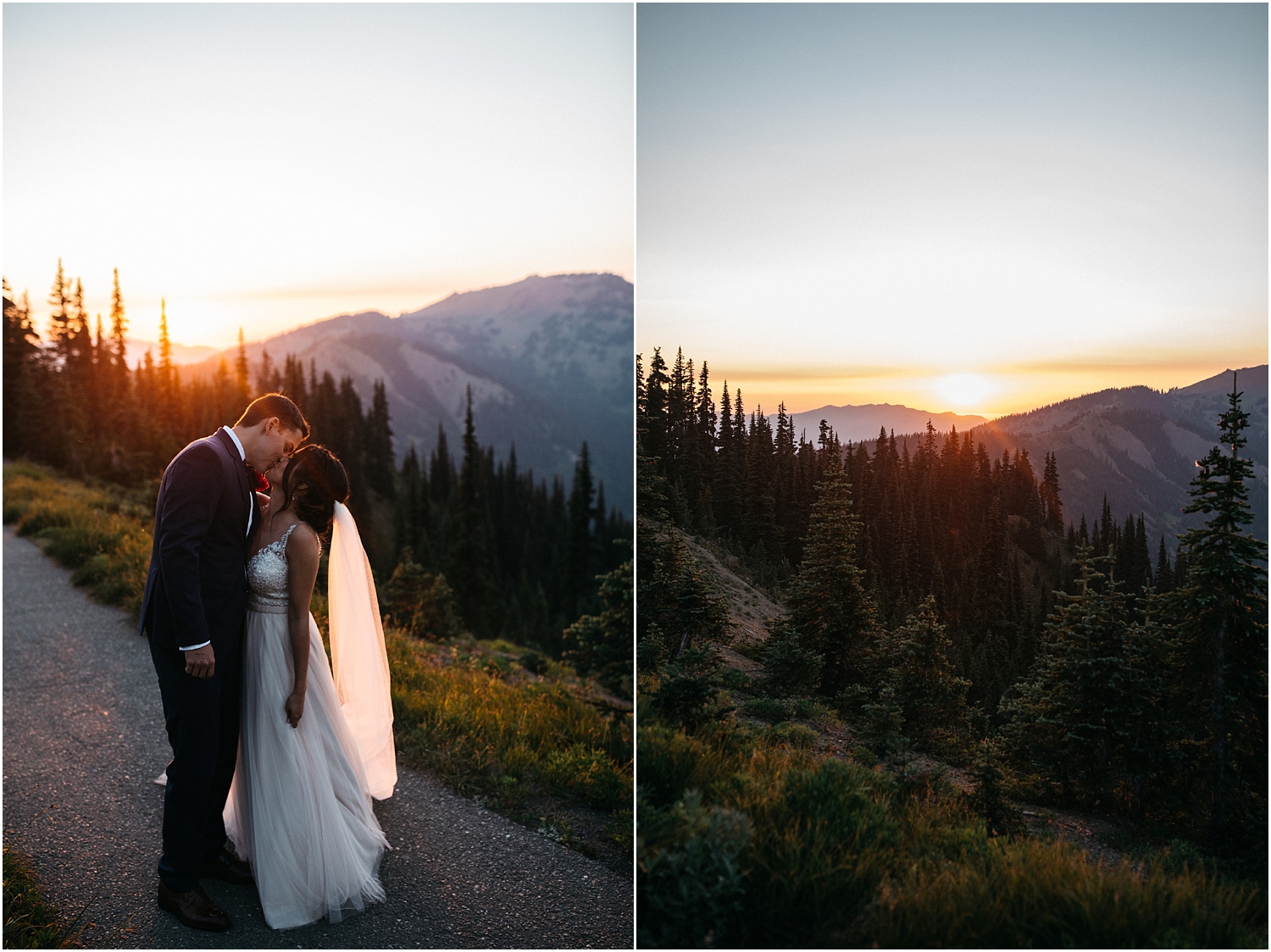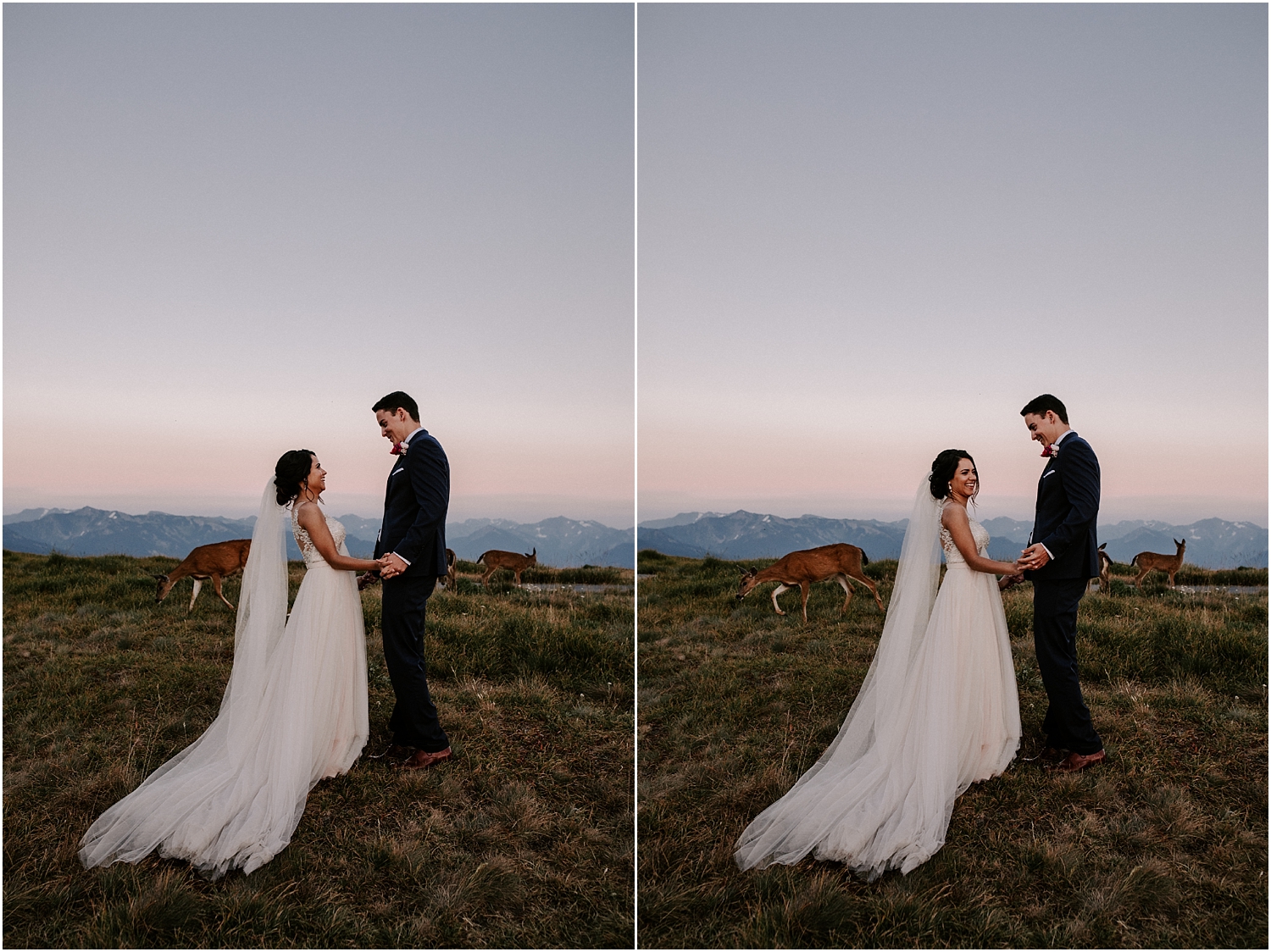 And of course while watching the sunset at the top of a mountain, a family of deers popped behind us. such a Disney Princess moment and I was soaking it all up. Seriously, what were the odds?
Our day ended with us getting pizza at a small local pizza shower where we also got to share a slice of oreo pie 😉
We decide to wait because we knew we would get some negative feedback and we didn't want to start off what is supposed to be the best time of our lives, that way. We knew it was going to take awhile to get our pictures back, so we decided to wait until then which gave us time to settle in our new house and enjoy our time as newly weds, privately. All in all, this day exceeded every expectation that my 7 year old self had. It was the BEST day ever, thus far. I'm so blessed to get to have Cameron by my sided to conquer the trials life brings us.