Lily + Davis Vintage Inspired Hill Country Wedding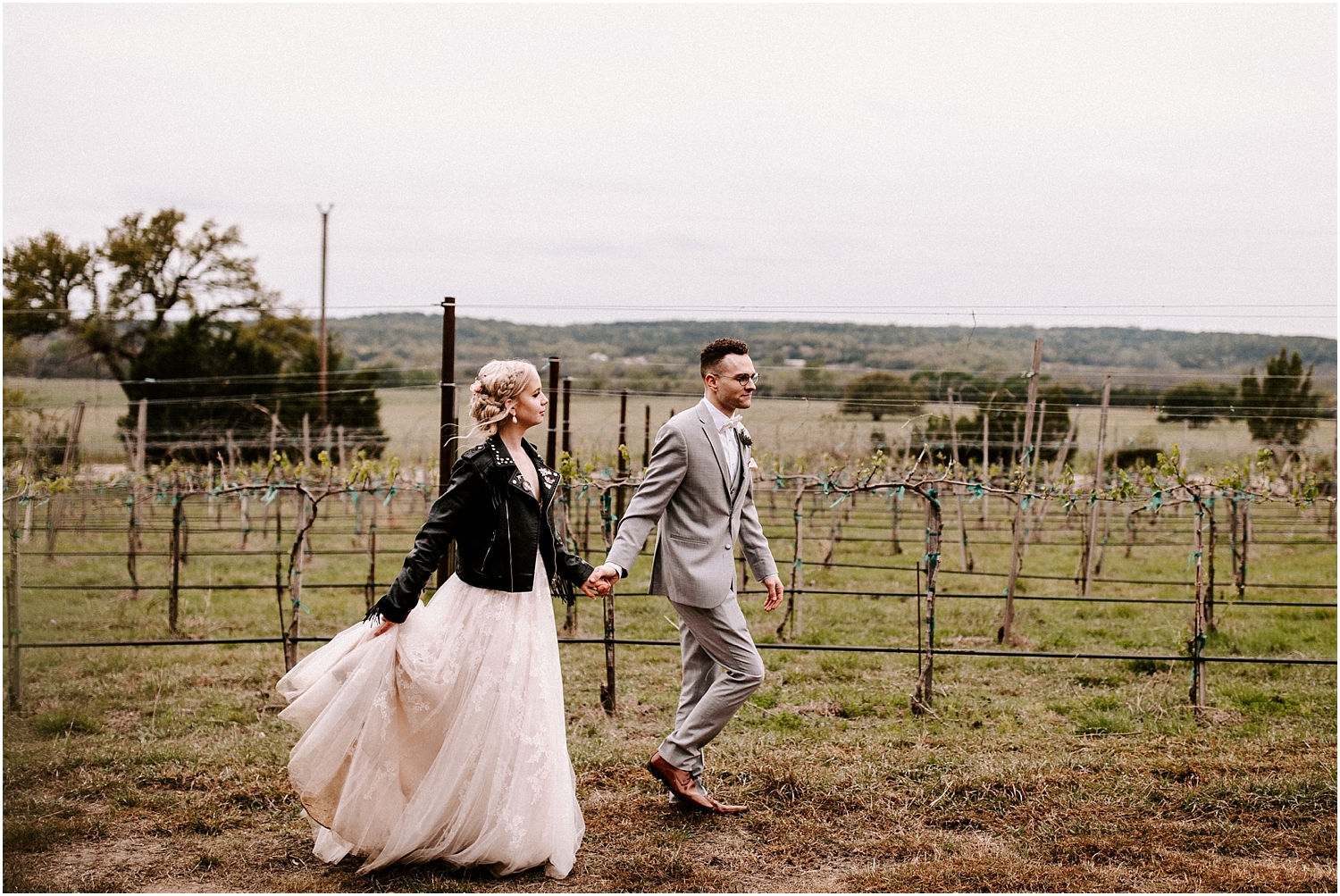 Goodness, there aren't any words I can use to describe how special it was to get to document Lily & Davis' wedding. From the moment these two started talking, it was only a matter of time before they ended up here. And it was the most magical hill country wedding I ever did see. It was offbeat, it was decorated with all the antiques, it was the most intimate. Lily's mother did an incredible job bringing together all these details. This day was just such a good representation of the people Lily and Davis are.
I'm not good with words. At all. So I asked Lily and Davis a few questions. 🙂
Q: Davis, out of the billions of people in the world, when did you know Lily was who you wanted to spend the rest of your life with?
A: I knew pretty much right off the bat that I wanted to spend my life with Lily. The real big moment for me was when Lily agreed to move out to New York to live with me. That was when I knew that she was in this for the long haul too and that was the moment I knew that I was going to marry her.

Q: Lily, so far what is your favorite thing about being married to Davis?
A: One of my favorite parts is knowing that we are both in this together, through the good and the bad and everything in between. I think since day one we both knew (or at least I knew) that we were going to end up here someday. I don't second guess anything, and I think that having taken this step and being married makes the relationship that much stronger. Plus being in love with your best friend is just the best thing ever.
Q: Davis, what's your favorite thing about being married to Lily?
A: It's impossible to pick any favorite thing about being married to Lily but one thing in particular that means a lot is her deep understanding of me. Lily is an incredibly supportive partner and can read me in an instant and know exactly how to respond. It really blows my mind how in tune we are with each other.
Q: What was yalls favorite memory from your wedding day?
A: Wow the entire day was truly so wonderful, I loved every minute of it. I think my favorite part was the ceremony itself. It was like all the stress and anxiety of planning had just completely vanished. We had made it, and I was so happy. I loved that everyone else had loved the wedding too, and seeing how happy everyone was just made it that much better.
Q: Any tips for people planning their wedding?
A: I think my biggest tip would be to try your hardest to not let the little things stress you out, because shit is going to happen, and you kind of have to accept that. Also, if you're going to ball out on one thing for your wedding, make sure it's your photographer.
Hair Stylist – Kirsten Hamill
Makeup – Vanessa Koonce
Venue –  Bluff Dale Vineyards / David and Theresa Hayes
Flowers – Scott's Flowers On The Square / Stephenville, TX
Dress –BHLDN / alterations – Diana Deane Bridal Design & Alterations / Brooklyn, NY
Music – The Bodarks String Band / Dallas, TX // Shelly New – violinist (a part of the band)
Cake and cupcakes – Shannon Buchannon – Wild Thymes Design / Morgan Mill, TX
Styling + Planning: Mary Singer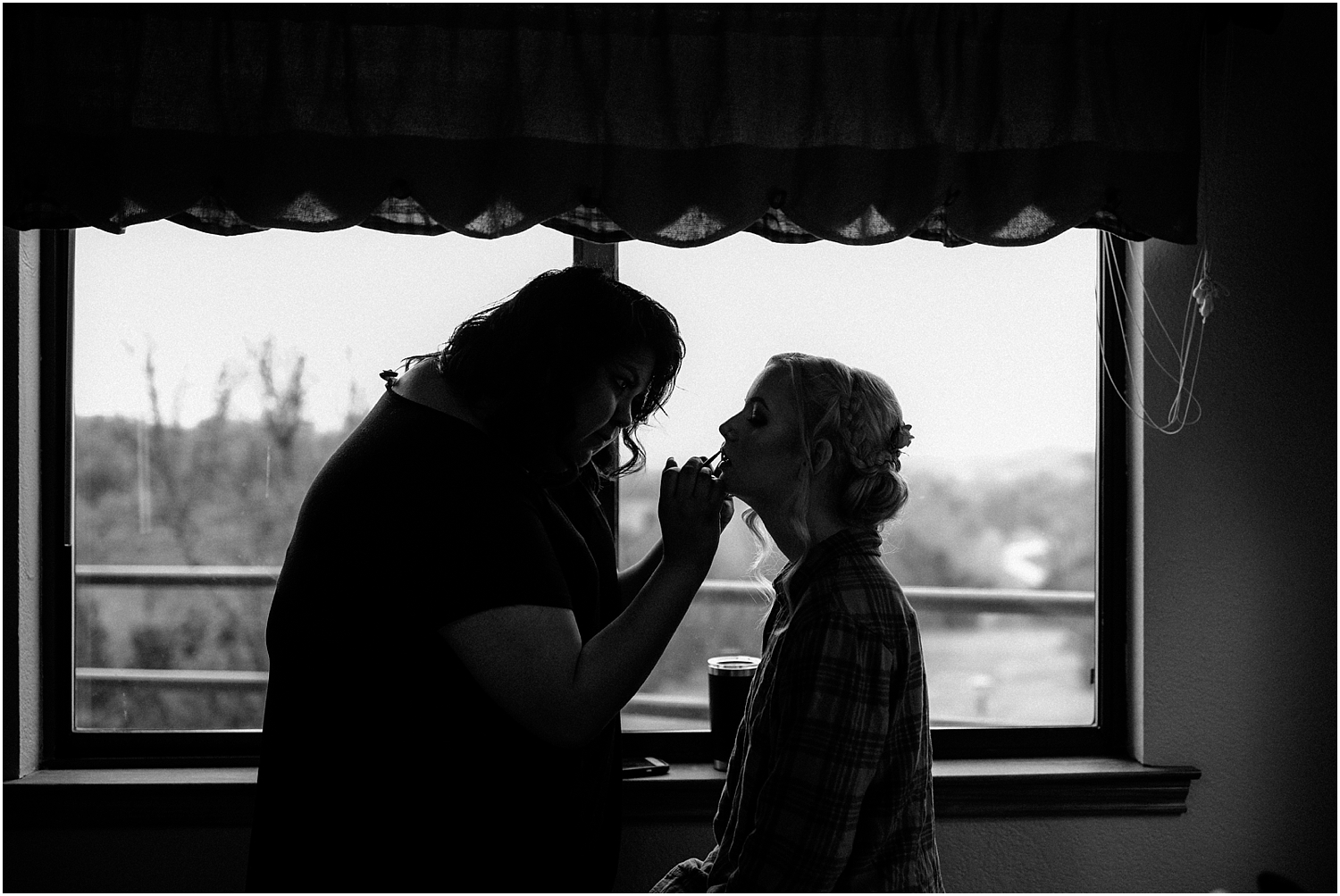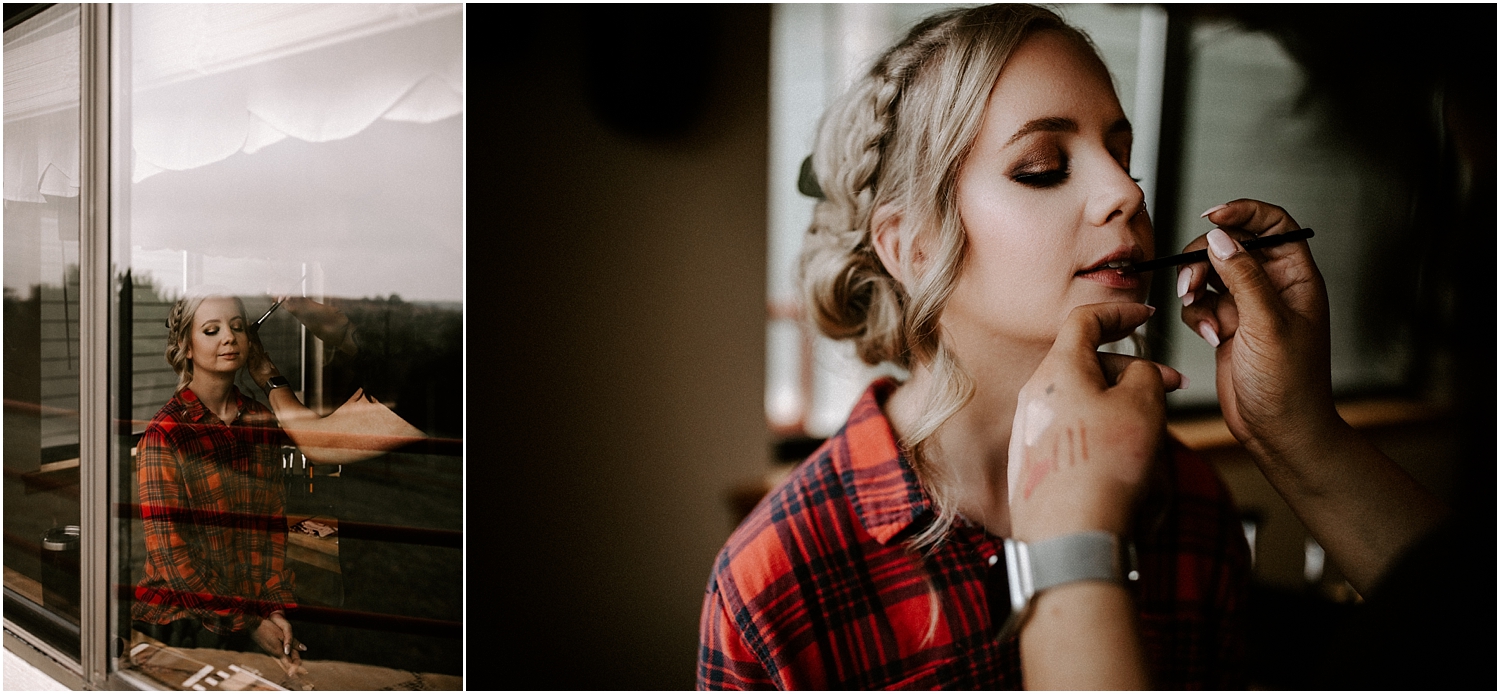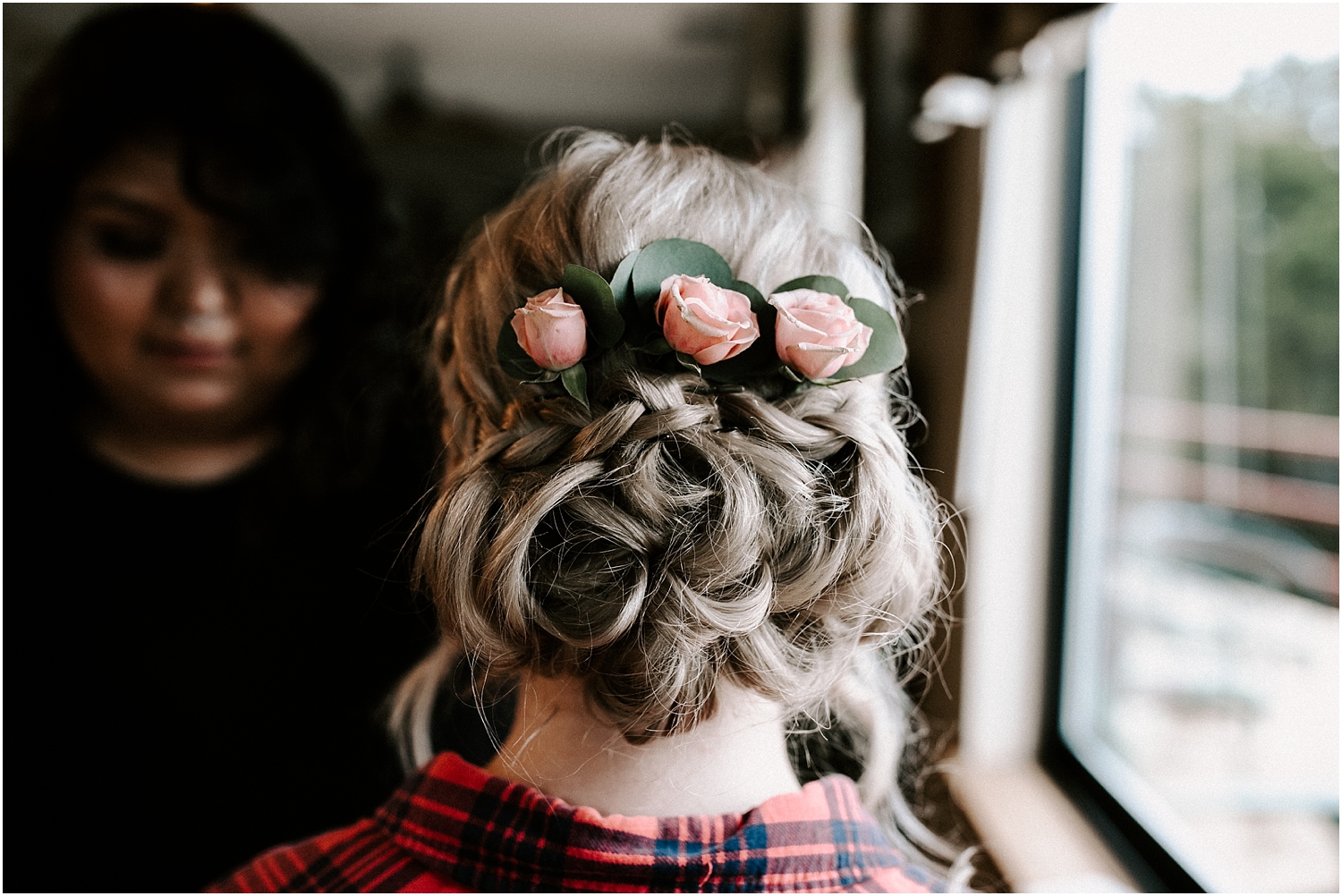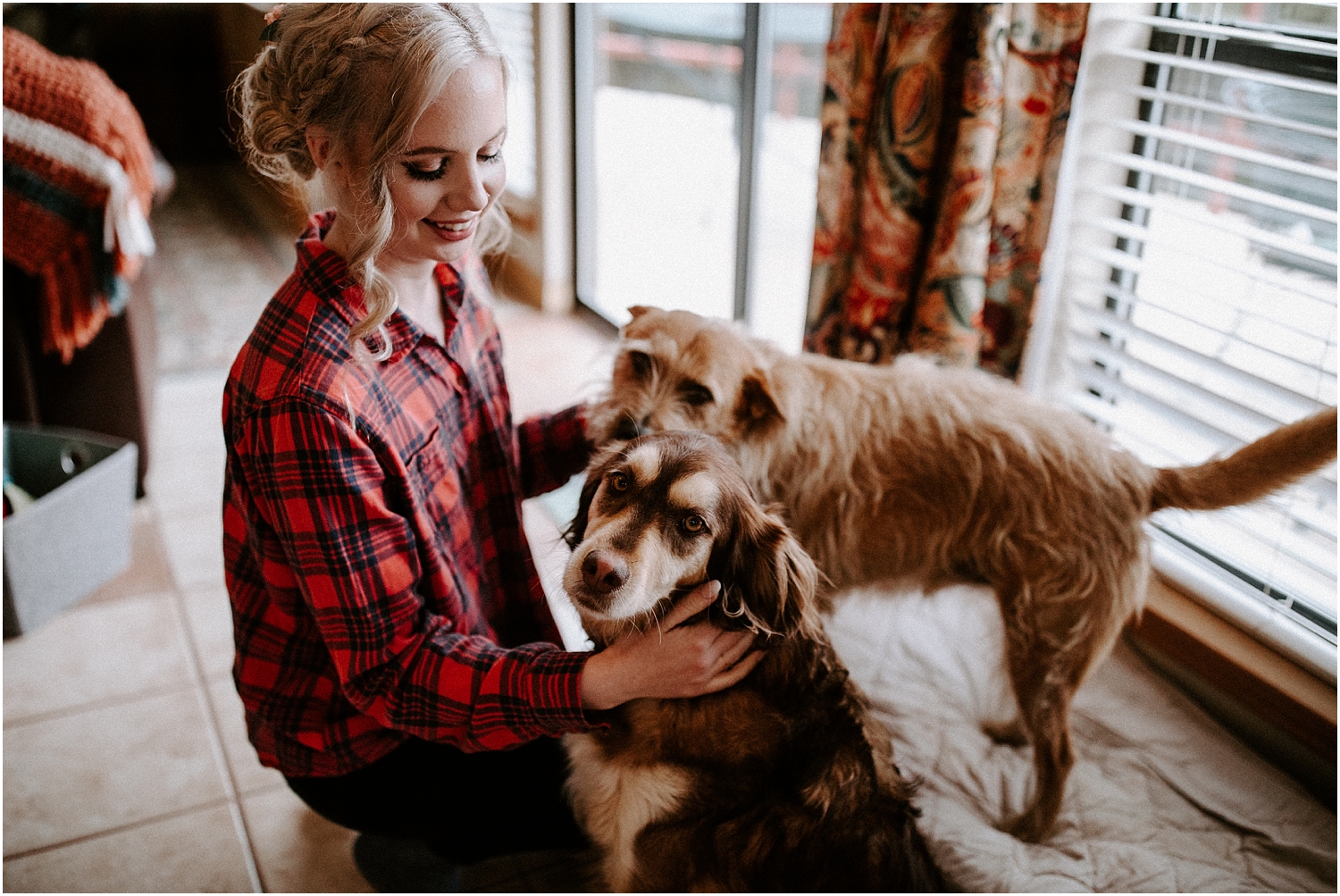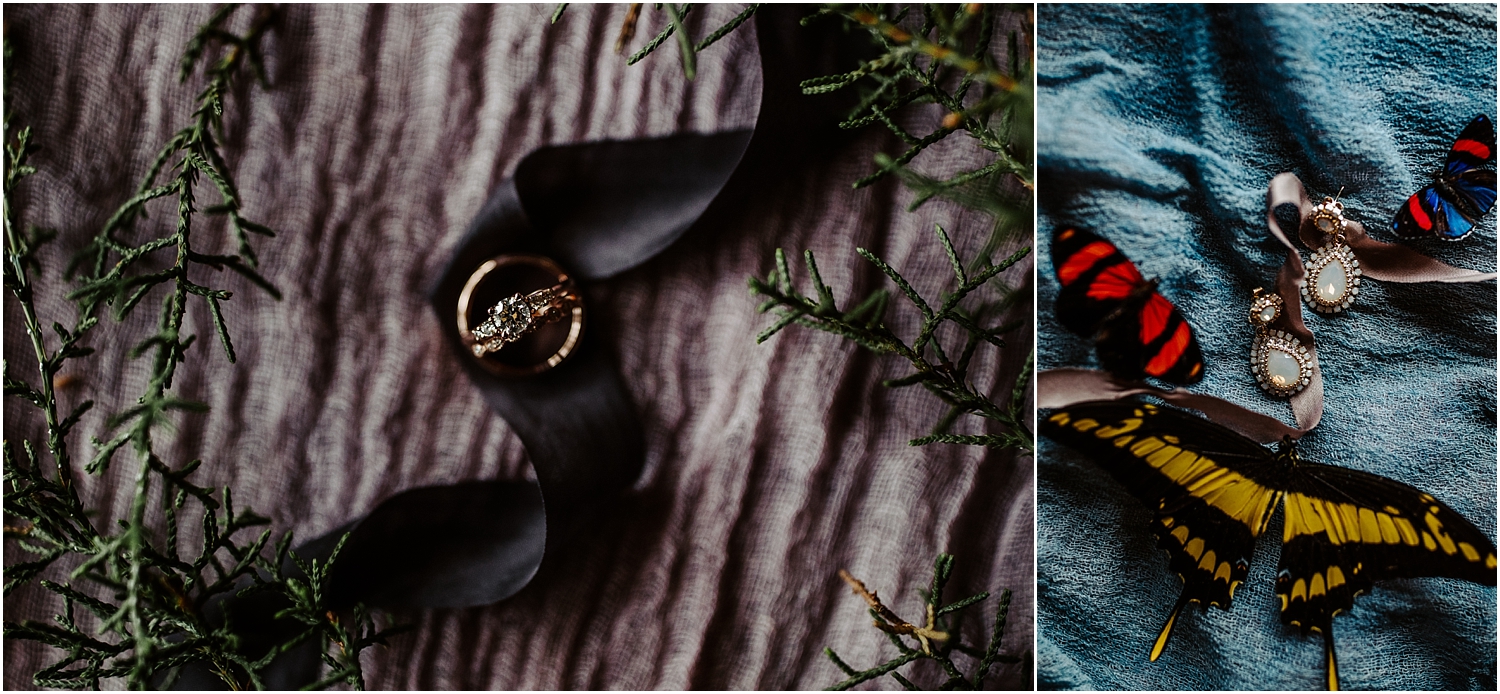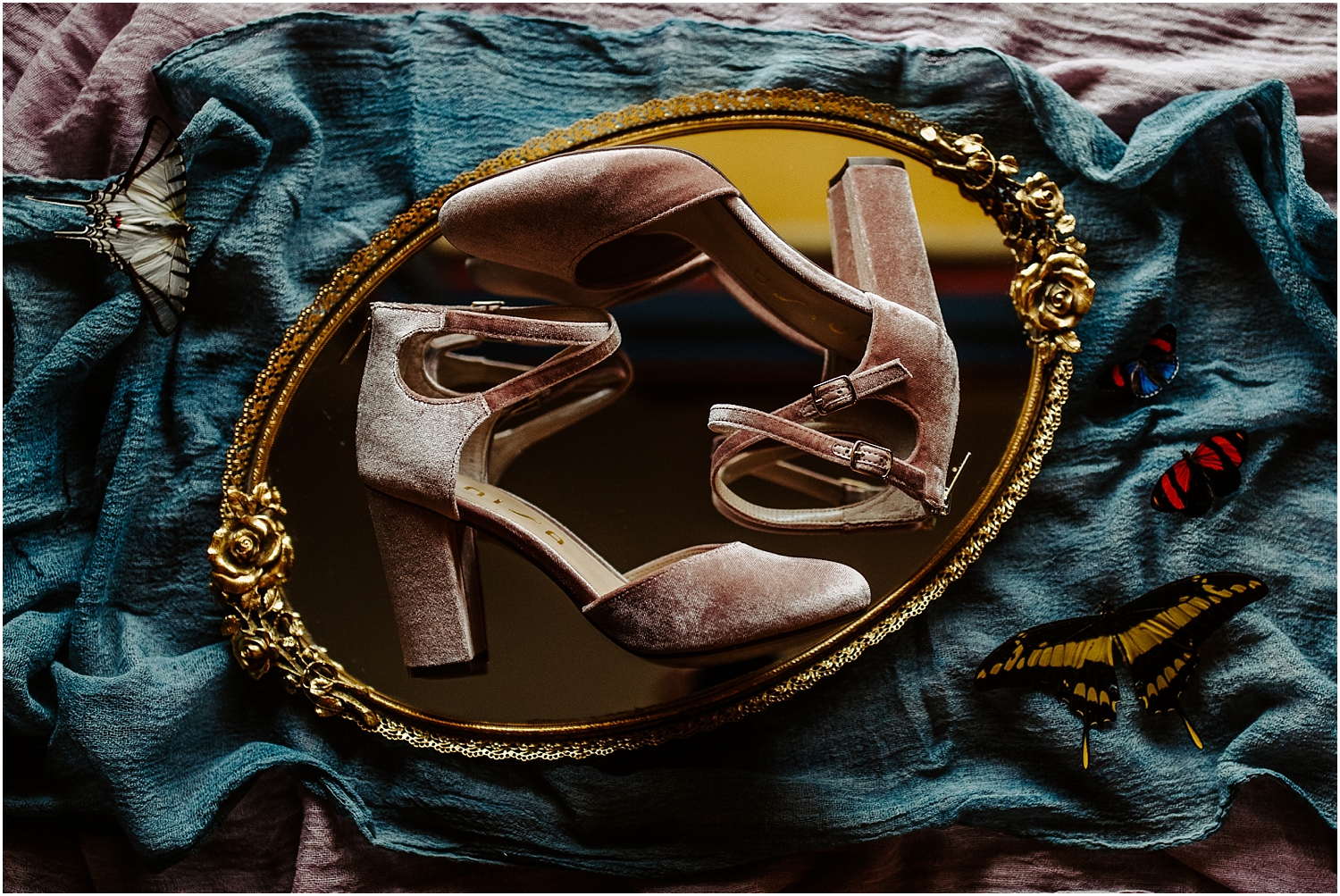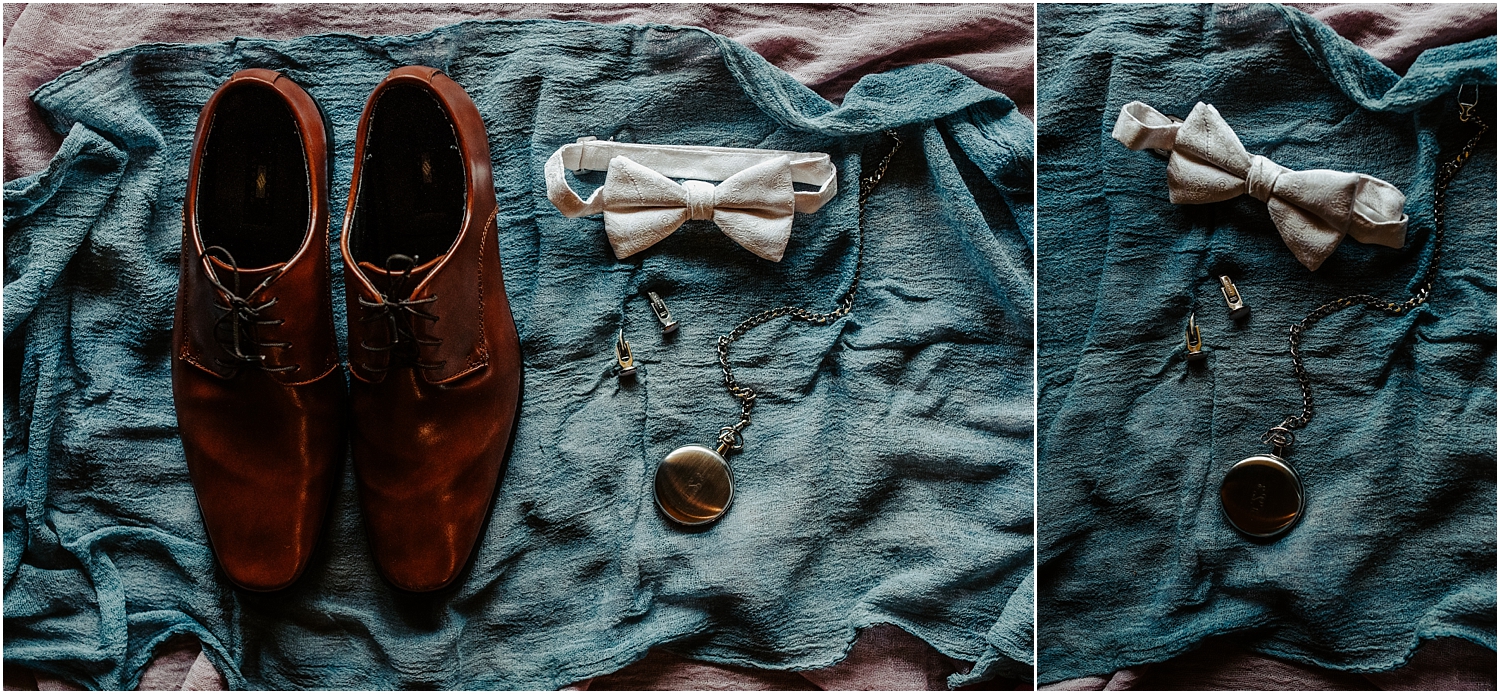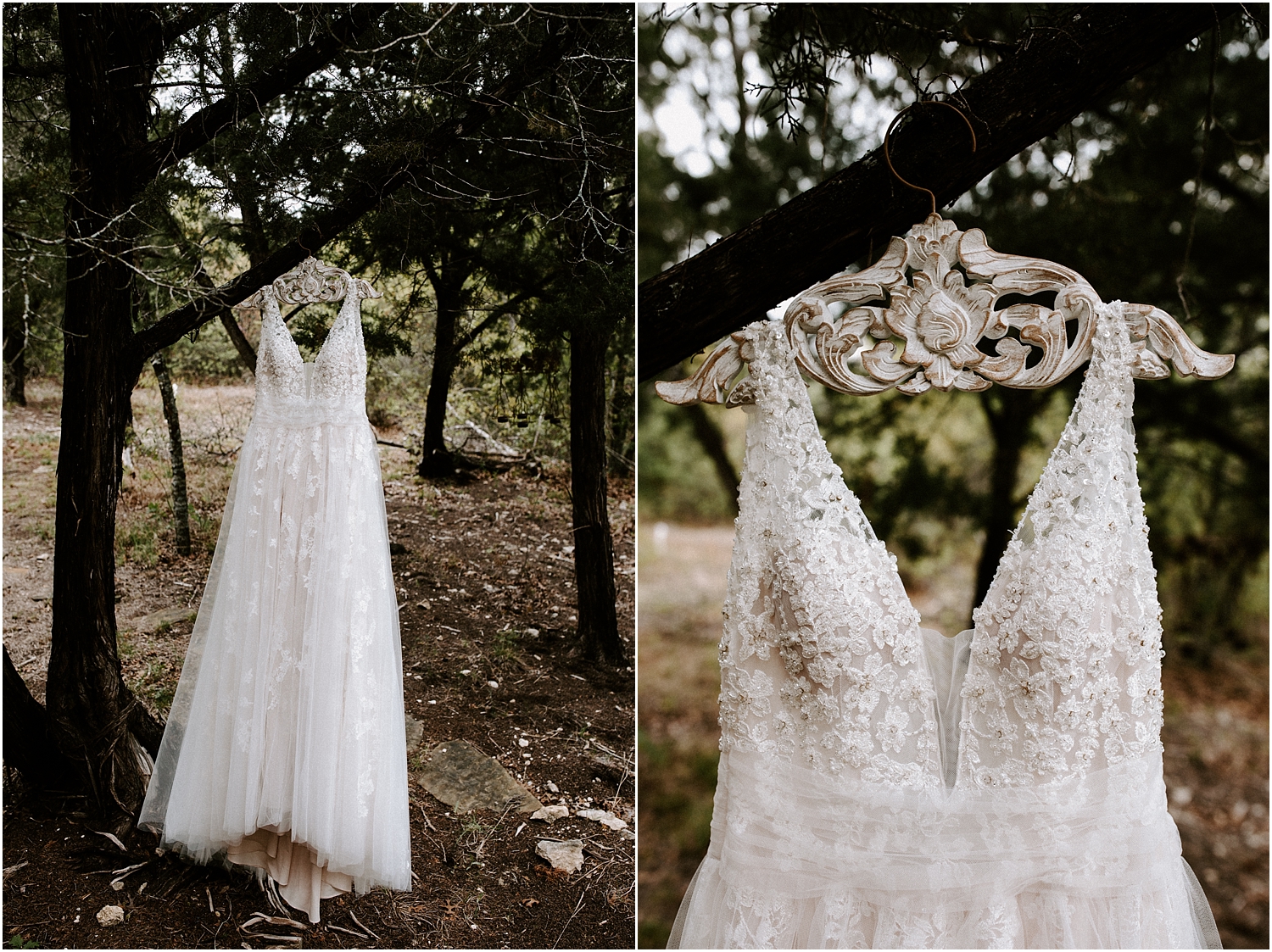 Personally, my favorite part of the day was the fact that Lily and Davis got ready together. It was such an incredible and such a calm and intimate time they got to spend with one another.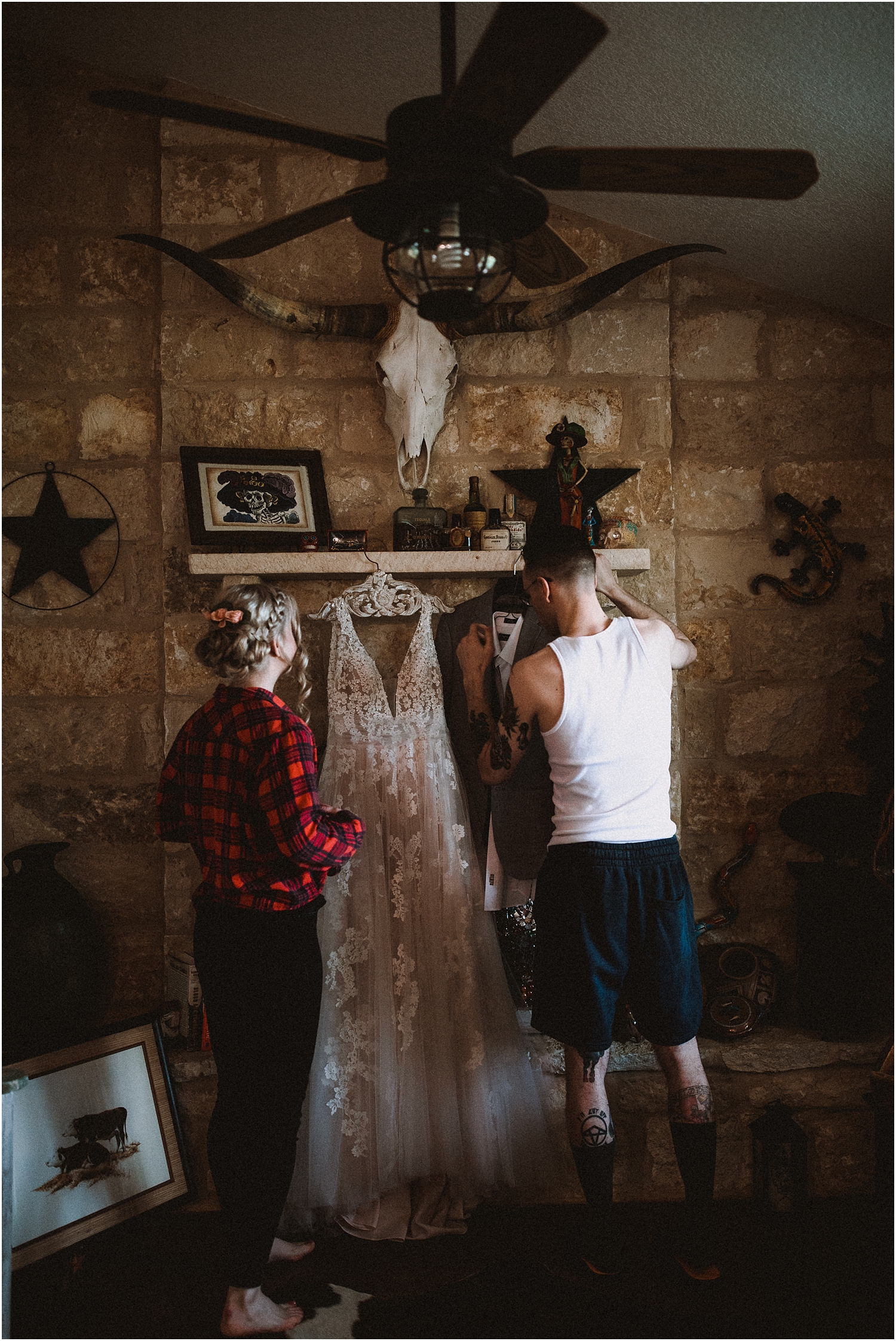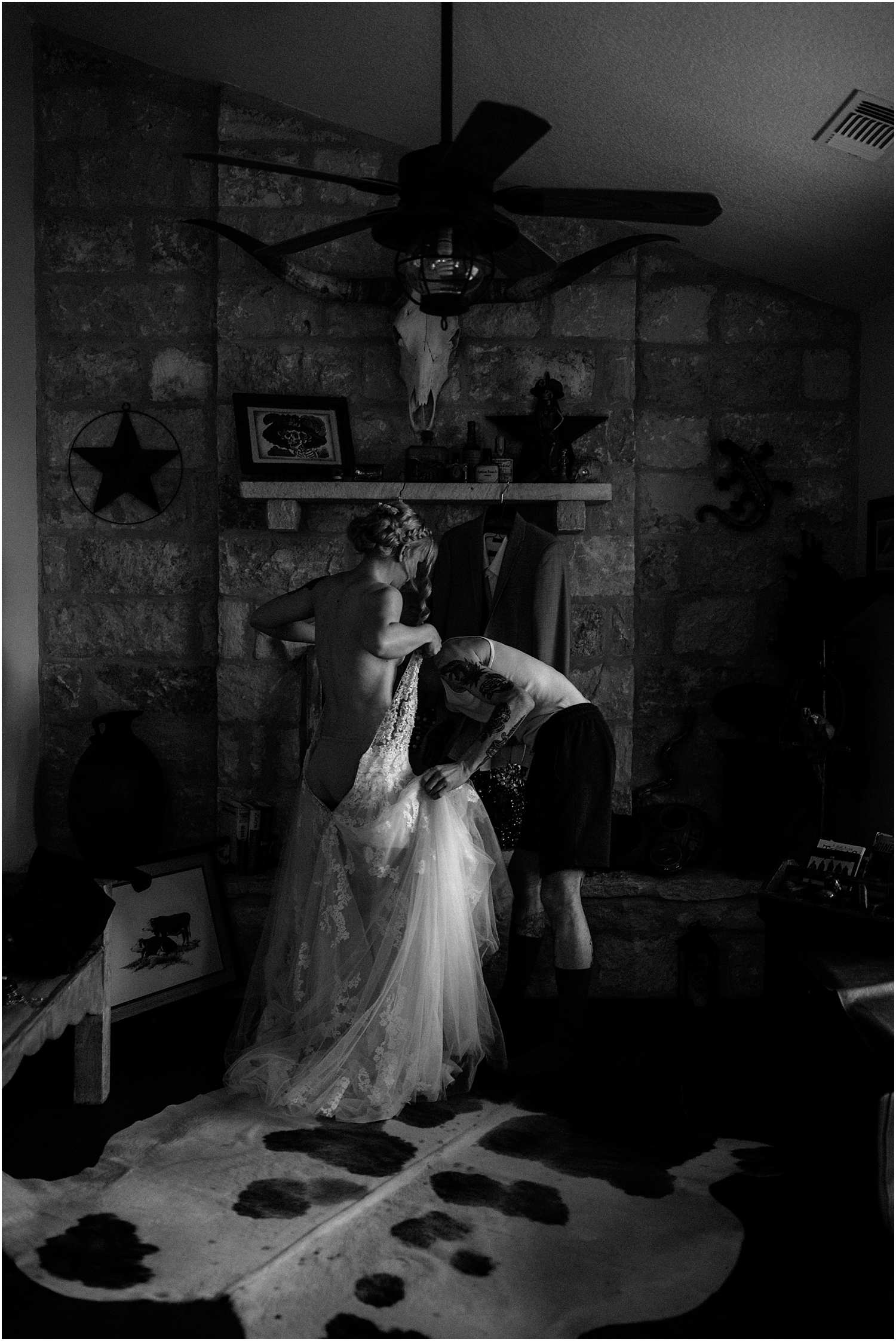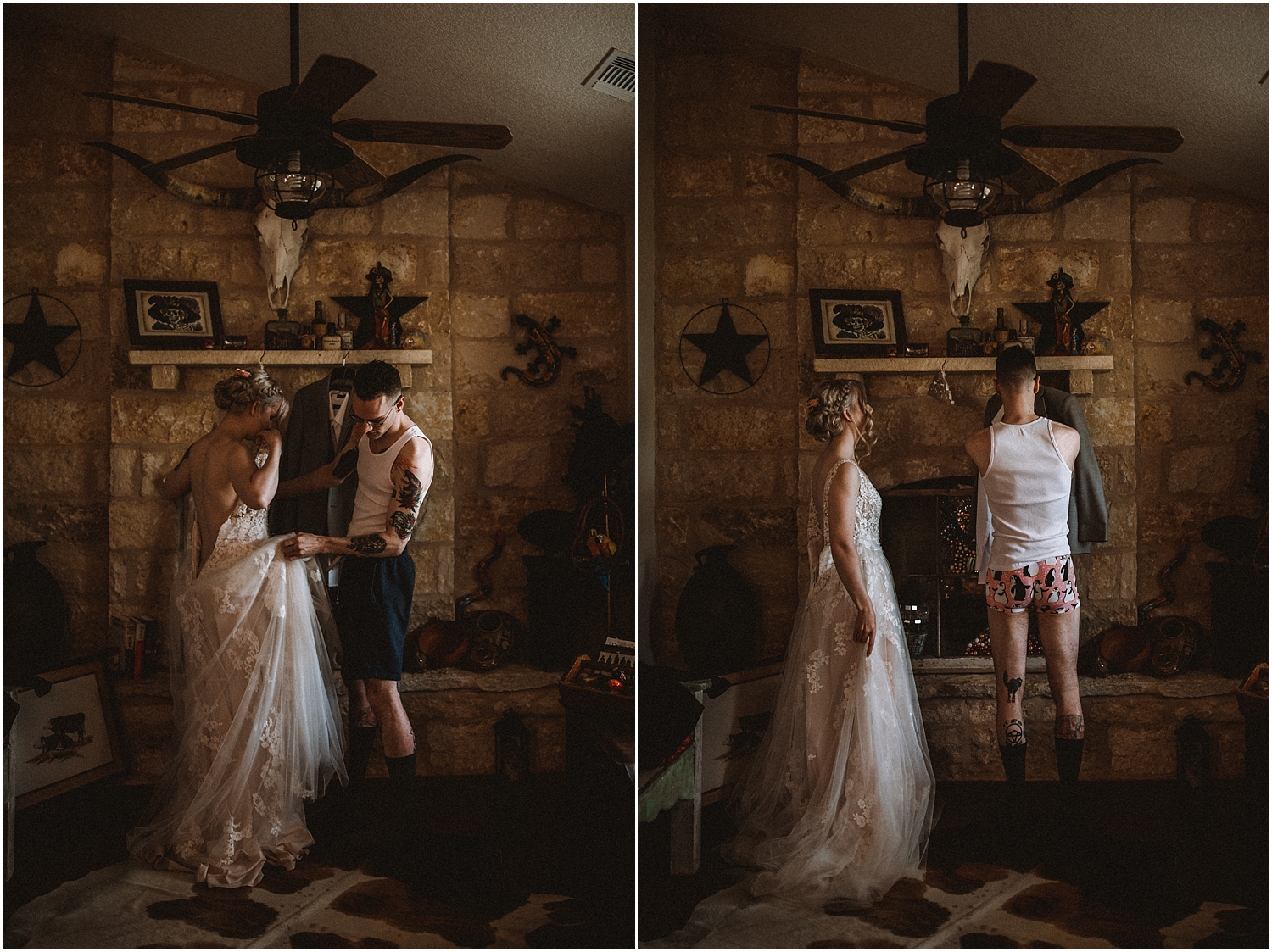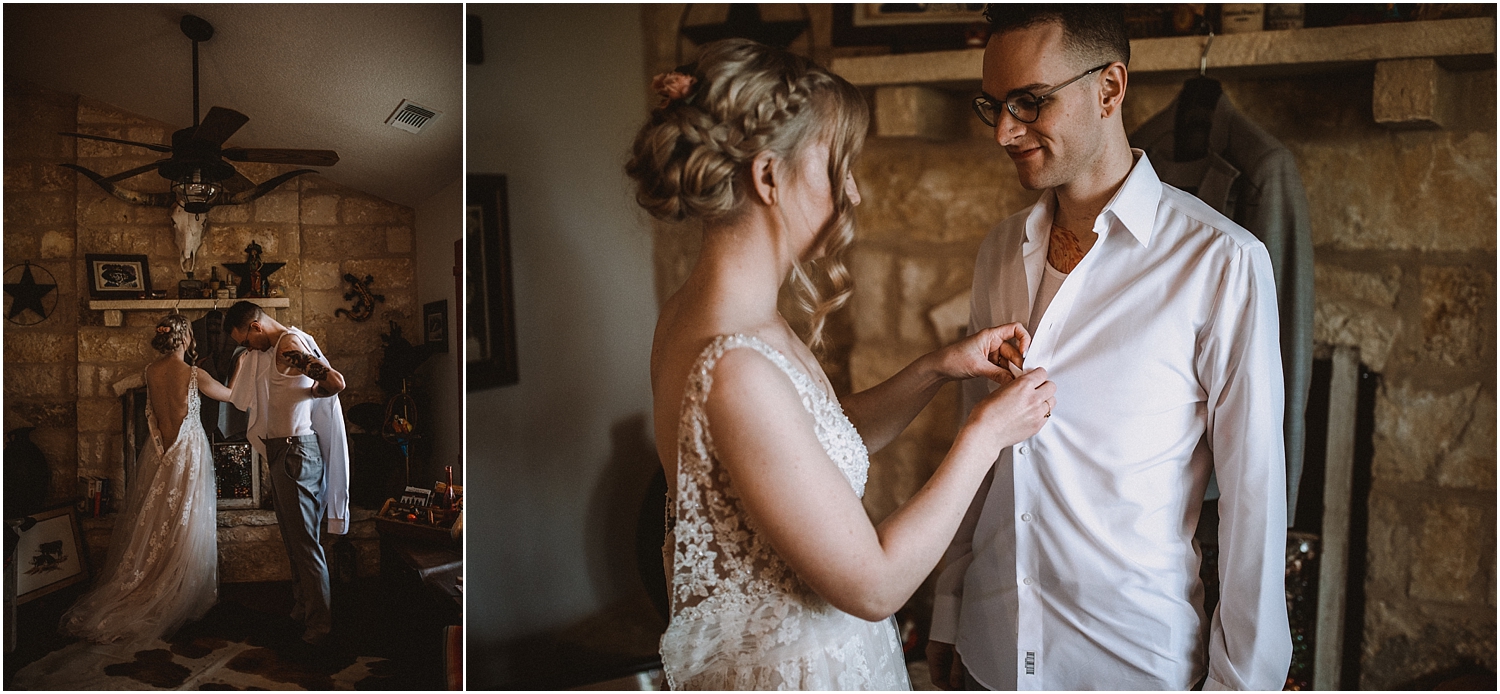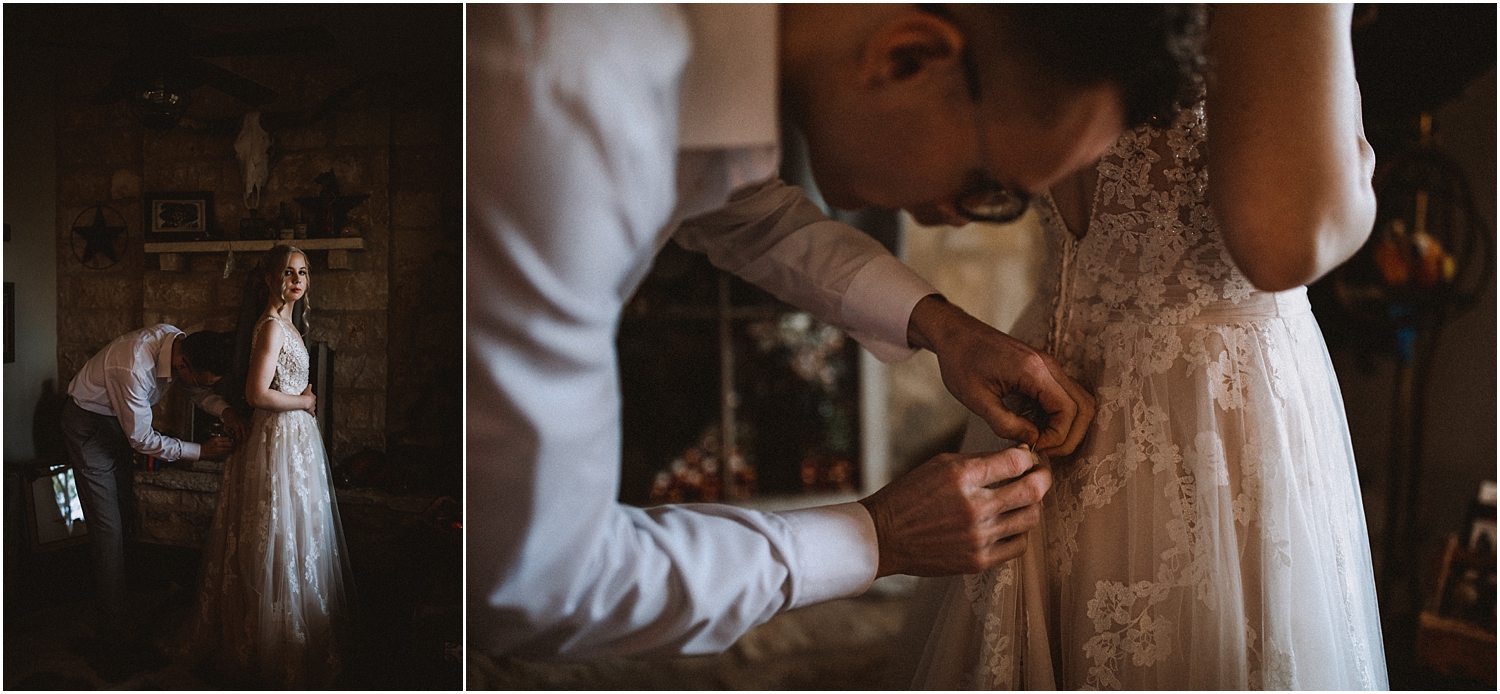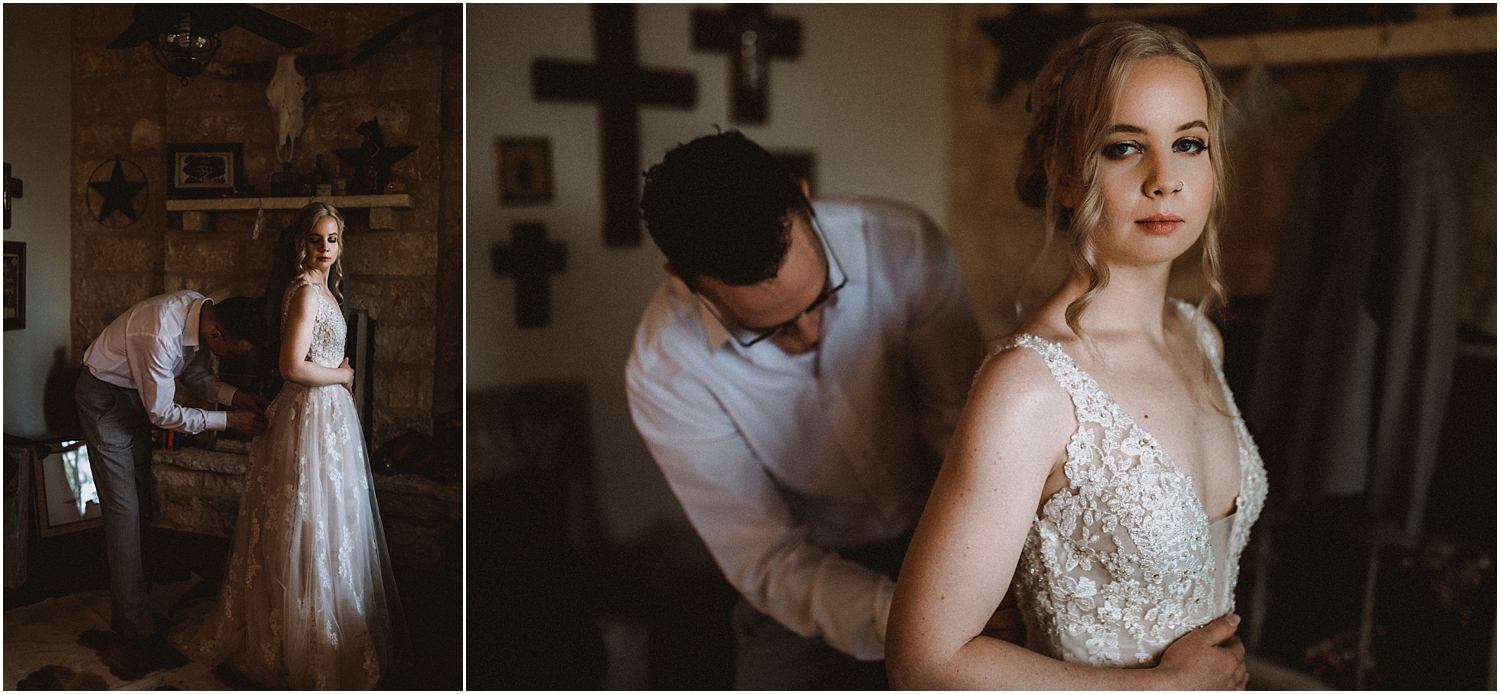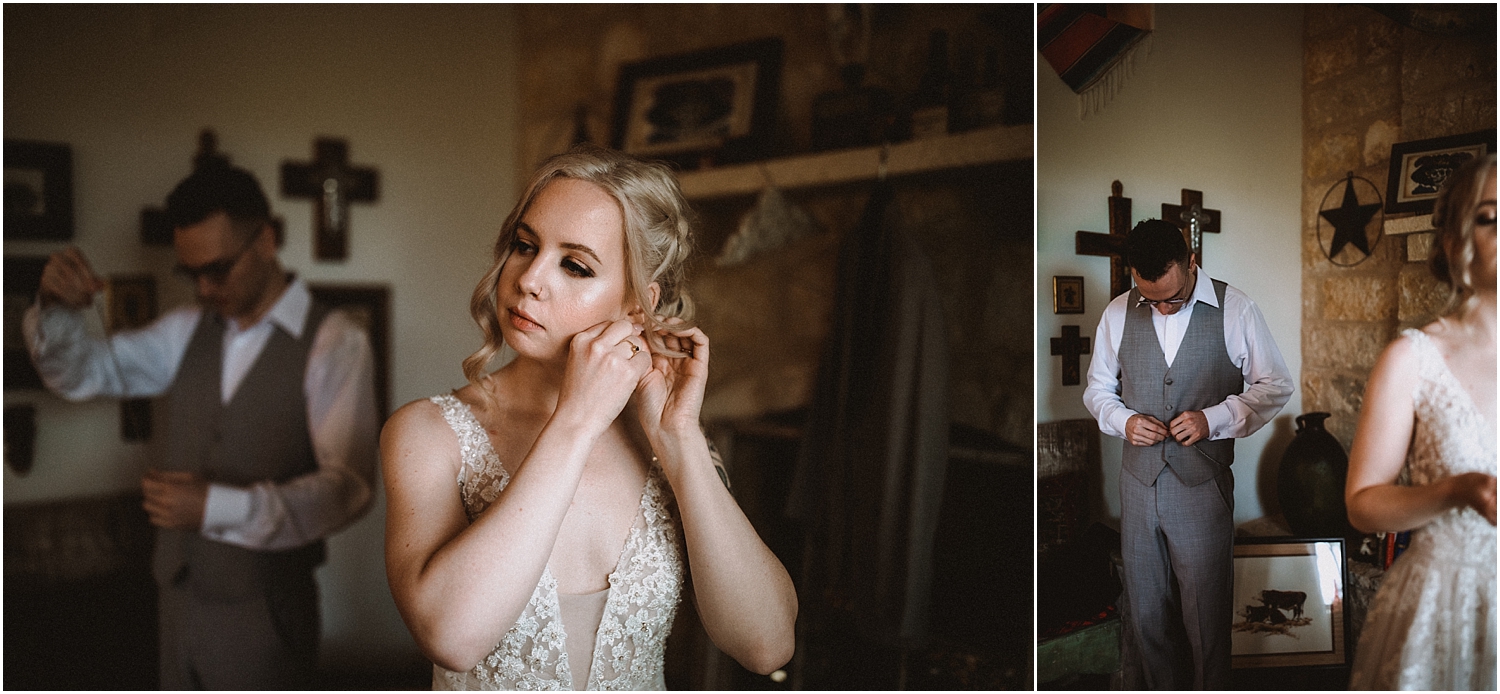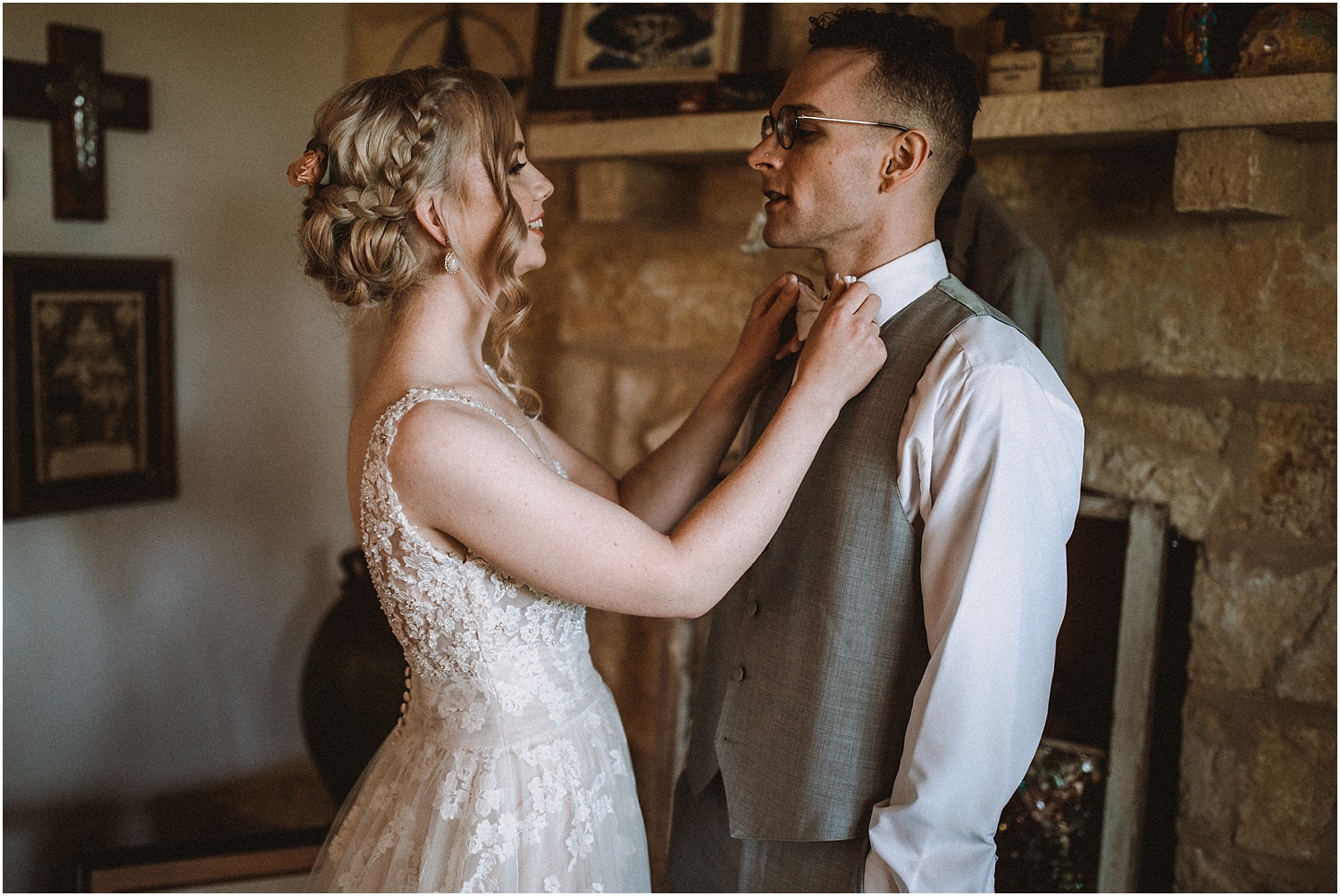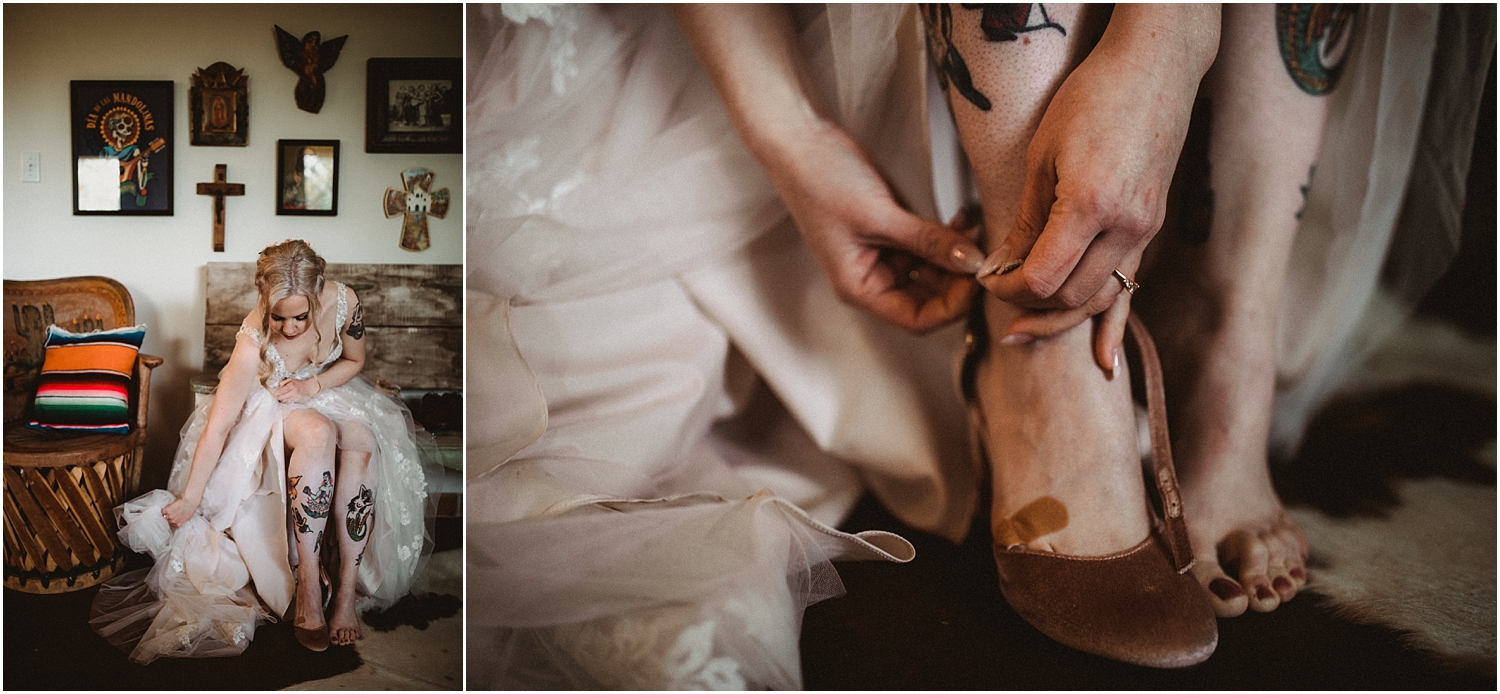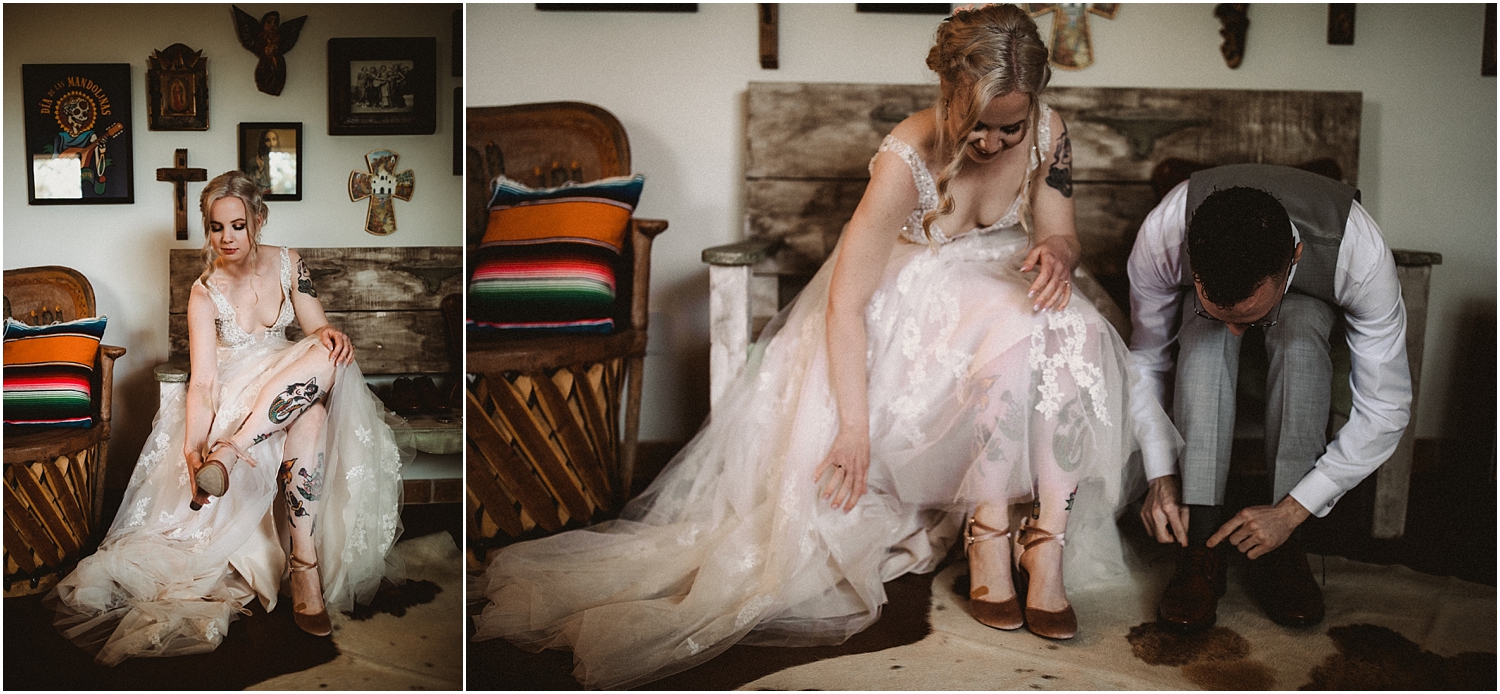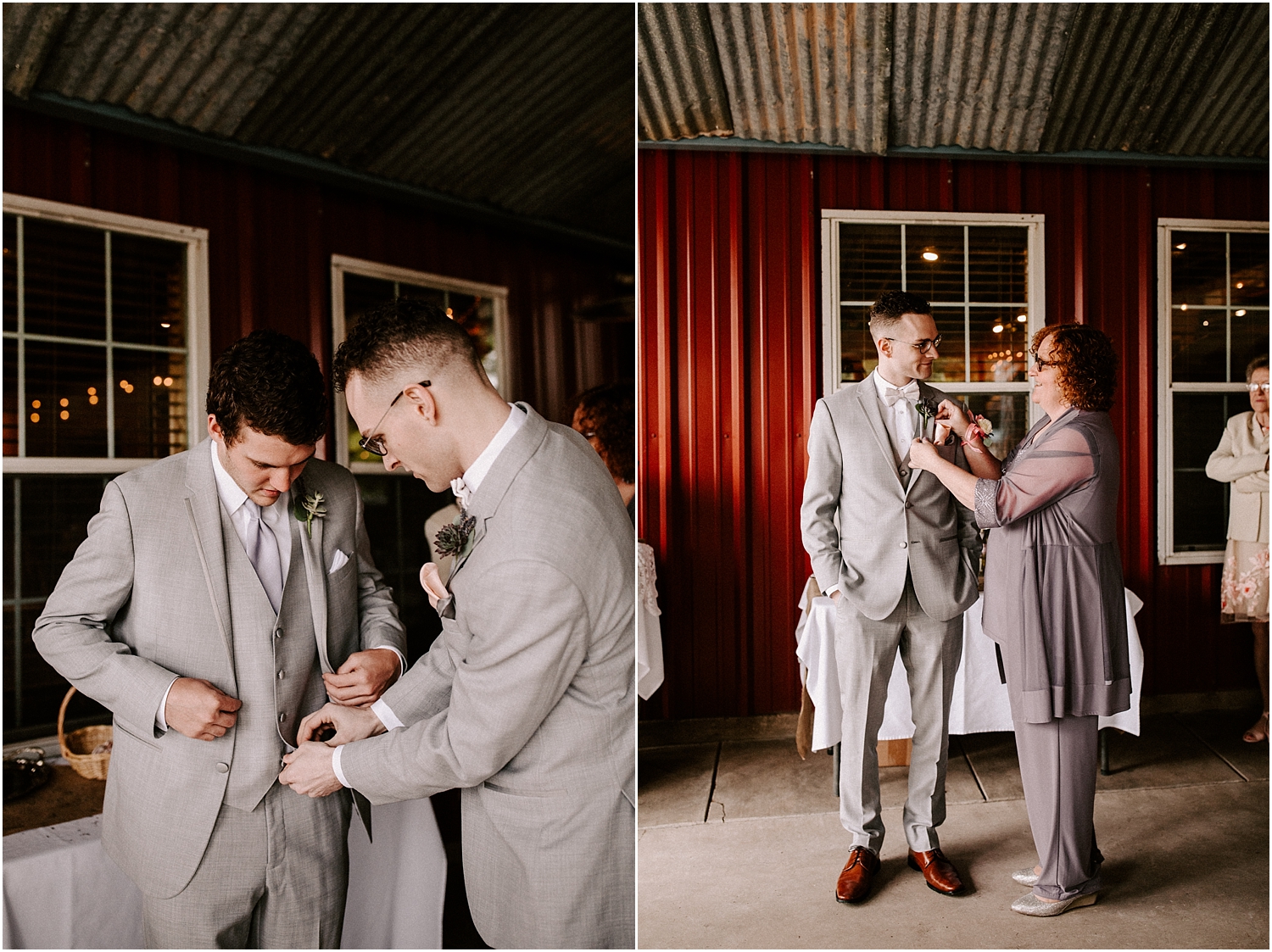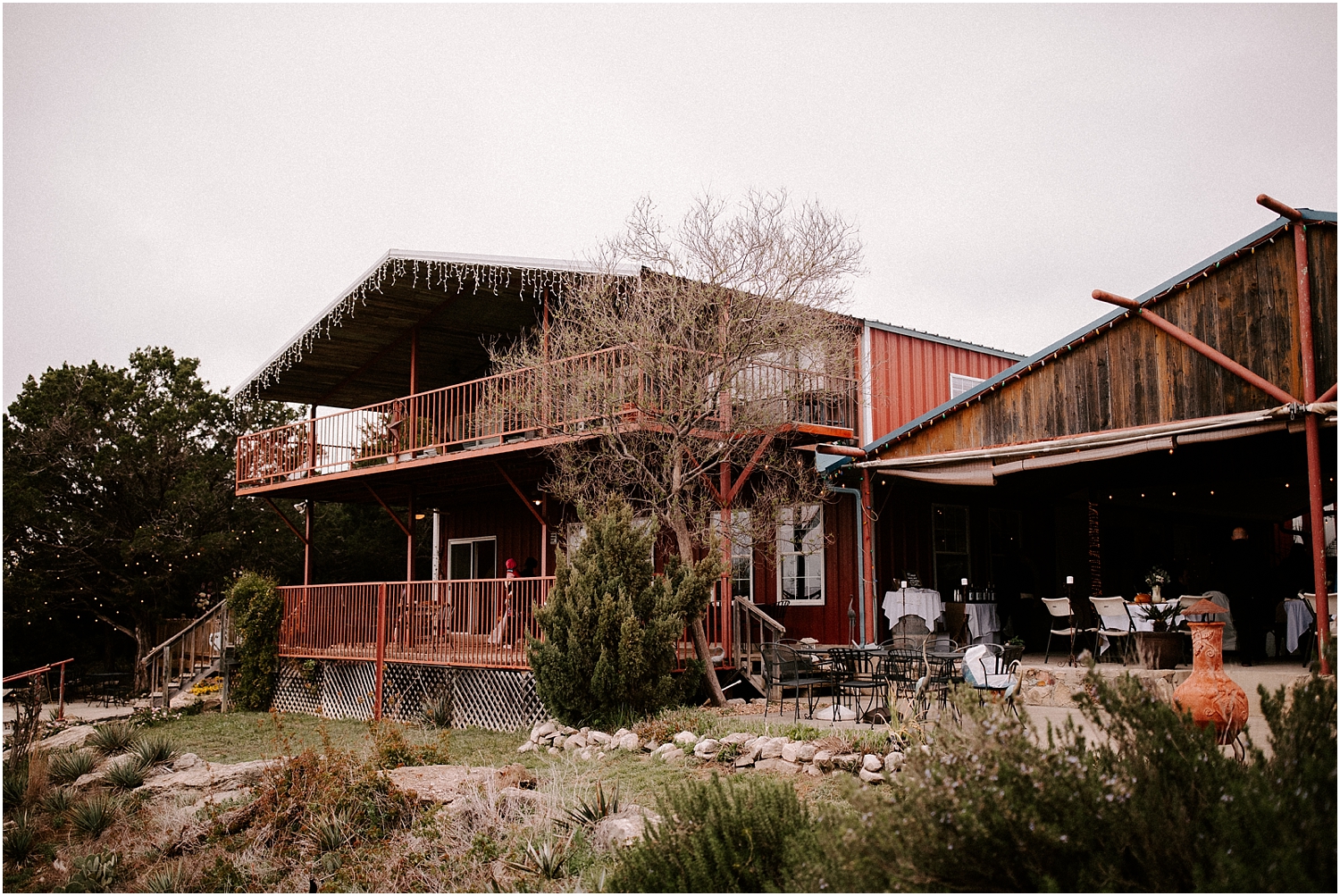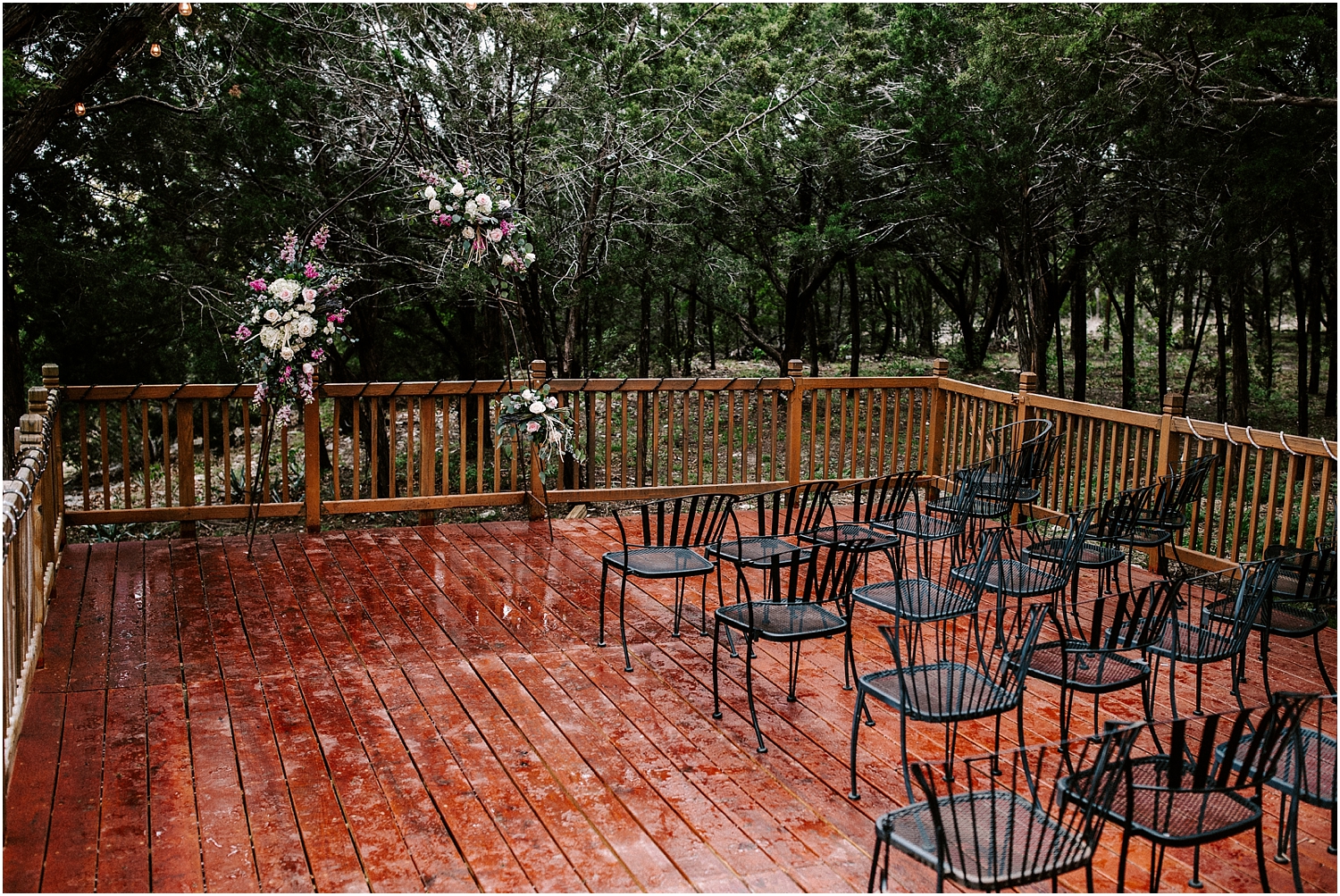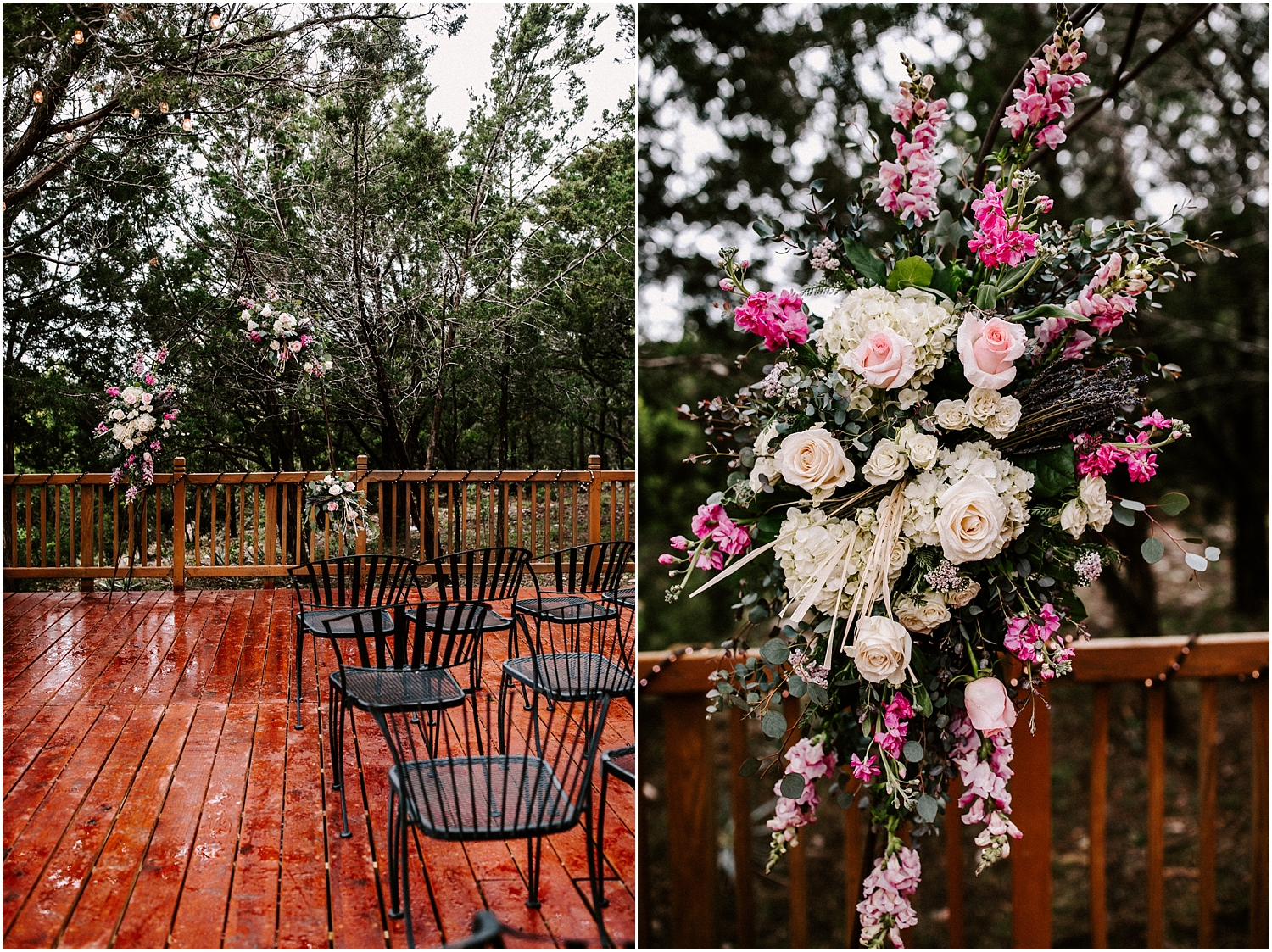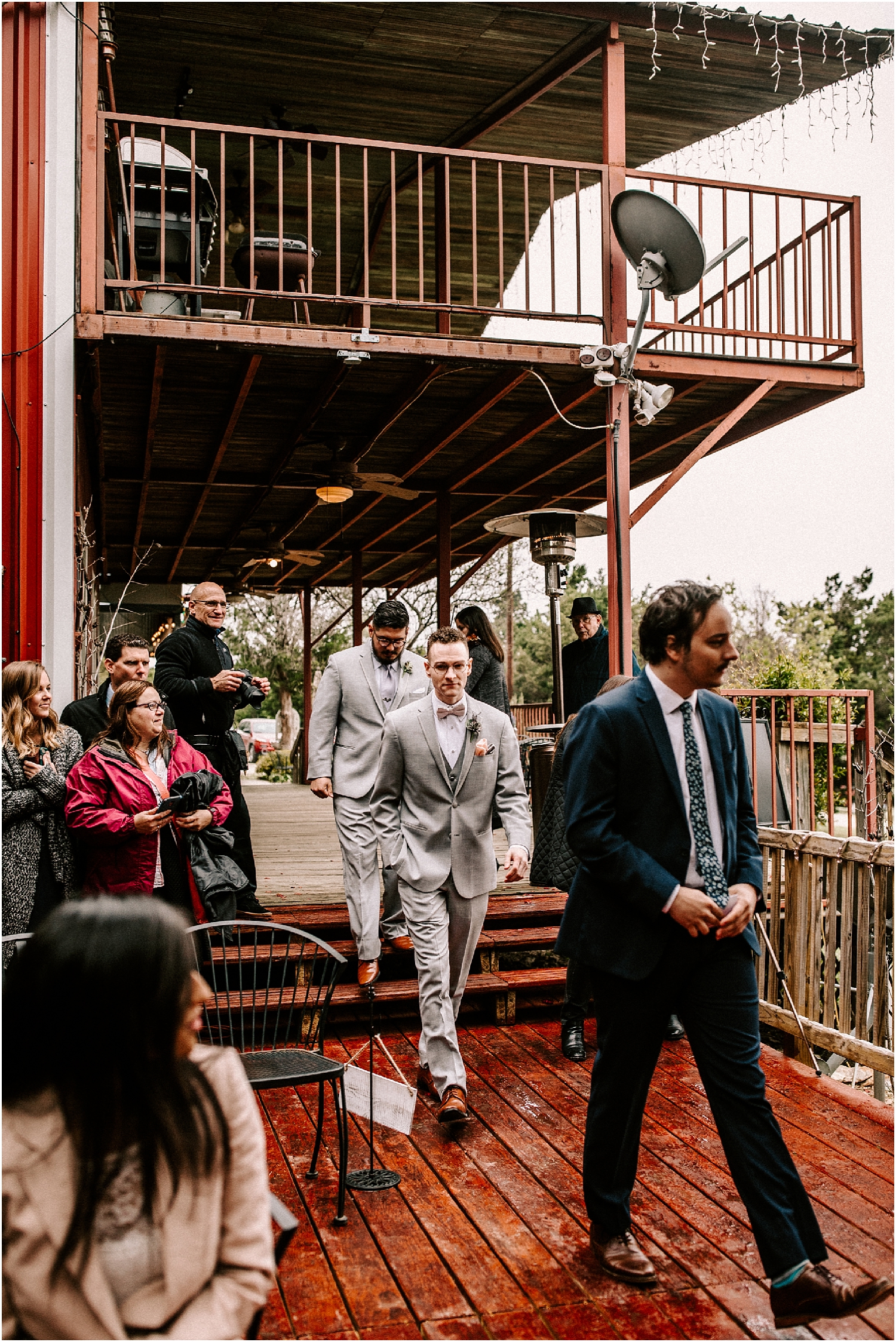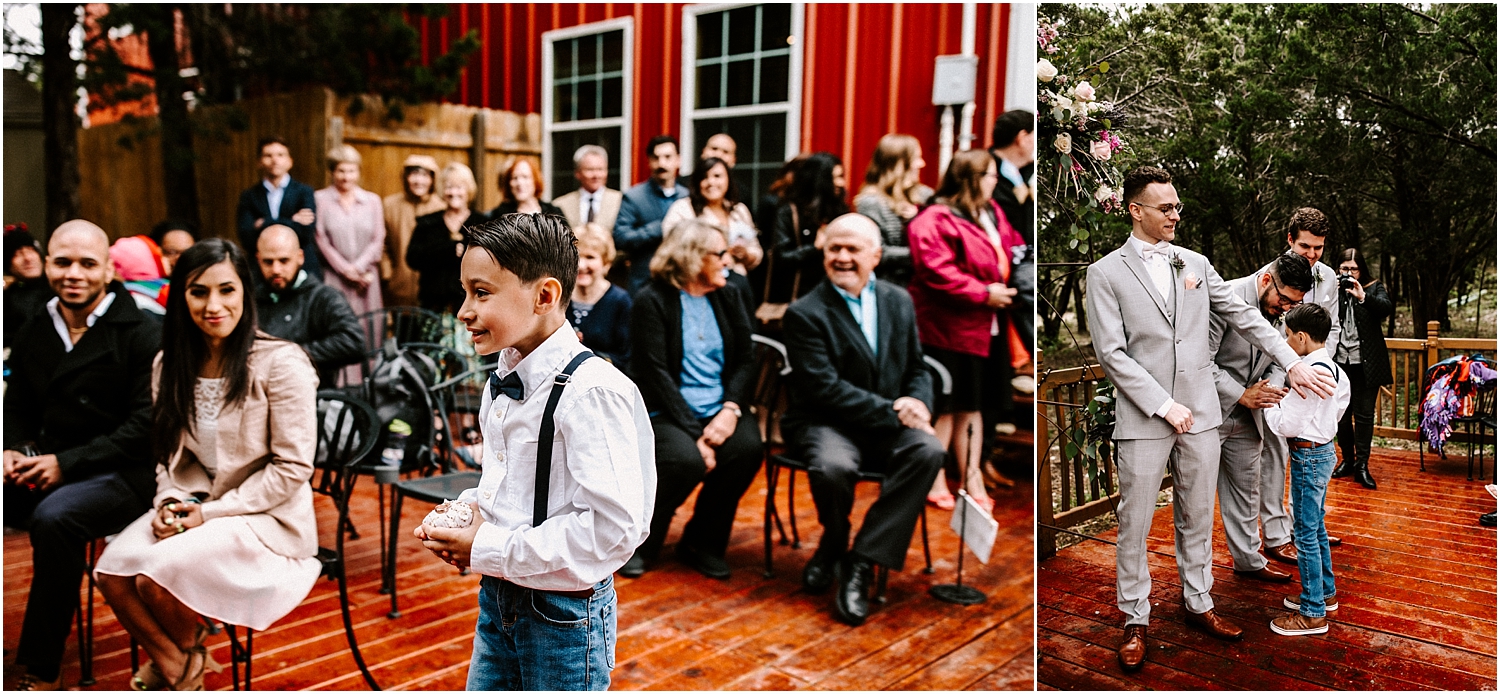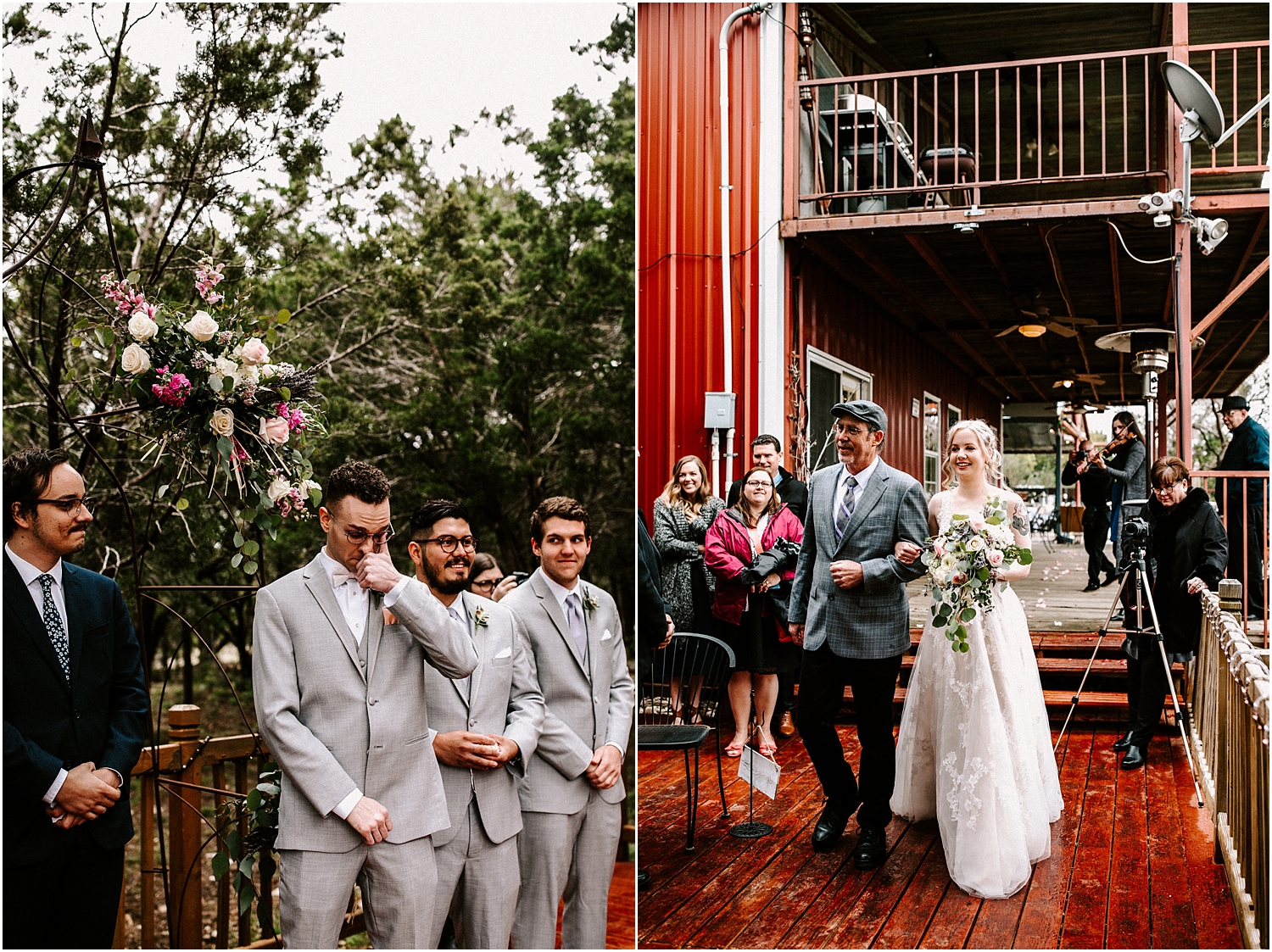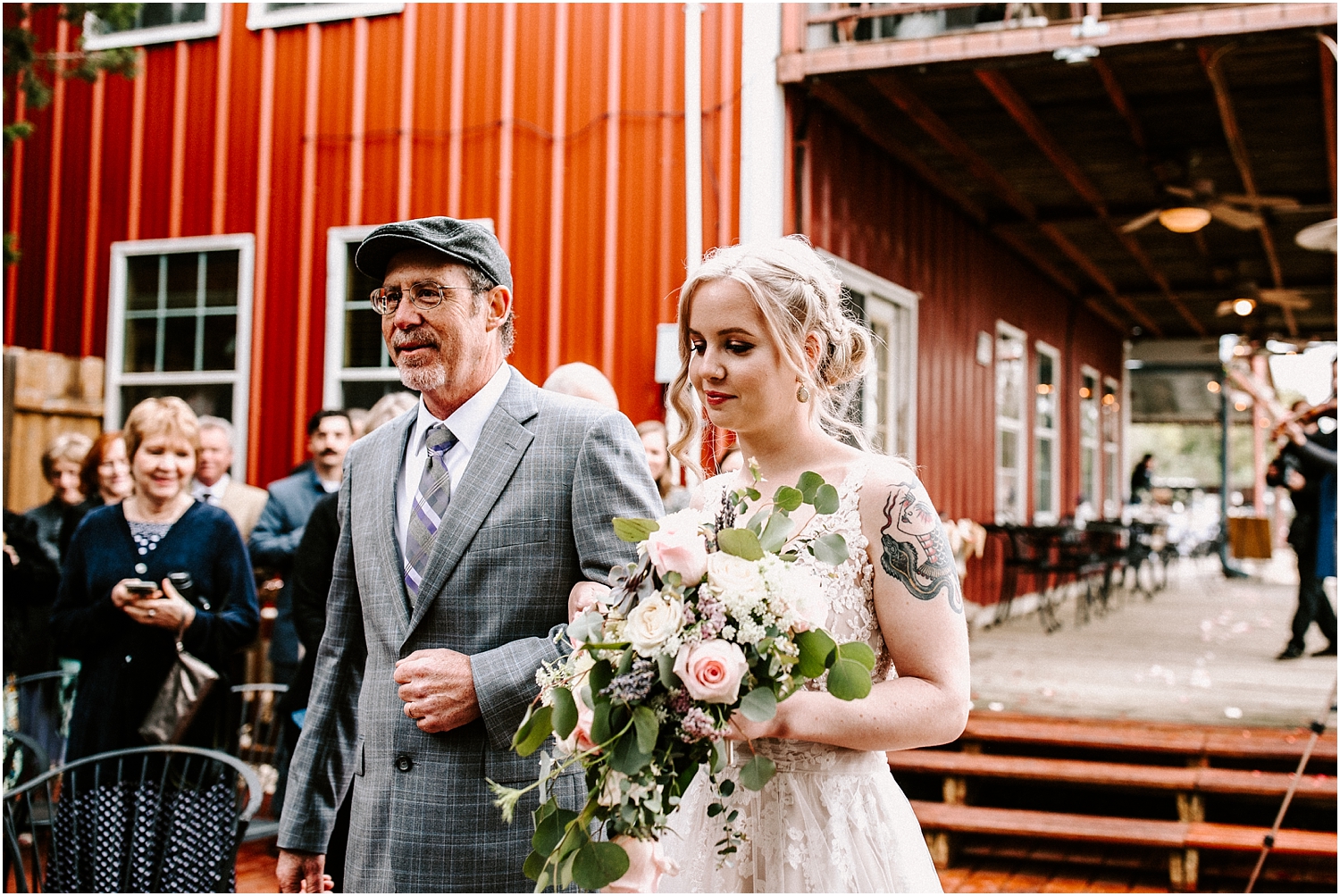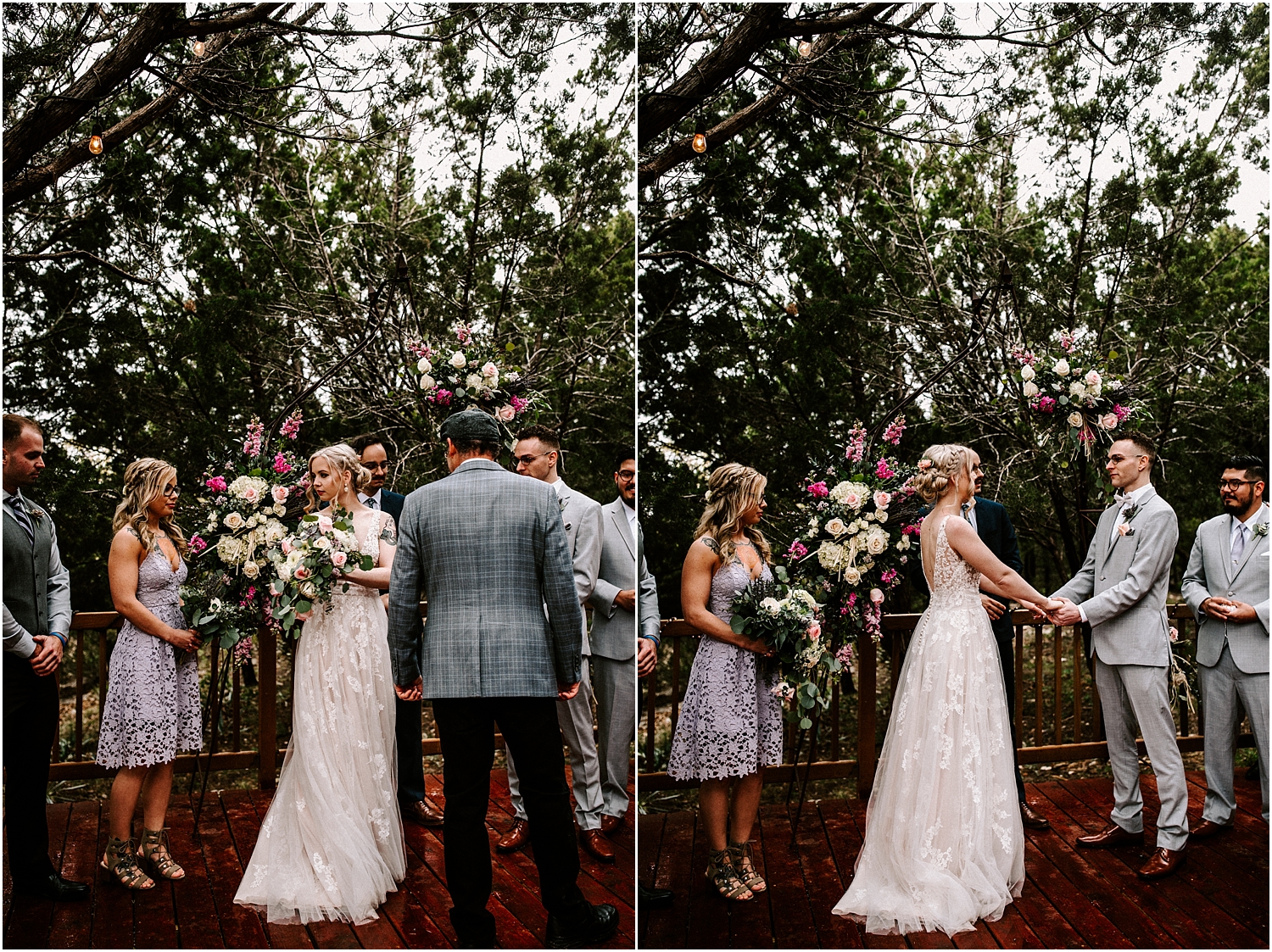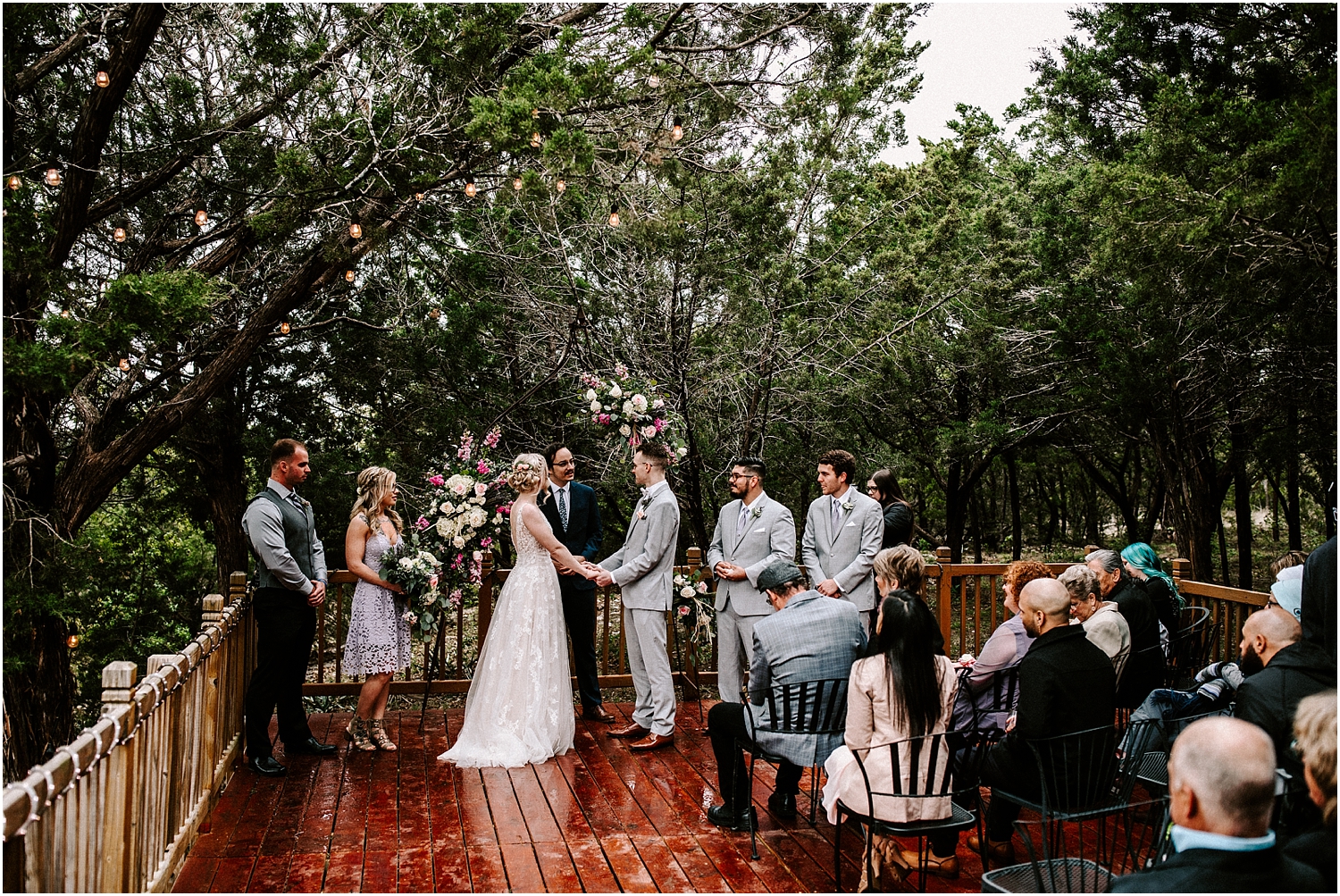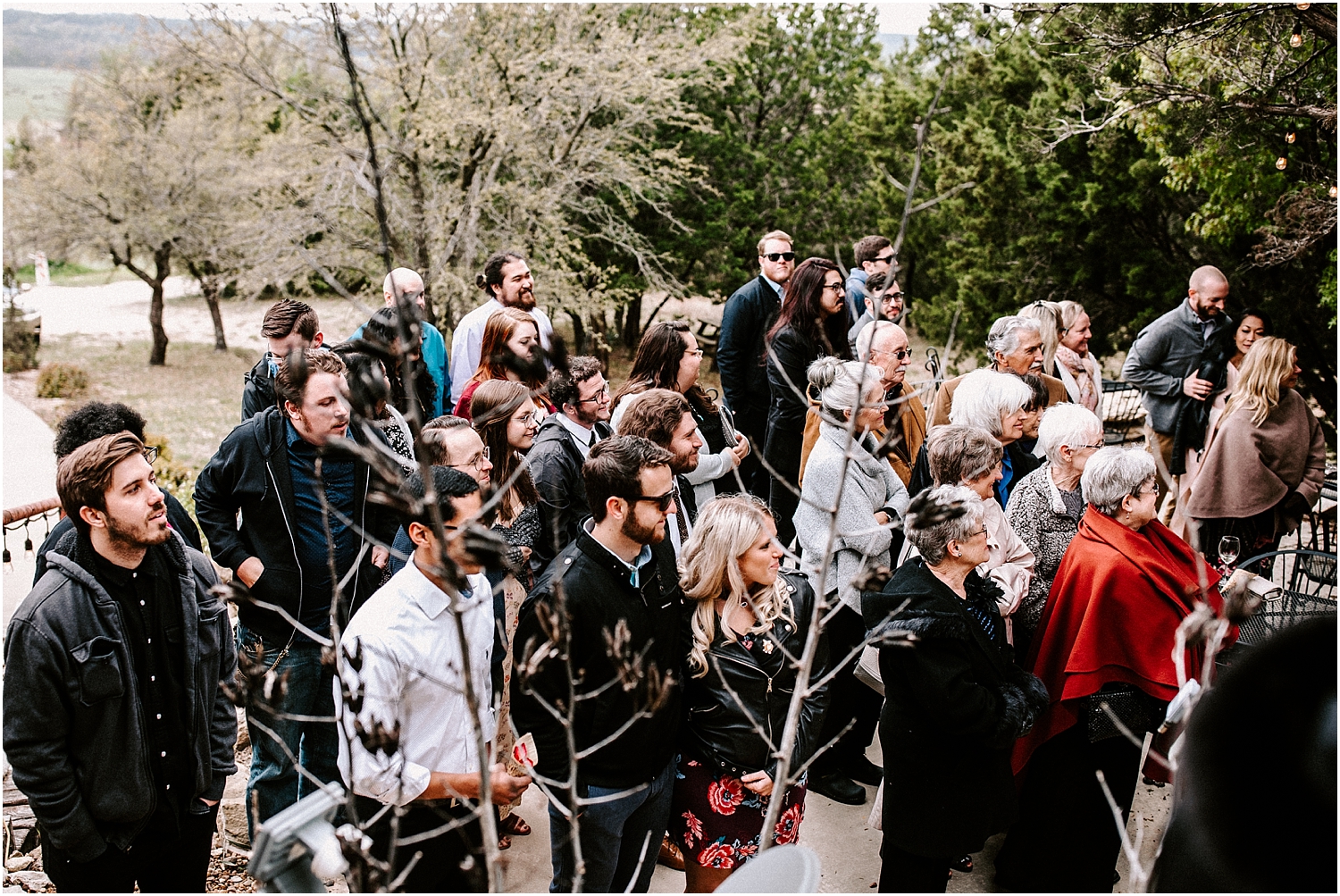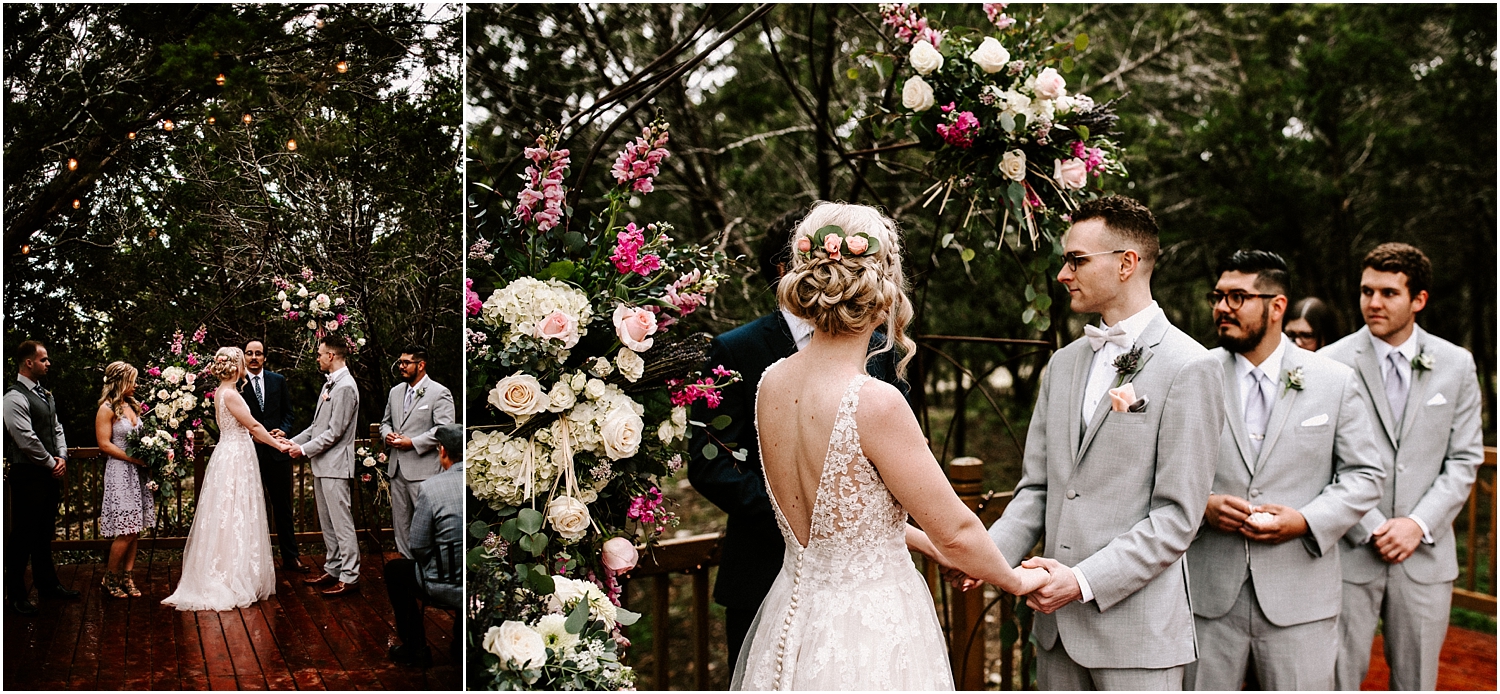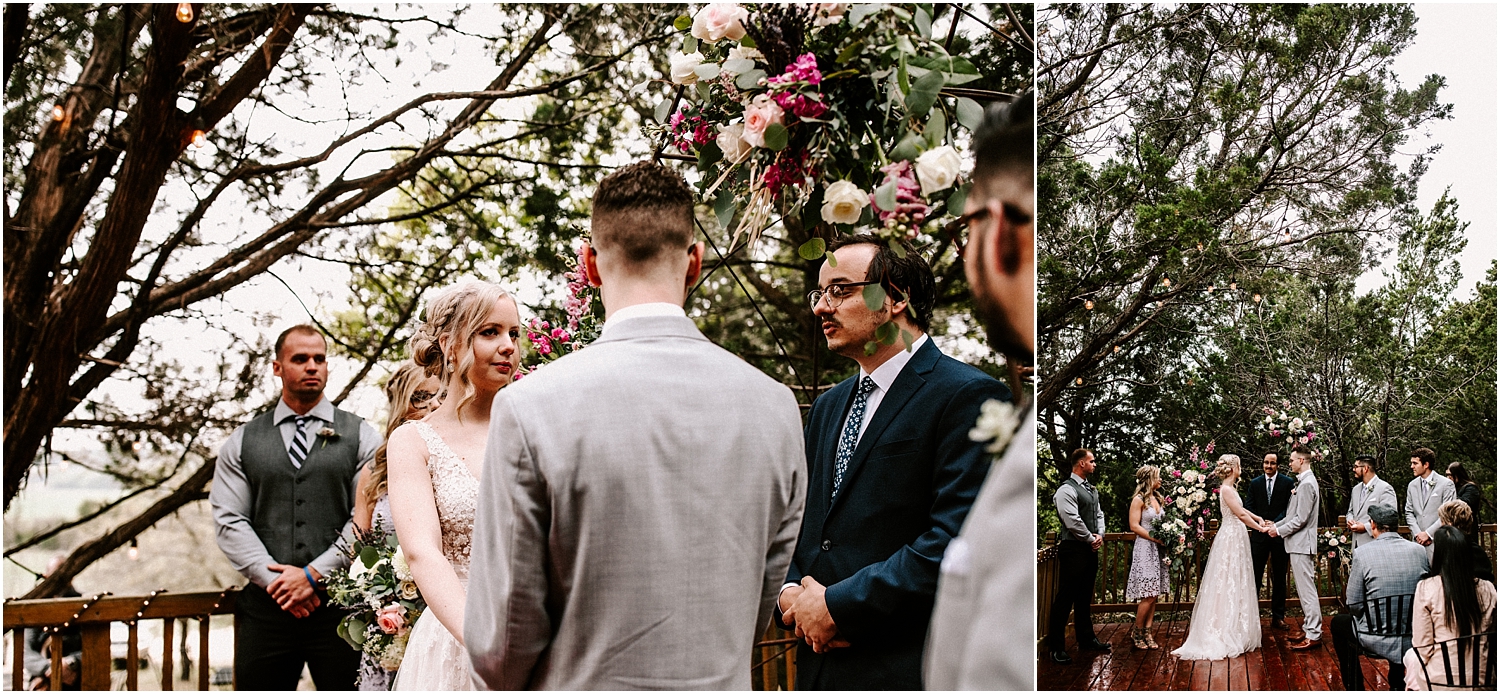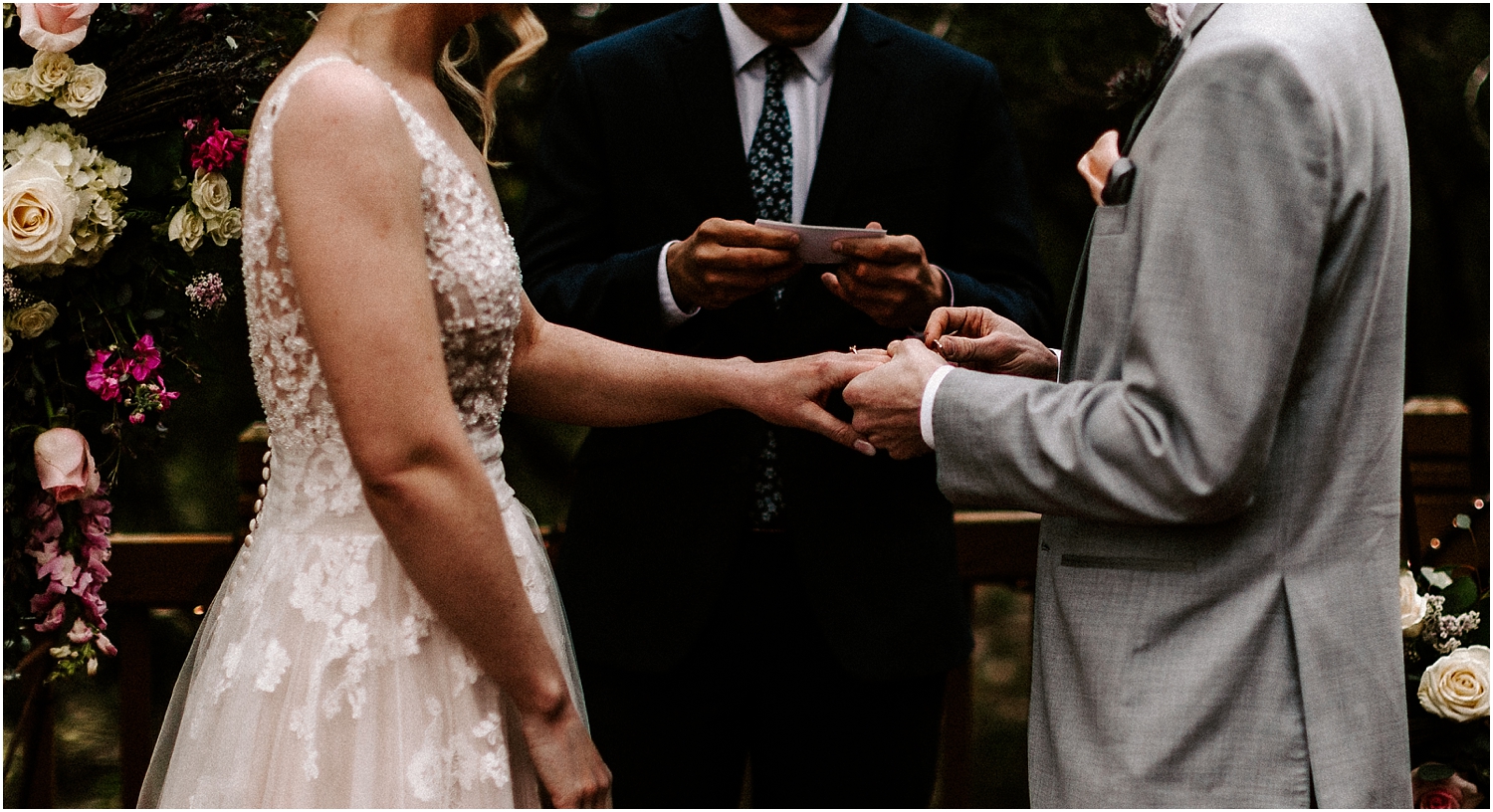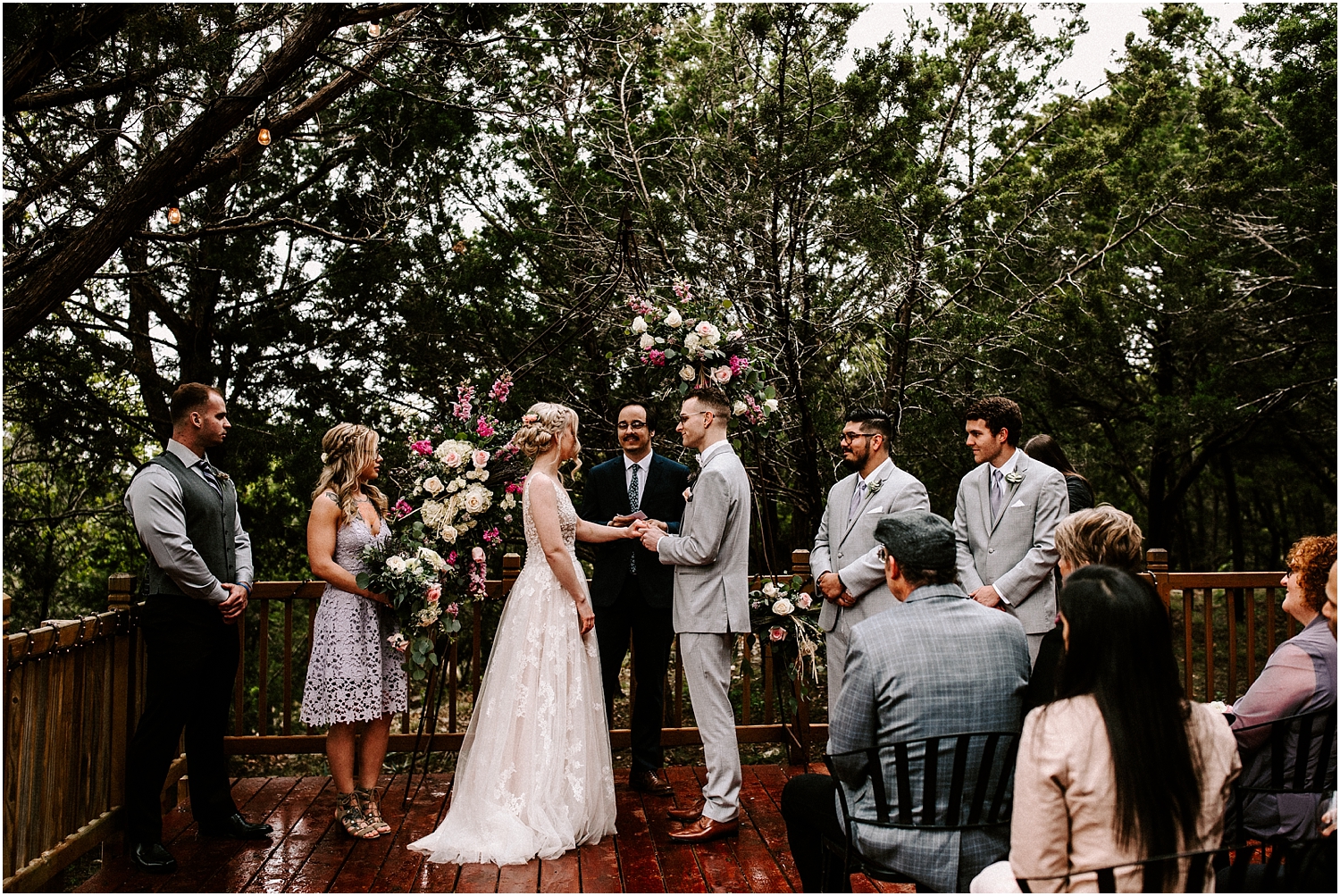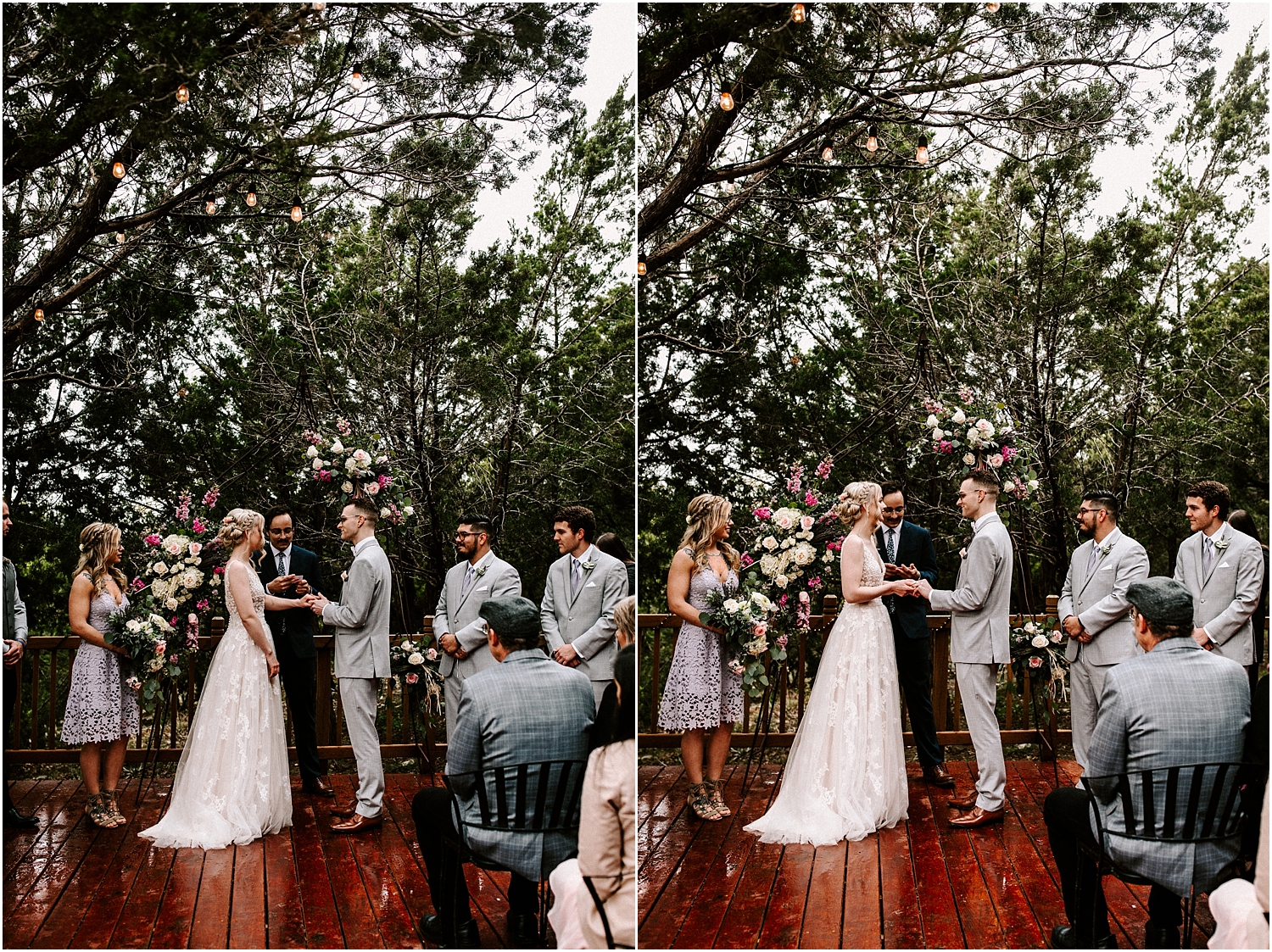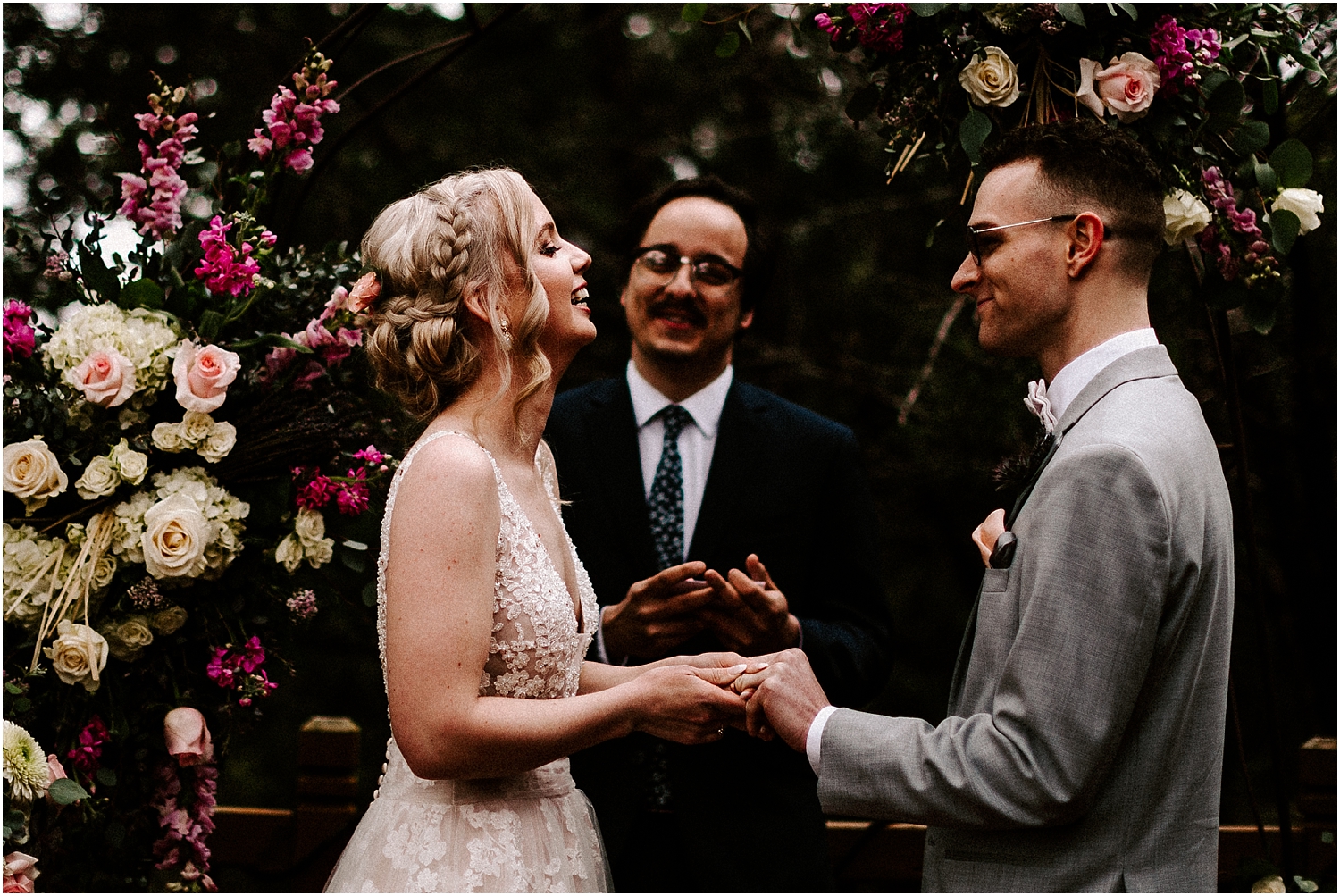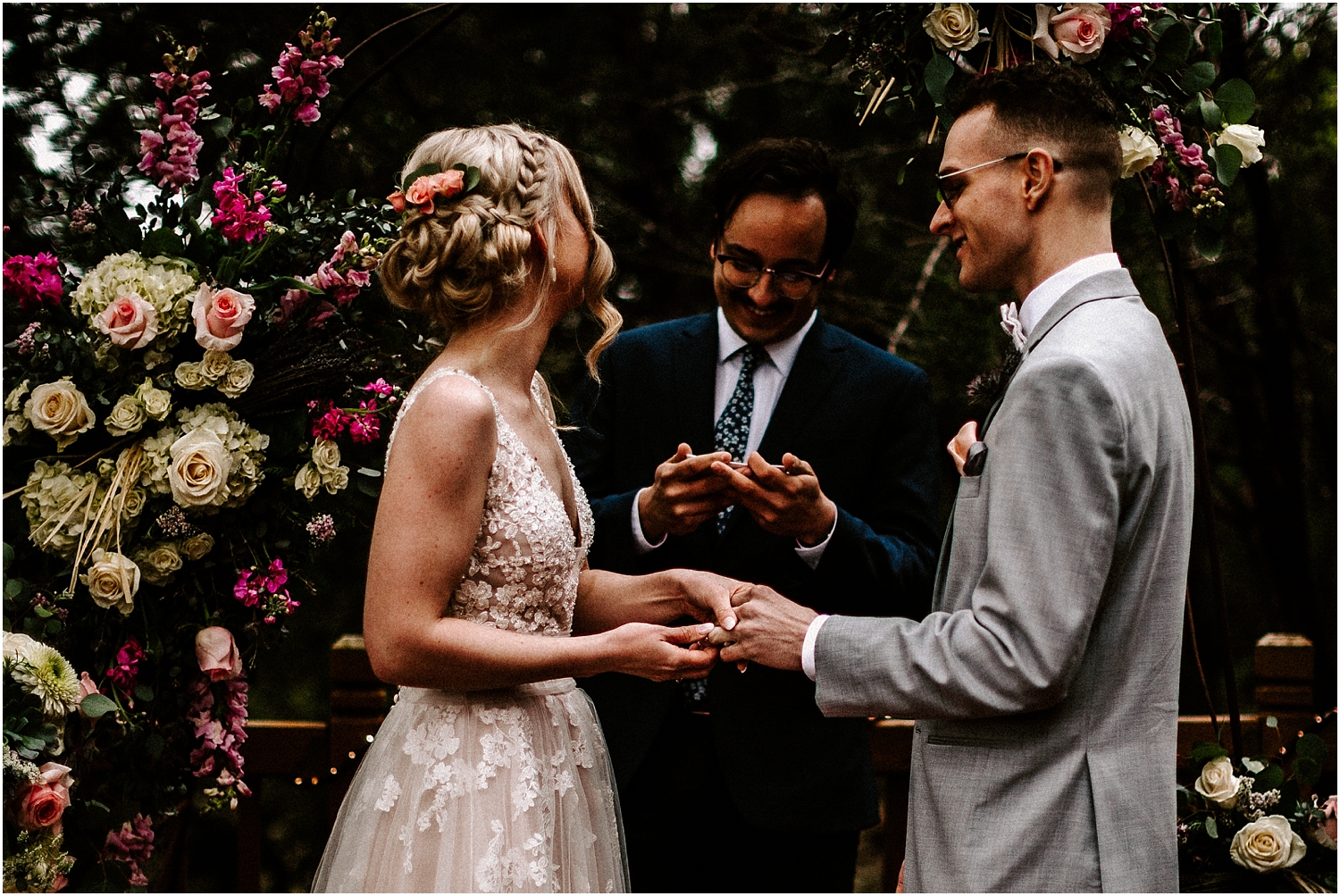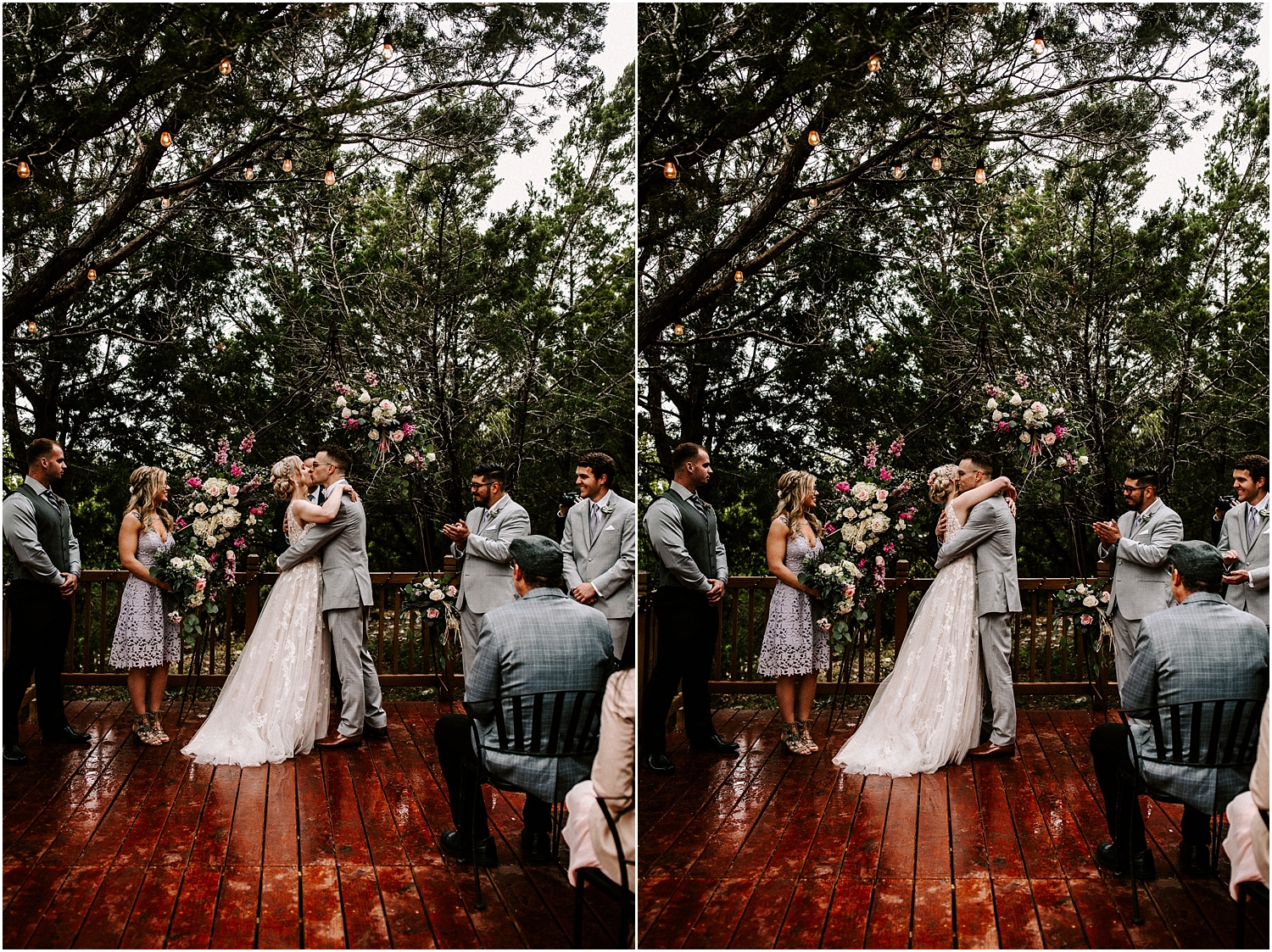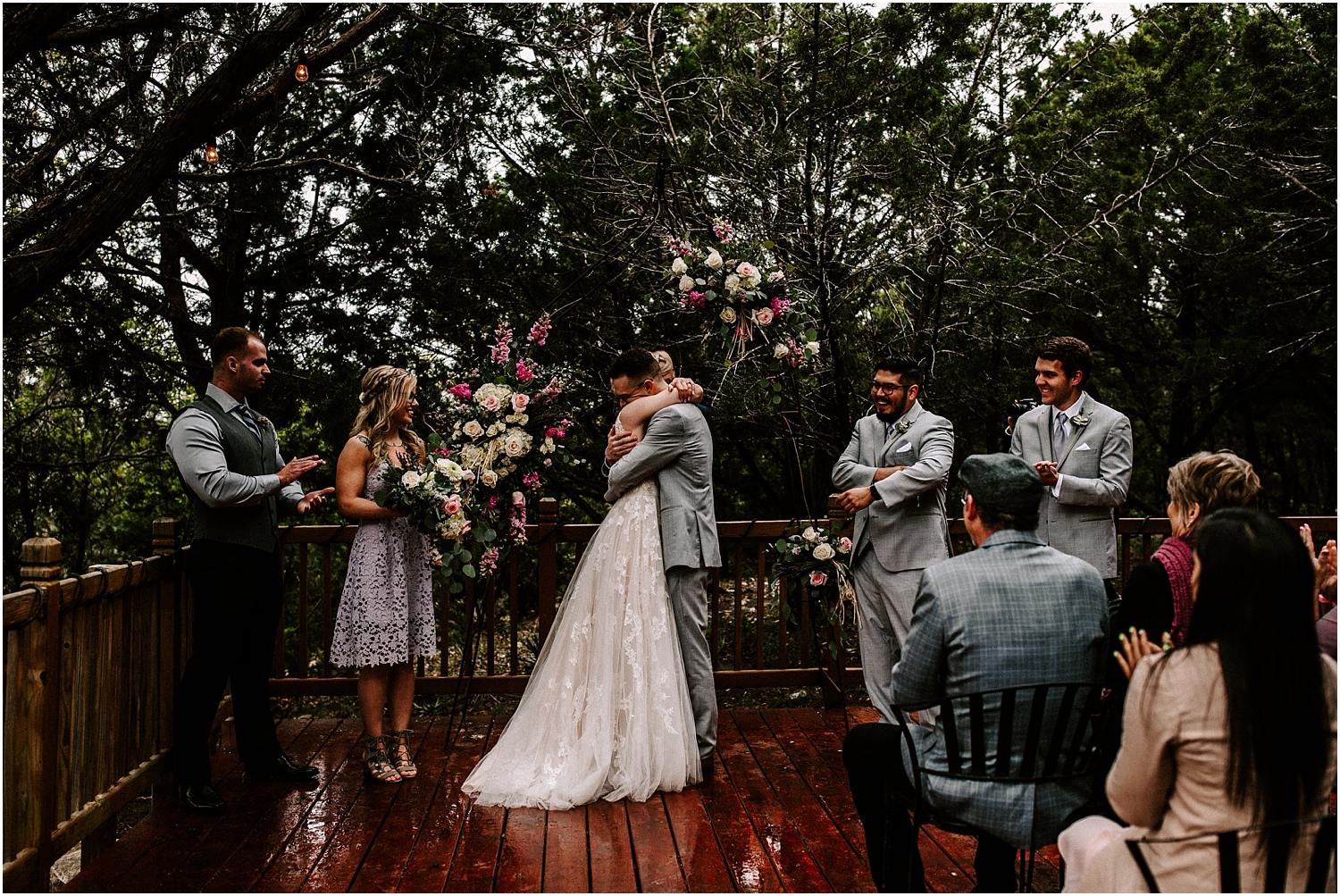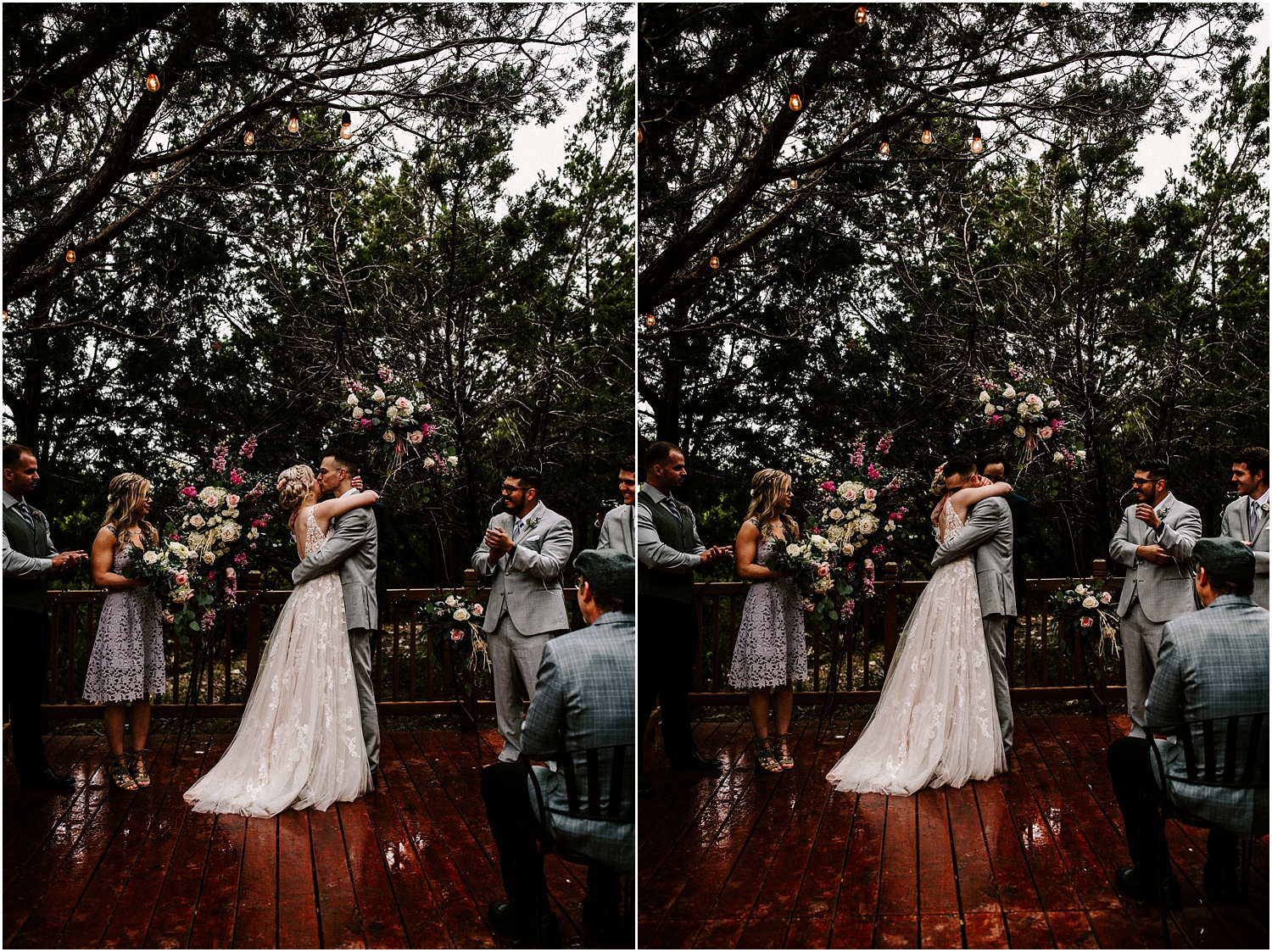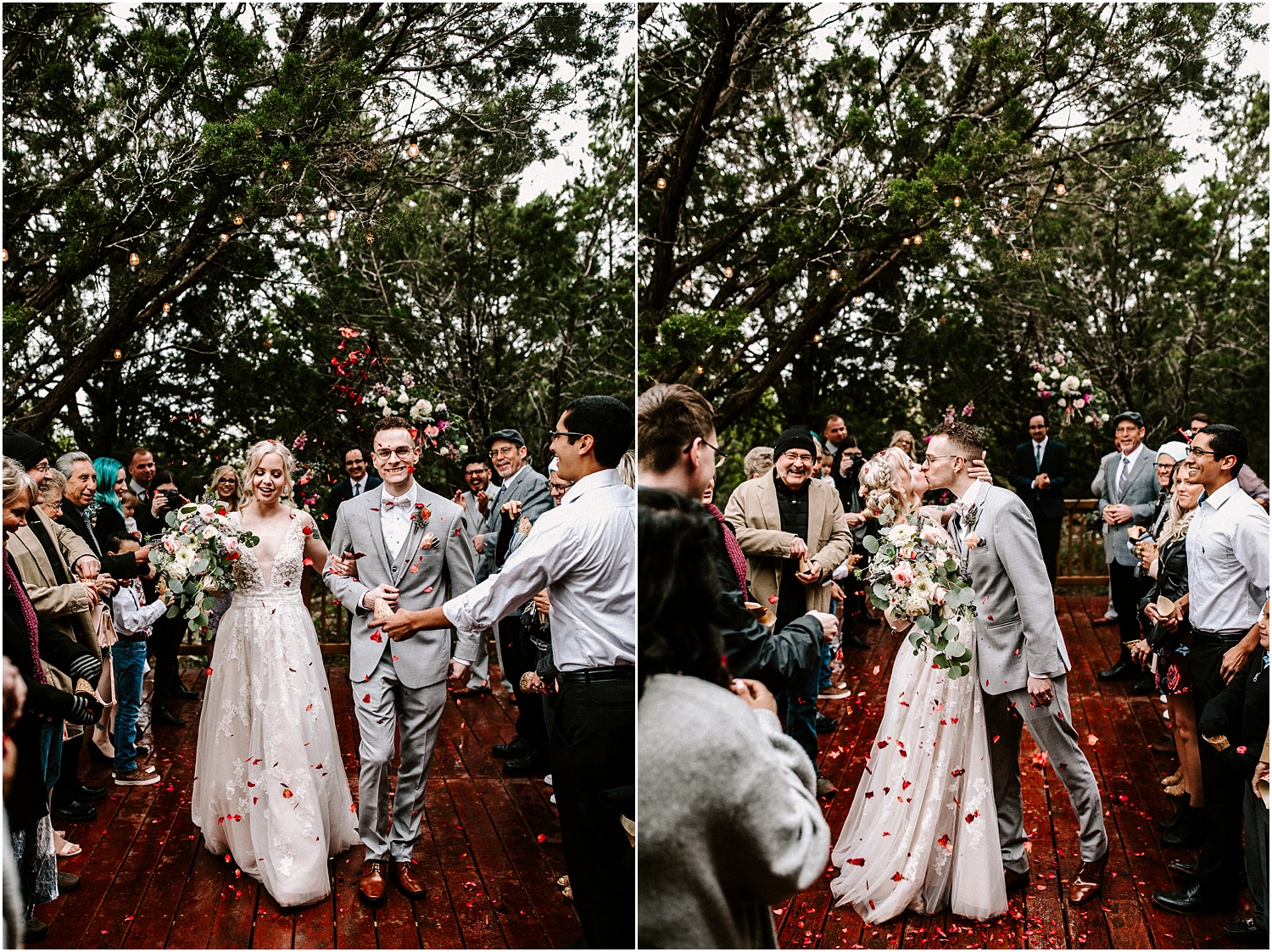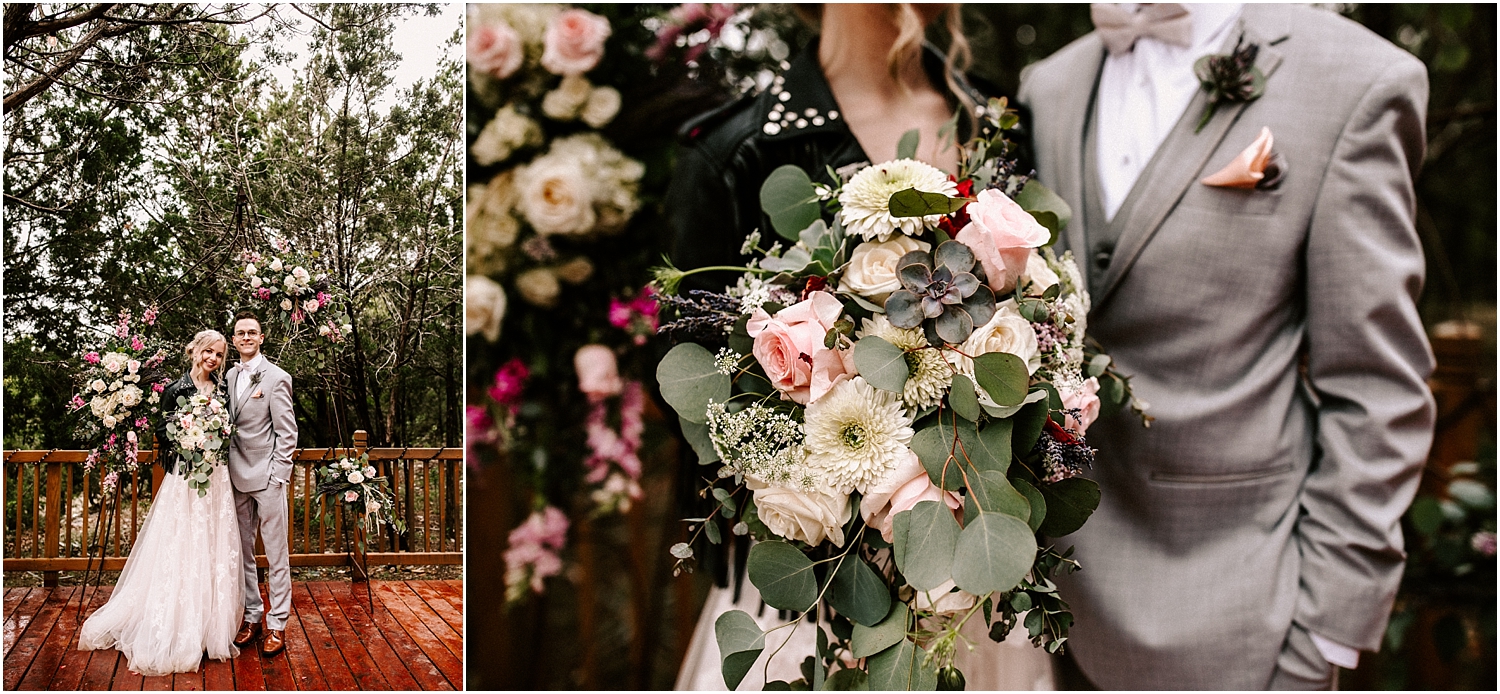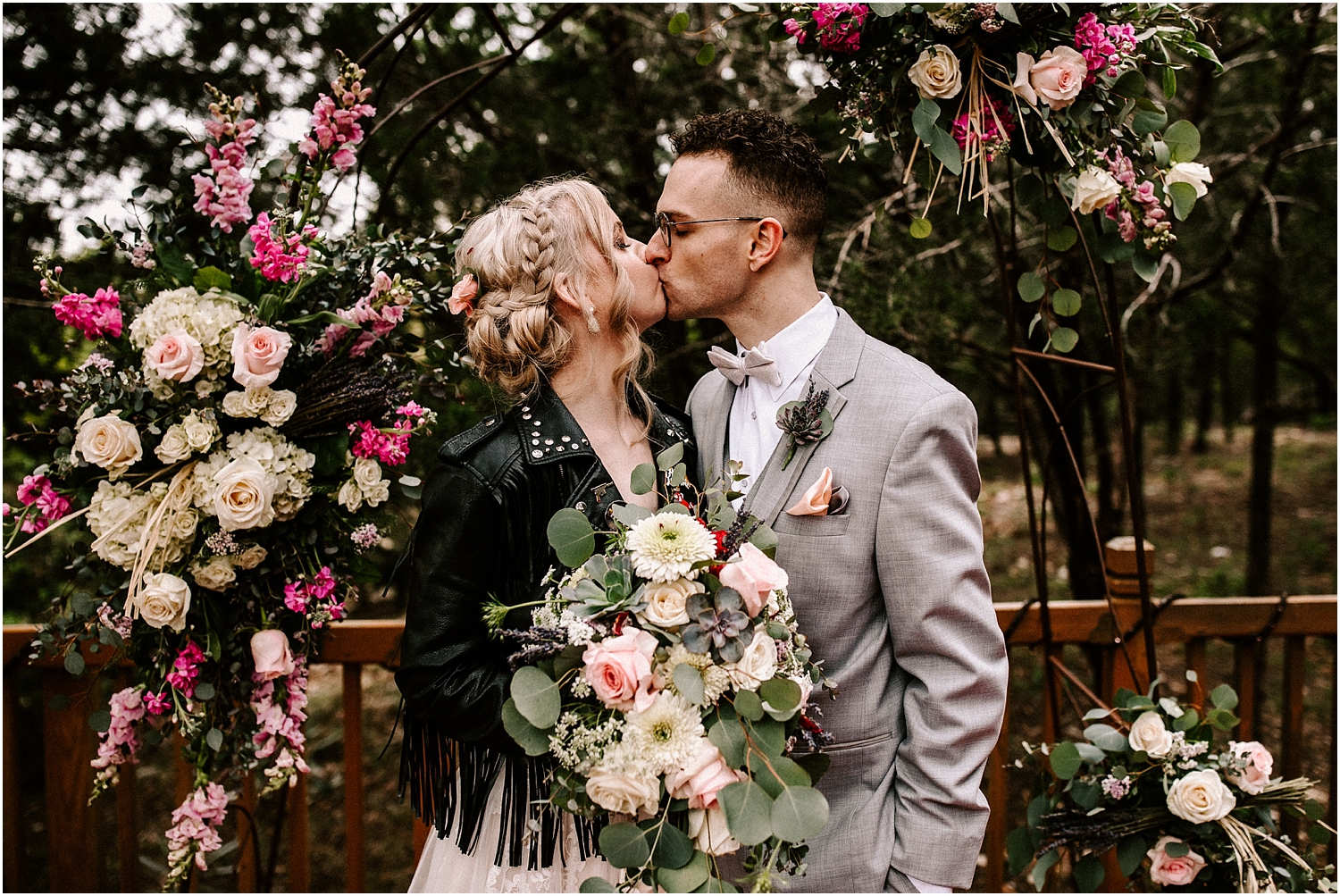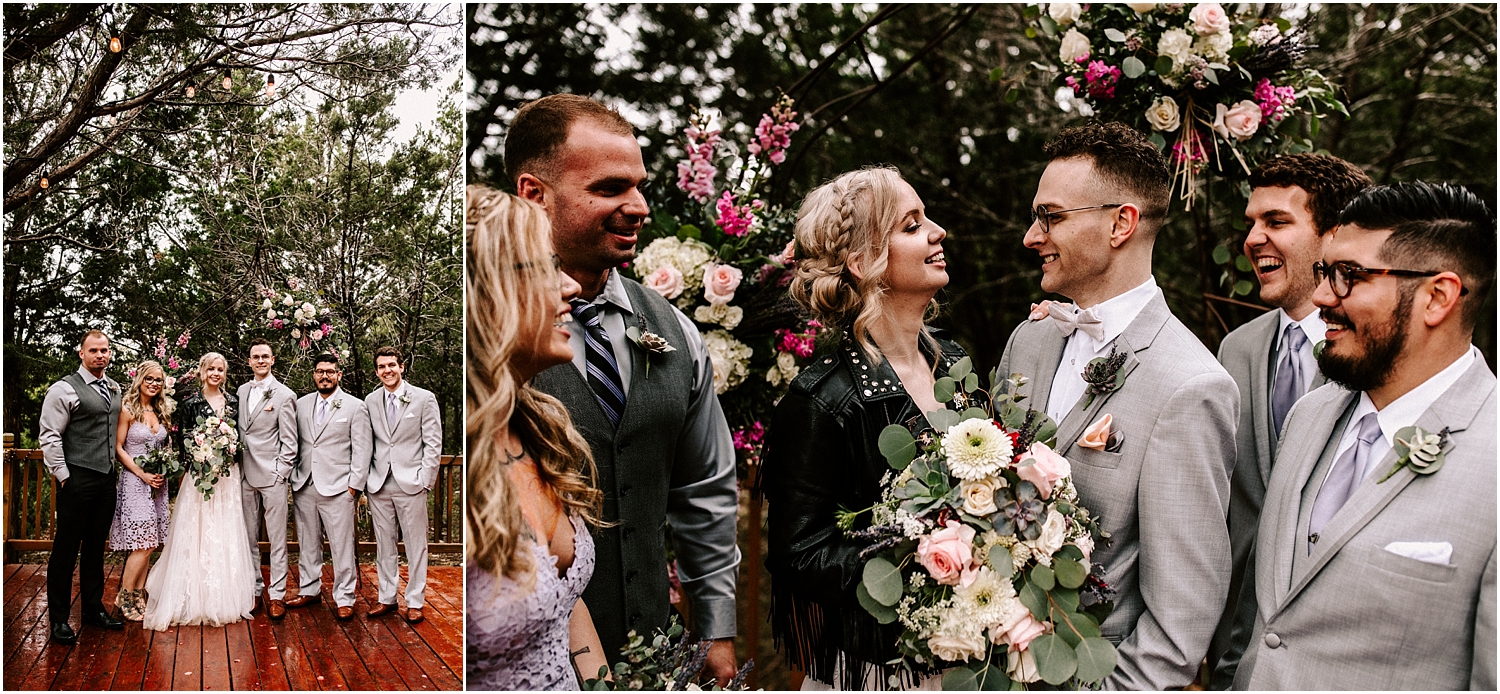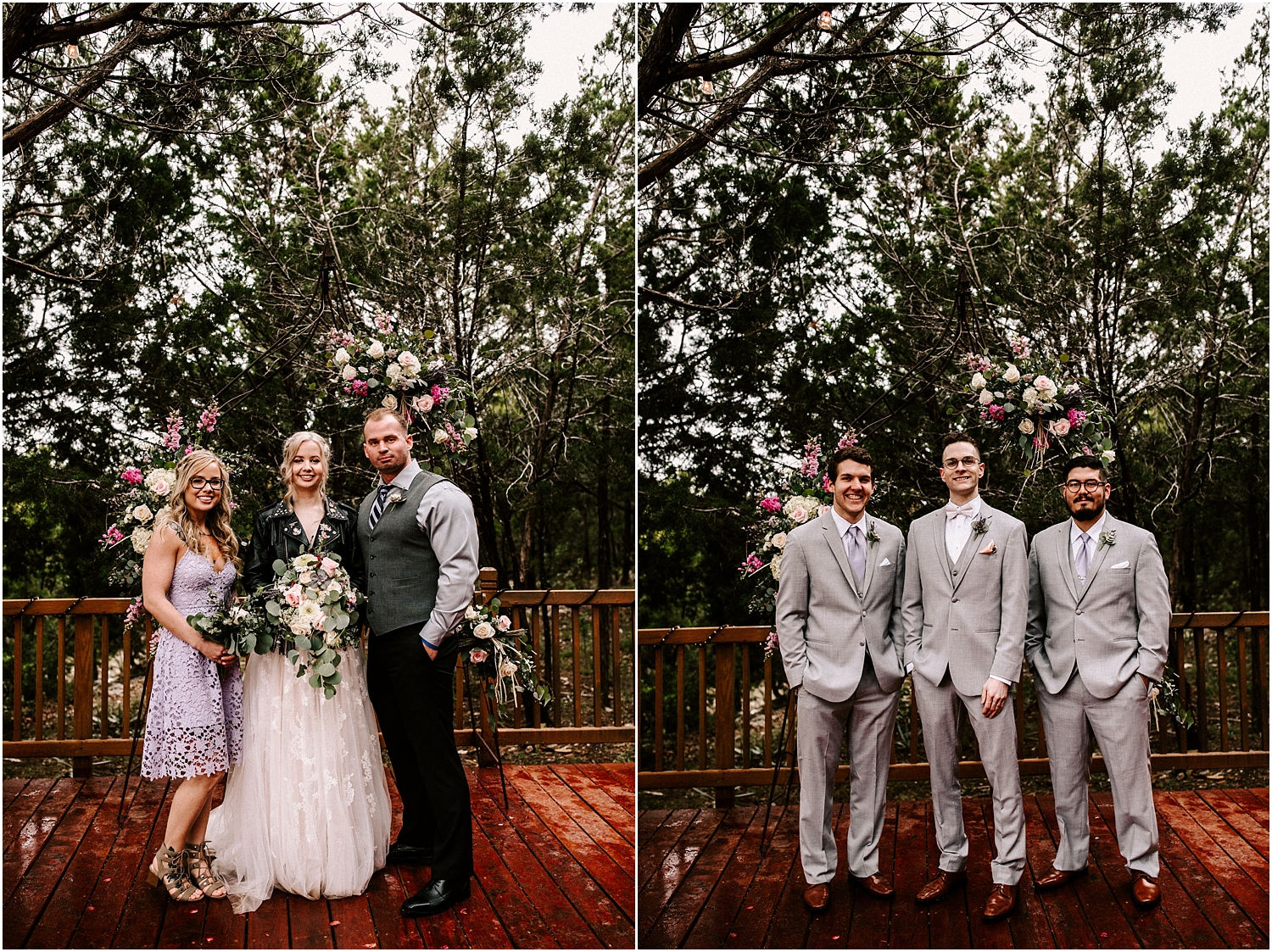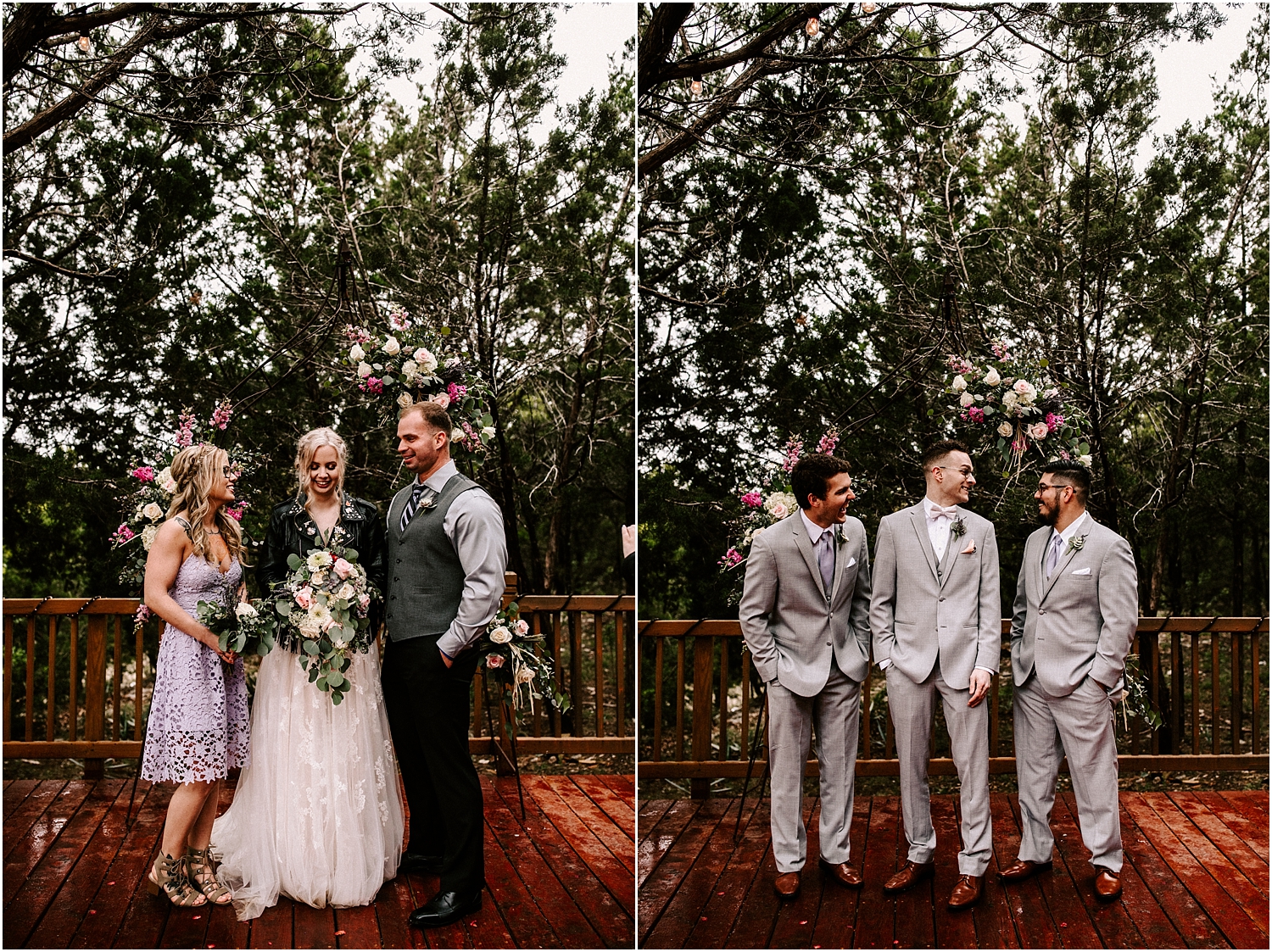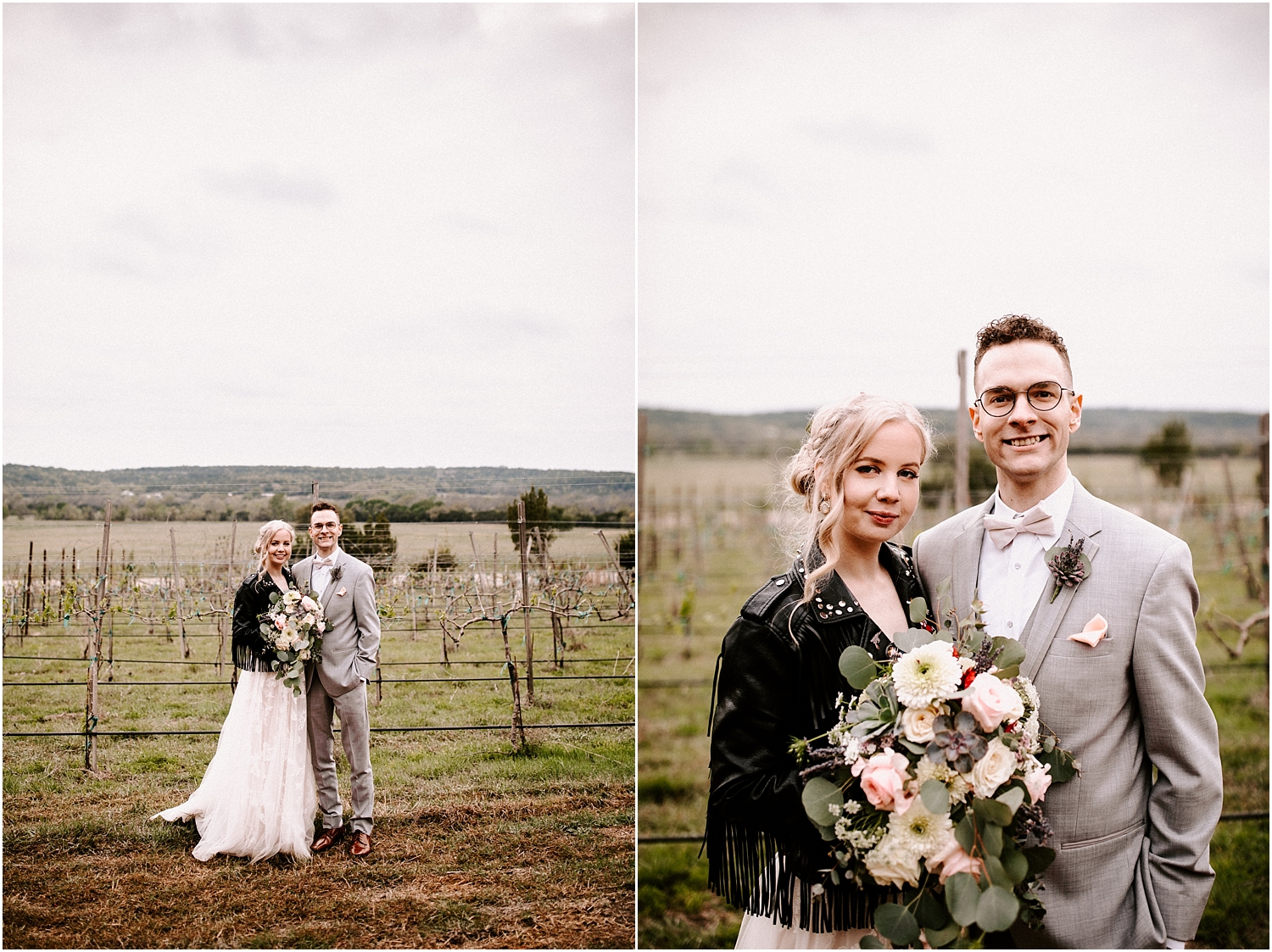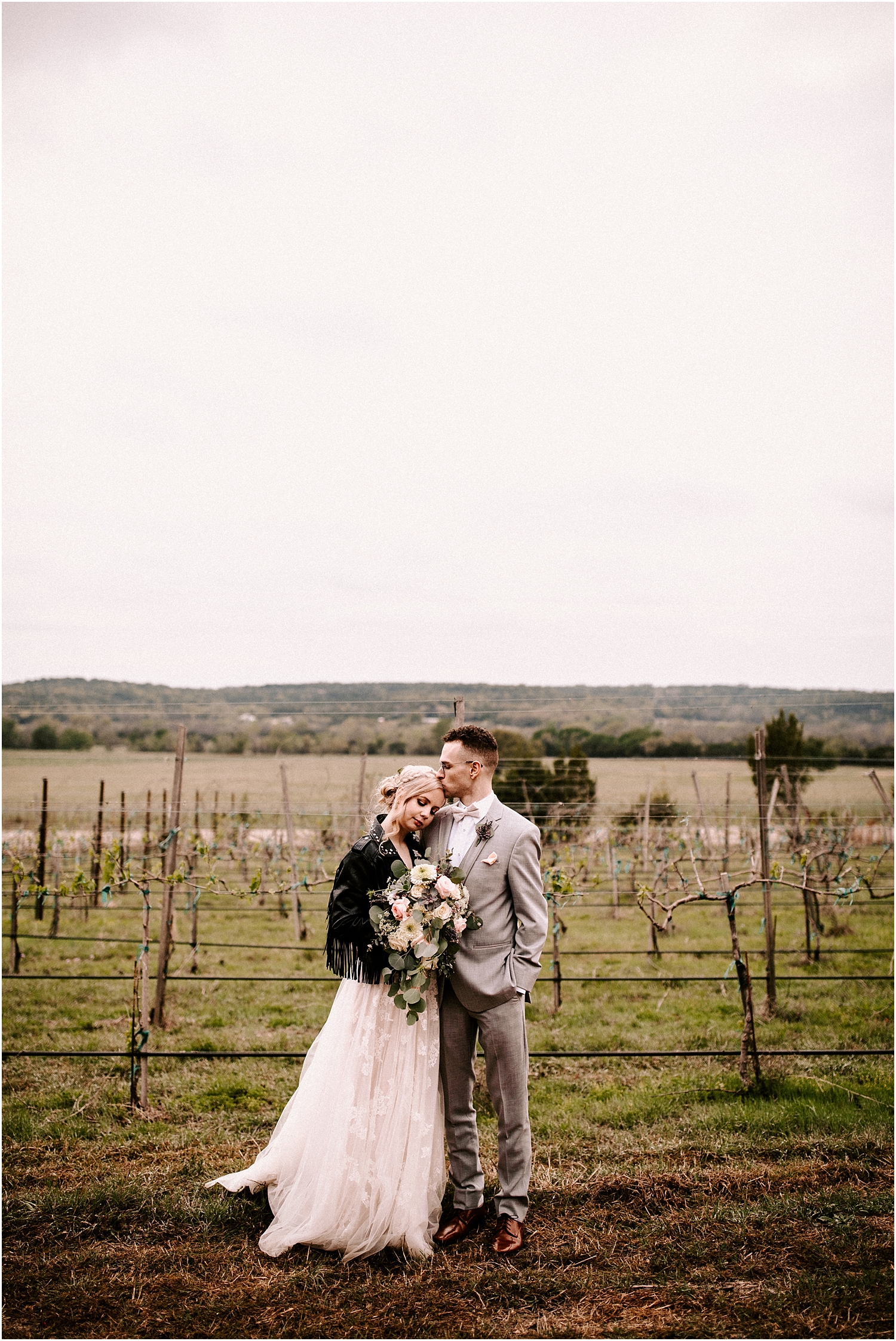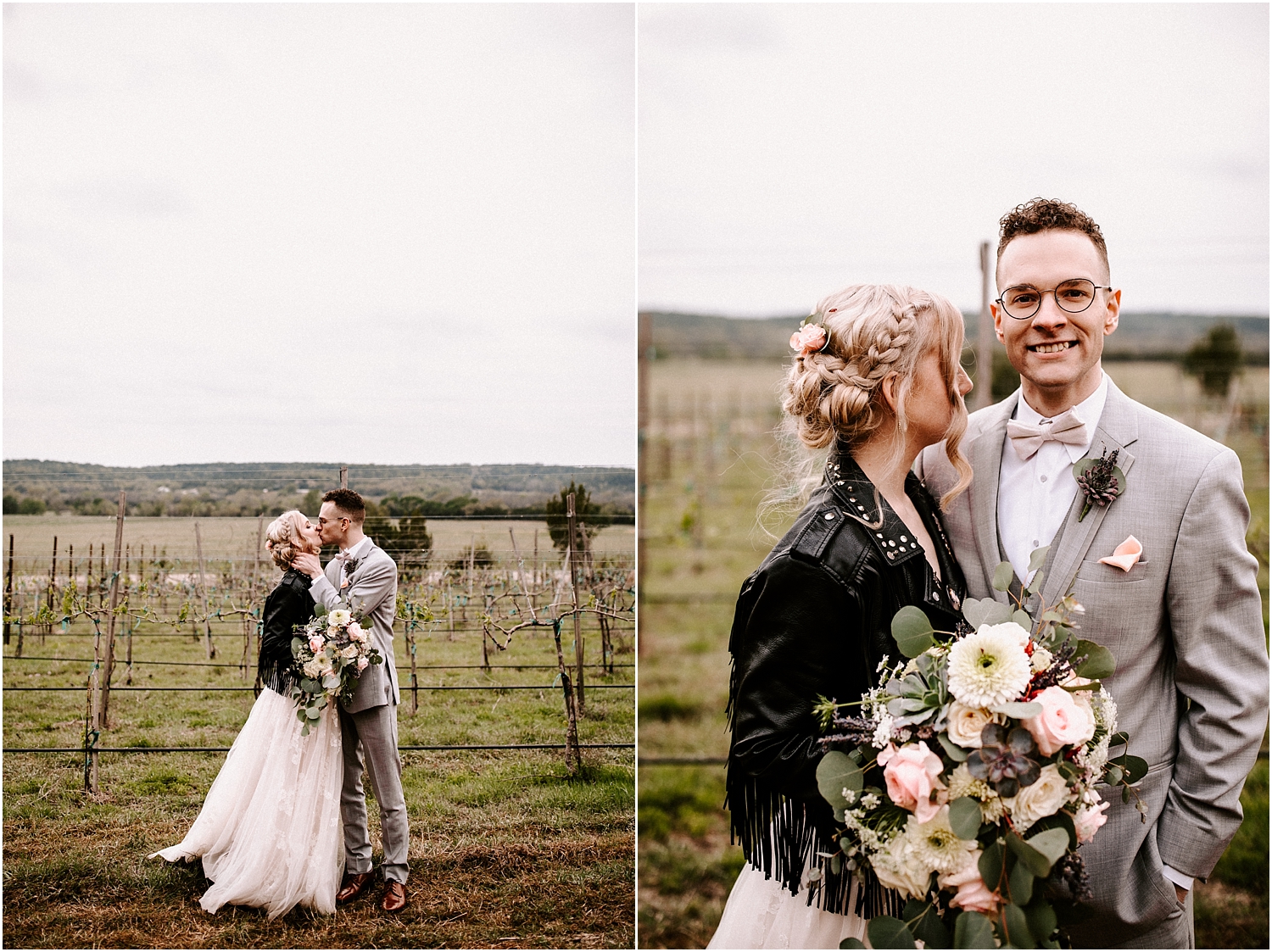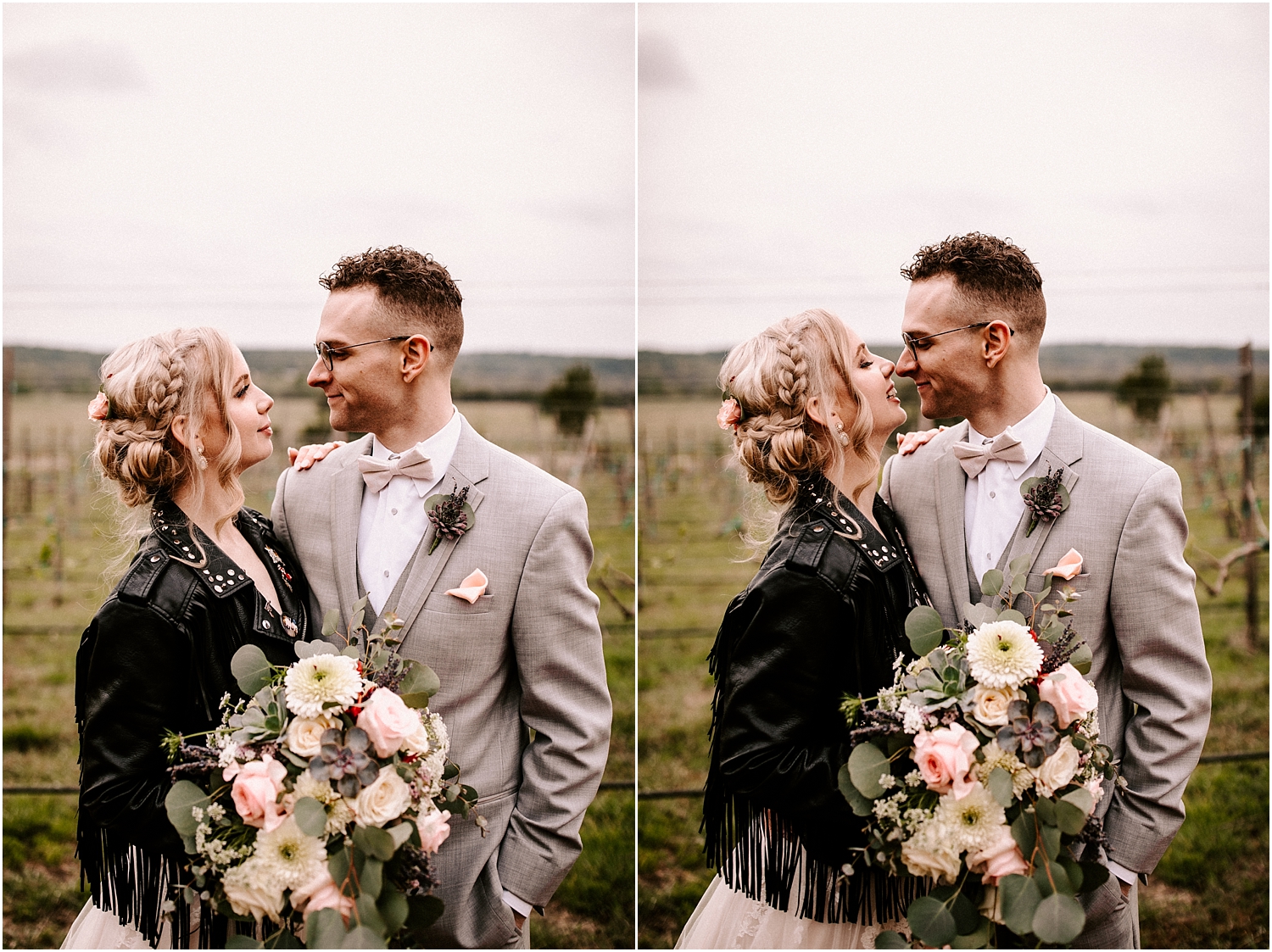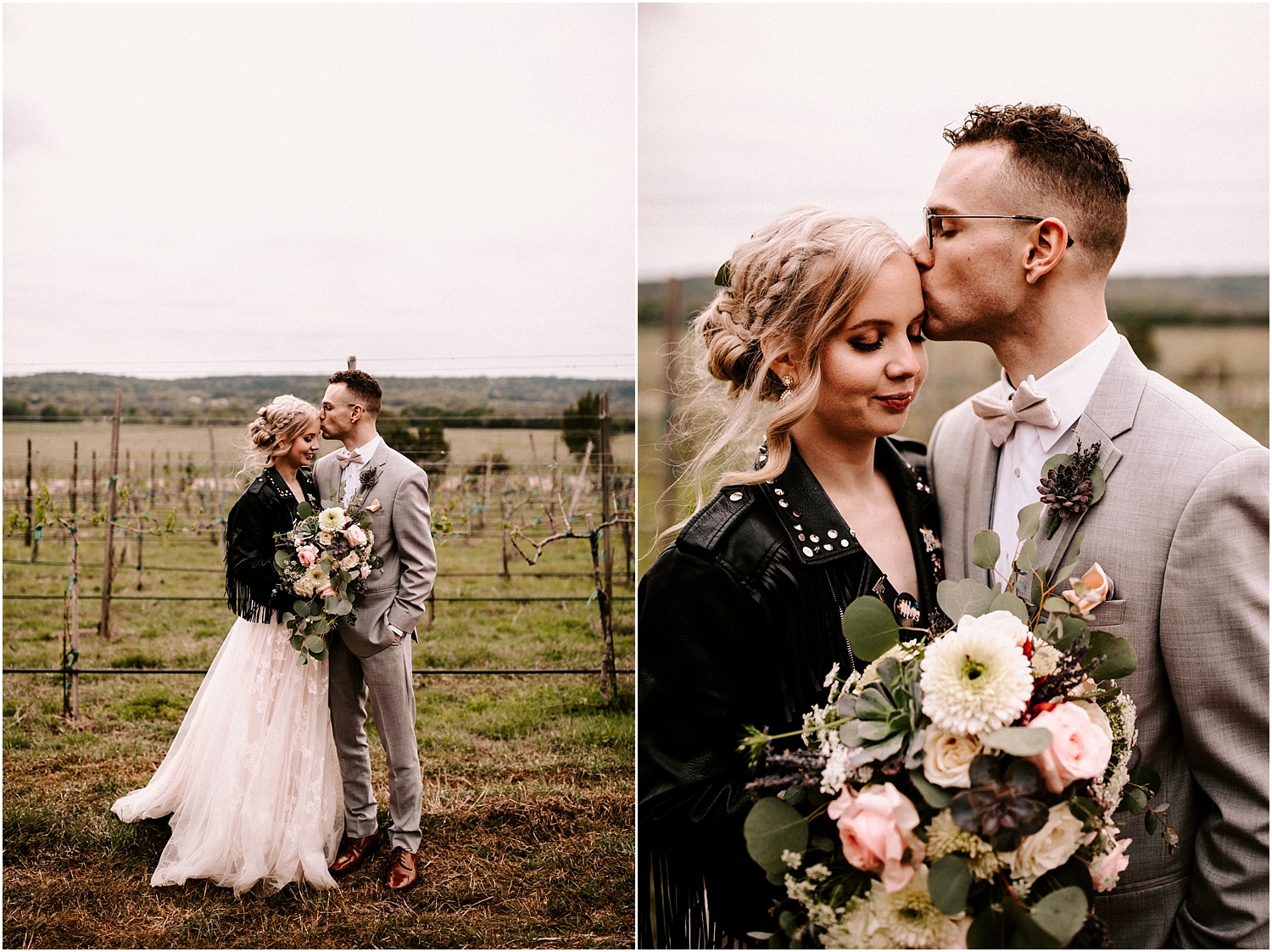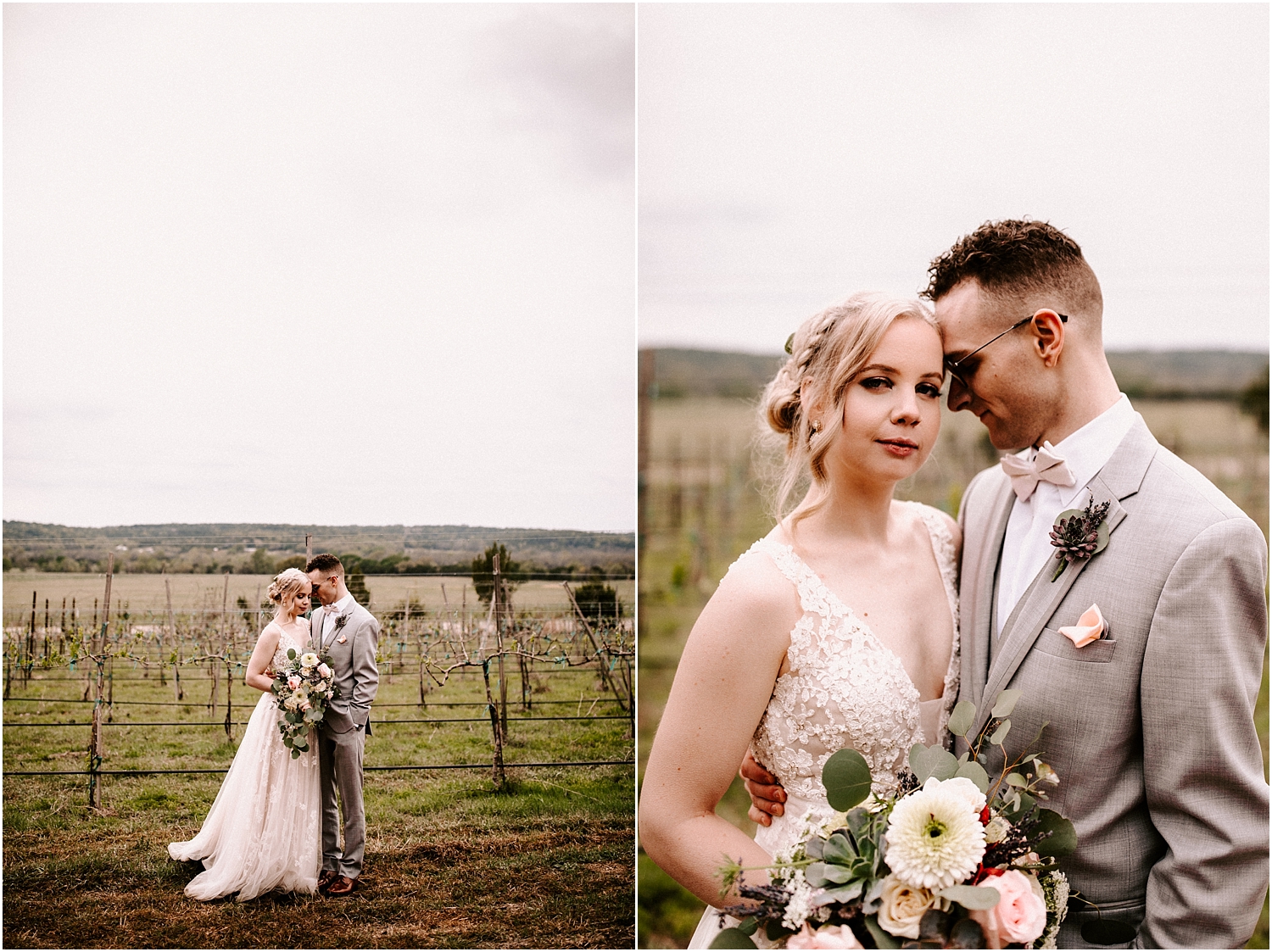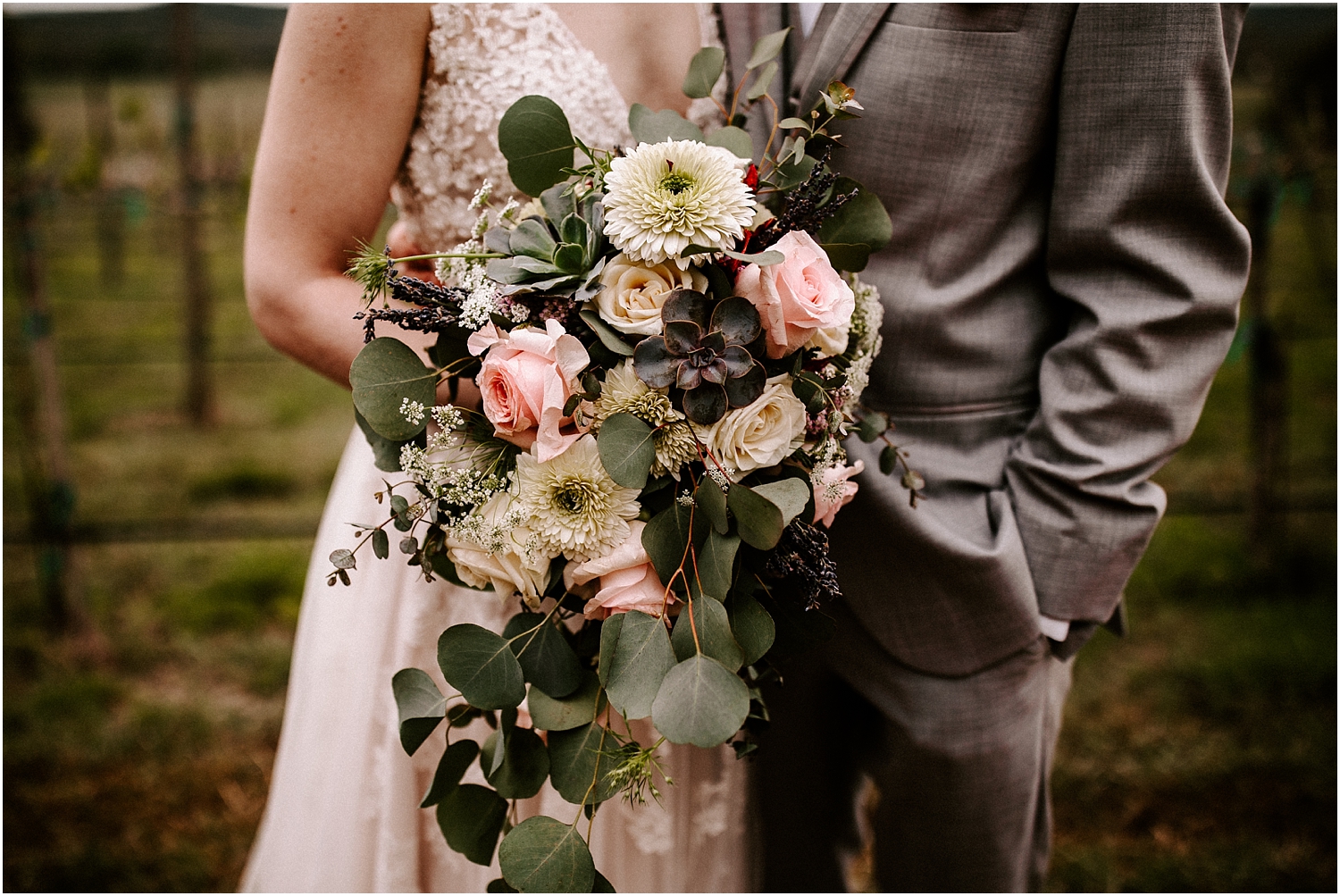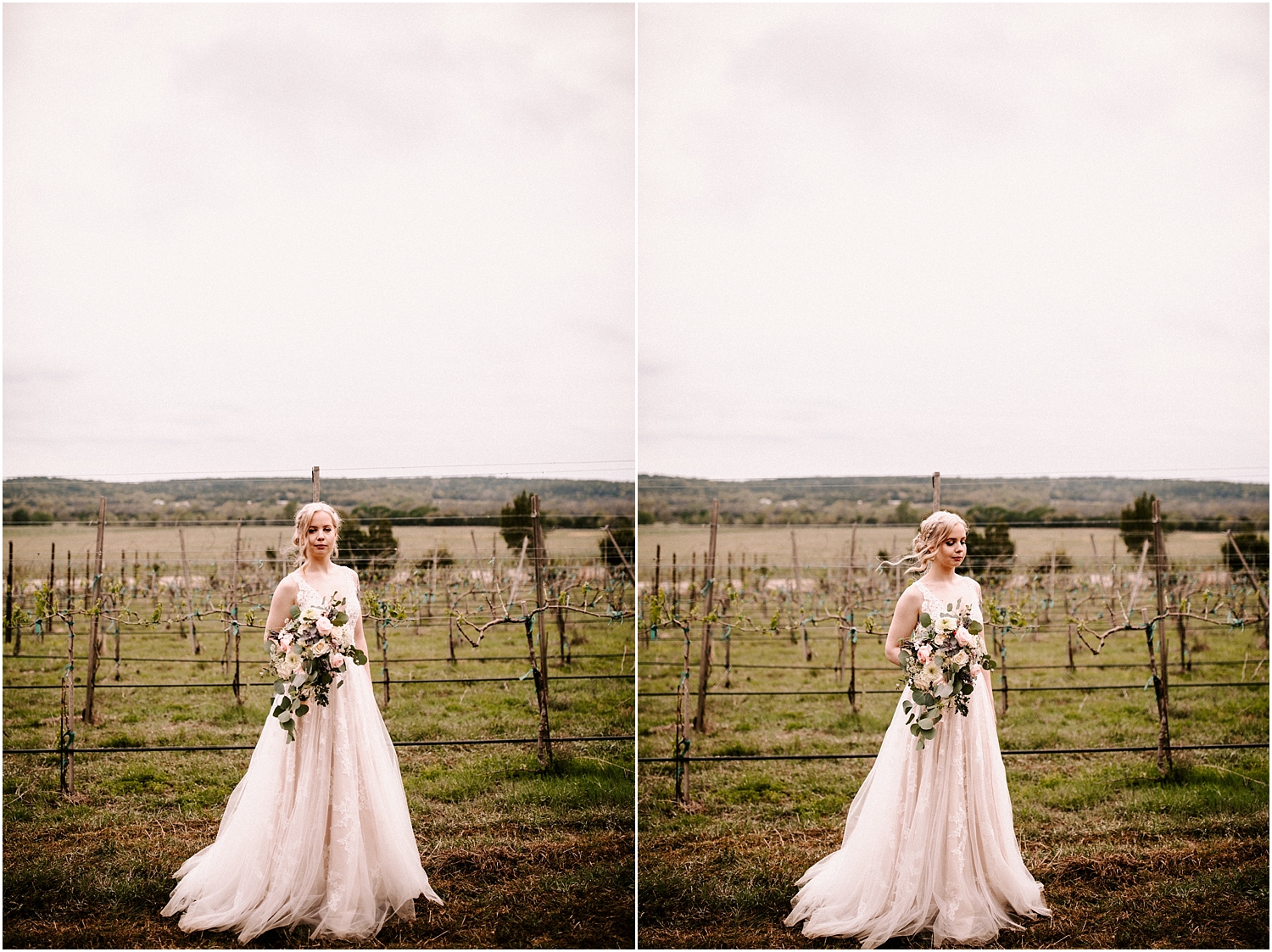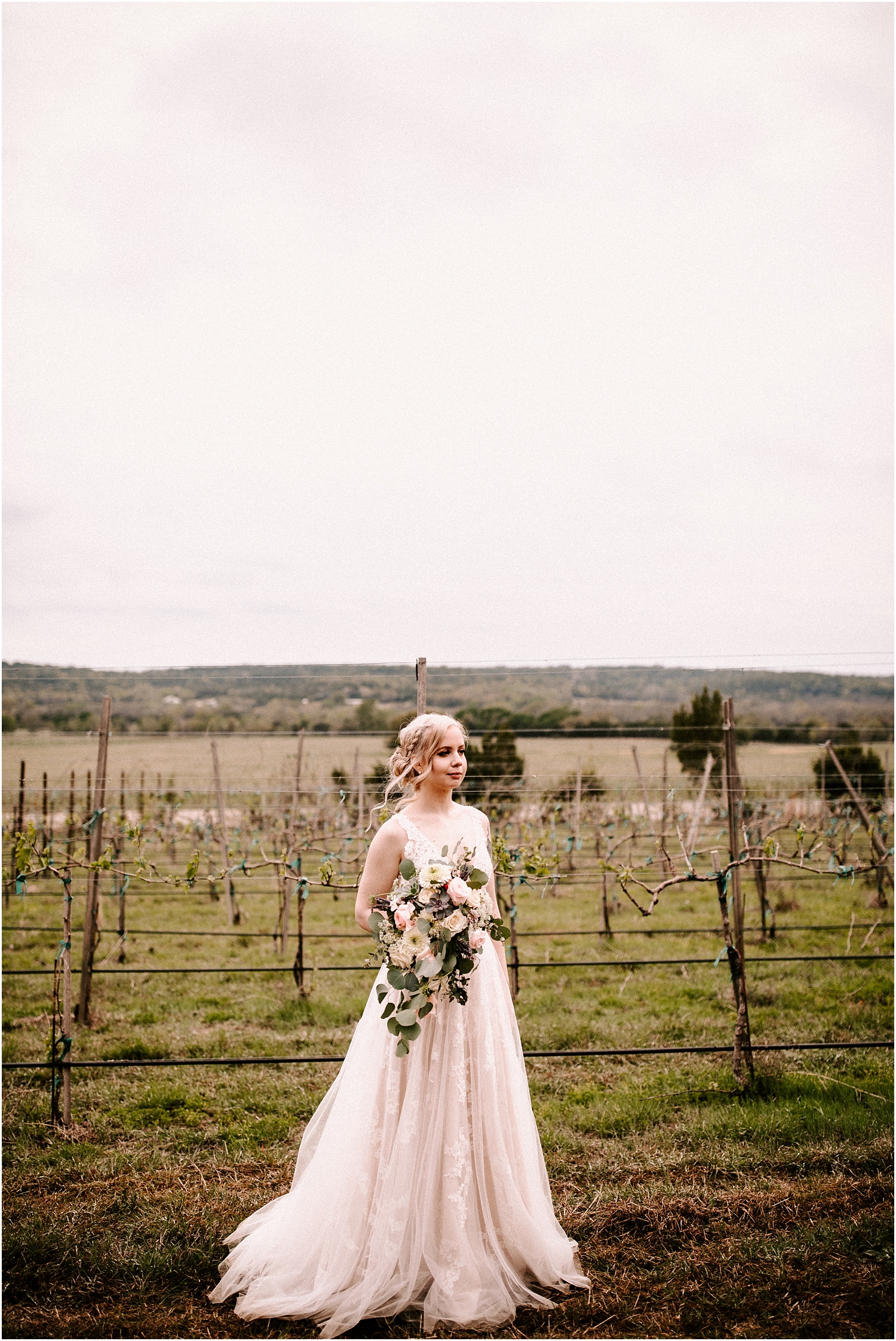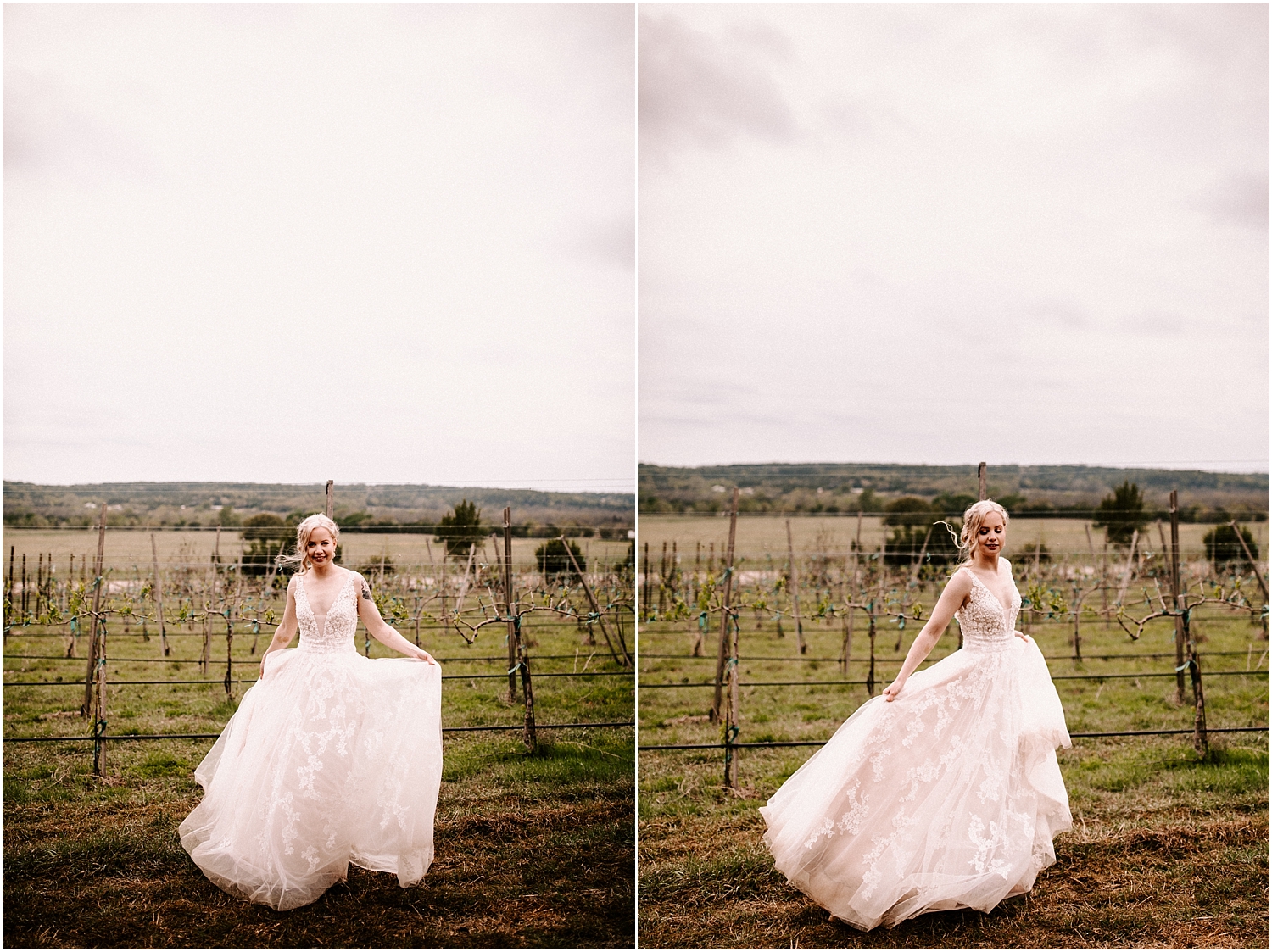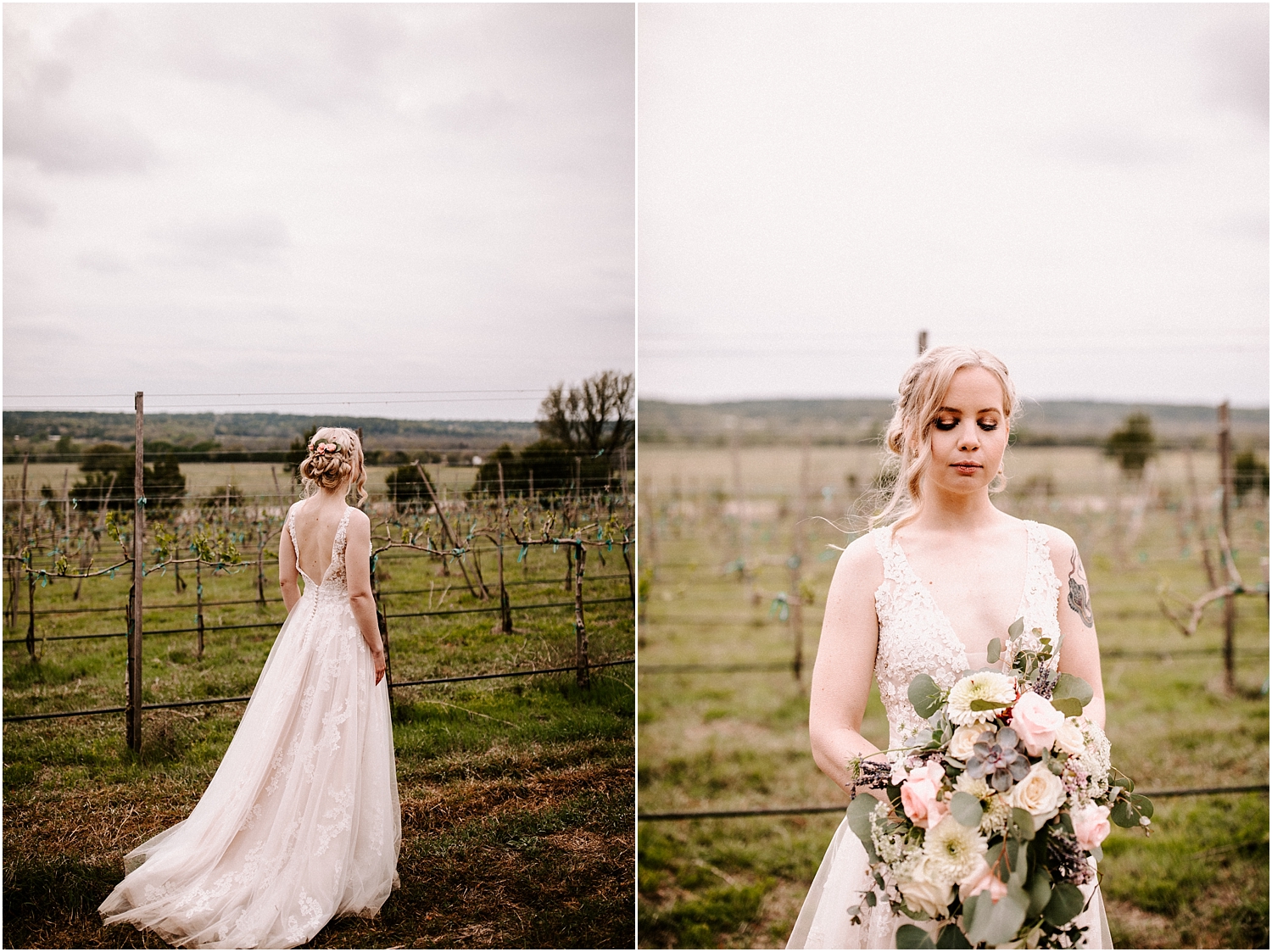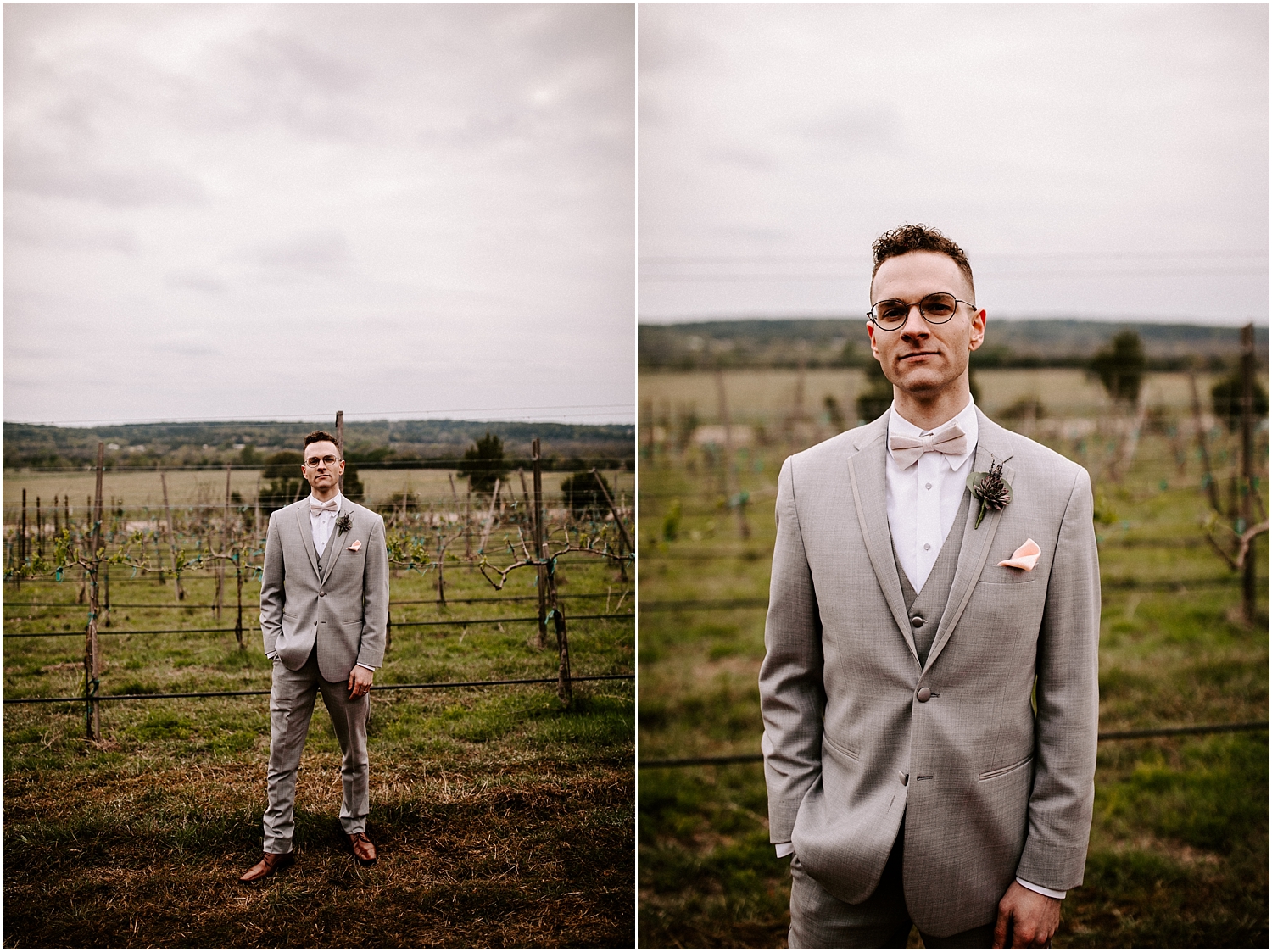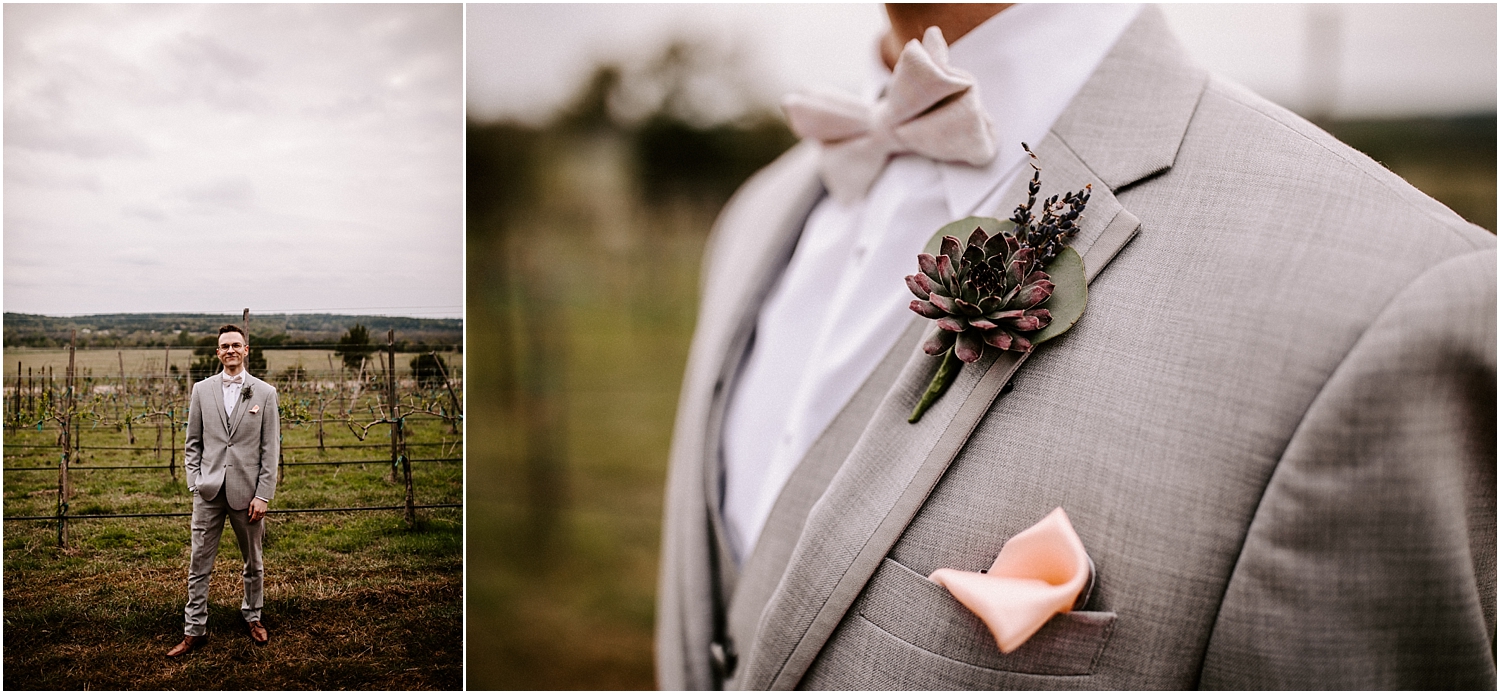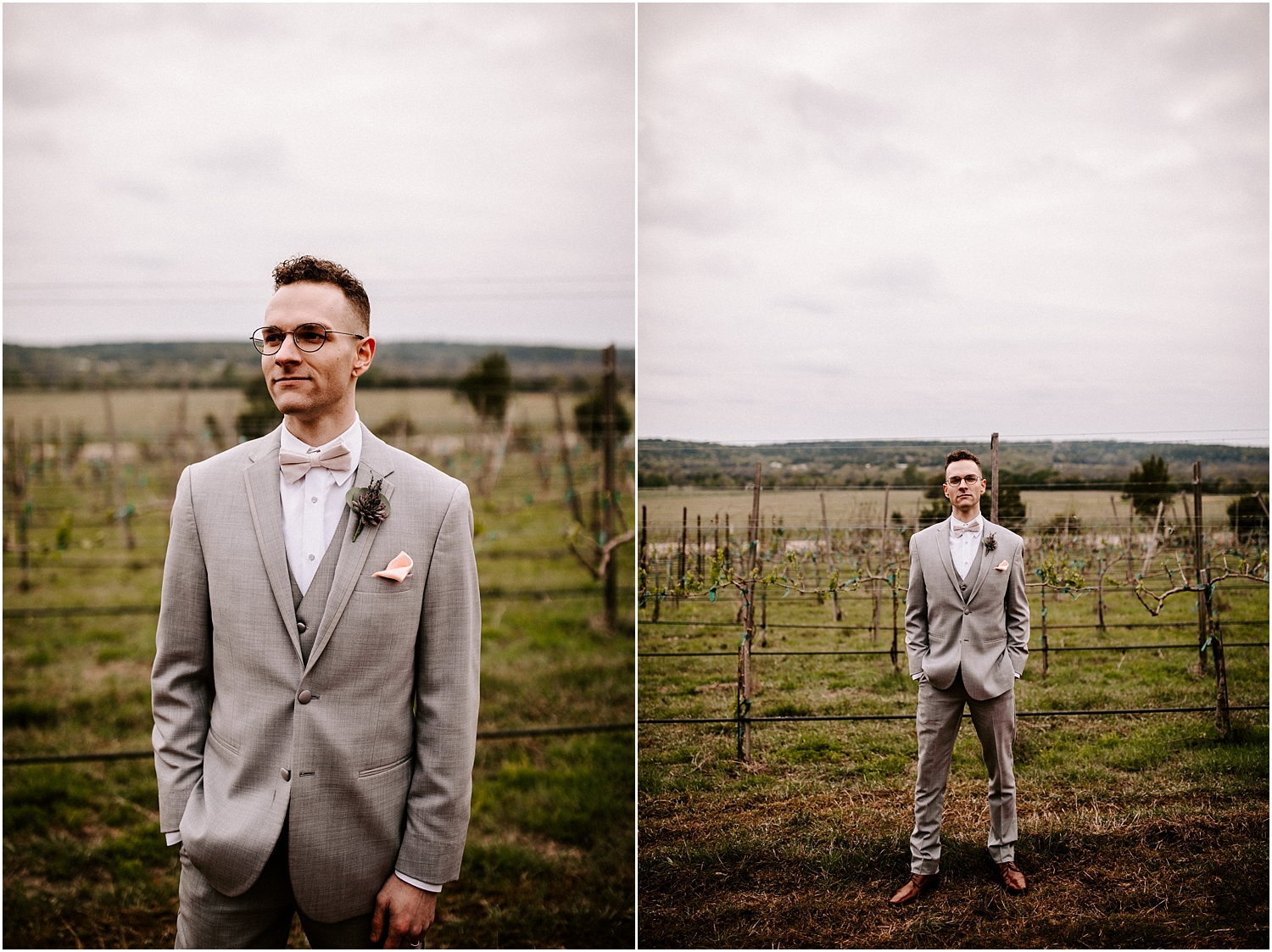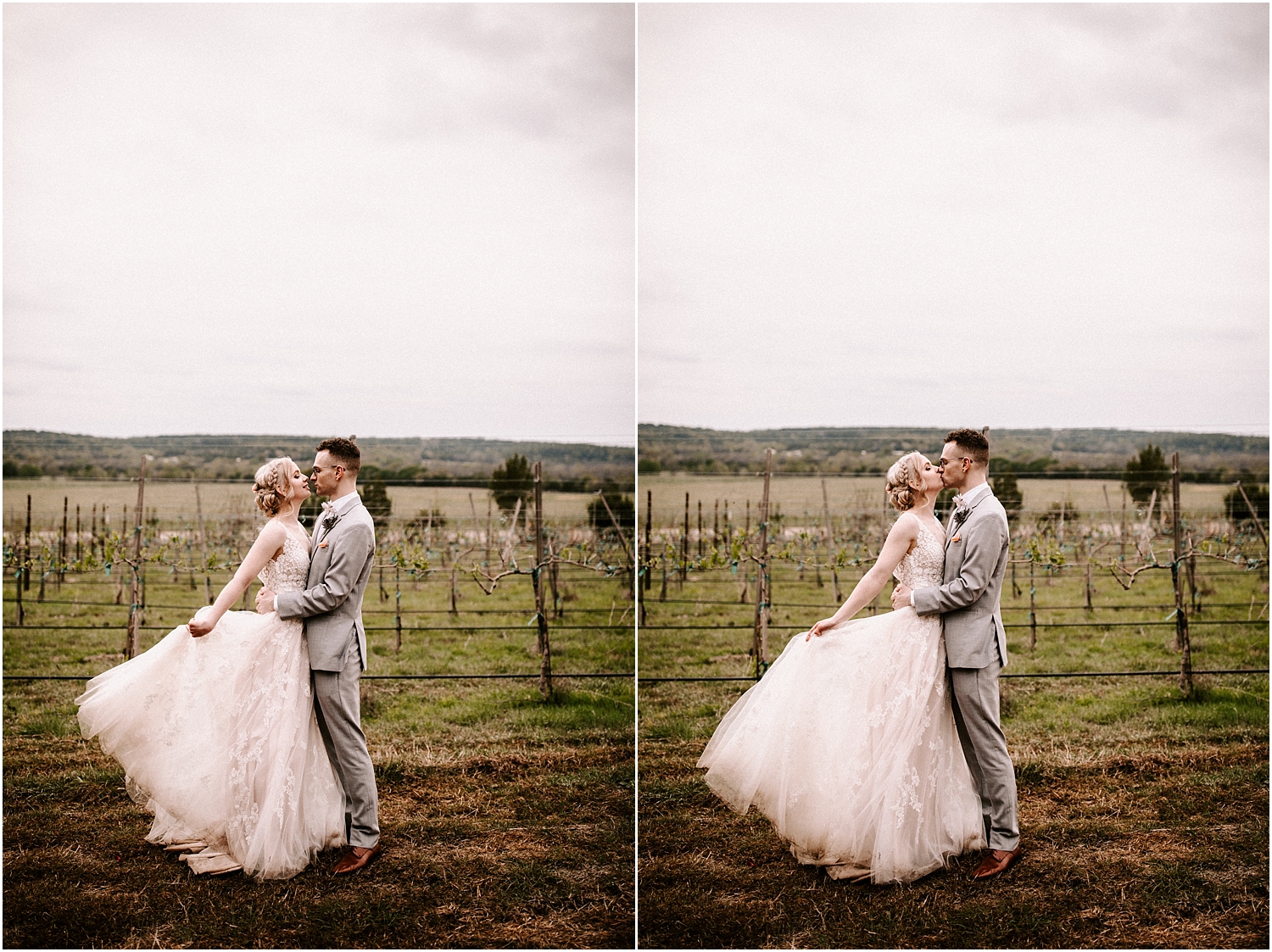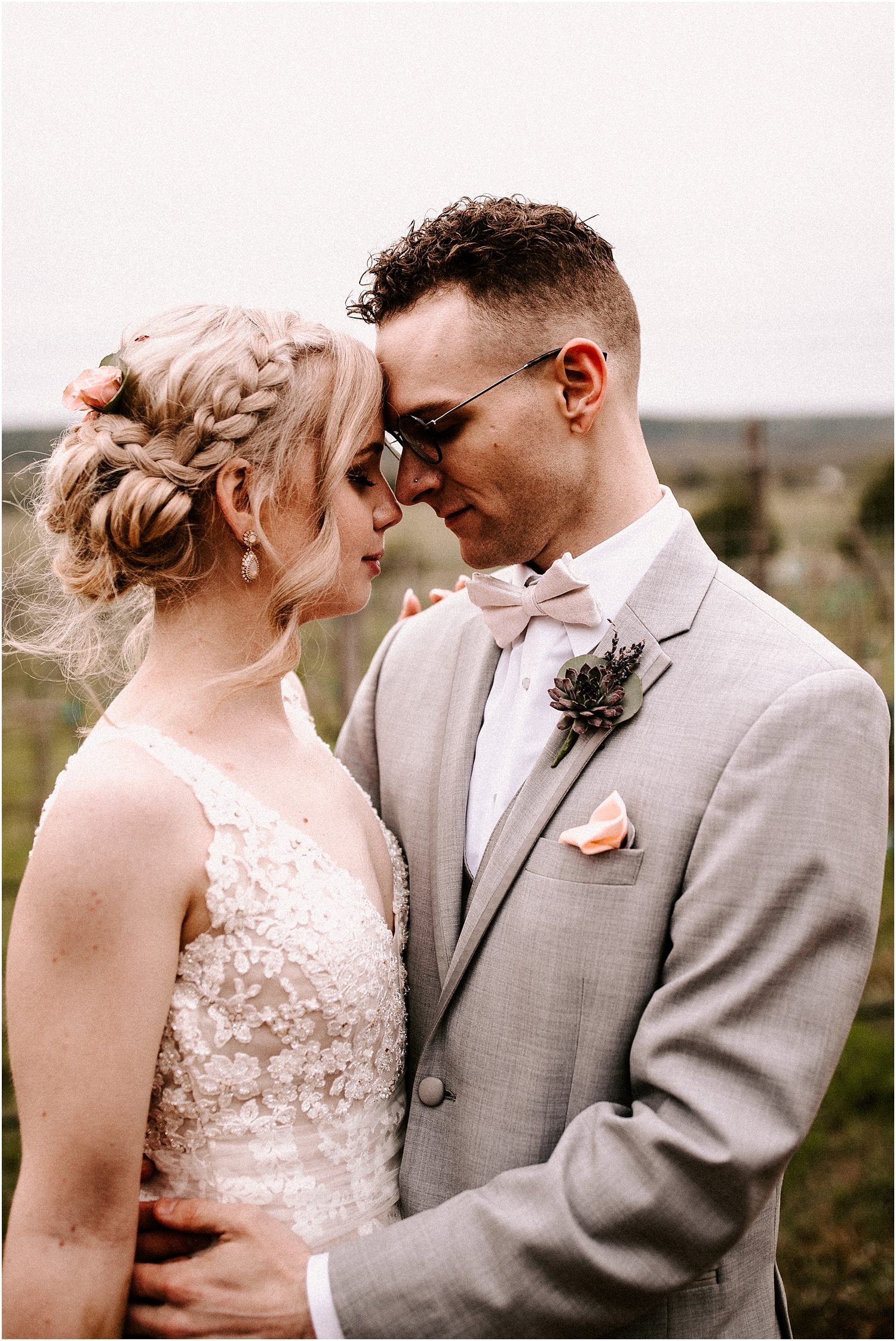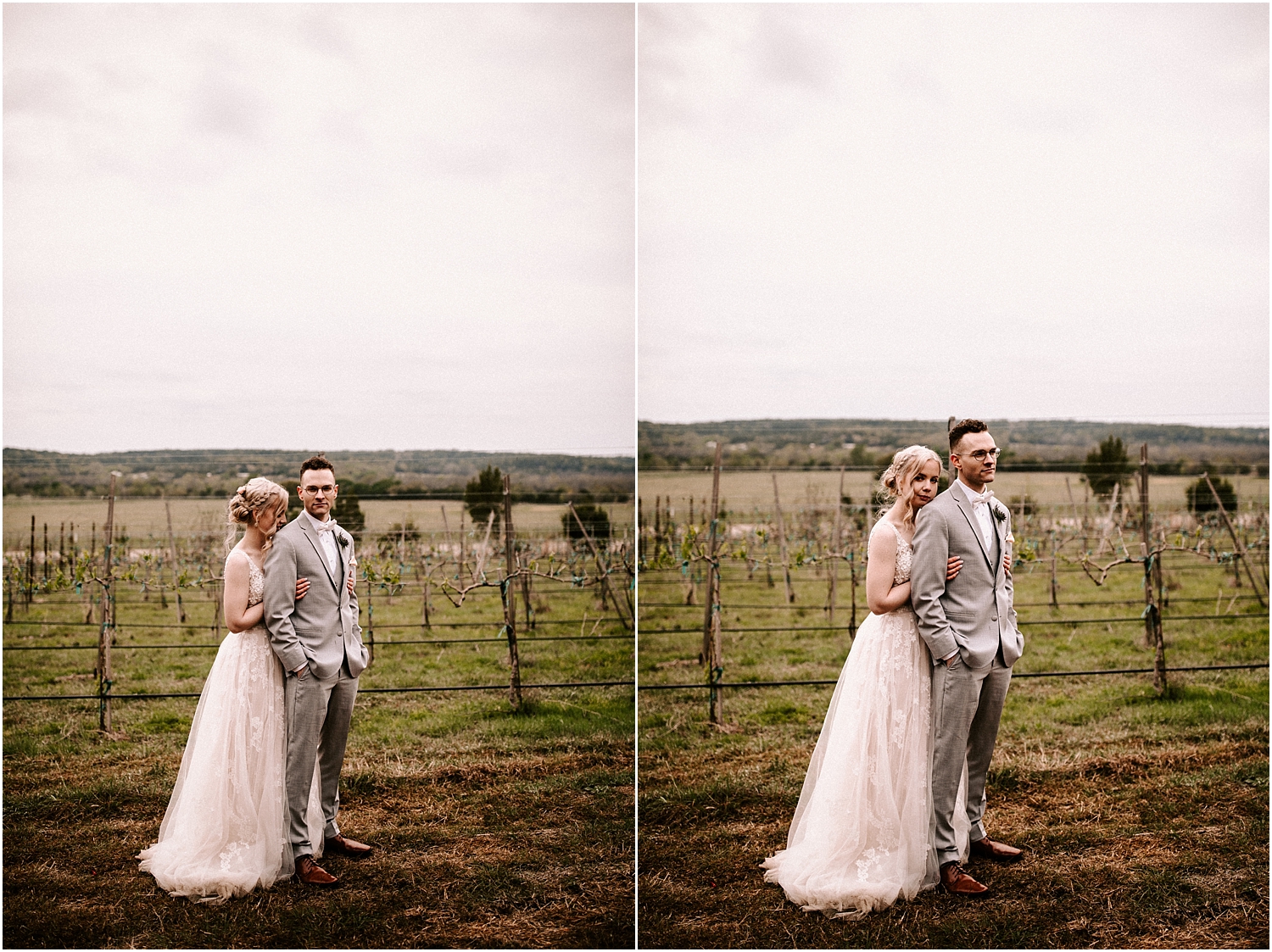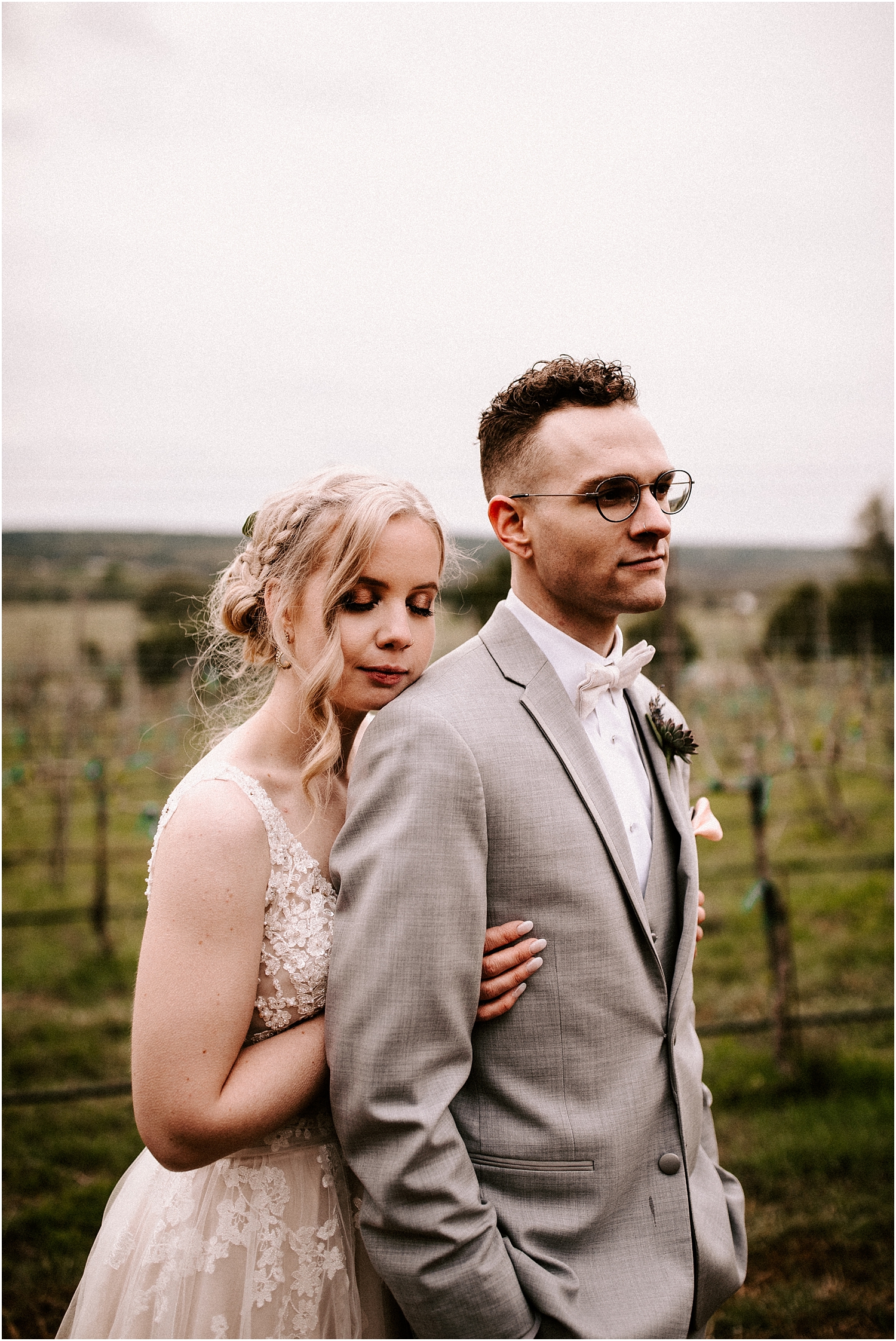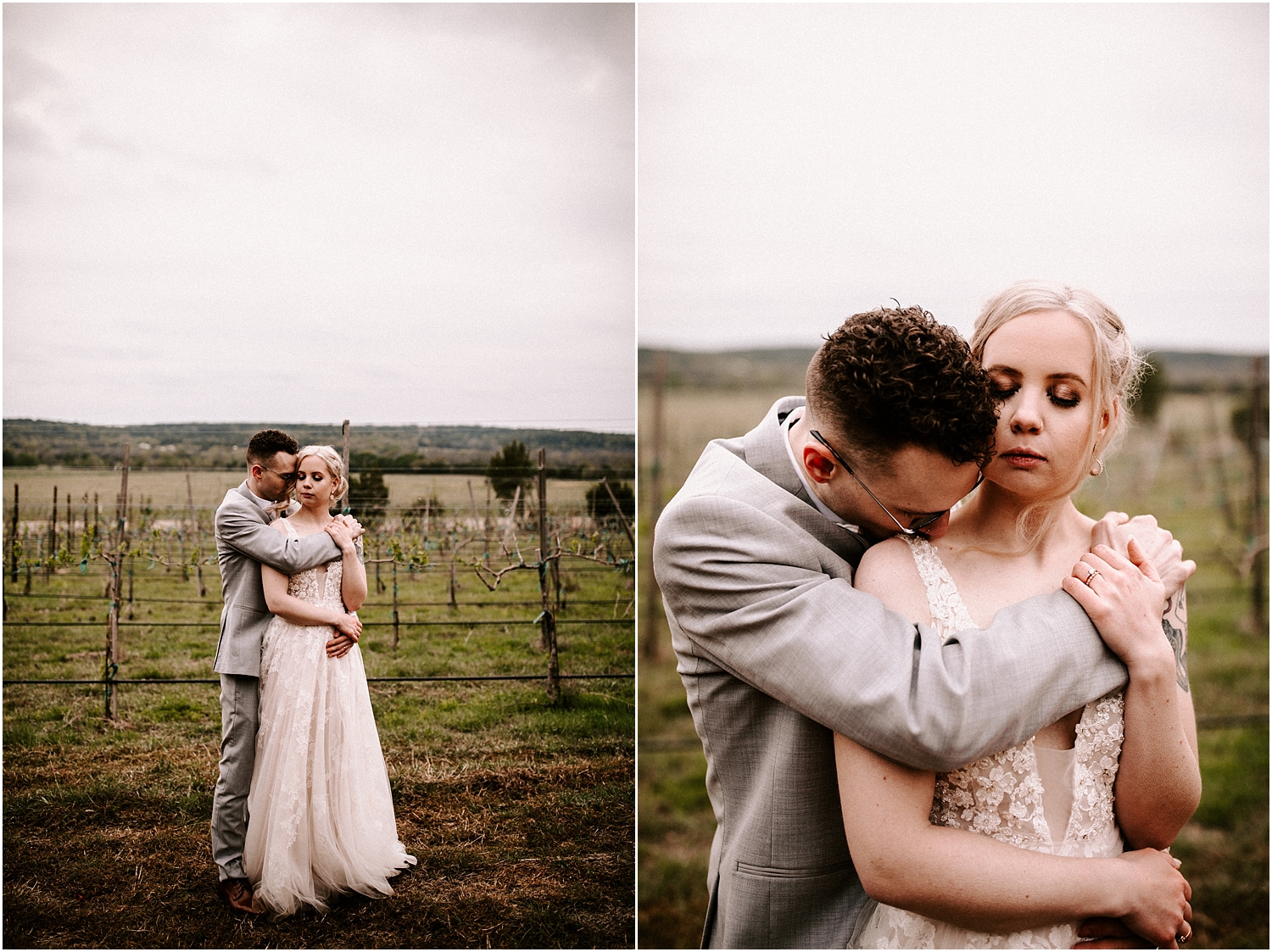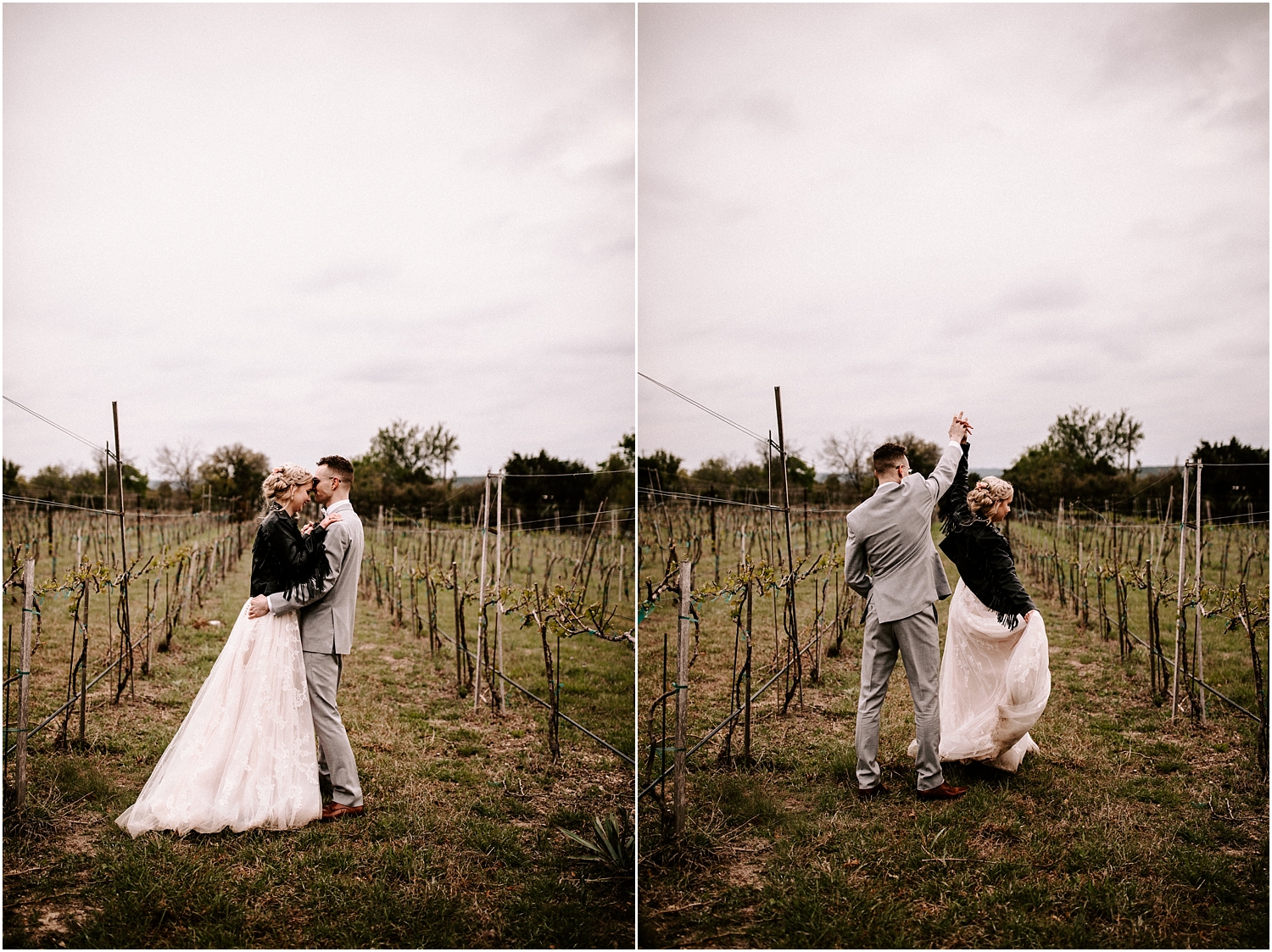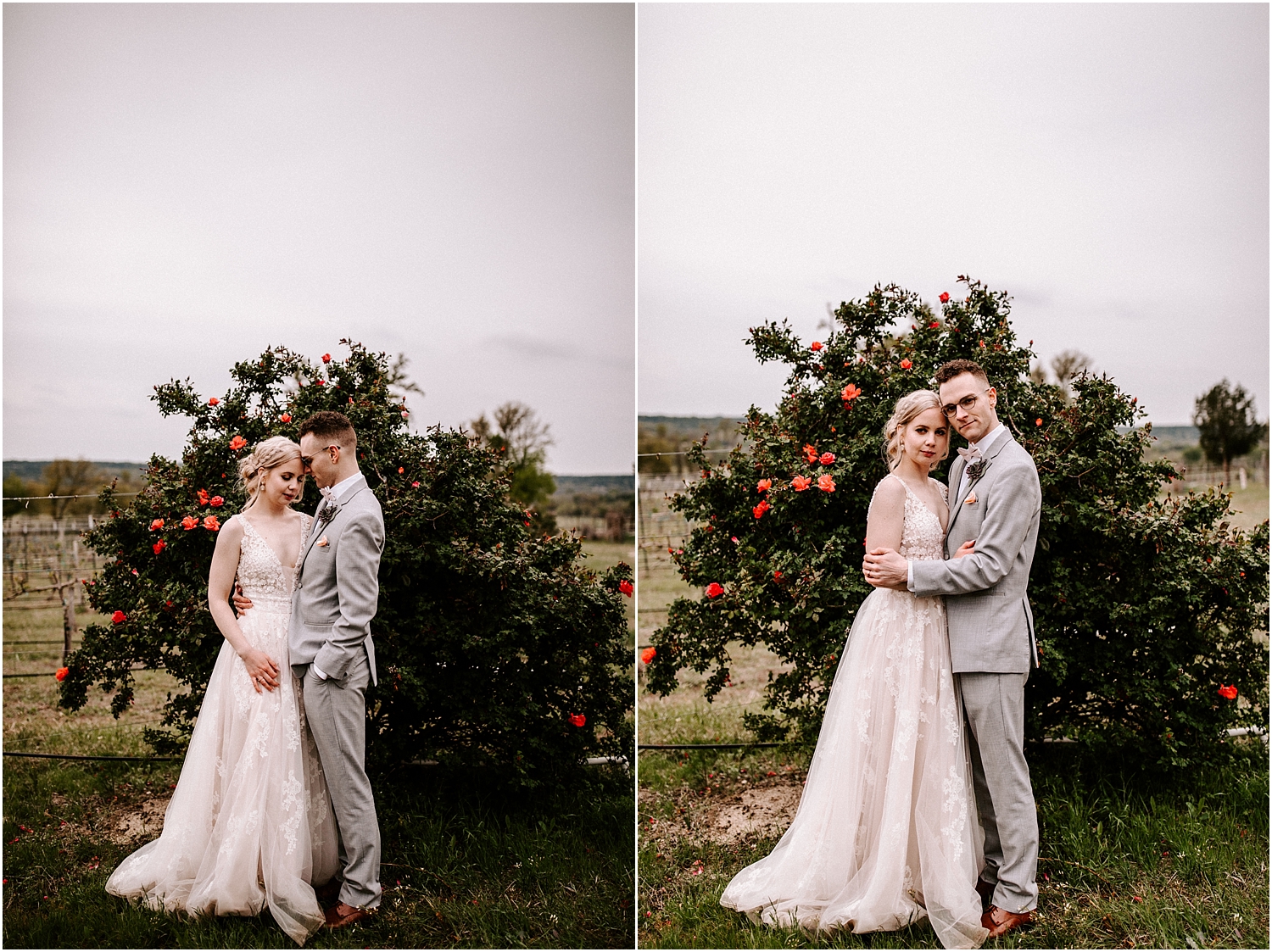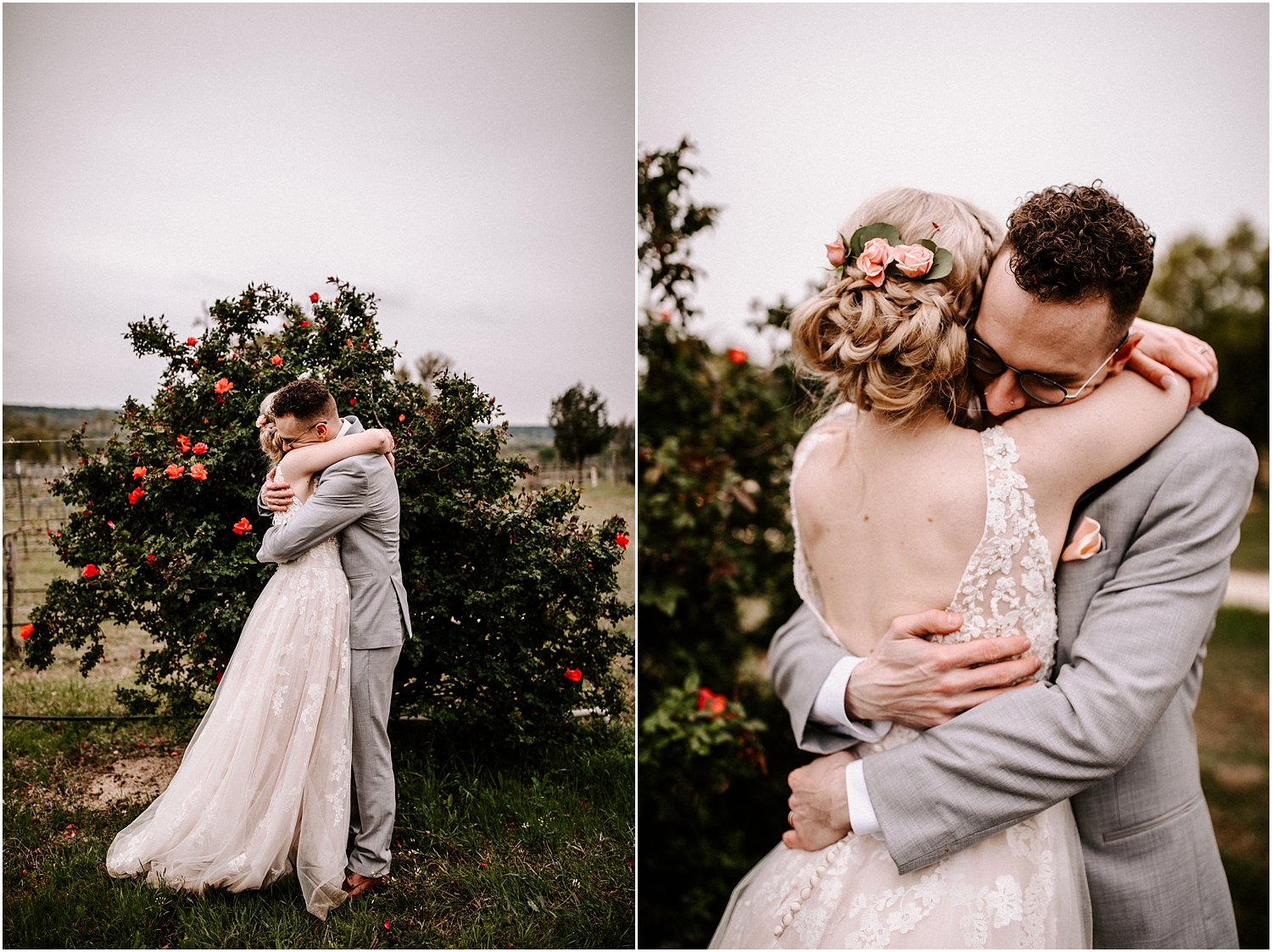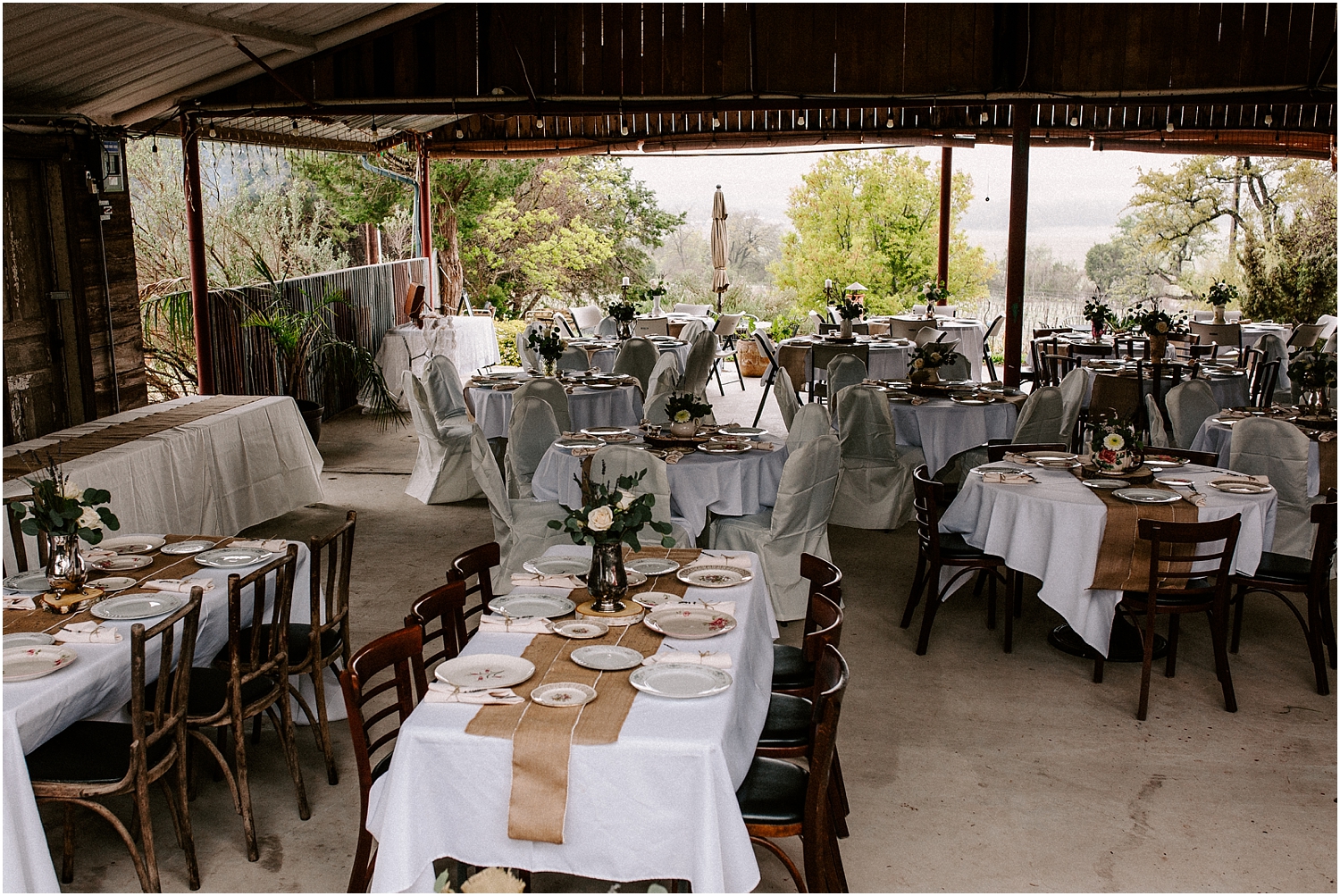 Okay, how incredible is the reception set up?! All the plates and centerpieces were carefully antiqued, succulents and greenery decorated the tables. Lavender sprinkled across the burlap and lace. So. Beautiful.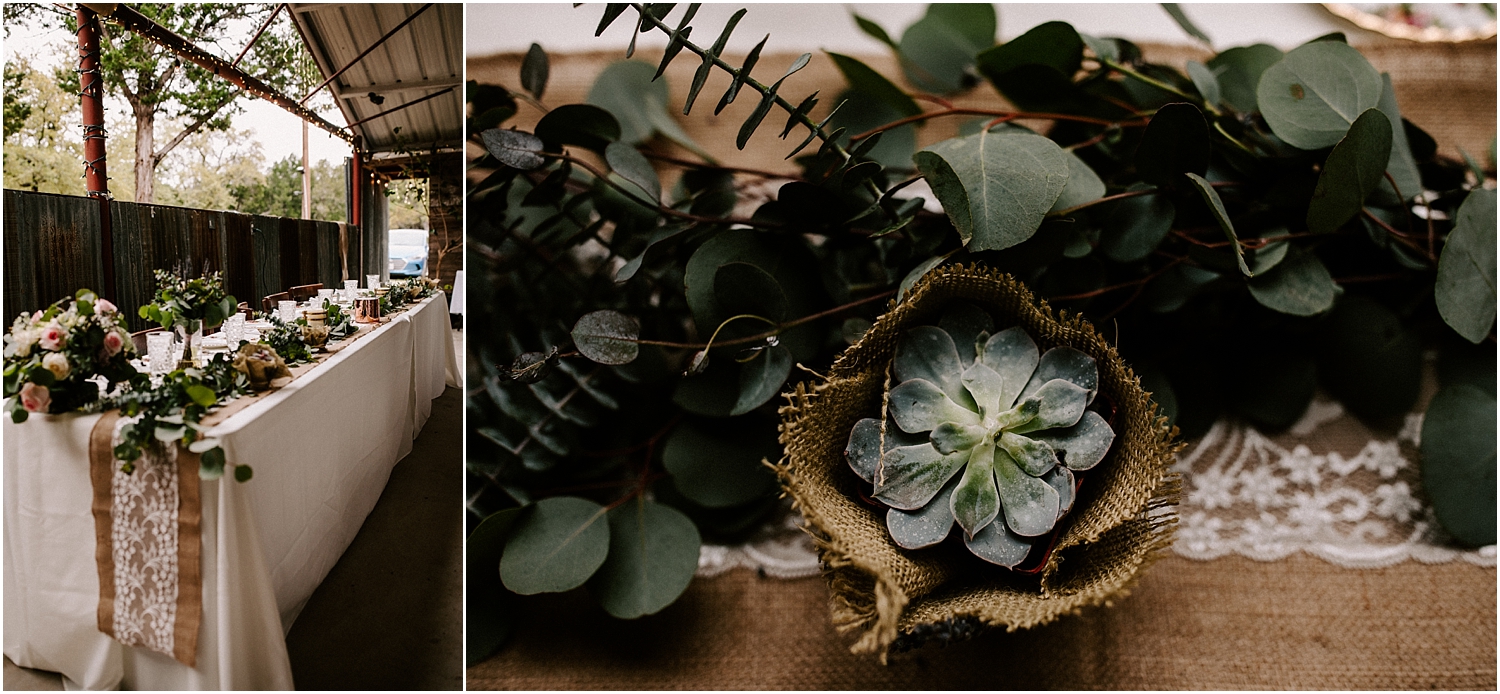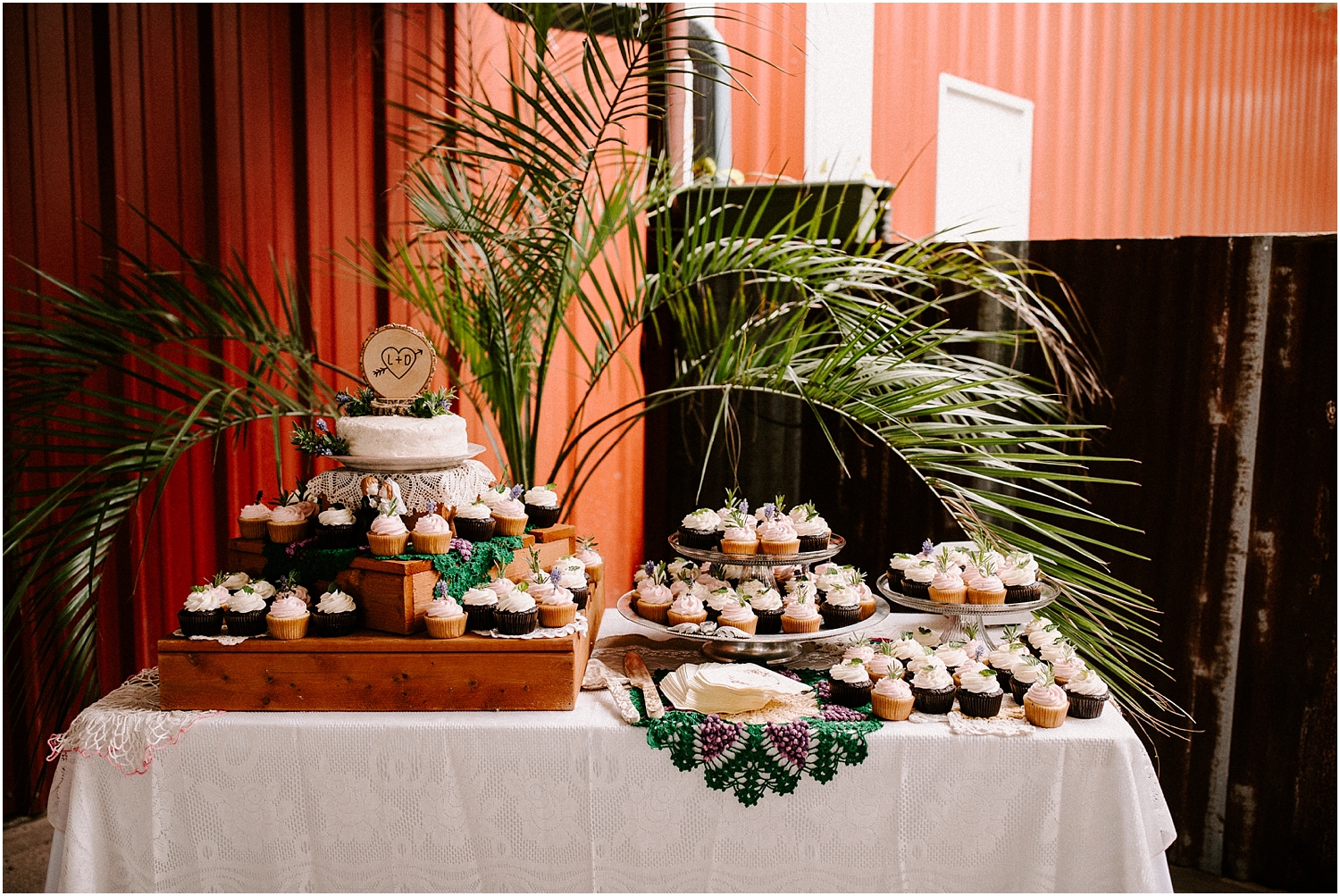 Fun fact: Lily & Davis are both vegan, so they got a vegan cake for themselves and a few other guests with the same diet and cupcakes for everyone else. So cute. So sweet. And the cake was delicious.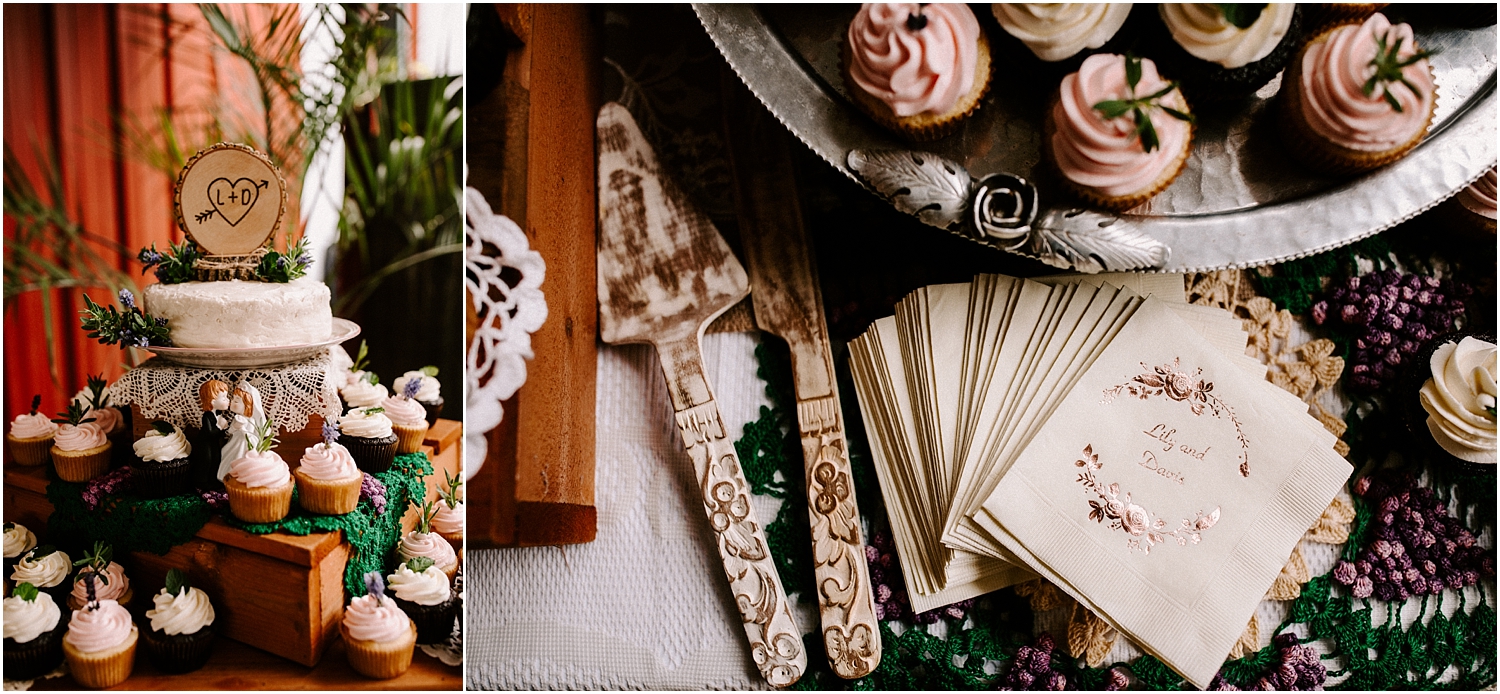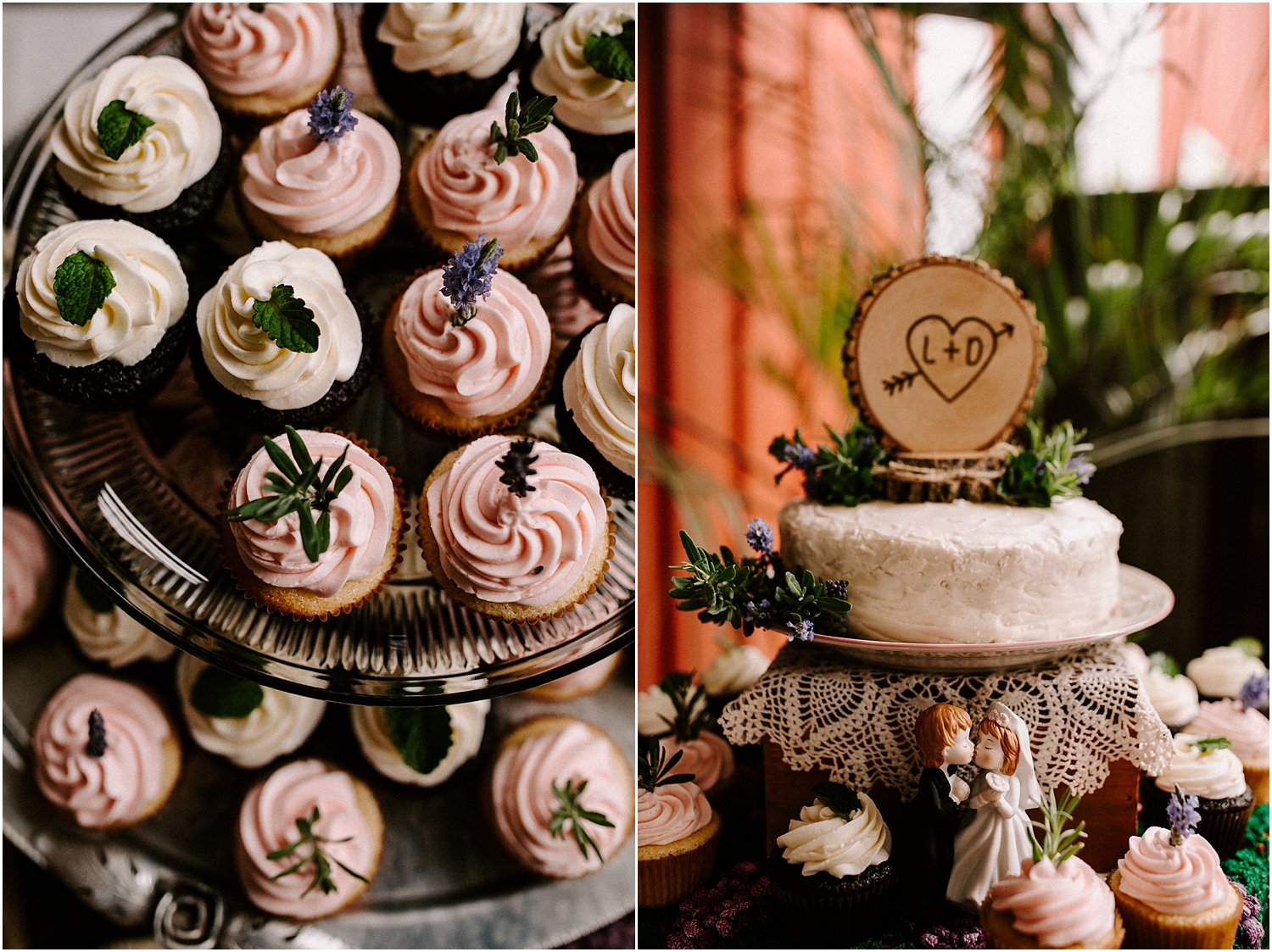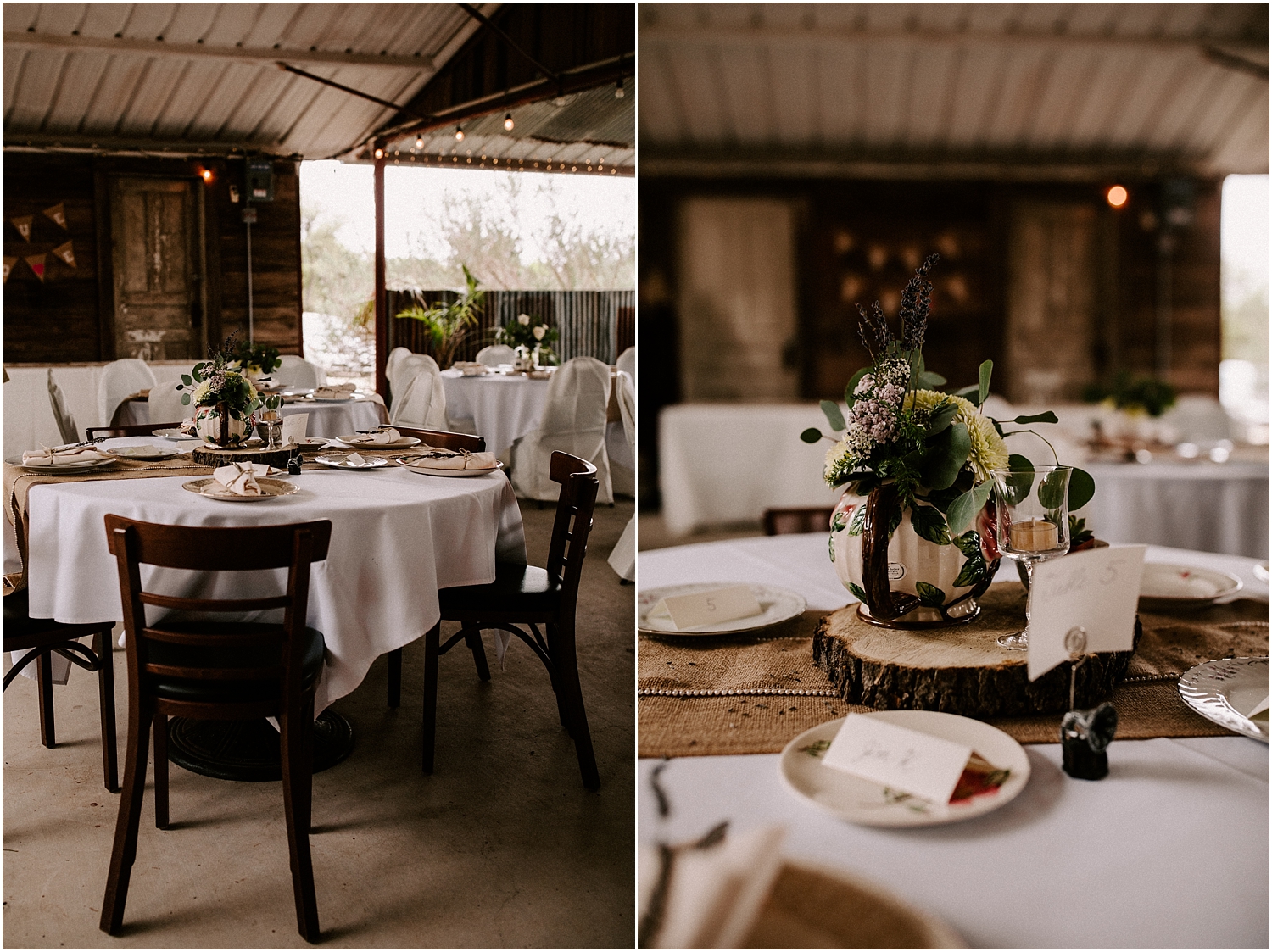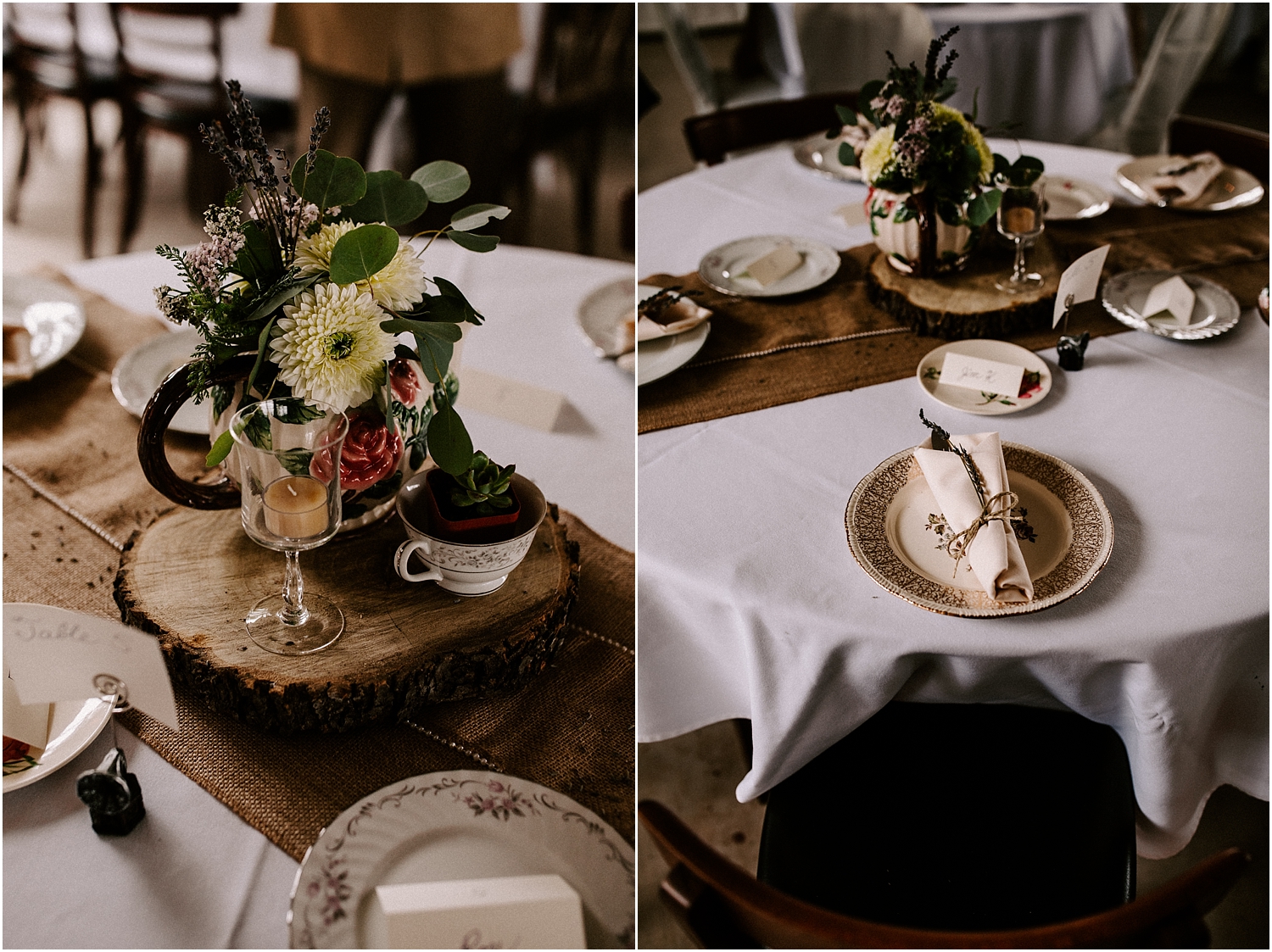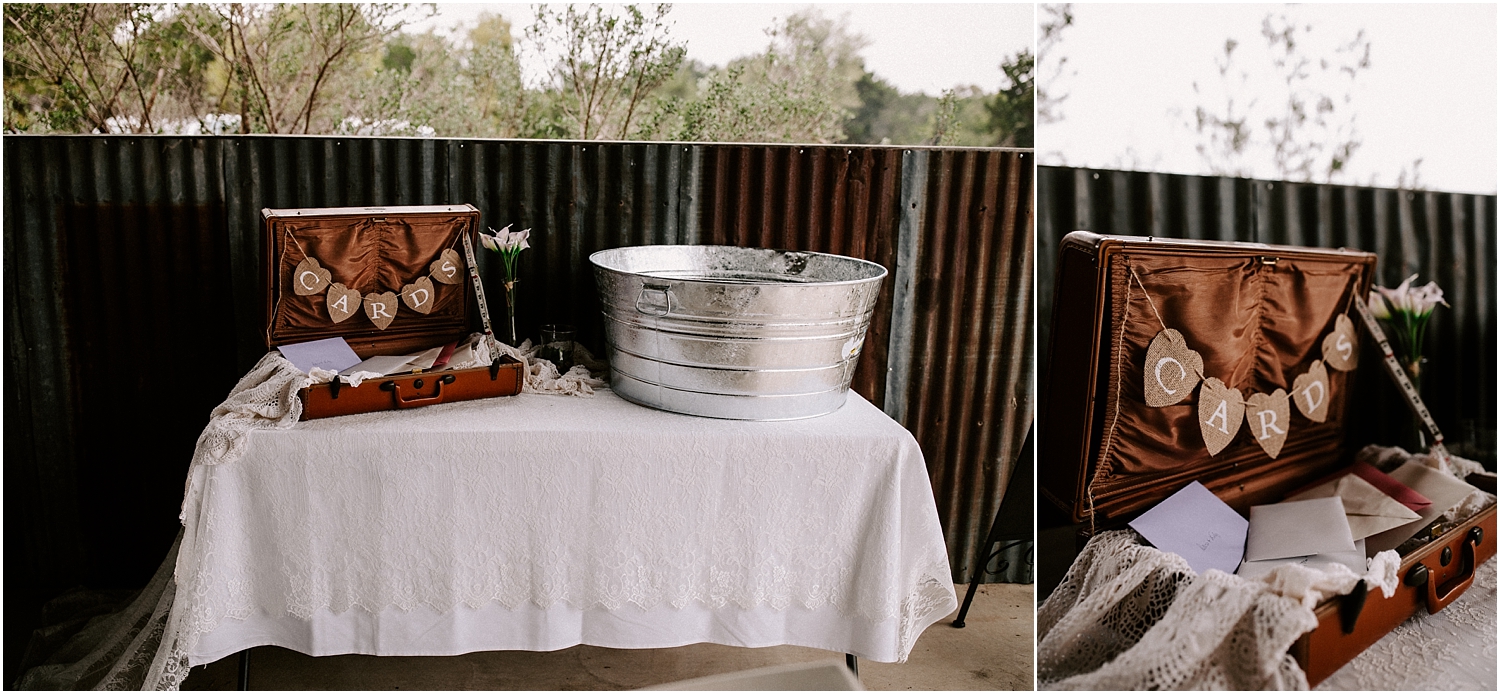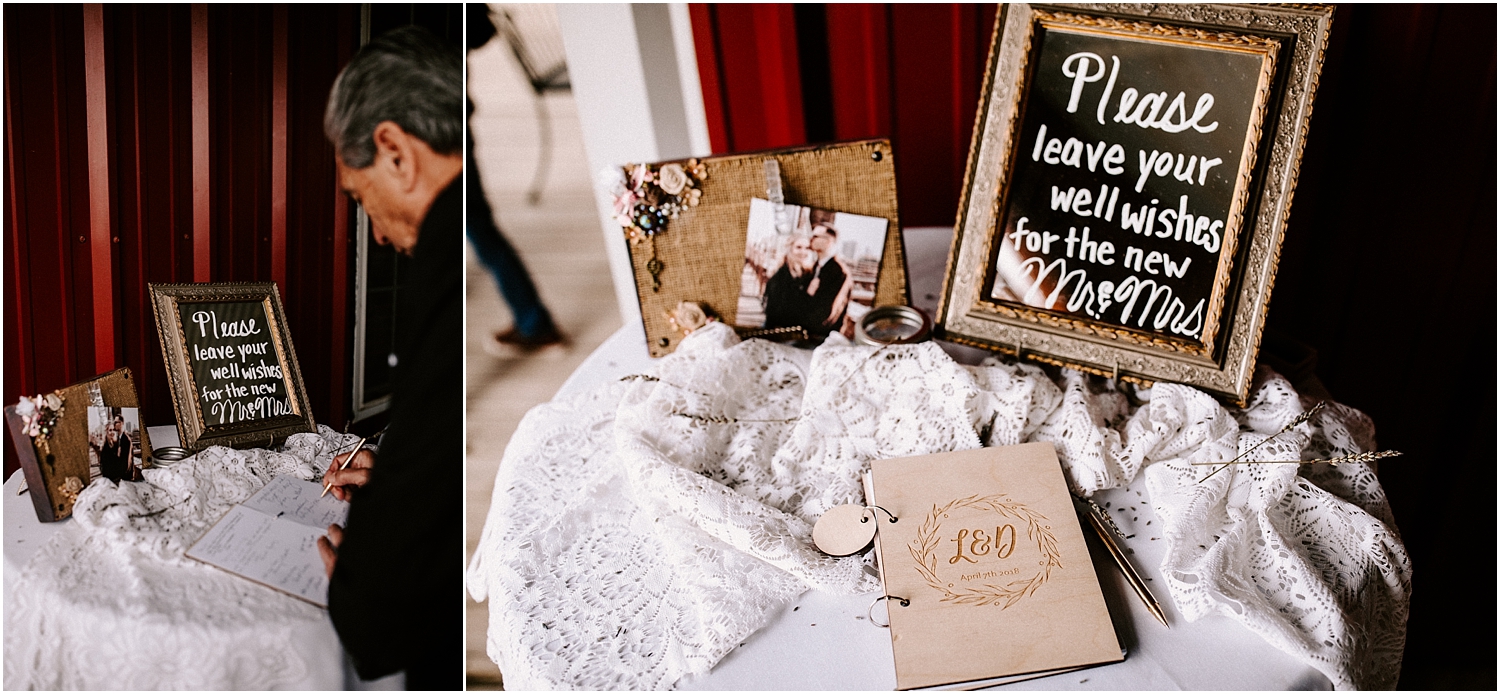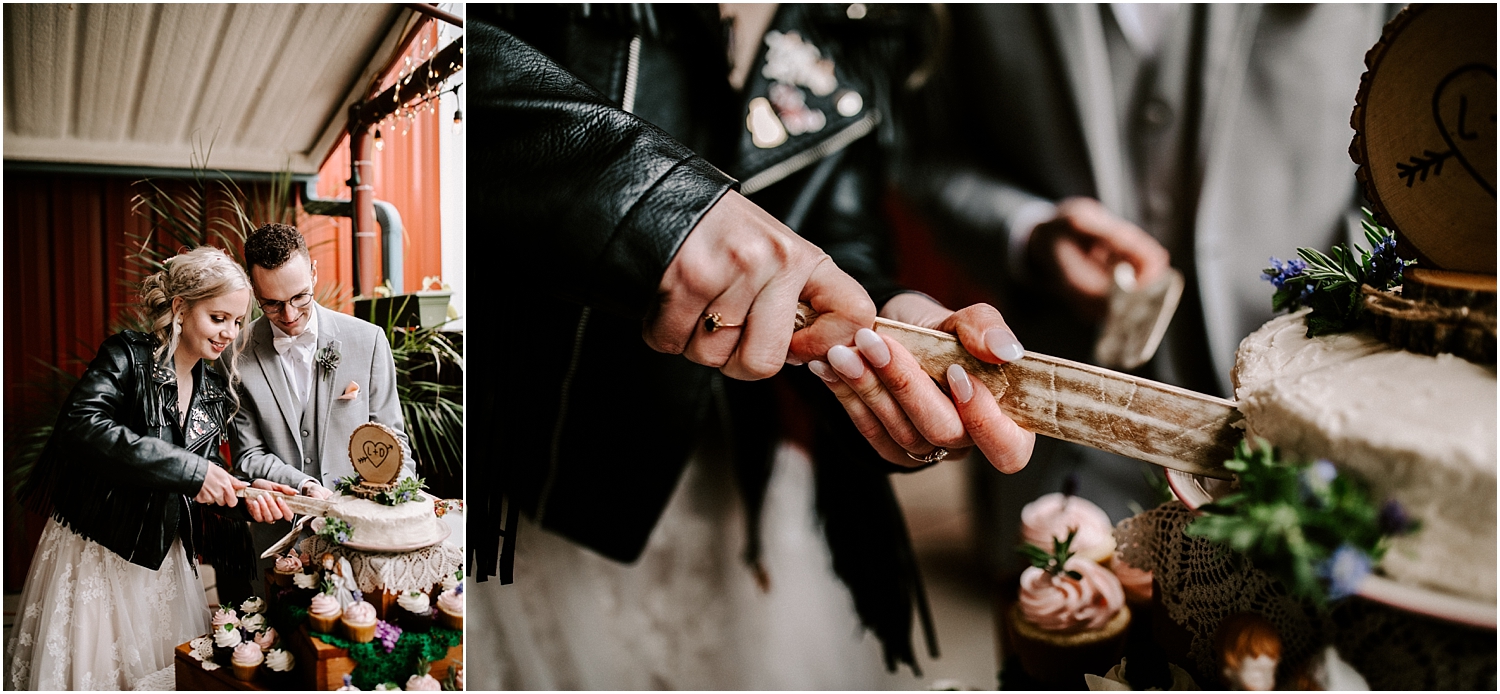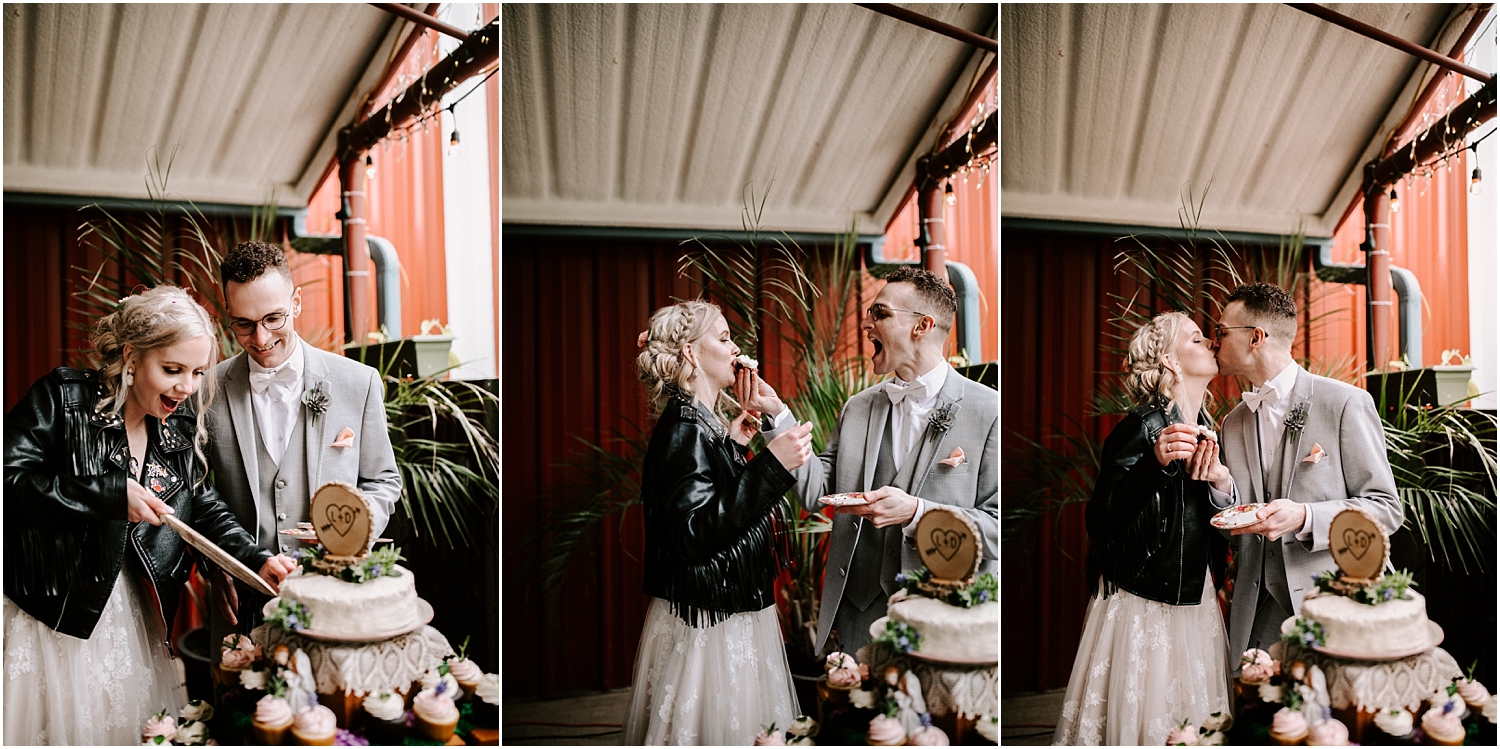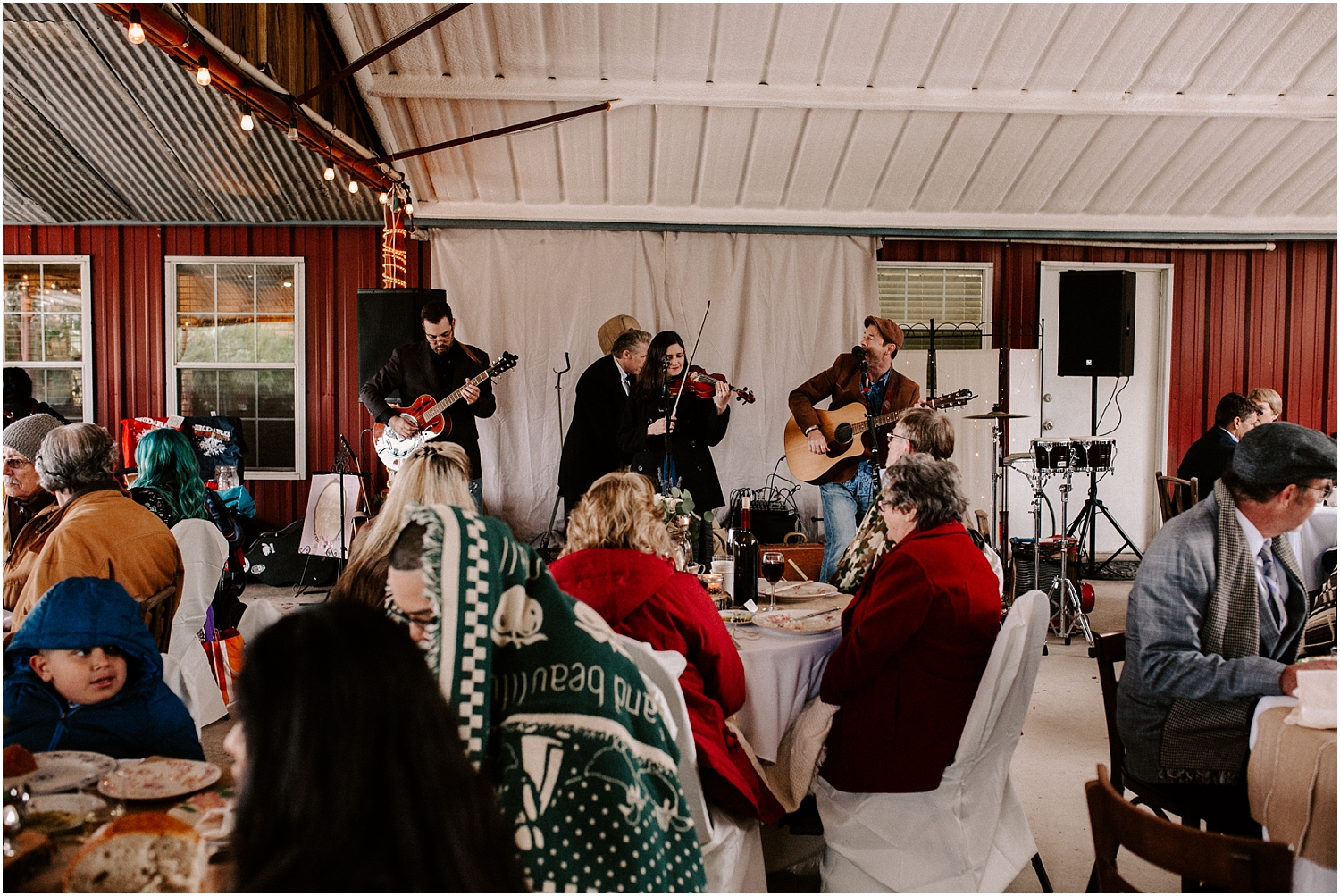 THE BAND. THEY HAD A LIVE FOLK BAND. IT WAS SO RAD.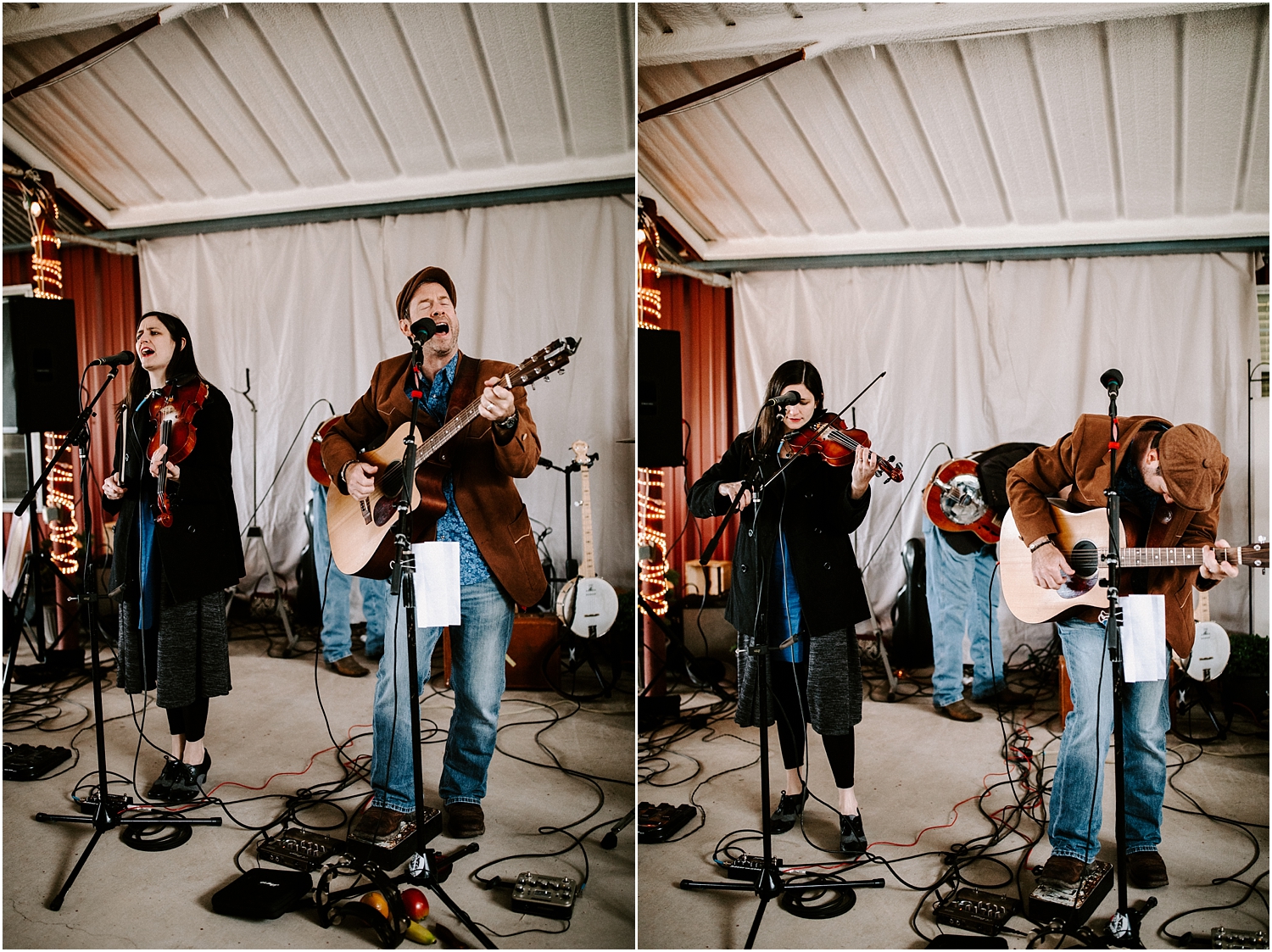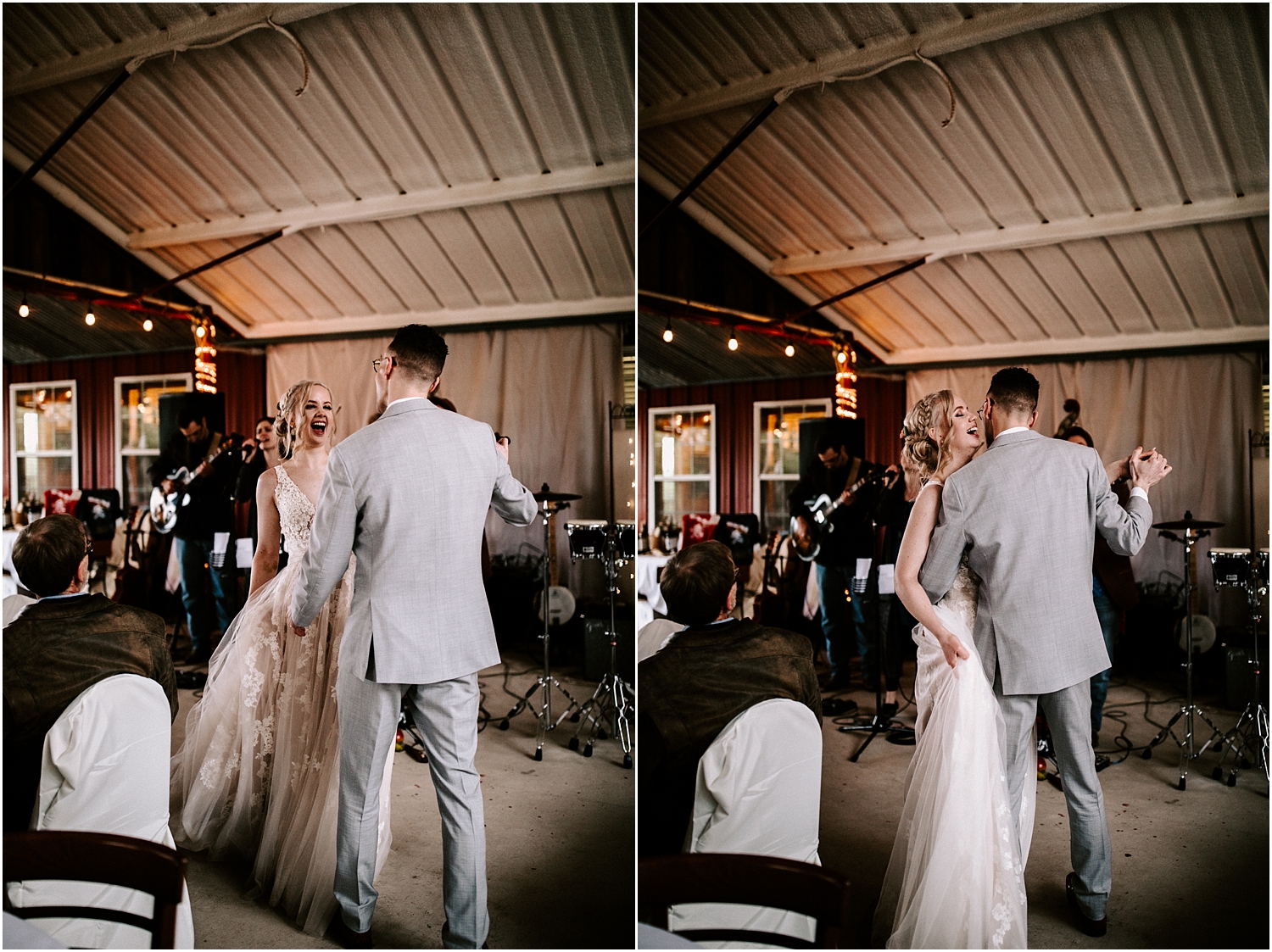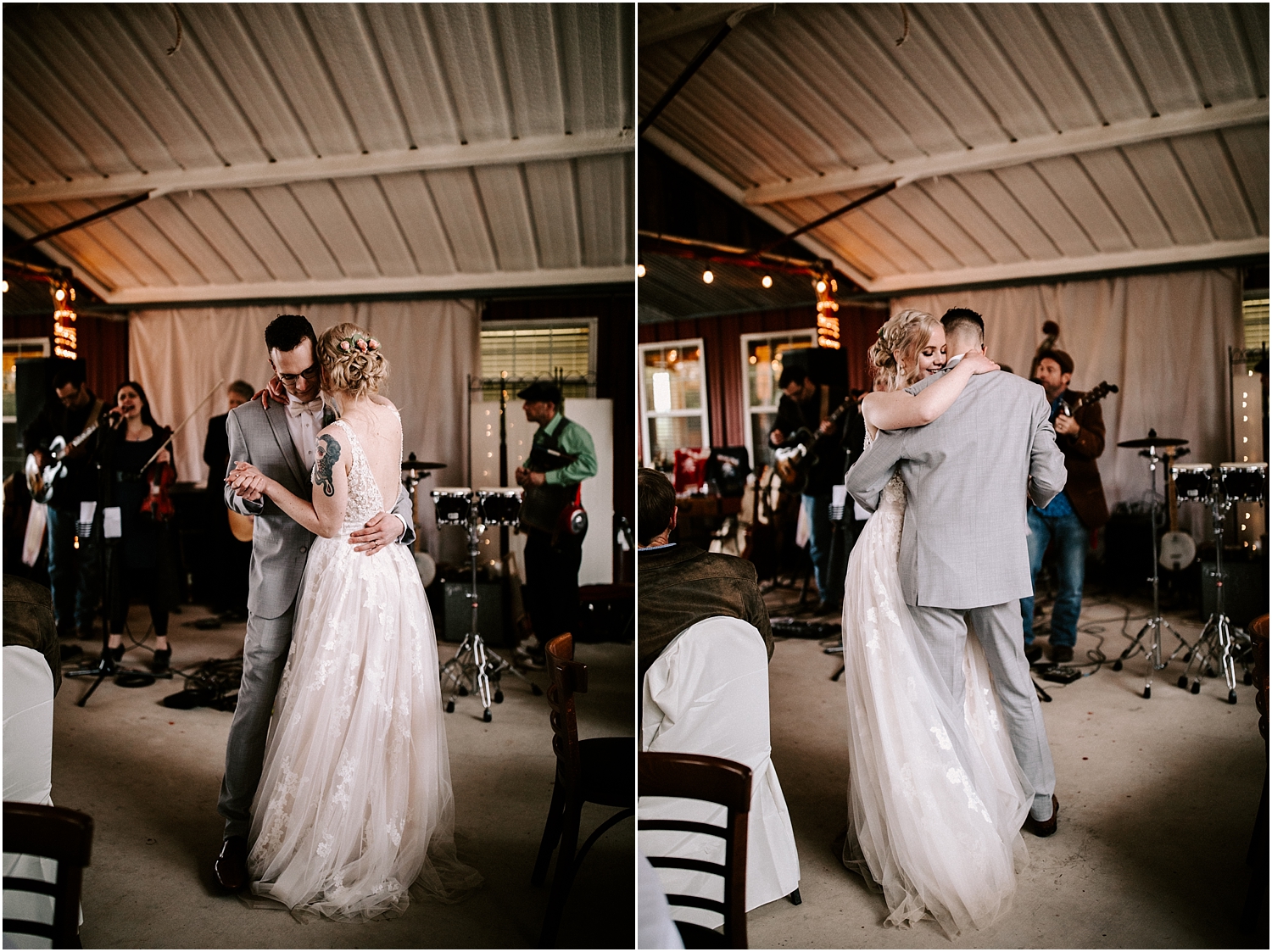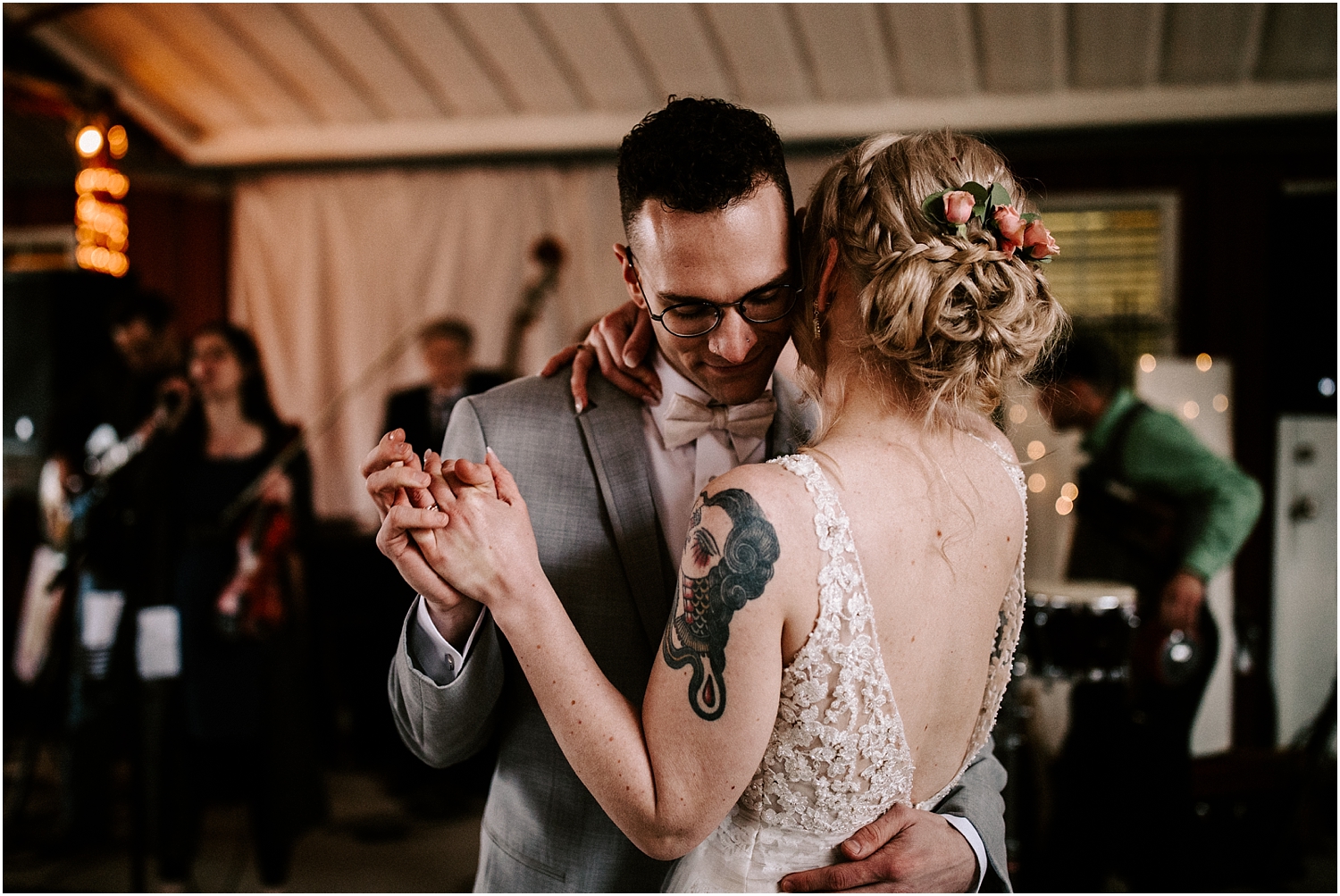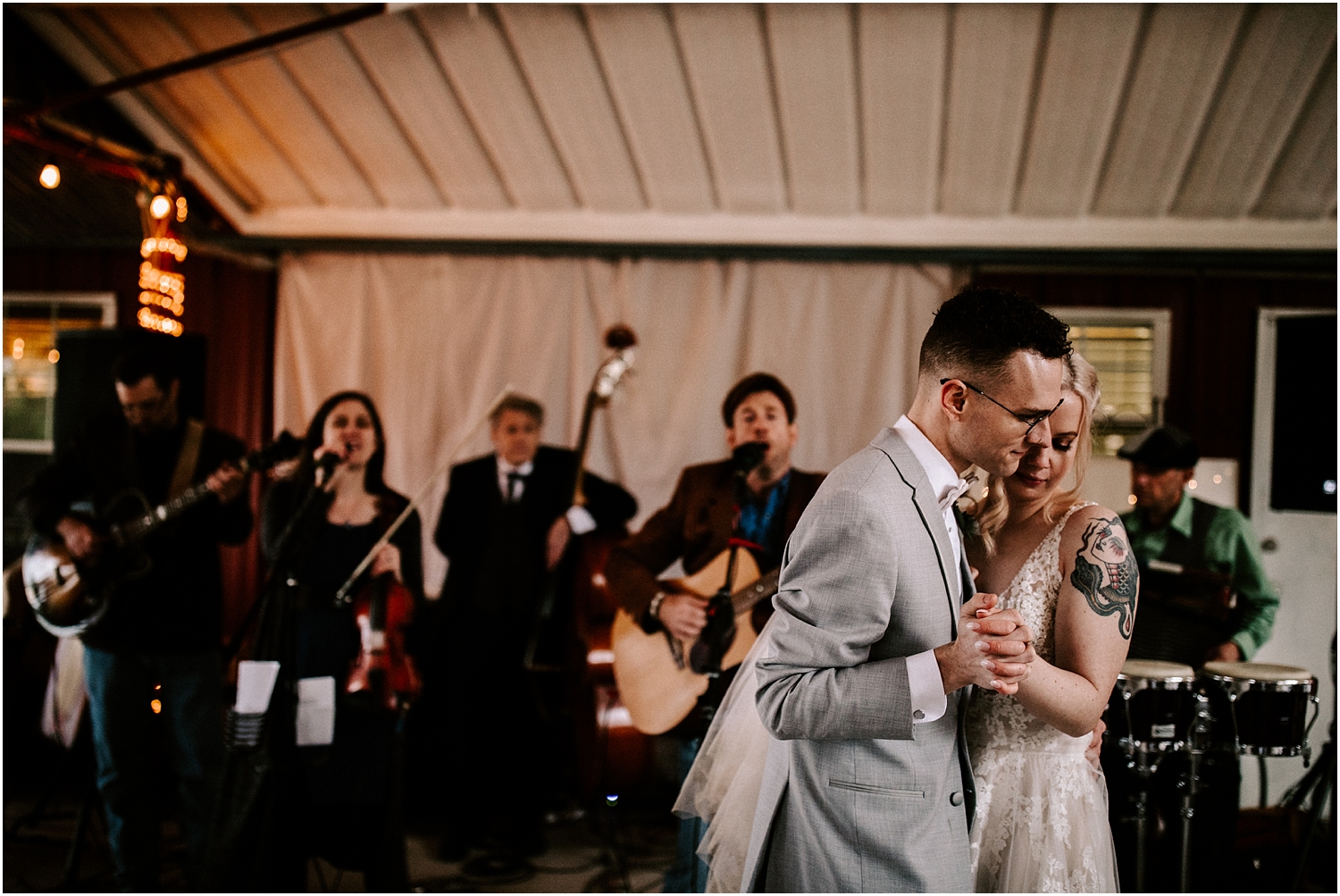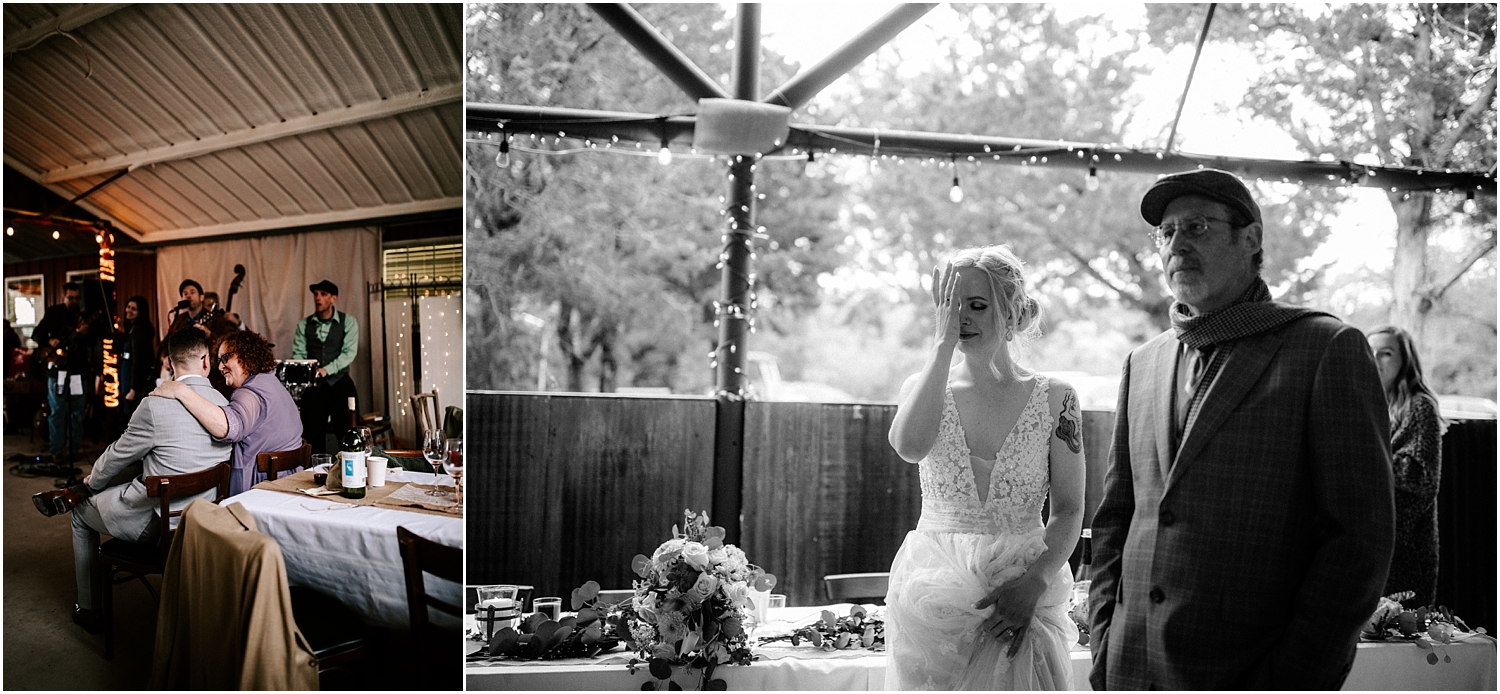 do you have a kleenex box nearby? Davis and his mother danced to "Simple Man" a song his dad used to sing to him. An ode to his father who was a very special man, who passed away a few years ago.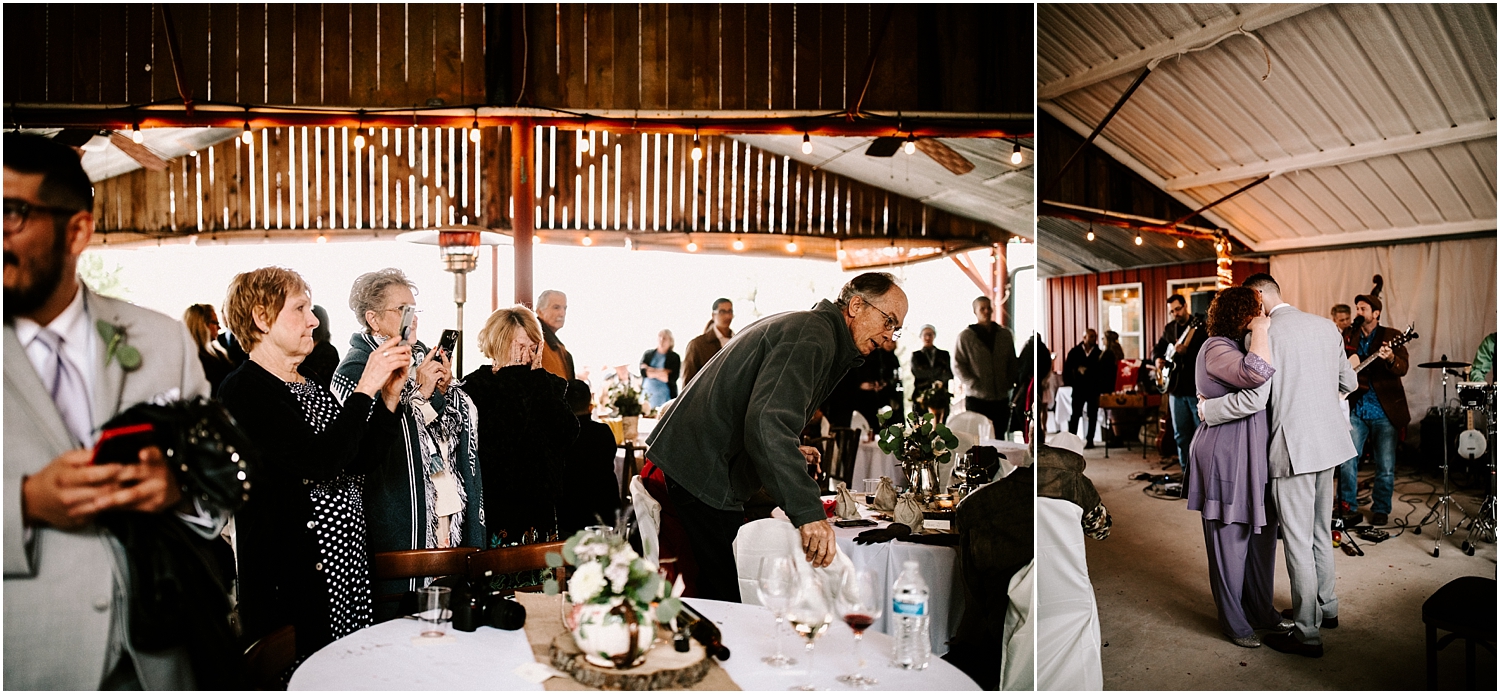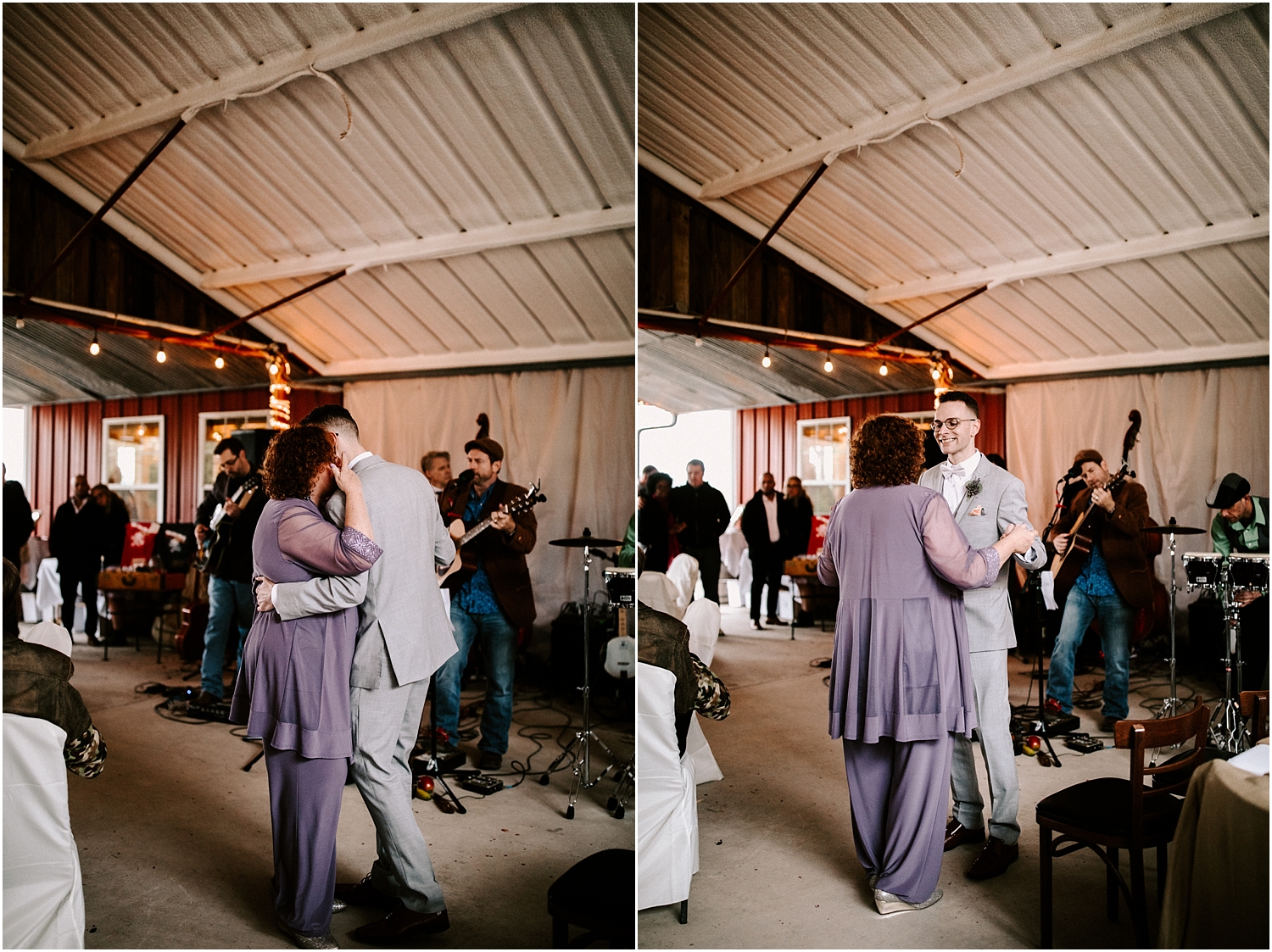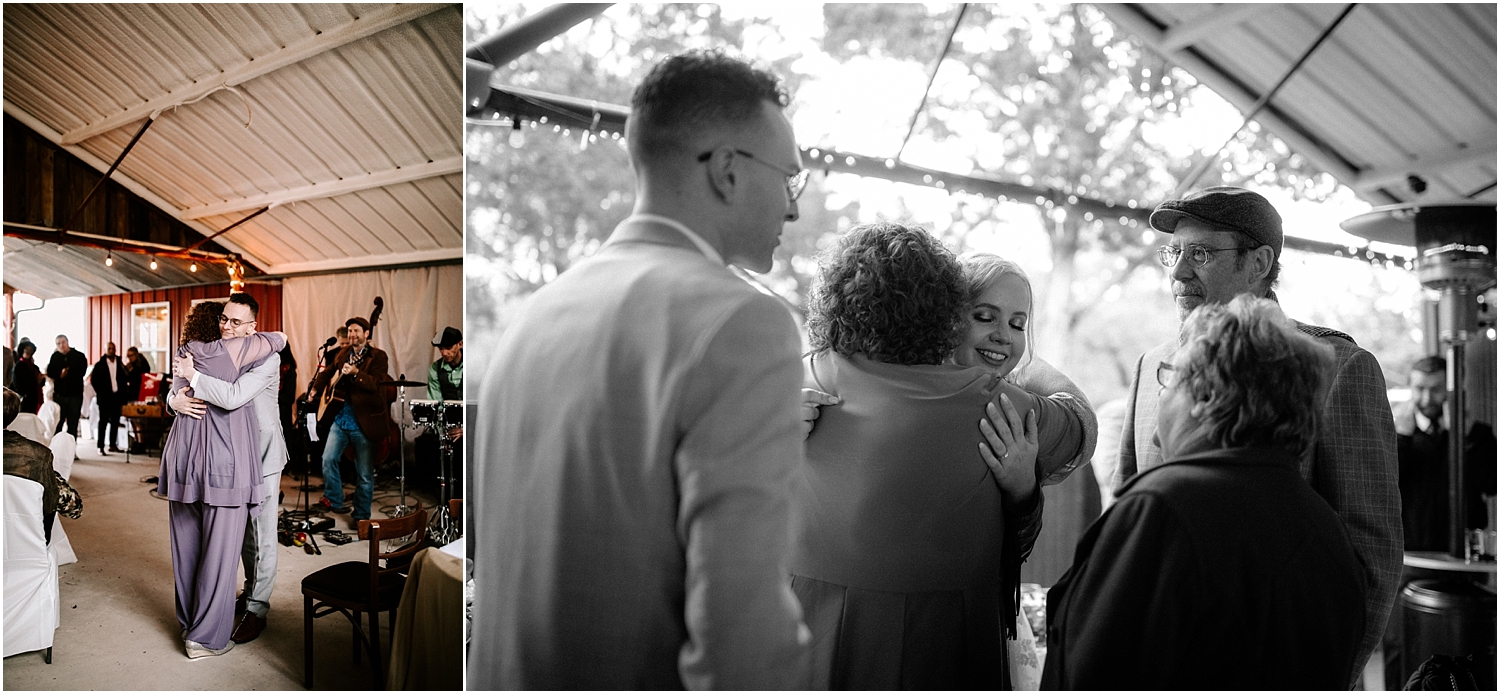 And finally, blankets and s'mores. This was the cutest reception.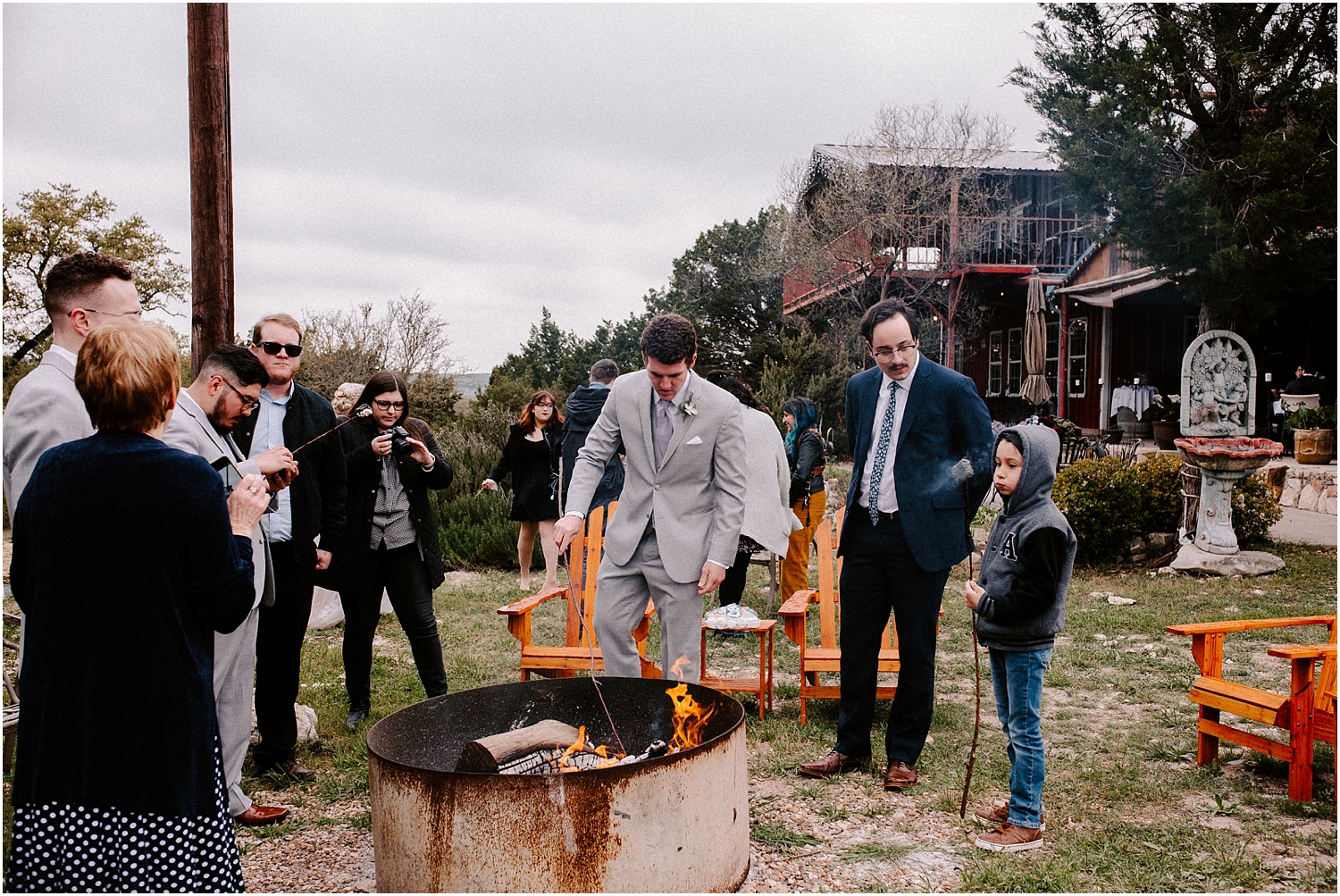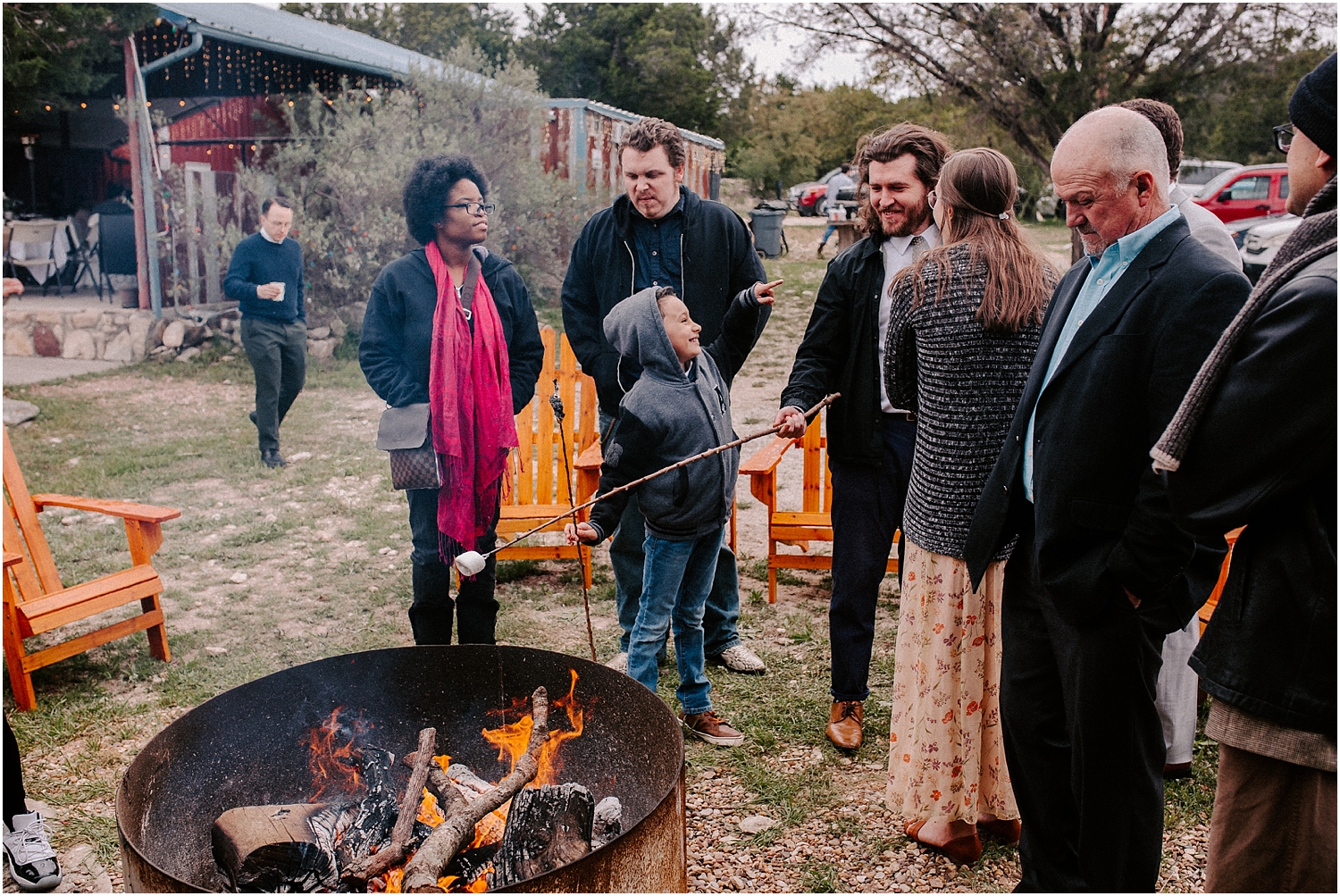 I hope you guys enjoyed this blog post. If you can't get enough of these two, check out their engagement session here.